Industrial action over junior doctors contracts will take place in 12–13 January, 26–28 January, and 10 February, British Medical Association chair Mark Porter has confirmed in a letter to members.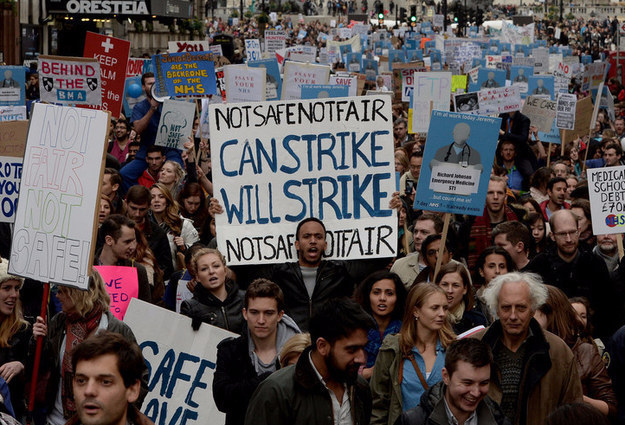 From 8am on 12 January to 8am on 13 January, and from 8am on 26 January to 8am on 28 January, junior doctors will perform only emergency care.
On 10 February, junior doctors will stage a full walkout between 8am and 5pm.
The walkout and days of reduced service will mark the first industrial action by doctors since 1975.
"Talks over a new contract for trainees ended today following the Government's failure to address doctors leaders' concerns with robust contractual safeguards on safe working, and proper recognition for those working unsocial hours," the BMA said in a statement.
Porter added in the statement: "After weeks of further negotiations, it is clear that the government is still not taking junior doctors' concerns seriously.
"Furthermore, the government has repeatedly dragged its feet throughout this process, initially rejecting our offer of talks and failing to make significant movement during negotiations.
"We sincerely regret the disruption that industrial action will cause, but junior doctors have been left with no option.
"It is because the government's proposals would be bad for patient care as well as junior doctors in the long term that we are taking this stand."
BMA junior doctors committee chair Dr Johann Malawana, a key figure in negotiations, said in an announcement he was "sorry we have not been able to find a way forward and get the government to see the genuine concerns that junior doctors have and our continuing desire to have a safe and fair contract".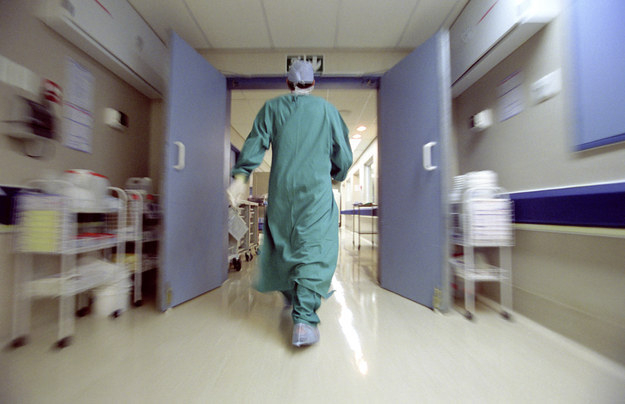 Three days of strikes were originally planned for December after more than 98% of junior doctors balloted by the BMA voted in favour of industrial action over changes to their contracts that would see "sociable working hours" for which doctors are paid a standard rate changed from 7am–7pm Monday–Friday to 7am–10pm Monday–Friday and 7am–7pm on Saturdays, as well as the removal of annual pay rises.
The original strikes were halted after the government and the BMA agreed to re-enter discussions alongside independent negotiating body ACAS that then took place amidst much secrecy for almost a month.
But little more than a week ahead of Monday's announcement, Malawana indicated further strikes were likely.
Fifteen out of 16 of the contract issues put forward by the BMA – everything except for weekend pay – were resolved by discussions, according to health secretary Jeremy Hunt.
"Our absolute priority is patient safety and making sure that the NHS delivers high-quality care 7 days a week – and we know that's what doctors want too, so it is extremely disappointing that the BMA have chosen to take industrial action which helps no-one," Hunt said in a statement.
"We have now asked ACAS to reconvene talks in the hope the BMA will return to sensible negotiations."
Later on Monday Hunt wrote to Porter to re-iterate his disappointment that junior doctors would go ahead with industrial action.
On the unresolved issue of weekend pay, which could currently be set to be reduced as a result of the extension of "sociable working hours" at which doctors are paid a standard rate, Hunt said "we remain willing to show flexibility and negotiate in good faith".
He continued to urge the BMA to suspend strike action and return to negotiations once again, adding "I have appointed one of our most respected Trust Chief Executives, Sir David Dalton, to take negotiations forward with ACAS on behalf of the NHS and the Government".
Following November's ballot, the BMA had 28 days in which they could hold industrial action. While this period was extended to allow for recent negotiations, meaning the currently proposed strikes can take place in January and February, if the BMA was to return to negotiations as Hunt requests, doctors would need to be re-balloted before subsequent strikes could go ahead.
"I hope you will therefore consider our offer carefully and consider suspending
strike action so that we can conclude negotiations quickly without further risk to
patient safety," Hunt concluded.
Dr Amir Reyahi, a consultant doctor who will be covering medical service during the strikes, told BuzzFeed News he was 100% supportive of industrial action by junior doctors.
"We were fully prepared last time and encouraged everyone to strike – even non-BMA members and our locum doctors," he said. "We will be doing the same again, as all the seniors are supportive and prepared to come in and work."
Reyahi was keen to stress that "patient safety should not be an issue, as there should be plenty of seniors around.
"I don't agree with the argument that the strike will affect patient safety – it should not."