A museum themed around Victorian serial killer Jack the Ripper has cancelled plans to counter anarchist group Fuck Parade's proposed demonstration against it on Sunday with its own protest.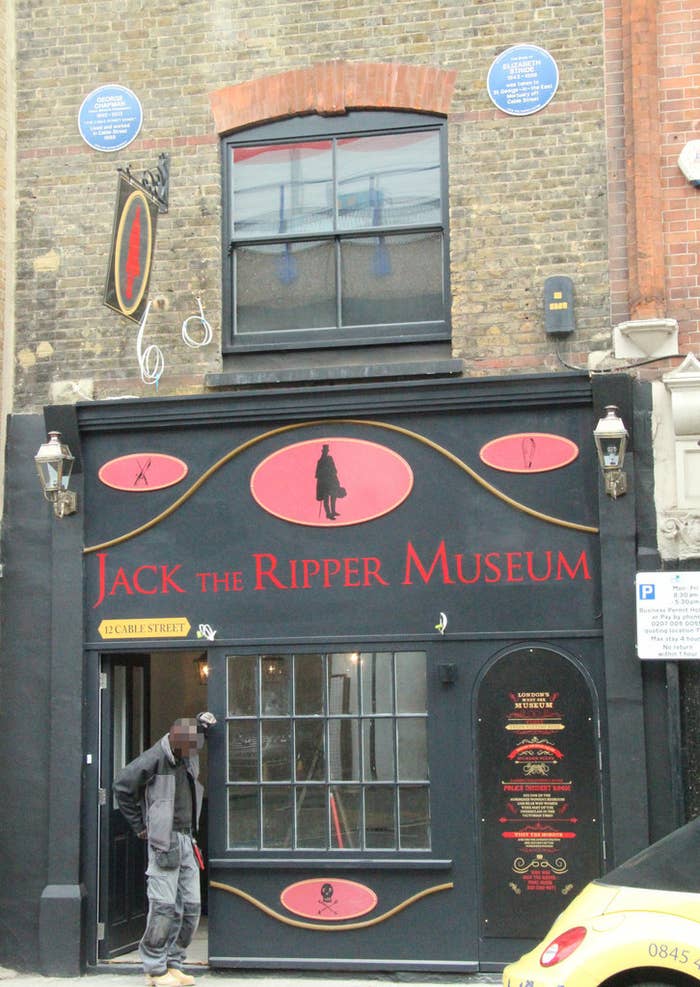 Museum spokesperson Joshua Walker, who on Tuesday defended the Victorian-era murderer against claims of sexual violence against his victims, said the museum was concerned that the counterprotest could lead to a repeat of the attacks on the Cereal Killer café last Saturday.
He told BuzzFeed News: "We spoke to local businesses and actually we thought better of it. We were quite conscious that it got violent last time with the café and we don't really want to emulate that."
When BuzzFeed News informed Fuck Parade spokesperson Jane Nicholl of the museum's decision to cancel the counterprotest, she laughed and asked: "What was it going to be? A load of rich people brandishing gold pitchforks or something? I don't know what they thought they were going to do anyway.
"They'll probably just shut the museum on Sunday, so that would be a success for us."
When the counterprotest was announced, Nicholl said it was trying to attract public sympathy.
"They're trying to paint themselves as the victims, aren't they?" she told BuzzFeed News. "It's funny considering they're making money out of portraying women as victims, and now they're doing all this 'oh, poor me', allegedly coming with dogs to march on us."
Walker denied the accusation, telling us: "We all know that museums aren't exactly money-making machines. The founders of the museum are very passionate about speaking up against domestic violence, so we think it's really important to tell the story of the victims."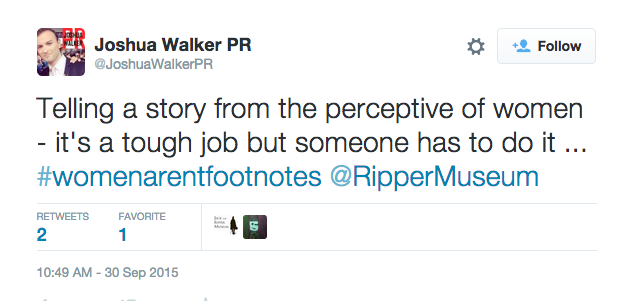 Walker defended the Ripper museum on Wednesday in a tweet that has now been deleted. He wrote that "telling the story from the perspective of women" was a "tough job, but someone's got to do it".
Fern Riddell, a cultural historian who consulted on the BBC drama Ripper Street, told BuzzFeed News she agreed "that you need to tell women's stories", but called the Jack the Ripper museum "laughable".
She said: "The original proposal for the museum would have been amazing – it drew on so many things and it would have been absolutely brilliant, exactly what we need for London and exactly what we need at this moment in history, and in feminism.
"We've ended up with something that doesn't tell women's stories at all. There are four very small boards with a single-paragraph biography of each woman, then a room with a description of the wounds they suffered.
"One room features a waxwork of a corpse of a dead woman, with no context, nothing about where she's actually come from, how she relates to any of the victims. You can't claim that you're telling a woman's story if that's the only information that you give."
Instead, she said, the museum turns Jack the Ripper into a "mythical monster" who is further glorified by an array of merchandise: "They're doing nothing to remind you that these were real people. It's not the [Ripper victim] Mary Kelly museum, it's the Jack the Ripper museum."
Both Riddell and Nicholl challenged Walker's claim that the Ripper was not guilty of sexual violence.
While very little is known about the murderer, Riddell said, we do know that "the graphic violence against his victims got worse and worse as the attacks went on. He removed organs of some women and Mary Kelly's breasts had been cut off.
"To say that these women weren't victims of sexual violence is not fair when so many lower-class women and prostitutes in the East End were under attack from men at the time."
Nicholl agreed, saying: "There were reports that some of the women had their uteruses ripped out, and that is sexual violence."
Nicholl said Fuck Parade's protest would go ahead on Sunday: "We've been protesting against the museum exploiting sexual violence for its own gain since it opened."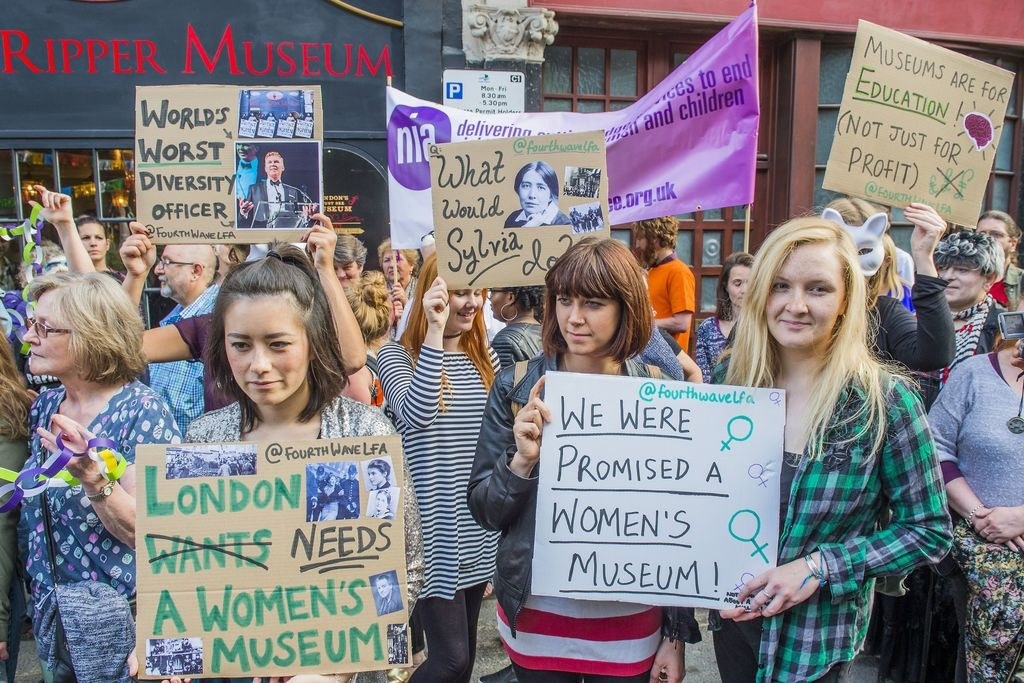 "We're not going for fisticuffs with posh people," she said. "We're going to voice the objections that we've had with them since the start."
In response to Walker's claims that the museum had a duty to tell the stories of Jack the Ripper's victims, she said: "Fuck off, no you don't – you're a man, what do you know?"