A video, seemingly released by ISIS, purports to show the killing of five "British spies", while a British-accented militant threatens David Cameron.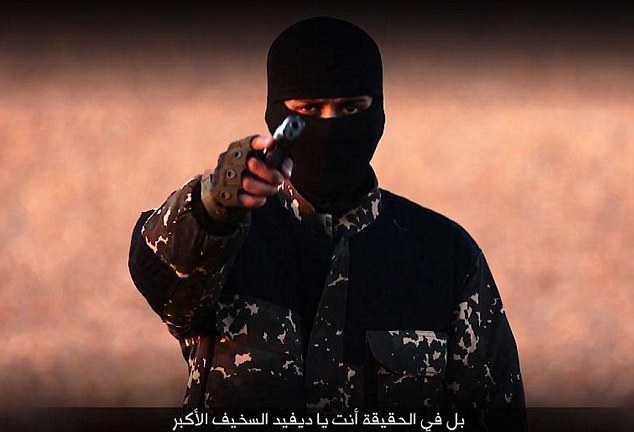 "This is a message to David Cameron," one of the five masked militants standing over the detainees kneeling before them is heard to say in a video thought to have been filmed in Raqqa, Syria.
Seemingly in response to Britain's recent airstrikes against Syria, he continues: "How strange it is that we find ourselves today hearing an insignificant leader like you challenge the might of the Islamic State.
"How strange it is that the leader of a small island threatens us with a handful of planes.
"One would have thought you would have learned the lessons of your pathetic master in Washington and his failed campaign against Islamic State."
The man calls Cameron a "slave to the White House" and an "imbecile".
In the 10-minute video, originally posted on YouTube today, he adds that the prime minister is "just as arrogant and foolish" as his predecessors Tony Blair and Gordon Brown.
While the video refers to the spies in the video as having been "abandoned" by Britain, according to The Independent, it is likely that they have been providing information to the UK from inside Raqqa, but are not British citizens.
The gunman goes on to warn that Britain will lose its war against the Islamic State, "But this time when you lose, your children will pay for your deeds.
"And remember you as the fools who thought they could fight the Islamic State."
Following the killing of the five "spies" that concludes the militant's speech, a section of a further murder is shown, in which a child, also British-accented, is heard to say, "We will kill the kuffar [non-believers] over there."
Downing Street said it had no comment on the video when contacted by BuzzFeed News.
UPDATE
The Foreign and Commonwealth Office told BuzzFeed News it was "aware of the video and examining its content".