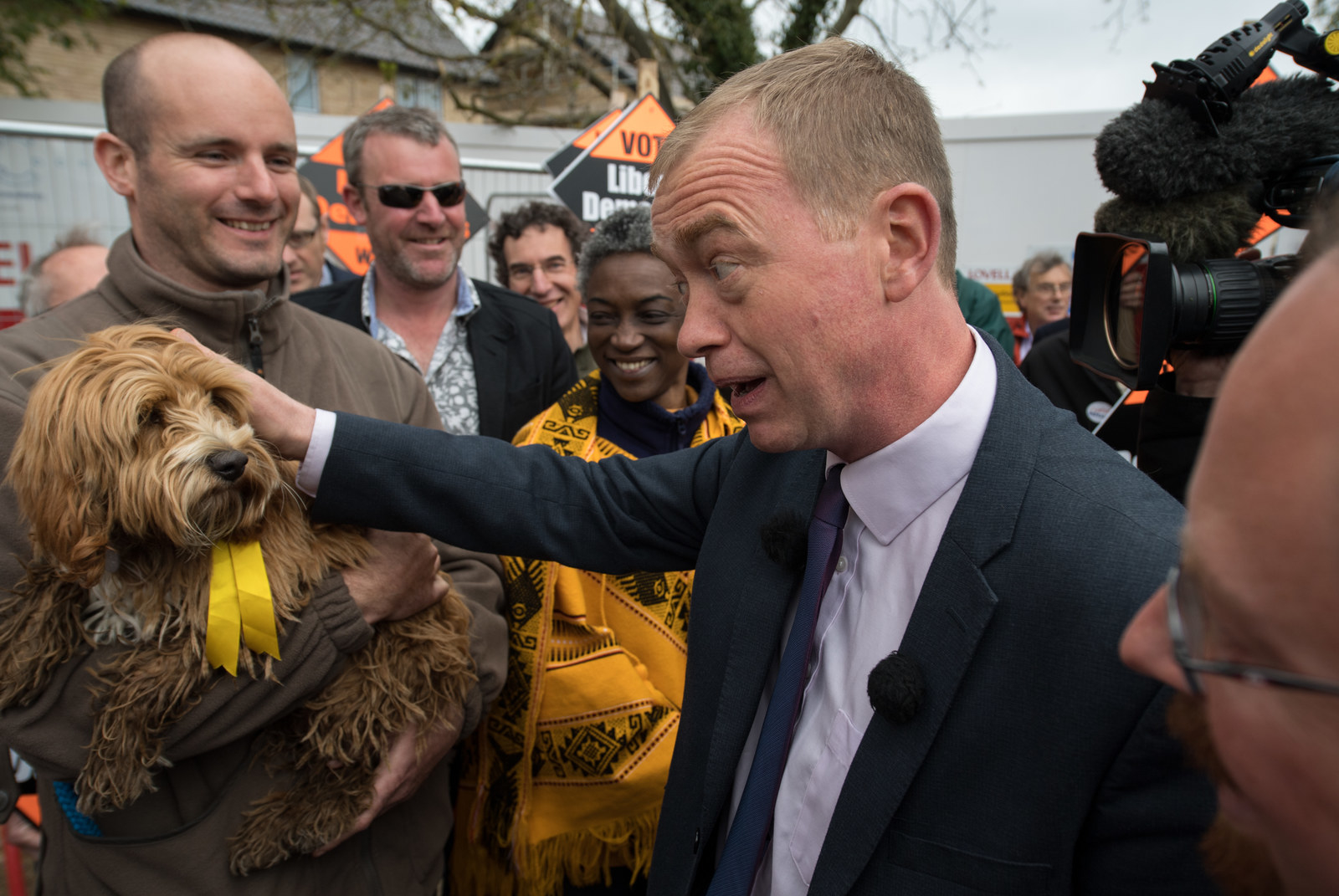 A floppy-eared dog wearing a sunny, yellow Liberal Democrats rosette was probably not the political distraction party leader Tim Farron expected it would turn out to be.
"Smell my spaniel," Farron was heard saying as he mingled with supporters in Cambridge on Thursday, sparking a brief flurry of memes.
Farron was actually telling a woman in the crowd at the rally that the dog she was holding could probably detect the lingering scent of his dog, Jasper, on his clothes, but nonetheless, he played along, sharing a picture of his pet with the remark that his family were sticking by him "at this difficult time".
It was not surprising to see Farron capitalise on this moment of respite. The visit to Cambridge with former MP Julian Huppert – trying to regain the seat he lost to Labour in 2015 – came at near end of the first full week of campaigning since the election was called, but for the Lib Dems it was a week hampered by rows over anti-Semitism, LGBT rights, and the subsequent U-turns by the party leader on both issues.
On Tuesday, BuzzFeed News reported that the Lib Dem leader had repeatedly ignored multiple requests to speak at his local LGBT Pride, despite having been prompted to by his party's LGBT group.

It added fuel to a fire that had been burning over Farron's LGBT stance since the election was called. Before becoming Lib Dem leader, Farron, a Christian, voted against the 2007 Equality Act (Sexual Orientation) Regulations, which made it illegal to deny people goods, services, or education on the grounds of sexual orientation, and he was later absent from the Marriage (Same Sex Couples) Act, which made it possible for LGBT people to marry.
After repeatedly dodging questions to clarify whether he thought gay sex was a sin during an interview with Channel 4 News, the following day in parliament Farron was pressed further on the matter in the House of Commons. He responded that he did not consider it a sin to be gay, but stopped short of saying whether he thought the act of gay sex was sinful.

Alienating LGBT voters could be political suicide for the Lib Dems, who have set their sights on appealing to the 16,141,241 people who voted Remain in last year's EU referendum.

Seven days after the disastrous Channel 4 interview, amidst mounting furore which also saw Farron row back on speculation that he opposed abortion, he eventually made a move to put criticism of his LGBT views to bed. "I do not believe that gay sex is a sin," he told BBC News.

Farron said he had previously avoided the subject because as a political leader, he does not see it as his job to "pontificate on theological matters," but at this stage, did not want to give the "wrong impression".
"I am quite careful about how I talk about my faith. I do not bang on about it, I do not make a secret out of it," Farron added.
"On reflection, it makes sense to actually answer this direct question since it's become an issue."
But things didn't stay calm for Farron for long. Less than 24 hours later, he was once again signposting what he didn't think he should weigh in on as party leader.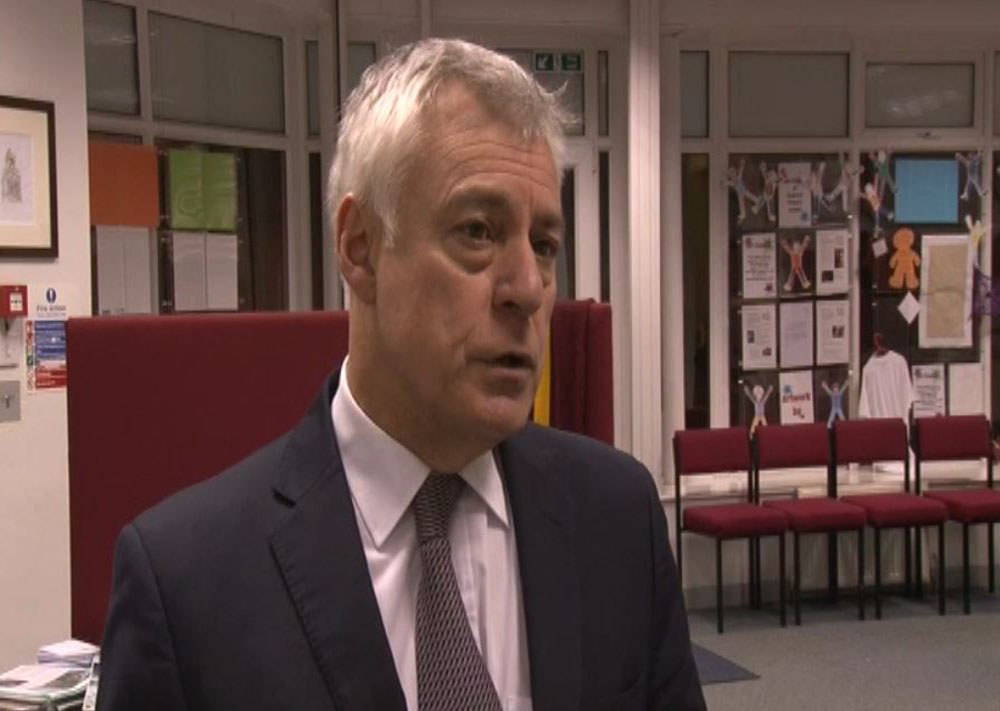 Wednesday brought calls for Farron to intervene on the re-selection of David Ward, who has repeatedly faced accusations of anti-Semitism, as the party's candidate for the Bradford East constituency.

Ward, who previously held the seat from 2010 to 2015, had the party whip withdrawn for three months in 2013 after he wrote on his blog that he was "saddened that the Jews, who suffered unbelievable levels of persecution during the Holocaust, could within a few years of liberation from the death camps be inflicting atrocities on Palestinians". He has also suggested he would fire rockets into Israel if he lived in Gaza.
Farron was initially reluctant to bar Ward from standing, despite resounding criticism of the local party's decision to allow him to do so. While he felt the decision was "wrong", saying, "I disagree with it completely", he insisted it was not up to the party leader to select candidates.
Farron was chastised over the issue by Theresa May at Prime Minister's Questions, and, with pressure mounting, shortly after he released a statement saying he had "sacked" Ward, who he said was unfit to represent the party. "I believe in a politics that is open, tolerant and united," Farron wrote on Twitter. The Bradford Liberal Democrats said in a statement that they were "shocked and saddened" to learn of the decision "from the media".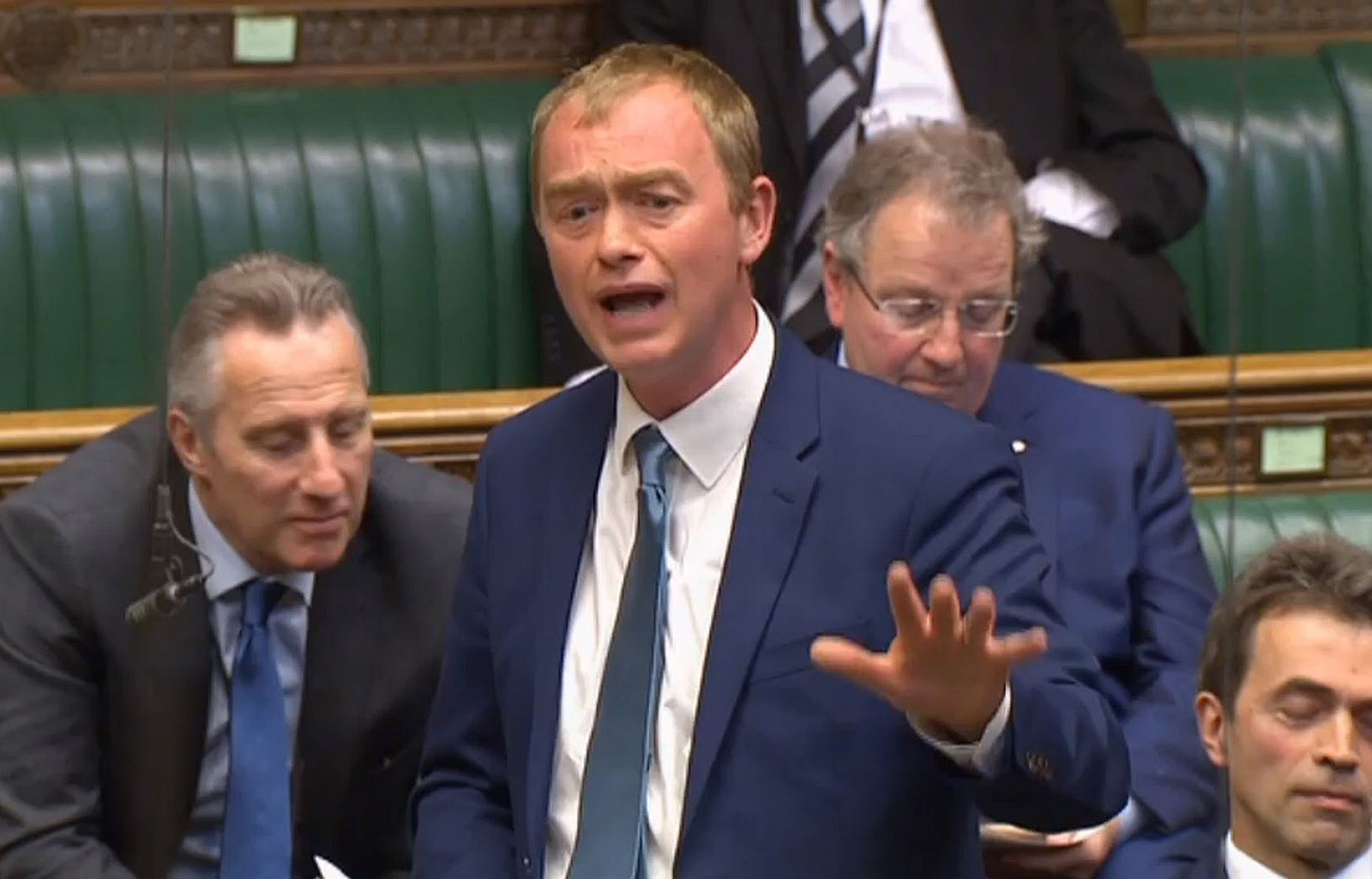 A Lib Dem source told BuzzFeed News that Farron did not U-turn in response to the pressure, but instead acted quickly to resolve the issue having discovered that during a snap election party rules gave him new powers to act.
"We looked at the rules and found that in a snap general election he could do it, and he made a judgment that he's gonna sack this man, and that's what he did," they said. "Party members couldn't believe Tim had the power to do it – he used that power for the first time, nobody's ever used it".
They added it was important to deal with setbacks such as Ward's selection and the controversy over LGBT issues as quickly as possible to allow the campaign to get back to its core message: Brexit.
The Lib Dems have positioned themselves as the Remain party, and hope to appeal to anti-Brexit voters with the promise of lobbying for a second referendum on May's final Brexit deal, which would be made more feasible by gaining more seats in Westminster.
The party currently holds 9 seats – down from the 57 they won in 2010 – and is targeting a resurgence in its old heartlands of the South West, as well as in areas of London and Scotland.
Remainers, and even Leave voters put off by May's refusal to compromise in order to stay in the single market and customs union, are the key target over the next few weeks, and any further distractions that might sway liberal voters to the other left-wing parties vying for their votes will prove most unwelcome.
Huppert said he hoped reporting, and the campaign, would return to the Lib Dem message.

"I'm glad the media had their fun – it's a shame there wasn't more talk about what we're doing to provide housing for people," he told BuzzFeed News.
"The housing development we saw [at Thursday's rally] was very impressive and showed the kind of thing that can be rolled out more widely," he continued. "I hope there's more reporting of the facts as well as the fun bits."
In 2015's general election Huppert lost his Cambridge seat, which he held from 2010 to 2015, by just 599 votes to Labour. He is hopeful of winning back an area where 73.8% of voters opted to stay in the European Union in last June's Brexit vote.

"What's been really telling is how many people who are normally Labour supporters who are saying they just can't vote for Labour and are going to vote for me, and Tories as well who are not up for Theresa May and hard Brexit," Huppert told BuzzFeed News.

Farron's team is happy to shrug off frivolous moments such as the spaniel incident, which they believed are "inevitable" out on the campaign trail. "It's just another day – you just move on and get back to your core script.
"This week we've been pretty relentless on Brexit, to show there's us on one side of the debate and Labour MPs, UKIP, and Tories on the other," the Lib Dem source said.

But next week the phoney war ends and the general election campaign begins in earnest when parliament is dissolved.

As campaigning gets into full swing, Farron will no doubt be hoping for less "God chat" and lots more dogs.