The government will offer junior doctors enhanced pay and new limits on weekend working in a bid to end their ongoing contract dispute, according to a letter from lead government negotiator Sir David Dalton that was leaked to the Health Service Journal.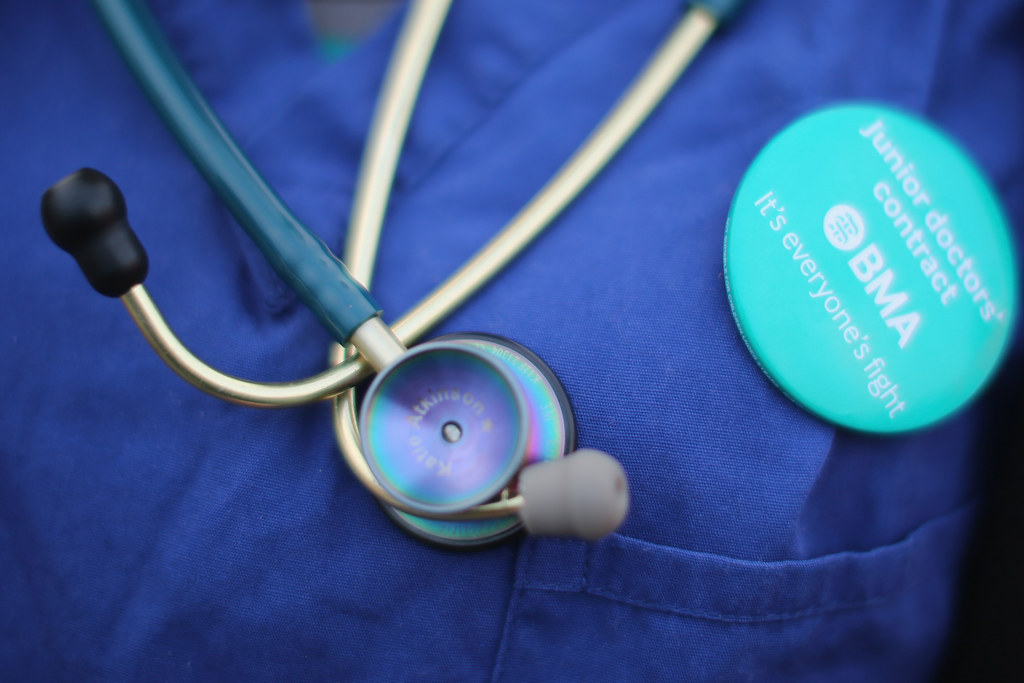 According to the HSJ , the letter was sent to lead British Medical Association (BMA) negotiator and junior doctors committee chair Dr Johann Malawana on 16 January, just days before the second planned strike by junior doctors was called off in order for negotiations to resume.
The letter suggests serious headway has been made on a number of points relating to weekend work. It says junior doctors would be paid an enhanced rate for Saturdays if they work 1 in 3 Saturdays or more. This is thought to be equal to the enhanced rate of pay they receive at weekends under the current contract.
The cutoff time for "sociable working hours" would also be brought forward from 7pm on Saturday to 5pm, marking a huge shift from the originally proposed 10pm.
The letter also says junior doctors would not be expected to work consecutive Saturdays and that they would be able to request a "rapid review" of their schedules if they felt weekend work was impacting on their training time, according to the HSJ.
"I believe that this offer in relation to working on Saturdays addresses your concerns about excessive working on Saturdays, and offers particular benefits to those trainees who work most frequently on Saturdays," Dalton wrote.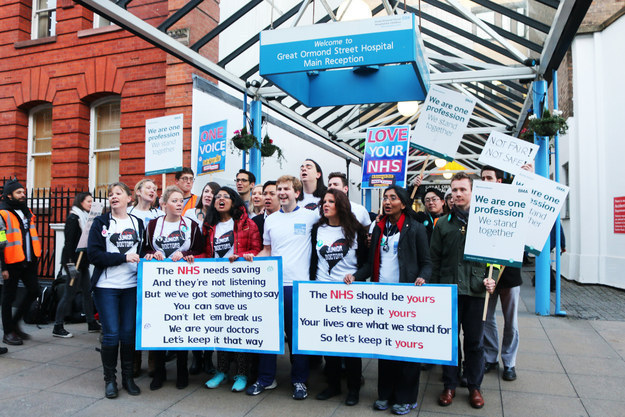 "Employers are clear that payment of plain time for shifts starting on a Saturday after 7am is fundamental," he said, according to HSJ. "We have clarified that this must be applied to a substantial element of Saturday, and for a substantial number of the trainee workforce.
"This will enable the NHS to be more responsive to the needs of patients and to support safe and reliable care across the seven day week.
"It will enable cost effective deployment of staff across seven days, consistent with investment in NHS services and growth in the NHS workforce including medical trainees."
After Dalton's letter was leaked on friday, Danny Mortimer, chief executive of NHS Employers said: "We're hugely disappointed that someone has chosen to disclose this confidential letter during these sensitive negotiations.
"We continue to have detailed and constructive discussions with the BMA."
A spokesperson for the Department of Health echoed Mortimer's call for discretion, telling BuzzFeed News that "we will not be commenting on the details of these talks".
"We are committed to creating a contract that is fair for doctors and delivers safe care for patients seven days a week."
In a statement, Malawana said the BMA's focus was ensuring progress was made in the latest talks, "which is why the BMA took the decision to suspend next week's industrial action".
"Differences remain on some key areas but we are committed to addressing these in talks," he added.
ACAS is expected to release an update on when the talks are expected to end later today. A full walkout by junior doctors, accompanied by student nurses, is currently still planned to go ahead on 10 February.