Britain voted to leave the EU! Our currency collapsed! The prime minister, and pretty much everyone else who'd led us down this particular garden path resigned! The Labour party tore itself to pieces while its leader Jeremy Corbyn clung to his job like a teenager would to their last tinnie at T in the Park.
And tbh, that's not even the half of it...
Some might say, it's complete ~chaos~.
Which is funny*, because last year that's EXACTLY what David Cameron predicted this parliament could end up being, but if Ed Miliband had been elected prime minister instead of him. LOL!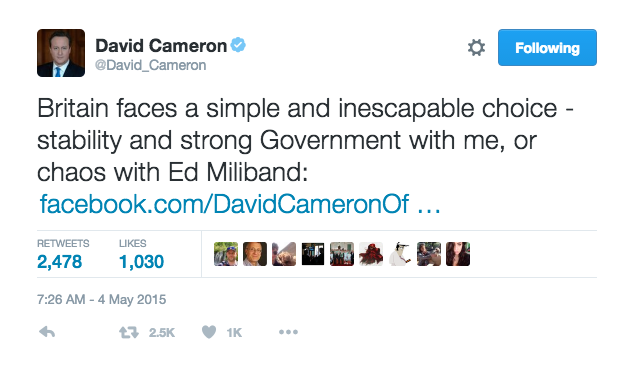 *in the same way it would be funny to demonstrate a joke about matches and petrol being "hot for each other" by burning your house down.
Who'd have thought, that when Cameron accused Miliband of being a harbinger of chaos, that it would actually be he who would throw the cat among the pigeons?!
The irony, of course, is not lost on Twitter...
Over the last couple of days, quite a lot of people have dug up that old tweet to ask Cameron exactly how that pledge is working out for him.
People were keen for Cameron to be reminded of his mistake.
Not everyone saw the funny side.
What a difference a year can make.
In summary: