David Davis Says Theresa May's Brexit Proposal Is "Worse" Than Staying In The EU
The former Brexit secretary spoke out after May ruled out a second referendum on the final deal.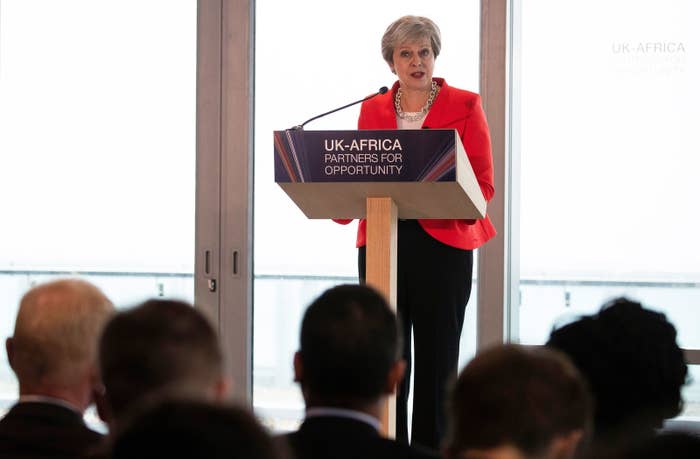 Former Brexit secretary David Davis has said that Theresa May's proposed plans for Brexit are worse than staying in the EU.

"In my view, the Chequers proposal is actually almost worse than being in," Davis, a staunch Leave supporter, who resigned as Brexit secretary after the Chequers proposal was agreed by the cabinet in July, told The Andrew Marr Show on Sunday.
"We will be under the rule of the European Union in respect to all of our manufactured goods. That's a really serious concession — what about take back control?" he added.

Davis also confirmed that he would vote against the deal when it is brought before parliament in October. "It would be rather odd for me to resign over something and then vote for it when it came back," he said.
Davis was being interviewed shortly after May defended the Chequers plans, which she is due to present to Brussels in coming weeks. She has vowed that she will not "give in" to calls for a second referendum on the Brexit withdrawal agreement, as a pressure over the outcome has already begun to mount ahead of parliament's return.
The pressure is not just coming from home. Michel Barnier, the EU's lead negotiator, has today told a German newspaper he is "strongly opposed" to the Chequers proposal because it could "destroy" the EU.
International Trade secretary Liam Fox, who also appeared on the show, dismissed Davis's claim that Chequers would be worse than remaining part of the EU.
"I can't imagine many things worse than remaining in the EU," Fox, who has long backed Leave, told Marr. He defended May's plan: "Will we get control over our borders? Yes, we will. Will we be sending lots of money to the EU in the long term? No, we won't."
The dispute marked the beginning of what looks to be a long autumn of disagreement over Brexit plans when parliament returns from its summer recess this Tuesday.
Writing in the Sunday Telegraph, Tory MP Nick Boles, who supported Remain, launched a campaign that would involve remaining in the European Economic Area while negotiating a free trade deal with the EU.
While he accepted that Brexit should now happen, he believed his proposal would avoid crashing out of the EU with no deal in the event of parliament rejecting Chequers when asked to vote on it in October.

"It is a plan that everyone should be able to support: Leavers and Remainers, young and old, people who live in big cities and people who live in rural areas and small towns," he wrote.
Political strategist Sir Lynton Crosby, who masterminded last year's general election, was also reported to be making efforts to undermine May's proposal by encouraging MPs to work with the European Research Group of Conservative Brexiteers to reject it, and potentially challenge her leadership.

Fox rejected the idea that toppling May could change the outcome of Brexit.

"Changing the leader doesn't change the parliamentary arithmetic and that is part of the problem we have at the present time," he told Marr.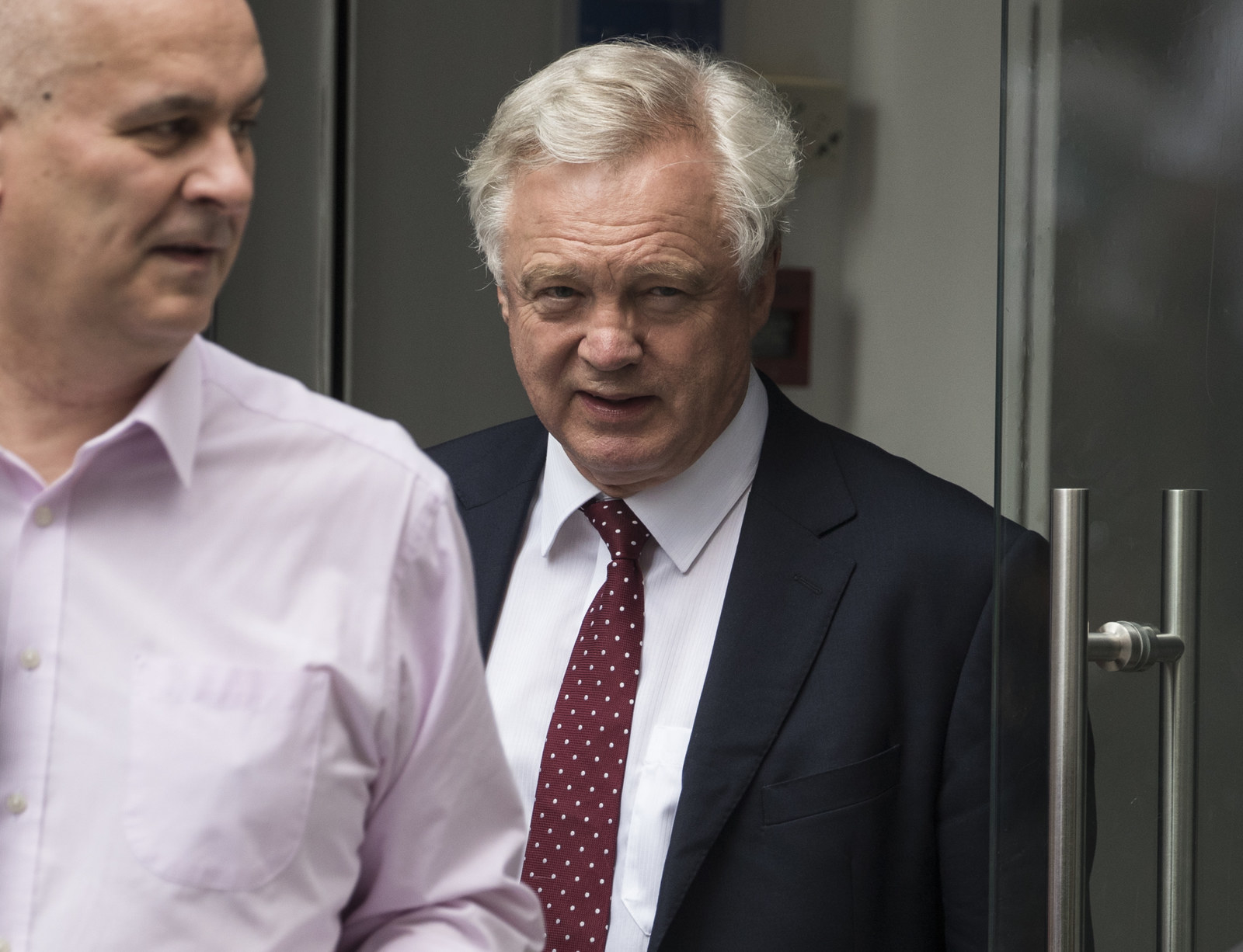 "You would end up with the same arithmetic and possibly more resentment."
In a piece for the Sunday Telegraph, May said that a second referendum would be "a gross betrayal of our democracy". However, she did not rule out compromises with the EU over the Chequers proposals, saying, "I will not be pushed into accepting compromises on the ... proposals that are not in our national interest."
Davis described the use of the phrase "national interest" as "an incredible open sesame".
"The prime minister hasn't got a great track record at predictions so I now expect [a second referendum] to happen," Liberal Democrat MP Tom Brake, a member of the pro-Remain Best for Britain campaign group, said.

"A democracy isn't a democracy if people can't change their minds. And the evidence is that they have. The PM is out of step with the people who are backing a final say on the deal in larger and larger numbers."