Labour leader Jeremy Corbyn has issued a damning indictment of UKIP leader Nigel Farage and America's president-elect Donald Trump, calling their anti-establishment stances disingenuous.
Speaking at Labour's national policy forum in Loughborough on Saturday, Corbyn condemned, "the fake anti-elitism of rich white men like Nigel Farage and Donald Trump. It's farcical at one level, but in reality it's no joke at all".
He continued: "We've seen a similar phenomenon in the US since last week's presidential election as we saw after Brexit: an appalling rise in hate crime. Saying anything to win a vote has consequences on the ground afterwards."

Farage later responded on Twitter to Corbyn's comments.
"I'd like to thank @jeremycorbyn for calling me rich. I'm not," Farage wrote. "But does he have any advice?"
During the speech, Corbyn also directed criticism towards prime minister Theresa May's handling of the national conversation around immigration, accusing the Tories of fanning "the flames of fear over immigration, whipping up hatred in the referendum campaign, egged on by their Ukip sidekicks."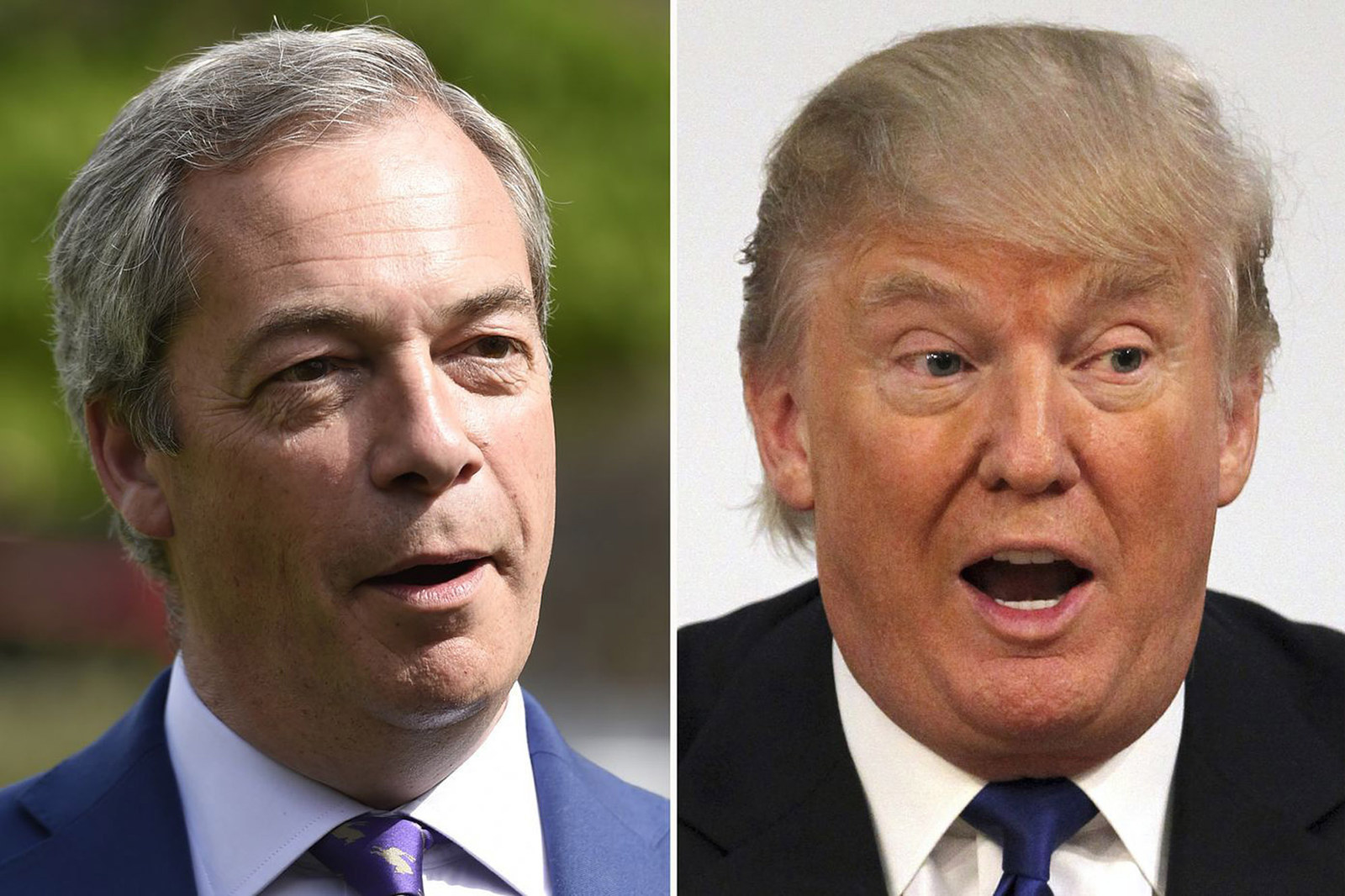 "This is a government led by Theresa May who, as home secretary, authorised taxpayer-funded vans to tour the streets emblazoned with 'go home'; who, as home secretary, made up stories about being unable to deport foreign criminals because they had a pet cat; who, was part of a government that called disabled people on benefits scroungers, shirkers, and skivers," Corbyn continued, pledging that Labour would never use that kind of language.
"It is this culture in which rising levels of hate crime have occurred. Far-right views are now being presented as part of the mainstream, egged on by sections of the media that publish the most hateful and dishonest bile on a routine basis," he said.
Co-opting the slogan used by the Leave campaign in the run-up to the EU referendum, Corbyn added that Labour was the only party now that was able to "take back control".

"Politicians and political parties have a choice in this age of understandable cynicism," he said.
"Do we play on people's fears and anxieties? Or do we take what might be the more difficult approach, to restore hope?"