Junior doctors are calling on David Cameron to answer questions about NHS cuts after a debate on the issue at Wednesday's Prime Minister's Questions descended into a "your mum" row.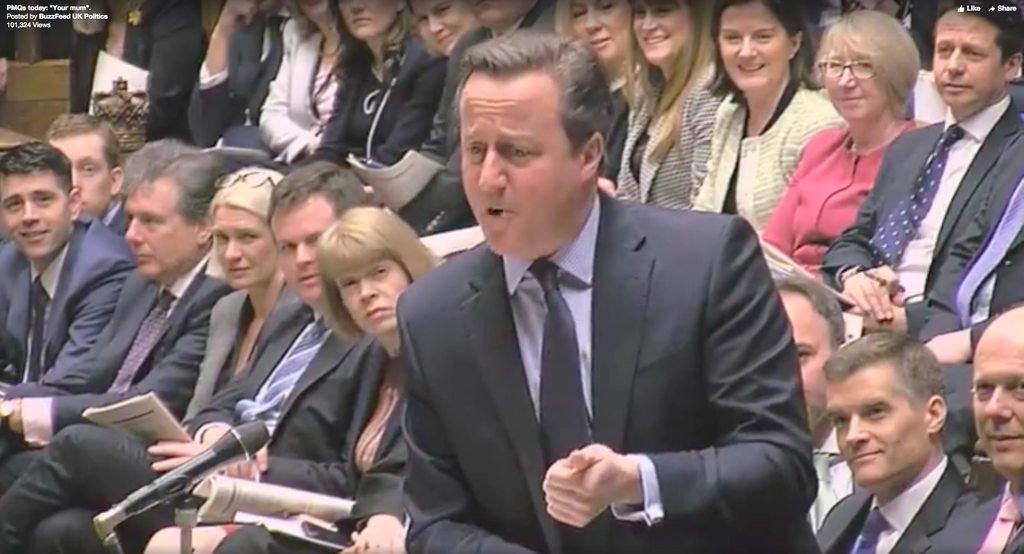 When the issue of cuts to community services in Cameron's constituency of Oxfordshire was raised, Labour leader Jeremy Corbyn asked if the prime minister would be "writing another letter to himself, asking on behalf of his constituents asking for the health secretary to intervene and support his local NHS?"
One Labour MP shouted, "Ask your mother!", referring to the fact that Mary, Cameron's mother, recently signed a petition against plans to close children's centres in Oxfordshire.
"Ask my mother?" the prime minister retorted. "I think I know what my mother would say – she'd look across the despatch box and say, 'Put on a proper suit, do up your tie, and sing the national anthem.'"
Junior doctors are concerned that as a result of the suit jibes Cameron didn't respond to Corbyn's question, and are now calling on him to do so using the hashtag #AnswerTheQuestionDave.
Many have pointed out that they too tend to go without a tie or a sharp suit...
...but would still like answers to questions about radical changes in the NHS.
They particularly want clarification on data regarding weekend deaths that health secretary Jeremy Hunt has been accused of misrepresenting.
Research saying that 11,000 "excess deaths" happen every year due to higher mortality rates among people admitted to hospital at the weekend has been used by Hunt to justify imposing a controversial new junior doctors contract.
Prior to Wednesday's PMQs, the BBC revealed that Hunt's original claim that the deaths could be attributed to lack of junior doctors at weekends had been made on the basis of unpublished and unverified data.
Following its publication, the study's author Nick Freemantle warned: "It is not possible to ascertain the extent to which these excess deaths may be preventable; to assume that they are avoidable would be rash and misleading."
Some doctors are suggesting that poking fun at Corbyn's suit allowed Cameron to sidestep a losing argument.
"I think when you are losing an argument, you resort to personal insult," one senior Labour source told the BBC. "When you are not able to answer questions on the NHS, you resort to silly insults. It's got no place in politics."
Corbyn himself echoed this sentiment with a fire subtweet following the debate. 🔥
The chair of the British Medical Association's junior doctors committee, Dr Johann Malawana, welcomed his colleagues' call for answers from Cameron.
"We would like to see the prime minister address the concerns of junior doctors and ultimately ensure the delivery of a fair, safe NHS for our current generation and the next," Malawana told BuzzFeed News.
"Ultimately junior doctors in this country want a fair contract. Our concerns have been failed to be addressed by the department of health and we can only assume this is part of a wider government policy."