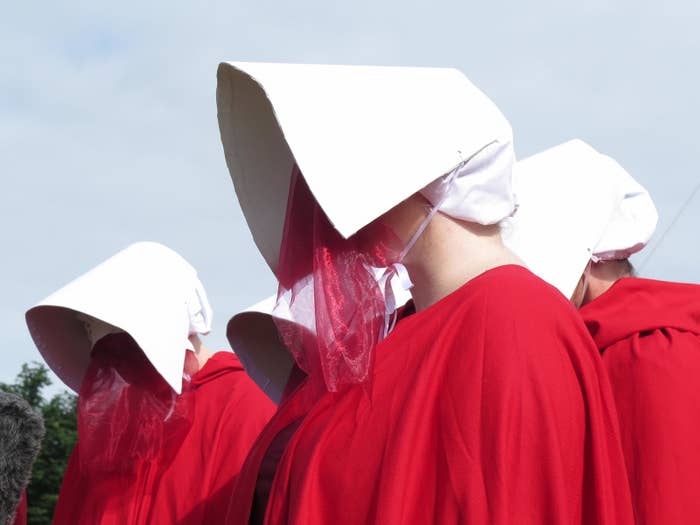 The Isle of Man became the first place in the world to permanently give women the vote in national elections in 1881, but more than 130 years later, the small island less than 100 miles off the northwest coast of England is one of the last places in Europe where women still don't have legal access to abortion.
The Abortion Act 1967, the UK law that allows women to access abortion, was never adopted by the Isle of Man, a self-governing region of the British Isles. This is also the case in Gibraltar, a British territory in the Mediterranean, where many women cross the border to Spain to access the procedure.
Abortion law in the Isle of Man instead mirrors the severe restrictions in Ireland and Northern Ireland, where the procedure is illegal unless the mother's life is in danger, and is almost never performed.
"It was always in the back of my mind that I'd have to go to Liverpool [if I needed an abortion]," a representative of local abortion rights group Handmaids IOM told BuzzFeed News.

She said that "going to Liverpool" had become something of a euphemism for abortion on the island.
Along with the thousands who travel from Ireland for an abortion every year, 88 women were recorded as having come from the Isle of Man to England for an abortion in 2016. The real number is expected to be even higher when considering women who may have given a UK address at a clinic, or stayed at home and used abortion pills bought online to carry out their own terminations.
"It's the same as for women from Ireland. You're travelling to another country," the Handmaids IOM spokesperson said.

"The plane is very expensive or the boat is very long, so although you can get a cheap foot passenger ticket, you're still going to spend a couple of hours coming back afterwards on the rough Irish Sea."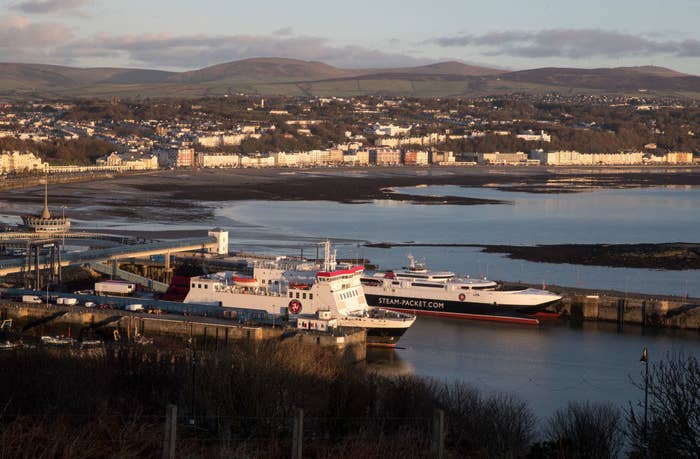 Recent progress on abortion reform in the Republic of Ireland, which has promised to hold a referendum on legalising abortion this year, and campaigning by British MPs to extend abortion rights to women from Northern Ireland, has led many on the Isle of Man to feel left behind when it comes to their reproductive rights.

"We're so pleased that Ireland and Northern Ireland are getting attention, but for a long time it was a case of 'don't forget about us!'" the Handmaids IOM spokesperson added.

"If a Catholic country can consider it and have such a big movement, why aren't we? We are pretty liberal in a lot of ways."

Unlike Ireland, where governments have historically been intertwined with the church, the Isle of Man has never had any official religious objection to abortion.

"It's simply that nobody ever updated the law, and nobody updated the law because nobody ever said they should," Lynn Dawson from the Campaign for Abortion Law Modernisation, told BuzzFeed News.

Around 80,000 people live on the Isle of Man. Many of them, like Dawson, have relocated from England, and had no idea the island had such restrictive abortion laws. "We're a very small place," she said. "It's one of those things that I think a lot of people don't know about."

Dawson believes that a "vicious circle" was created by the restrictive law, which led women who had travelled for an abortion to feel too ashamed to talk about it, resulting in an overall lack of awareness of the need for a new law.

"People with money will go quietly to England to have an abortion and pretend they're going for a long weekend away," she said.

"Other people who can't do that find ways of ordering abortion pills online, but they are at genuine risk of being found breaking the law. So nobody talks about it, and it hasn't become a campaign issue until relatively recently."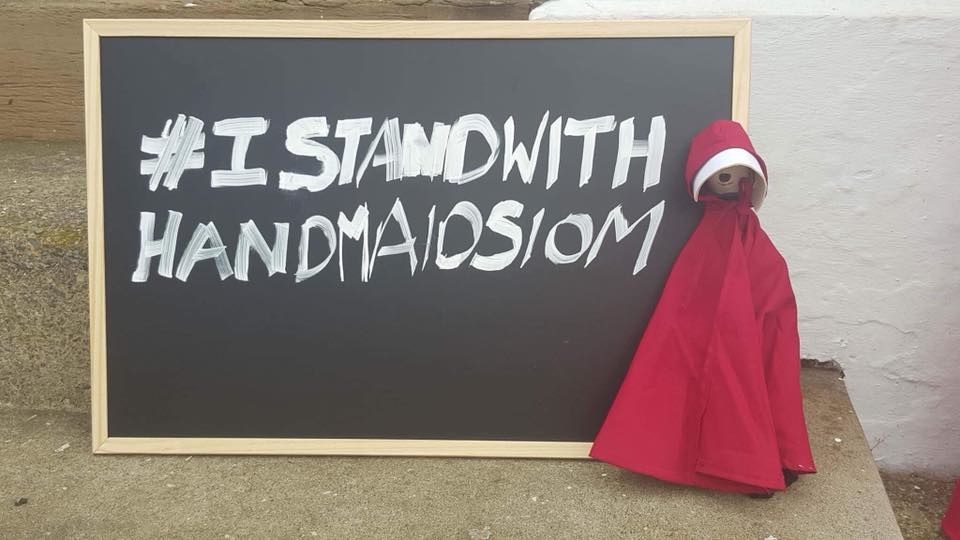 In 2016 abortion reform did become a key topic in the Isle of Man's general election, helped by CALM campaigners who encouraged people to write to prospective candidates highlighting the issue.

Dr Alex Allinson, a former GP, put abortion law reform at the heart of his election campaign, and when he won a seat at Tynwald – the Isle of Man's parliament – he successfully put forward a private member's bill that seeks to dramatically liberalise the restrictions.

"As a doctor over here it became quite clear that our current laws weren't helping women," Allinson told BuzzFeed News.

"More and more women were coming to me requesting help with termination, but there was no provision over here," he continued. "I thought that needed to be changed."

The bill, which is soon due to be debated by members – having progressed past its second reading in the House of Keys – sets out a particularly progressive new abortion law for the Isle of Man.
The proposed reform includes allowing abortion on request up to 14 weeks into a pregnancy, and up to 24 weeks in cases of rape or incest, or if the foetus is likely to die before birth or be severely disabled. Pregnancies between 14 and 24 weeks could also be terminated if there are "serious social" implications for the woman. After 24 weeks, abortion could be allowed in cases of fatal foetal abnormality or if the pregnancy poses a threat to the woman's life.

If passed in its current form, Allinson's abortion bill offers a far more liberal legislation than the UK's 1967 act, which technically still classes abortion as a criminal act where women are exempt from prosecution if two doctors agree they meet certain criteria.
Allinson, who has the backing of the British Medical Association, the Royal College of Midwives, and the Royal College of Obstetricians and Gynaecologists, said that decriminalising abortion is a key part of the bill.

"I think we can do much better than the '67 act," he said. "The UK act still keeps criminal code, so it's really for the benefit of doctors rather than the benefit of women."
Bringing abortion under medical regulation would mean it could be carried out by nurses and midwives, at a variety of locations, which campaigners we spoke to felt was important within a small community where people may not want to be seen entering an abortion clinic.

"It frees it up to be provided in a GP surgery, or perhaps in a family planning clinic where women could go and receive all the counselling and medications they need to bring on a termination," Allinson continued.

"It's looking ahead at different ways of working."
Despite abortion having previously been a taboo on the Isle of Man, Allinson said that people have responded positively to his pledge to reform the law.

"I think there has been a move on the Isle of Man because we're looking at some of the draconian measures in Ireland and Northern Ireland, and thinking we should be doing better," he said.

Allinson was especially moved by women who came to him with their own stories of travelling for an abortion.
"Often they'd never spoken to anyone about it, even partners," he said. "After going on the radio or in the papers, women were contacting me and saying, 'I had an abortion, nobody knows about it, and I had to go to Liverpool on my own. I was completely unsupported, with no aftercare. This is wrong and we've got to do better.'"

Not all the response has been quite so positive, however. UK-based anti–abortion rights group Abort67 has recently increased its presence on the Isle of Man after being summoned by a local pastor.

"He contacted us and said he really wanted to start educating his community and people on the Isle of Man about this bill, so could we come over here and help with that process," Abort67's Aisling Hubert said.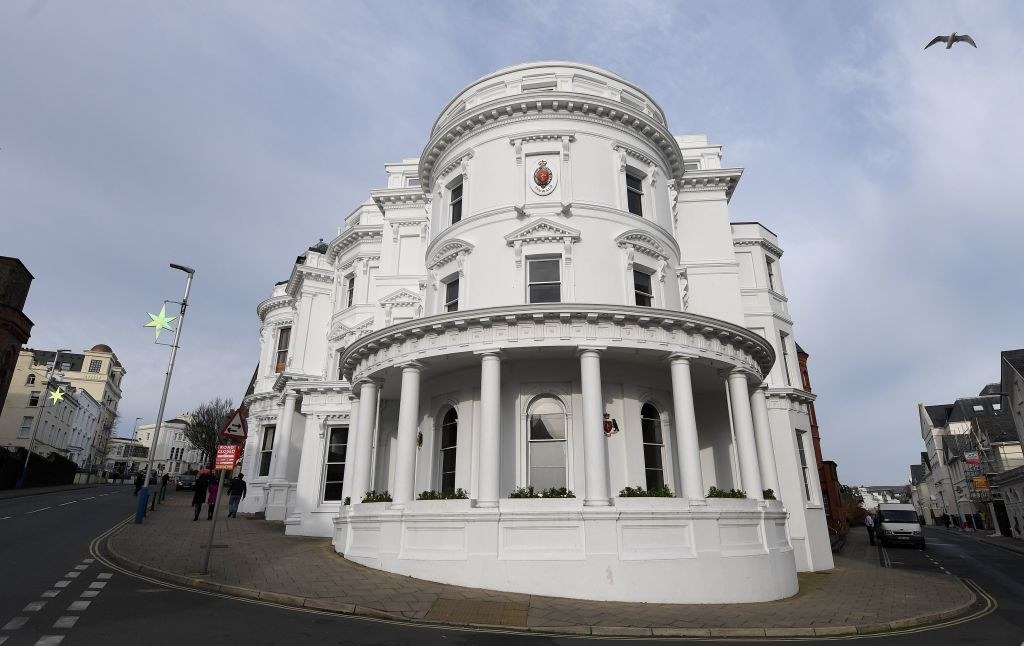 Abort67 members, who have recently held protests outside Tynwald and on the main high street in the Isle of Man's capital, Douglas, use enlarged photographs of aborted foetuses at varying stages of pregnancy in order to demonstrate their opposition to abortion.
"[We] basically take the walls off abortion clinics and show what happens inside," Hubert said of the group's aims, acknowledging that people would find the images shocking.
"The government is using graphic images of throat cancer on cigarette campaigns," she continued.

"They make us unhappy or angry, but the purpose of these images is to save lives. The reality of abortion is something which should anger us and we should be very upset when we see it."

Around 3,000 people on the Isle of Man were angry enough about Abort67's use of graphic images that they petitioned Tynwald to have them removed.

But Dawson said that while she and many others did find the images distasteful, CALM's approach was to simply ignore them rather than aggravate the situation with counterprotests.

"As far as I'm personally concerned, I don't have any issue with them standing outside Tynwald or in town if that's what they want to do," she said. In fact, Dawson believed, people's opposition to Abort67 had actually resulted in them being more engaged with CALM's argument in favour of abortion rights.
"A lot of the people didn't have a strong feeling either way or thought this was nothing to do with them," she said.

"But once you get people on the streets of your town on a Saturday morning waving around banners like that, people who probably wouldn't have really thought much about it before got very indignant and were contacting us or contacting their MHKs [members of the House of Keys] and talking about it in a completely different way."

The recent increase in anti–abortion rights activity on the Isle of Man has also led Allinson to consider introducing an amendment to the bill to legislate for "buffer zones" that would prevent protests directly outside abortion providers, inspired by the public space protection orders currently being considered by Ealing council in London.

There was also a sense among abortion rights campaigners we spoke to that, regardless of their opinion on abortion, people on the Isle of Man weren't prepared to have their politics influenced by groups, like Abort67, that have not previously had a presence on the island.

"People don't like to feel that they're being pushed by in that way," Dawson said.

The spokesperson for Handmaids IOM agreed. "Manx people do not like to be told what to do," she laughed. "Especially not by people who have come over from England!"