Police in Manchester have launched a hate crime investigation after a black woman had a racist message graffitied on the window of her family's home in Rochdale, Greater Manchester, after a family barbecue on Saturday.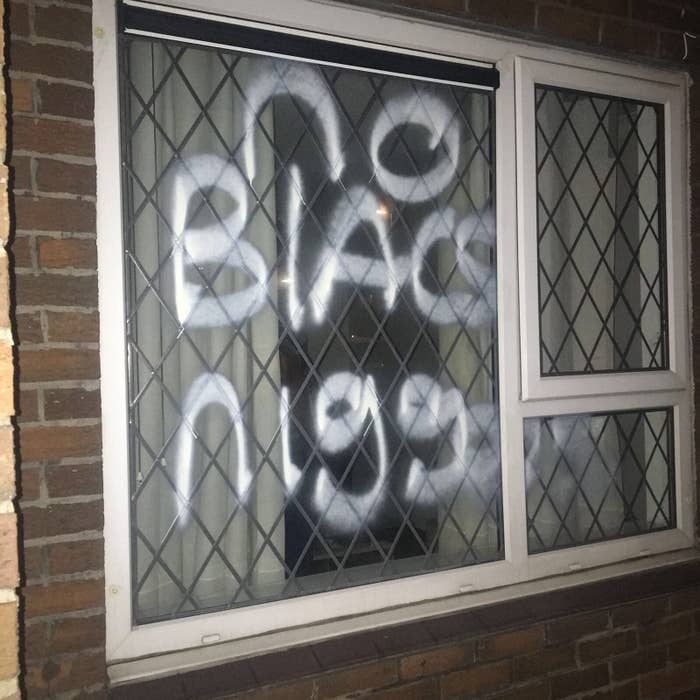 Mimi, 23, who did not feel comfortable giving her last name, told BuzzFeed News that she moved into the house in a predominantly white area with her parents, brother, and sister two weeks ago.

"We are black and there aren't many black people in the community," Mimi said.

According to the most recent census data, 78.6% of Rochdale's population identify as white British. The largest ethnic minority group is Pakistani, which makes up 10.5% of the local population.
On Saturday, a group of Mimi's family members, who are originally from Zimbabwe, visited the house for a barbecue. "My uncles and aunts and other family were speaking in our home language," she said.

Mimi told us that during the afternoon, she saw boys walking around outside the house.

Shortly after the family's barbecue guests had left, Mimi, who was upstairs with her parents and sister, heard her brother call in alarm from the living room.

"He heard something on the window," she told us. "He said, 'Guys come down, look what's happened.' We opened the door and saw [the graffiti] on the window."
A picture posted to Twitter by Mimi's friend Florence showed the words "no blacs [sic] niggas" painted over the window. It has since gone viral.

A spokesperson for Greater Manchester Police confirmed to BuzzFeed News that police officers had attended the scene on Sunday after hearing that racist graffiti had been sprayed on an address by two offenders.

Officers are treating the incident as a hate crime and are conducting house-to-house enquiries, as well as investigating CCTV.
"This is an absolutely sickening crime, that has deeply upset not just the victims, but local residents who have seen what was written," inspector Rob MacGregor of GMP's Rochdale District said in a statement.
"Thousands of people live together across Greater Manchester, from different walks of life, and those who write hateful messages will be dealt with accordingly.
"We are treating this as a hate crime and are working closely with our partners, Rochdale Borough Council and Rochdale Borough Housing to fully investigate this matter.
"If you heard any kind of disturbance in the early hours of Sunday morning, or have information that could help us identify who is responsible, please do the right thing and get in touch."
Mimi said she found the incident "terrifying" and feared that whoever did it had been waiting for her family to leave, as it happened so soon after their barbecue had ended.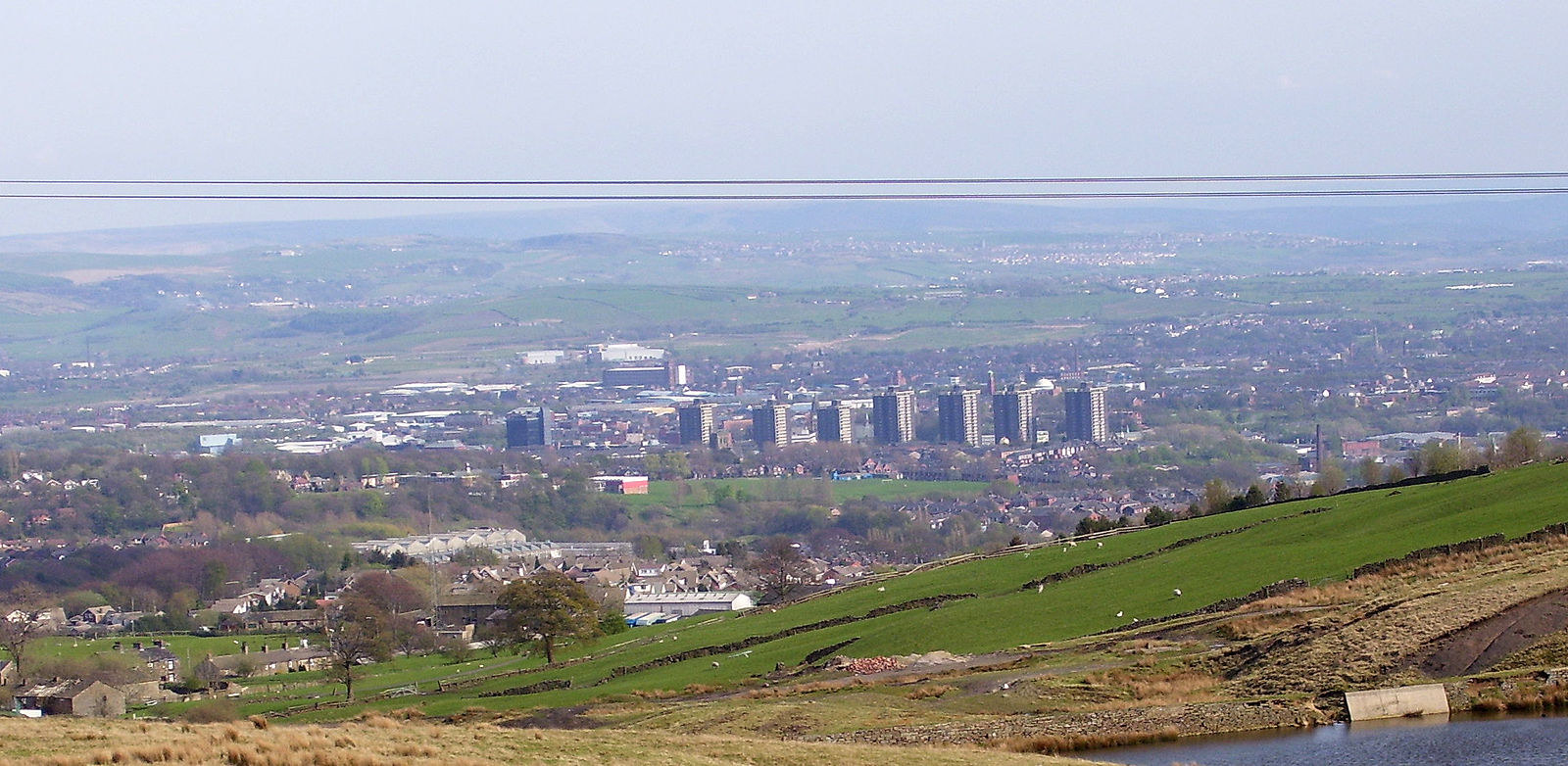 "It was like they were monitoring it because they did it when everyone had gone," she said.

"It was really scary, because it's just like, I'm so tired of black people being the target," she continued.

"We always assume this happens in America or other countries but this is actually happening in England as well. There's a lot of racism in England."

Mimi and her family have previously lived in London and Essex, and she said they have never experienced anything like this before.

"It just shows that some people some people really aren't that friendly — they are very spiteful and they have a lot of hatred in them," she said.

But while Mimi and her family had found many of their neighbours to be supportive following the incident and that the police has promised to treat any further calls out to the address as urgent, she worried about repeat attacks.

"I'm still terrified right now. If they have a hatred towards us then we don't know what they're going to do next," Mimi told us.

"The police said they're going to treat our address as an urgent case but why should it have to get to that?" she continued.

"It's not like we're doing anything wrong. We're not a threat to the community, we're not a threat living here, so why is there a threat on us?"

Mimi said that her mum had suggested moving elsewhere, but she didn't feel like they should be forced to do so.

"It's time to put a stop to it," she said.

"Why should we move? Why should they feel uncomfortable when they're the ones committing the crime, not us."
Greater Manchester Police referred anyone with any information about the incident contact local officers on 0161 856 8549 or make an anonymous report through the independent charity Crimestoppers on 0800 555 111.