A Photographer Has Re-Created The Last Meals Of Prisoners Executed In 2016
Photographer Henry Hargreaves continued his popular series No Seconds for a new collection entitled A Year of Killing to highlight how many prisoners are killed annually in the US.
Photographer Henry Hargreaves has re-created the final meals eaten by prisoners on death row in the US in 2016 for a new series, A Year of Killing.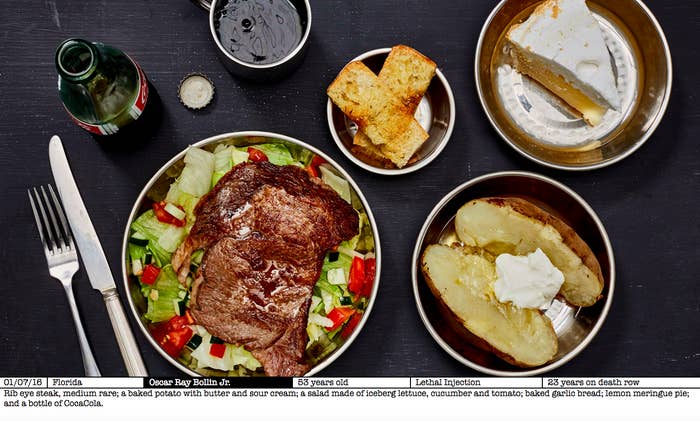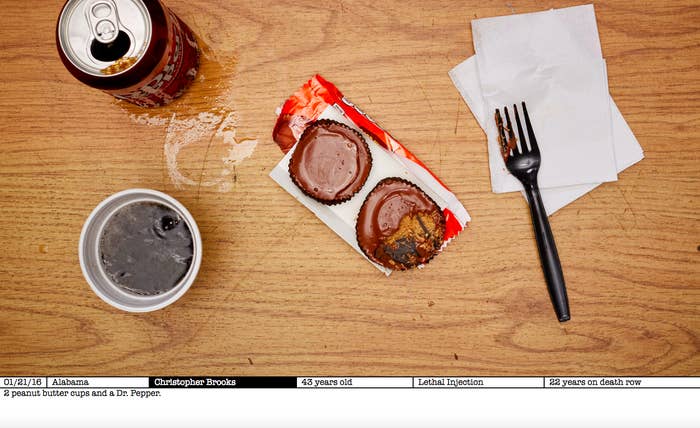 Hargreaves said he decided to return to the series to highlight how many prisoners continue to be subjected to the death penalty.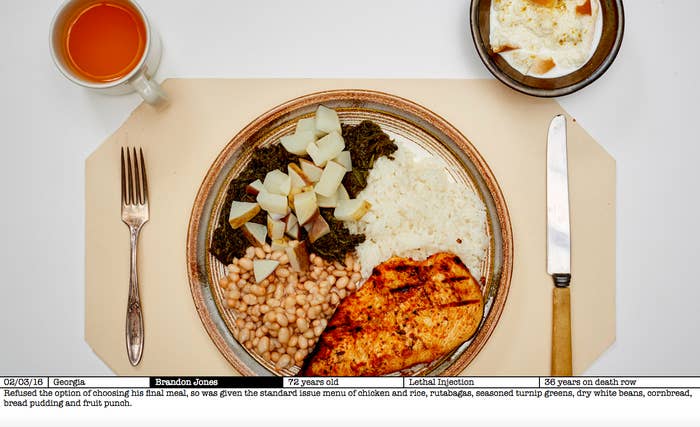 While the previous series showed prison meals over the previous 40 years, A Year of Killing shows meals eaten by prisoners killed in 2016.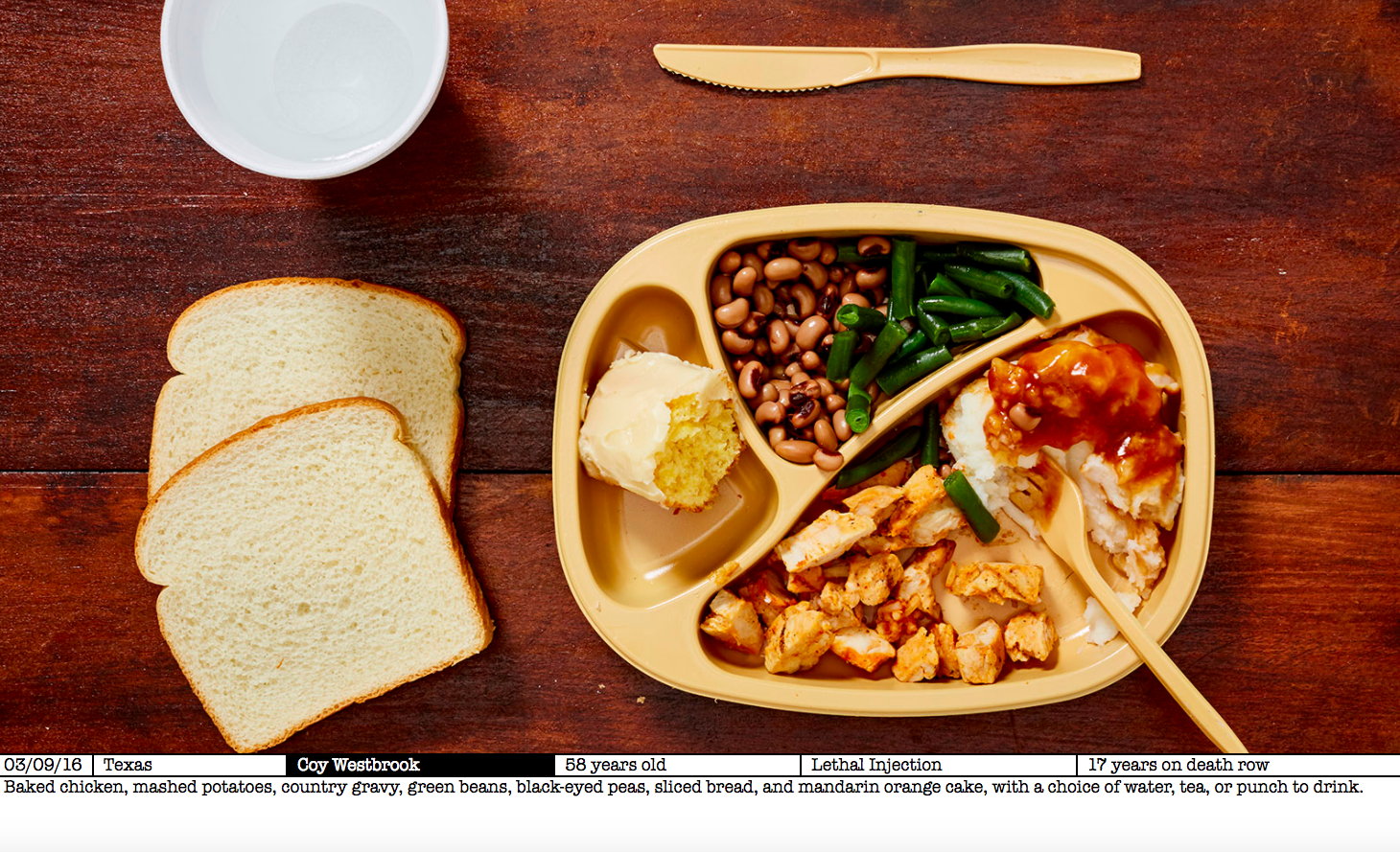 He also wanted to highlight how long prisoners remain on death row before being executed "even when there's great uncertainty around so many cases", according to the show's catalogue.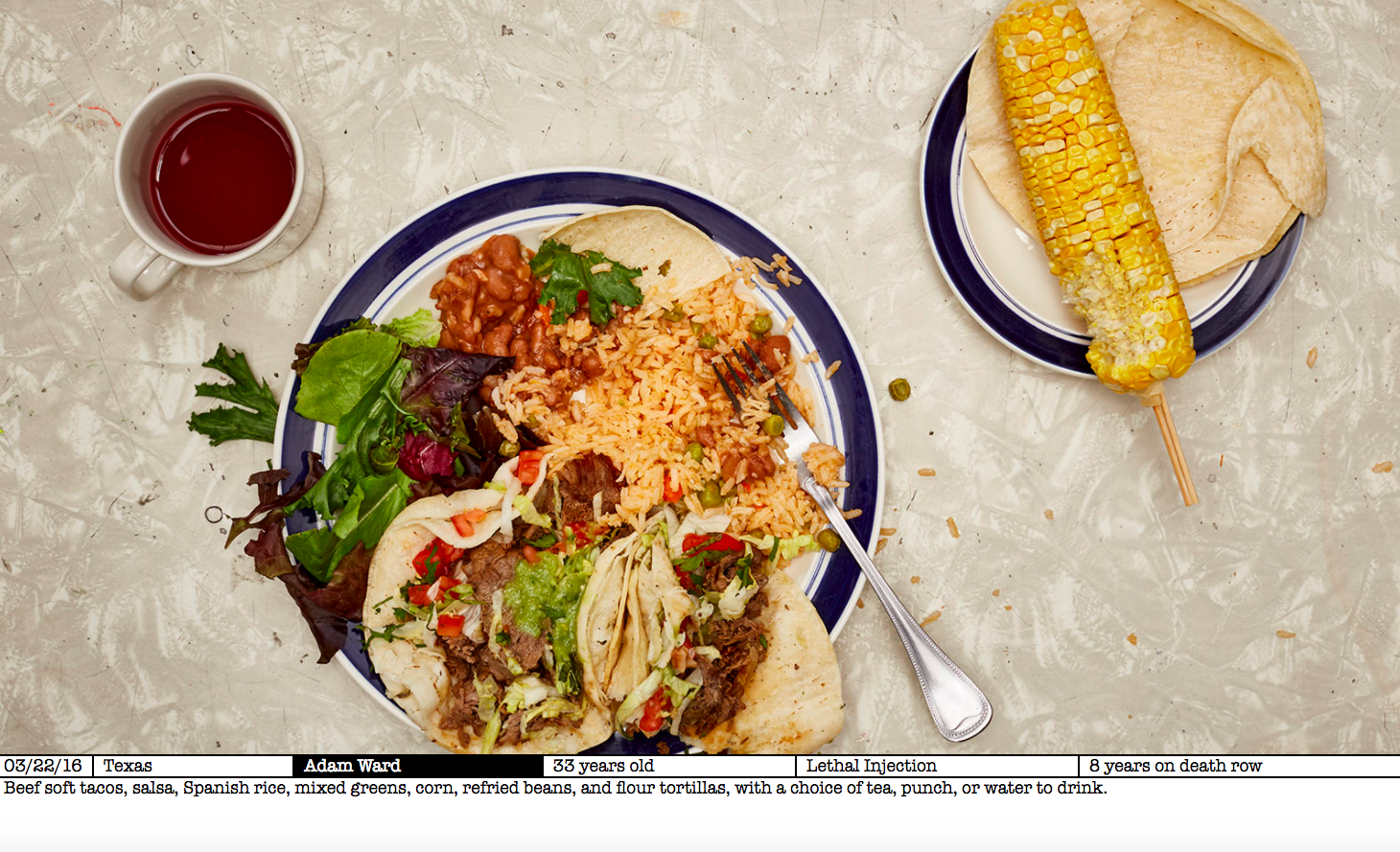 "State-sponsored executions [have] become increasingly problematic due to lack of access to effective drugs, clear racial and social [biases], and the human error of assigning blame," Hargreaves told BuzzFeed News.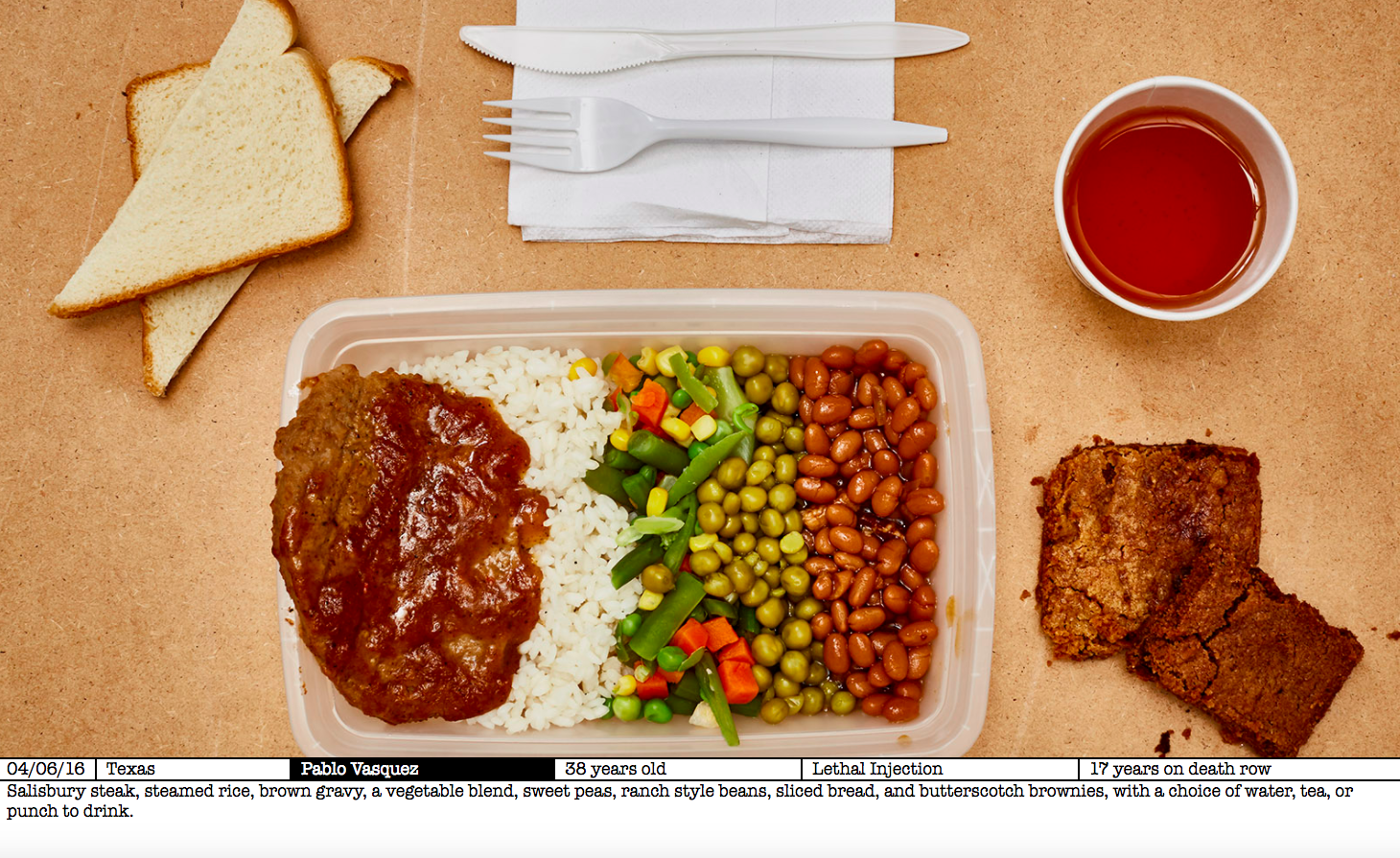 "The killings still go on at a rapid rate," he continued. "I hope this helps better inform people about this practice."
Hargreaves re-creates the meals based on prison records showing what inmates requested for their last meal.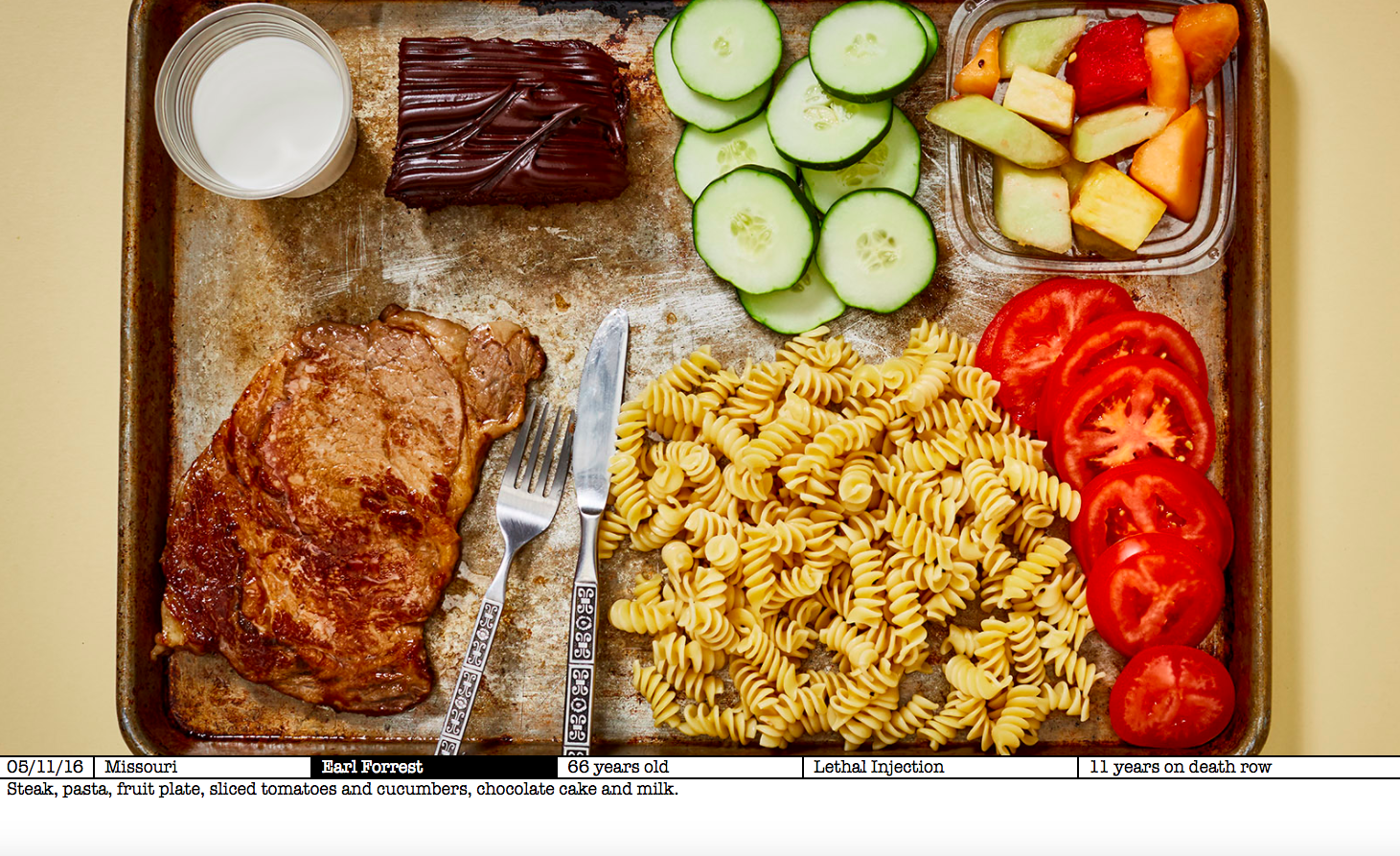 Some prisoners elect to have a special meal, while some will simply eat whatever the prison is offering.
Alongside an image of the food, Hargreaves also shows the name and age of the inmate, as well as the length of time they were on death row and the method used to kill them.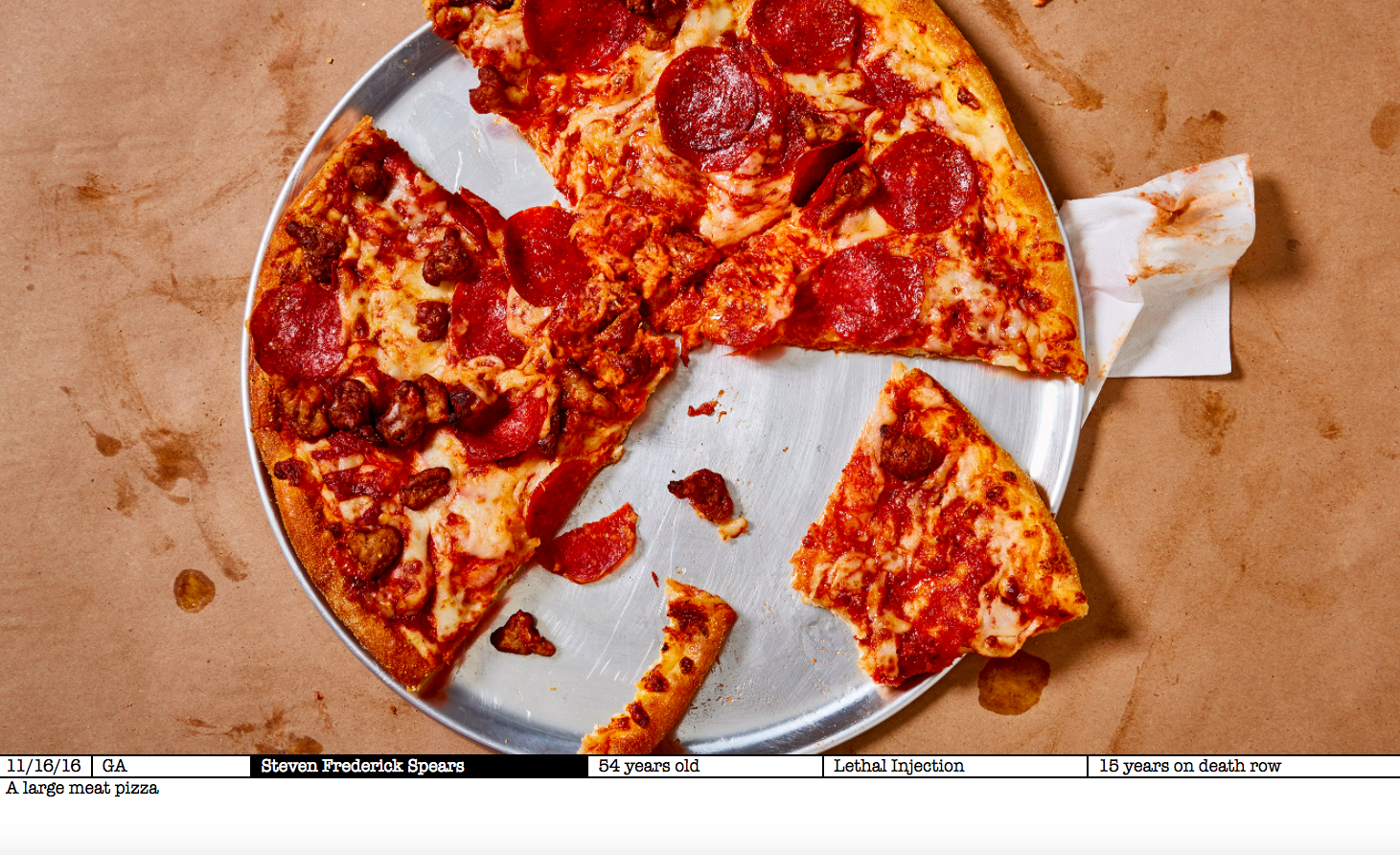 In the US, prisoners sentenced to death spend on average 18.5 years on death row before being executed.
Hargreaves said he uses food as a way of showing people's culture, life, and world through a different lens.