You might also know that Olivia relies on baby formula to feed baby Malcolm — which has been difficult amid the nationwide shortage that continues to affect parents and children across the US.
Yesterday, Olivia revealed via her IG story that she'd recently lost half of her baby formula supply after it spilled in her luggage — along with a pic of the spilled formula in (and out of) her suitcase.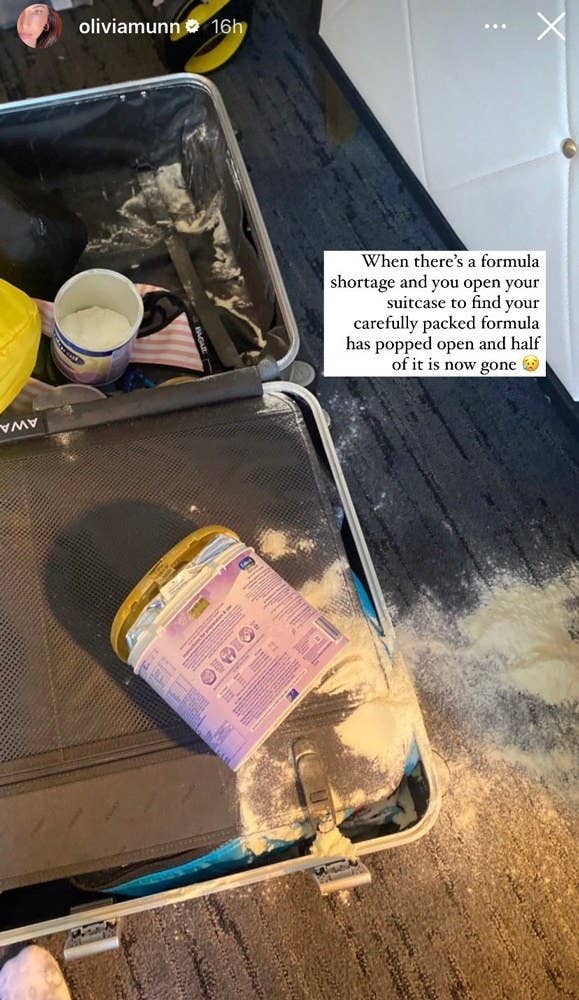 "When there's a formula shortage and you open your suitcase to find your carefully packed formula has popped open and half of it is now gone," she wrote in the post's caption.
This isn't the first time Olivia's shared her experience as a mother dealing with the baby formula shortage.
Last month, she spoke out on Twitter against people shaming mothers who use formula instead of breastfeeding.
"It's so crazy when people say 'if you breastfeed you won't have to worry about the formula shortage!'" she wrote. "I have low milk supply, so to keep my baby fed I depend on formula."
"I wish I could breastfeed so I wouldn't be panicking about the shortage right now. But I don't have a choice."