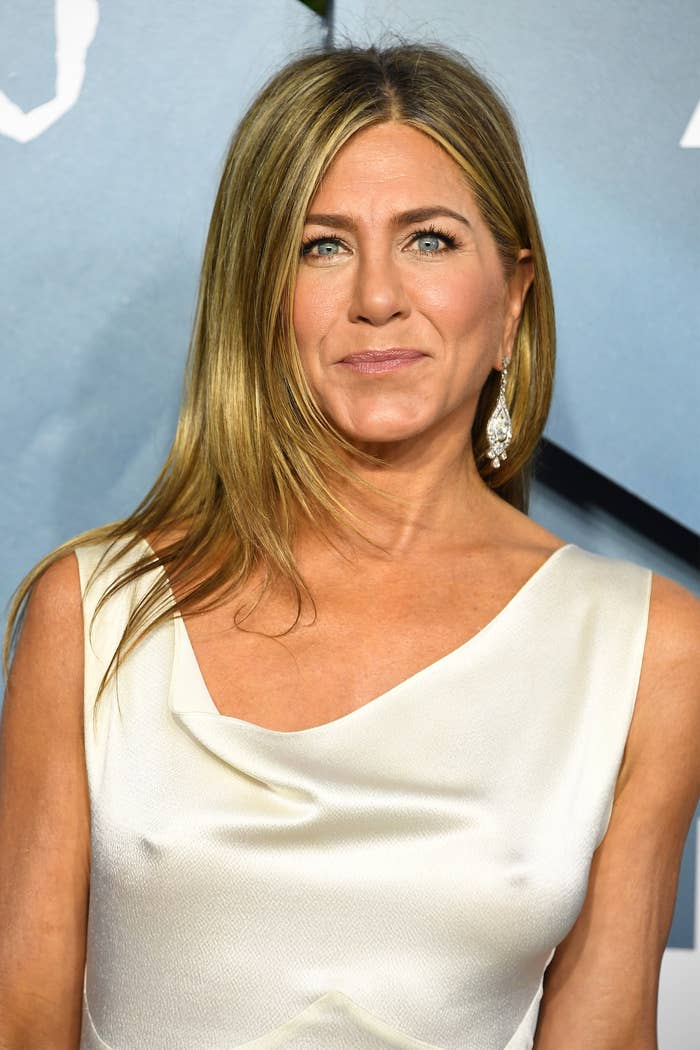 In an interview with InStyle, the actor said she "lost a few people" as friends following their statnces on getting vaccinated: "I've just lost a few people in my weekly routine who have refused or did not disclose [whether or not they had been vaccinated], and it was unfortunate...There's still a large group of people who are anti-vaxxers or just don't listen to the facts. It's a real shame."
Apparently, the internet had opinions — and Aniston replied on her Instagram Story starting with a slide where she said "These comments😔".
In response to a commenter who asked, "But if she's vaccinated she's protected correct? Why be worried about unvaxxed around her?" Aniston replied, "Because if you have the variant, you are still able to give it to me."
"I may get slightly sick but I will not be admitted to a hospital and or die. BUT I CAN give it to someone else who does not have the vaccine and whose health is compromised (or has a previous existing condition) — and therefore I would put their lives at risk."
Aniston also re-shared a post from the account @badasscrossstitch that featured a cross-stitch with the embroidered saying "What doesn't kill you mutates and tries again."