"Oh, mate. I almost killed him with a bell," Sheeran said of Elton. Uh, OK — you gotta tell us more.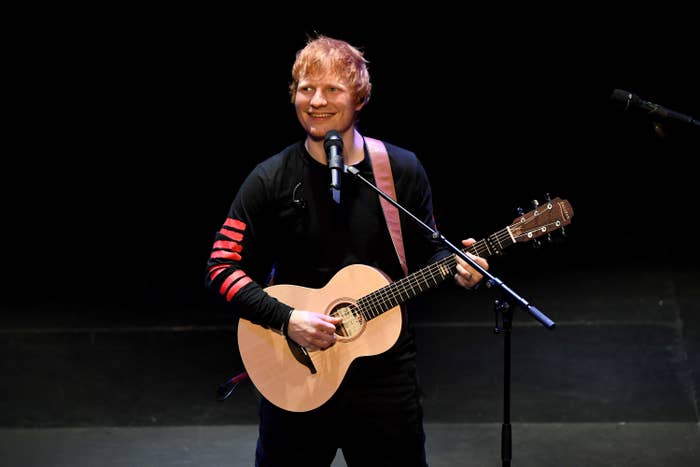 "I'm dressed up as sort of sexy Santa Claus, and I kick a present, but the present had a big metal bell on top of it," he explained.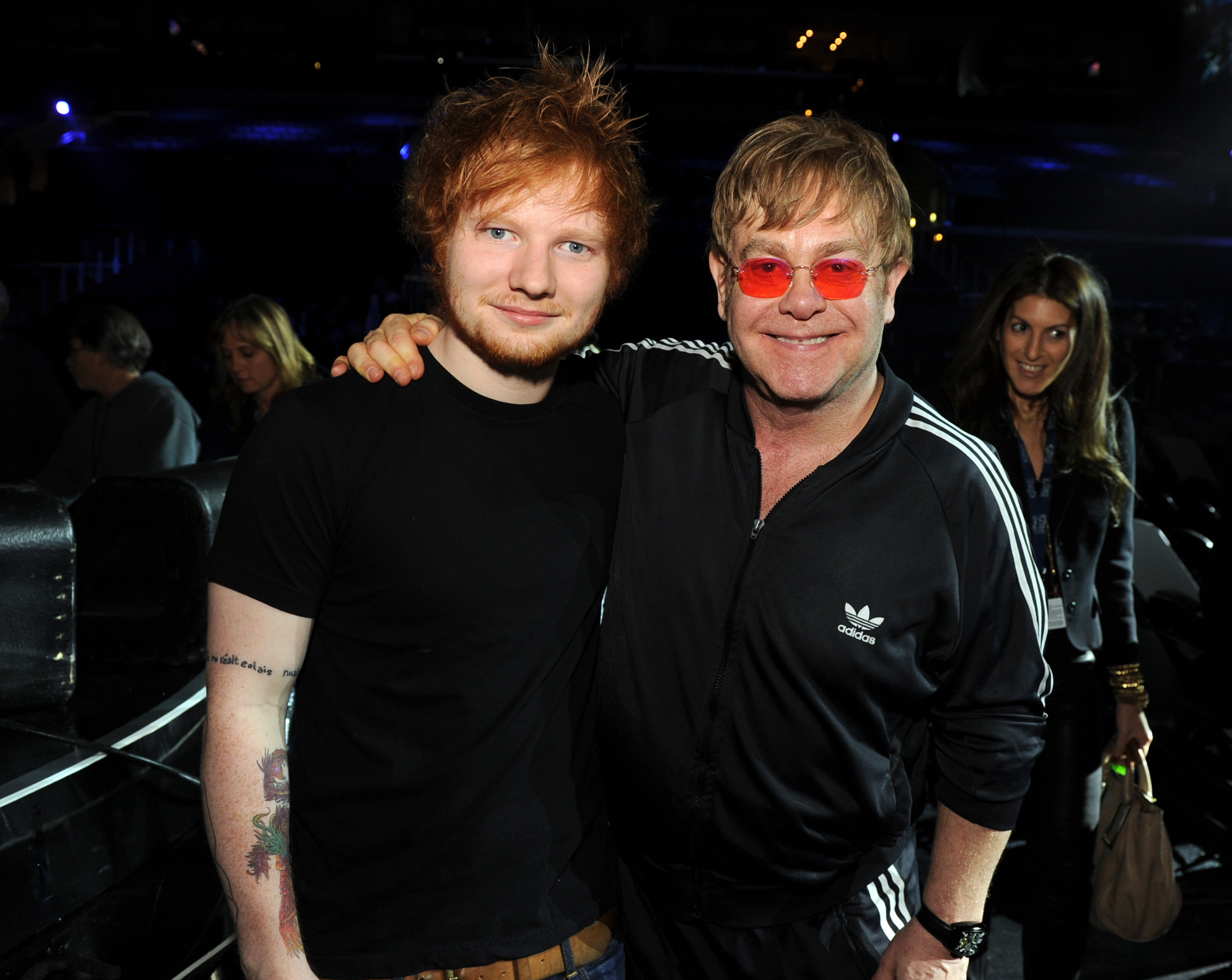 "I showed him the footage of it today, because we slowed it down, and the bell flew past his head and would've cracked him in the head."
Yikes! Of course, Elton John was not killed during the making of the video — because, if he was, we'd be having a different conversation right now. But as Sheeran noted, it was a very close shave.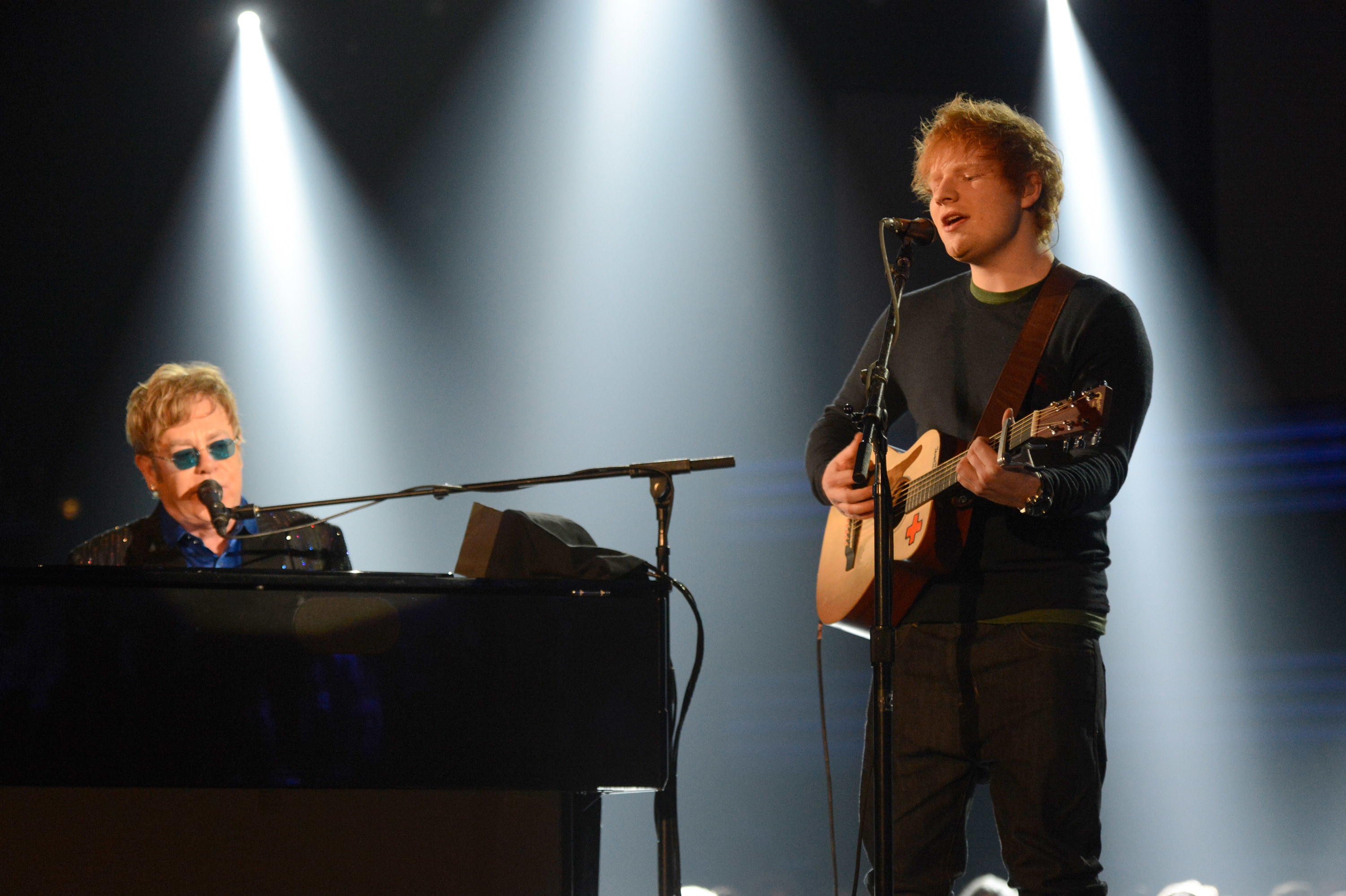 "Oh my god, the horror that went through my body when it was flying through the air," he recalled. I bet!