Cauliflower "Potato" Salad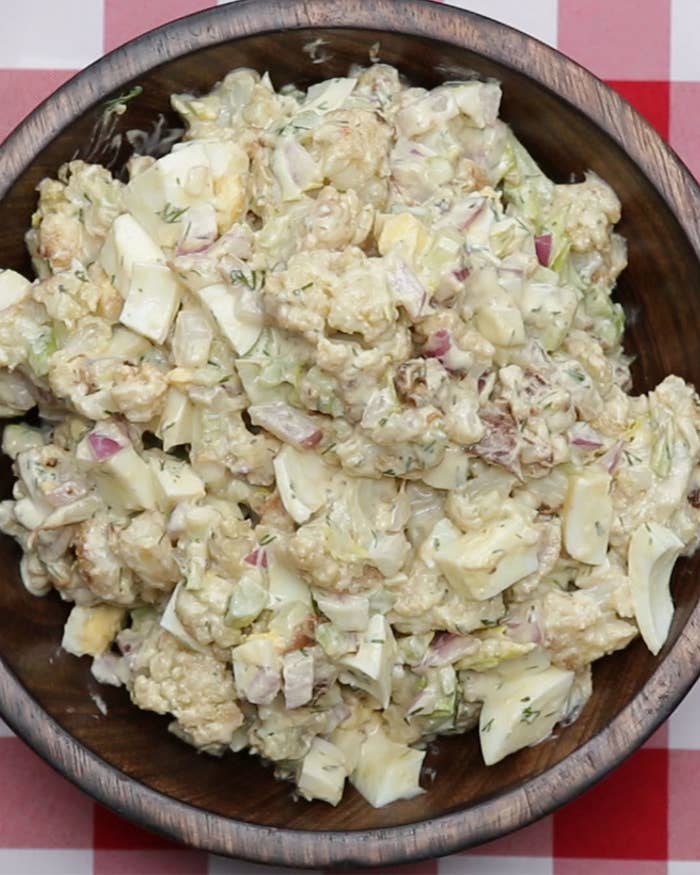 INGREDIENTS
1 head cauliflower
Salt and pepper to taste 2 tablespoons olive oil
Dressing
1⁄2 cup Greek yogurt
1 tablespoon dijon mustard 1 tablespoon honey
2 tablespoons dill, chopped 1 tablespoon olive oil
1 garlic clove, crushed Juice of 1⁄2 lemon
1⁄2 red onion, diced
3 stalks celery, diced
3 hard­boiled eggs, chopped
PREPARATION
1. Preheat oven to 400 ̊F/200 ̊C.
2. Slice cauliflower into small florets.
3. Place cauliflower onto baking sheet and season with salt, pepper, and olive oil. Bake in
preheated oven for 25 minutes or until lightly browned and a bit crispy.
4. In a large bowl, combine all dressing ingredients. Set aside.
5. Once cauliflower is cooked, set aside and let cool slightly before adding to the yogurt
dressing.
6. Garnish with more freshly chopped dill before serving.
7. Enjoy!