The Nets lost to the Knicks tonight 100-86, but it didn't even feel that close — the Knicks just killed the Nets across the board, taking a 2-1 lead in the season series. If you want a quick representation of how the game felt for the Nets, look no further than these two GIFs.
First, we have star center Brook Lopez airballing a barely contested hook shot from the paint.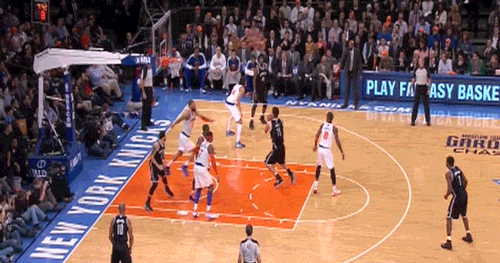 Second, we have small forward Gerald Wallace, one of the Nets' most tenacious and well-rounded players, spinning into the paint and... airballing a one-handed put.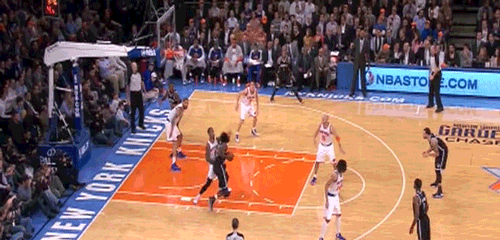 Things got so rough that the MSG crowd taunted the Nets with their own signature cheer. You can hear it below: "Brooooklyn, Broooooklyn."
buzzfeed.com
After starting the season 14-7, the NBA's newest franchise is 2-8 in the month of December. And of course, the voices are beginning to call out on Twitter to fire Nets coach Avery Johnson, including this guy, who, uh, started a change.org petition (???) to make it happen. (This is the type of thing that change.org was created for, right?)
The Nets and Knicks play again January 21. Until then, Brooklyn can think about these airballs.