No-hitters and perfect games are the baseball equivalent of mythical creatures — they only appear once in a while, they're hard to capture, and they make people CRAZY. One well-known rule is that you don't talk to a teammate who's got a no-no going, and many fans and announcers consider it part of their duty as well never to explicitly mention that one is happening. Wednesday, Rangers pitcher Alexi Ogando was chasing his own no-hitter when the local Fox affiliate did its best to support him.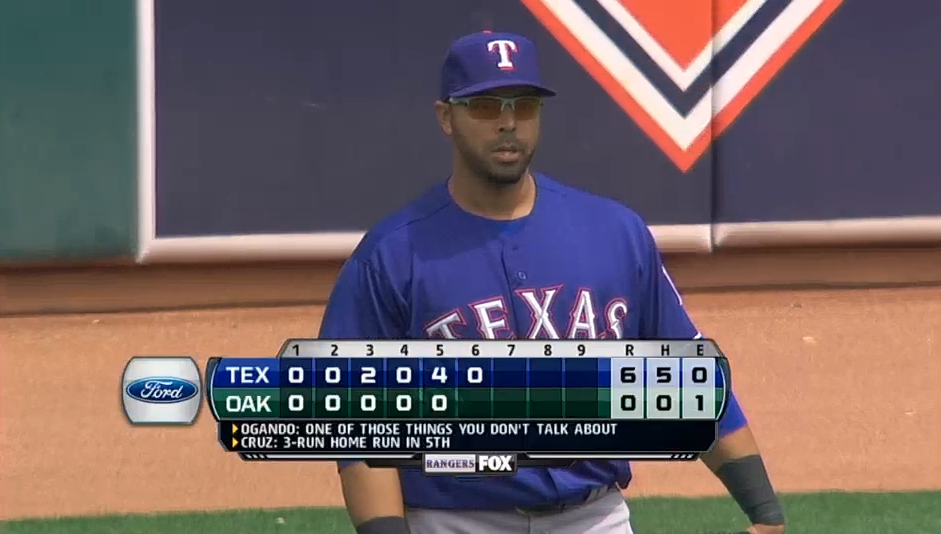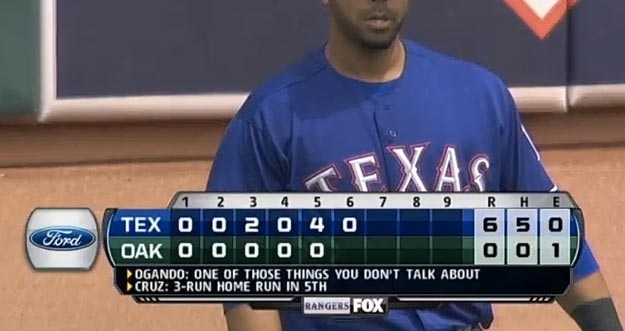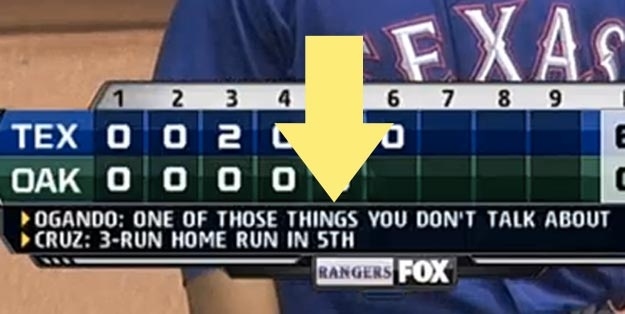 Nice. Unfortunately, Ogando gave up a hit soon after and was taken out one batter into the 7th. I guess this DID count as talking about it.
Looks like there are no comments yet.
Be the first to comment!