Snubbed NBA Player Uses Mind-Melting Crossovers To Prove His Value As A Human
Jamal Crawford lost out to J.R. Smith yesterday in the Sixth Man of the Year award voting. His response? EVOLVE.
Clippers dynamo Jamal Crawford had a great season, but not quite great enough to top Knicks swingman J.R. Smith for the Sixth Man of the Year award. Naturally, Crawford felt unappreciated.
That podium game? Last night's Clips win over Memphis, putting them ahead two games to nil in the series. Crawford went for 15, but the main attraction was a series of dazzling crossovers in the 2nd quarter.
On these first two, Crawford buries hapless reserve Jerryd Bayless, who, despite being a member of one of the league's best defenses, might as well be wearing roller skates.
On the third, he draws Grizzlies starting point guard Mike Conley and similarly eviscerates him with a behind-the-back crossover that happens at speeds untraceable by radar.
That's the only thing you can do after being disrespected by the committee — EVOLVE.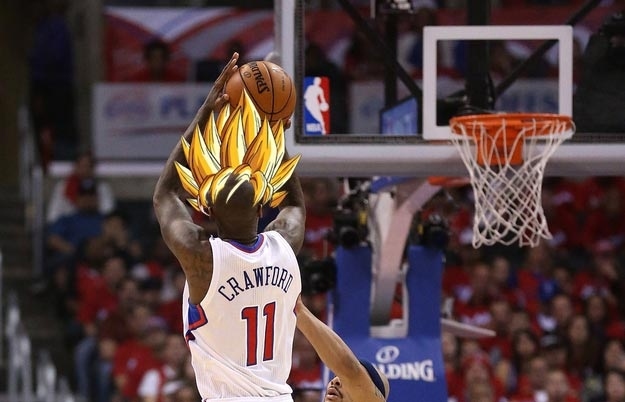 Now just watch J.R. take 50 shots tonight.