DON'T Forget That Joe Flacco's Middle Name Is Still "Mediocre"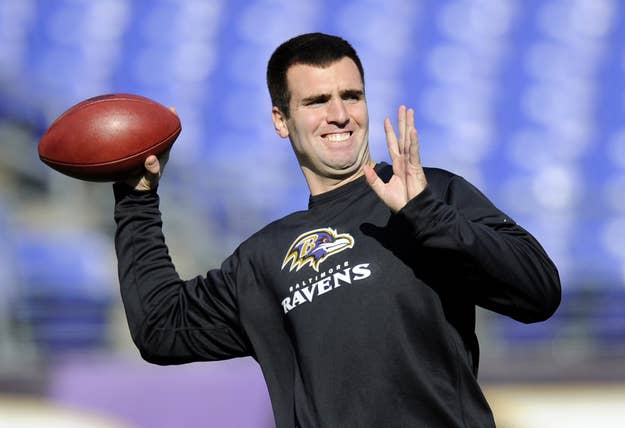 I know, I know: Joe Flacco had 29 points last week, the most in the league. I don't care. Flacco still overthrows open receivers, breaks down at crucial moments, and generally fails to compete the types of passes that guys like Matt Ryan and Aaron Rodgers make regularly. Now, does he suck like Mark Sanchez and Matt Cassel suck? No. But in the four weeks before last, Flacco scored 6, 13, 5, and 12 points. And his successful games before that came against two of the league's worst passing defenses, the Patriots and the Browns, as did his more recent high-scoring outing at the expense of the Raiders. Expect Flacco to flatline this week vs. Pittsburgh, unless the sheer horribleness of the Steelers' Byron Leftwich–helmed offense means that the Ravens have the ball for 45 minutes.
DO Get On The Matt Stafford Train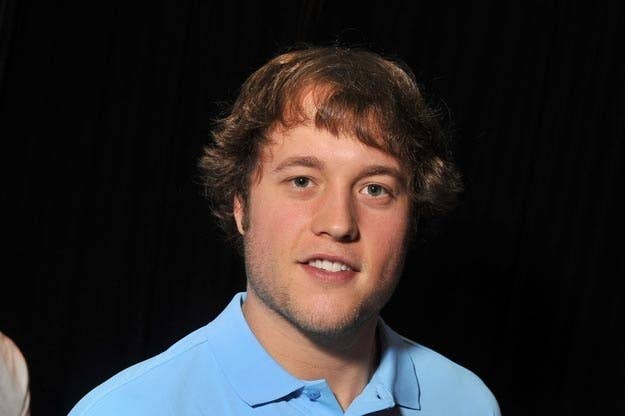 Hi, Matt Stafford. We forgive you for that slow start this season. After three TDs in two of your last three games, we're back on the Stafford train, where everyone's equipped with a red Solo cup and a popped collar. Stafford had both of those high-scoring games against solid defenses (Seattle and Minnesota), and this week he takes his show on the road to Green Bay, which has been getting picked on through the air lately. If you started Joe Flacco over him, I will personally come to your house and laugh at you and throw Cheetos at your face. Ha ha, you're a Cheetoface!
DO Pick Up Chris Ivory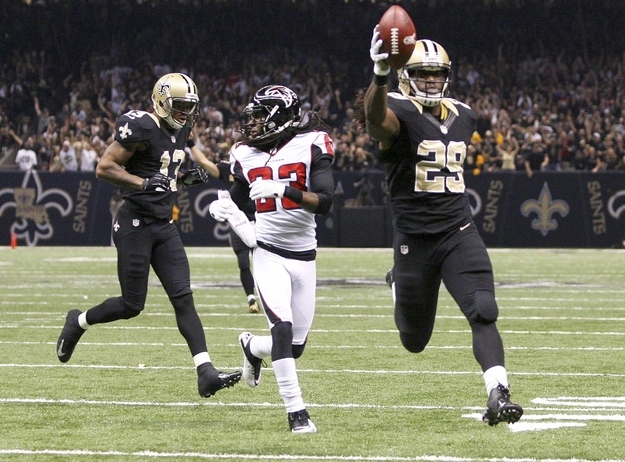 At this point in most leagues, there are very few potentially effective running backs to be had — it's been a long season, and by now, most running rotations are well established. Here is that rare exception: Chris Ivory is only owned in 11% of ESPN leagues, and yet he's coming off two straight weeks with a touchdown. Even though he only had seven carries last week, Ivory produced more than 10 yards per, plus a score. There's just very little evidence that Ivory shouldn't be getting the ball more often, particularly with Darren Sproles battling injuries — and considering that, it's time to put the dude in.
DON'T Start Danny Woodhead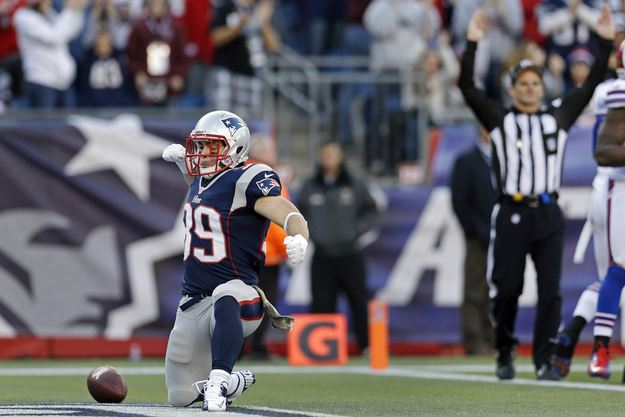 Oh, wow, Danny Woodhead scored 17 points last week against the Bills. That's not something you see often. That was the first time all season that Woodhead topped 10 points fantasy-wise, and it was against the league-worst Bills rushing D. It would be a surprise if Woodhead even comes close to 10 this week even against the Colts' similarly weak D, and it's downhill from there.
DON'T Sell Your Soul For A Defense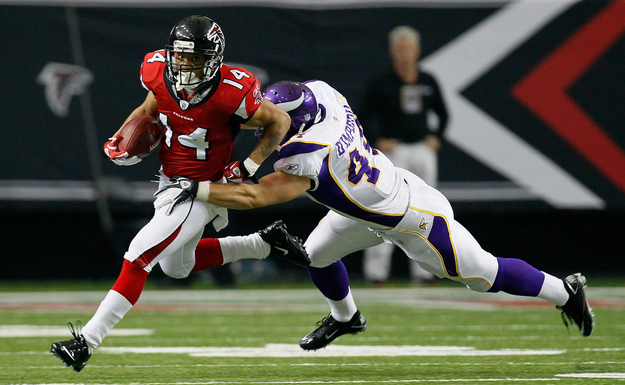 The places where bye weeks really kill you are with positions like your D/ST, which you might not have a backup rostered for. If you find that you're short a defense and in a league where there aren't any respectable squads available on the waiver wire, you might be tempted to ship out a solid skill-position player to secure a D. Don't do this. Make do with one of the available teams, or just don't start a D. The thing about defenses is that, aside from a handful of squads, they're incredibly variable: You could end up grabbing one at great expense to yourself and then having it drop the ball completely, or even score negative points. Because that's the other thing — defenses are the only position that regularly put up negative performances, and you'll be kicking yourself if you lose a valuable piece for the equivalent of a kick in the crotch. That's also something to consider when grabbing a piece off waivers — don't start the Saints just because. They might be worse than not starting anyone.
DO Remember To Slot In A Kicker, Though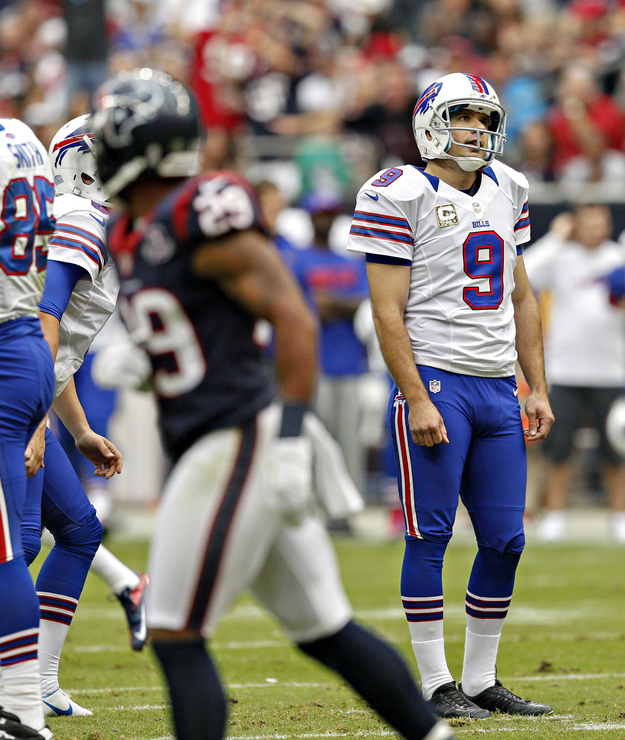 Anyone works, really — just go based on how many points he's scored so far. Kickers are a brutal thing to predict in fantasy, so don't go wild over it. Consider it fantasy fate.
DO Go Ahead And Risk That Blockbuster Trade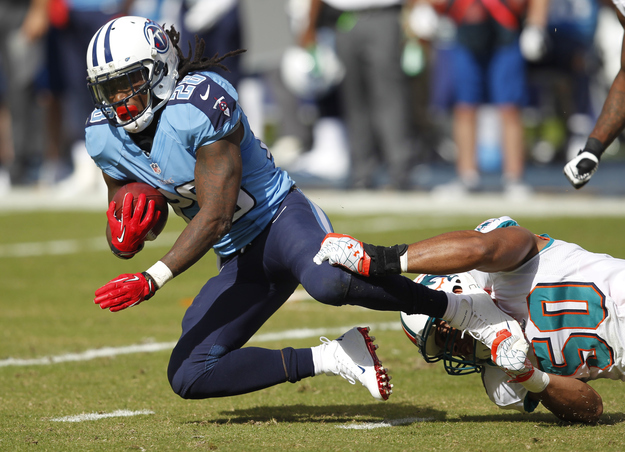 Now's the time. Maybe you're convinced that Calvin Johnson's touchdown drought isn't a coincidence, or that, with Jake Locker back, Chris Johnson's doomed to revert back to his early season form. Or that Cam Newton will spark a late-season run, or Doug Martin/Trent Richardson's about to hit the rookie wall — you get the point. What I mean is, many leagues have trade deadlines coming up, and many others are almost done with their regular season. If you're currently outside of the play-offs looking in, and you don't feel like you've got a shot with the team you have now, it's worth blowing things up. Worst comes to worst, you lose, which was going to happen anyway. Best-case scenario, you spark a run and look like a genius and then everyone's like, man, I want to BE you.
DON'T Ignore Matchups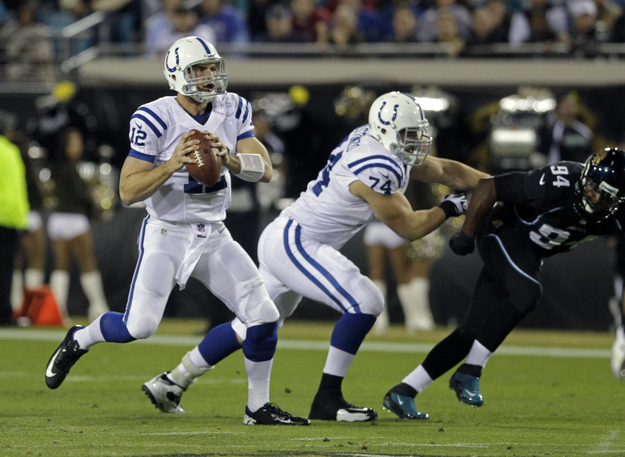 Look, we're deep into the season, and we've got a sample size of some significance to work with now. If a team has been consistently giving up 300-yard days to passers, there's reason to expect they'll continue to do it. For example: Andrew Luck faces the New England Patriots this week. The Patriots passing D makes sieves look like air locks. (Sieve–air lock metaphor: CHECK.) And Luck has been electric, firmly establishing himself in the top echelon of quarterbacks. He will light up the Pats this week, and if you keep him on your bench in favor of, like, Carson Palmer, just because Palmer's the established guy, you dug your own grave.
DO HAVE FUN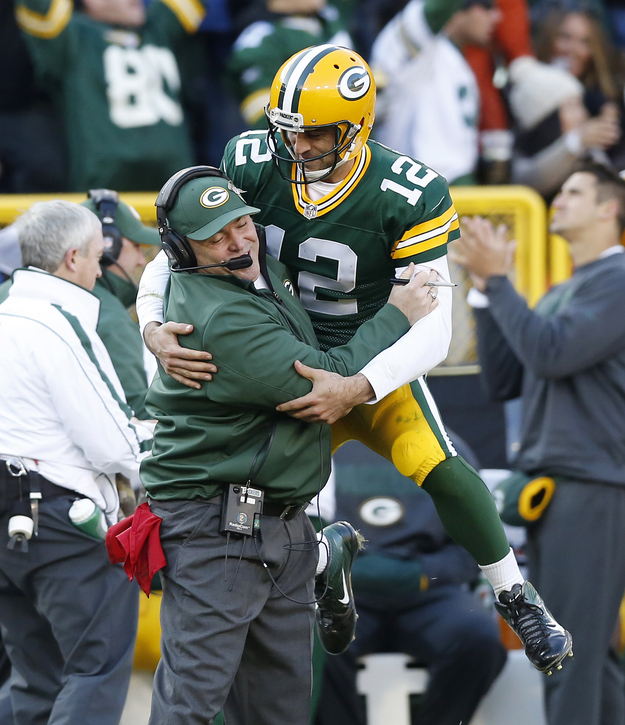 Remember: It's just a game! (Unless you have thousands of dollars riding on it. Then it's not just a game.) But still, don't let fantasy football drive you insane — because it can.