Say, "hi" to David Akers, the 49ers' field-goal kicker.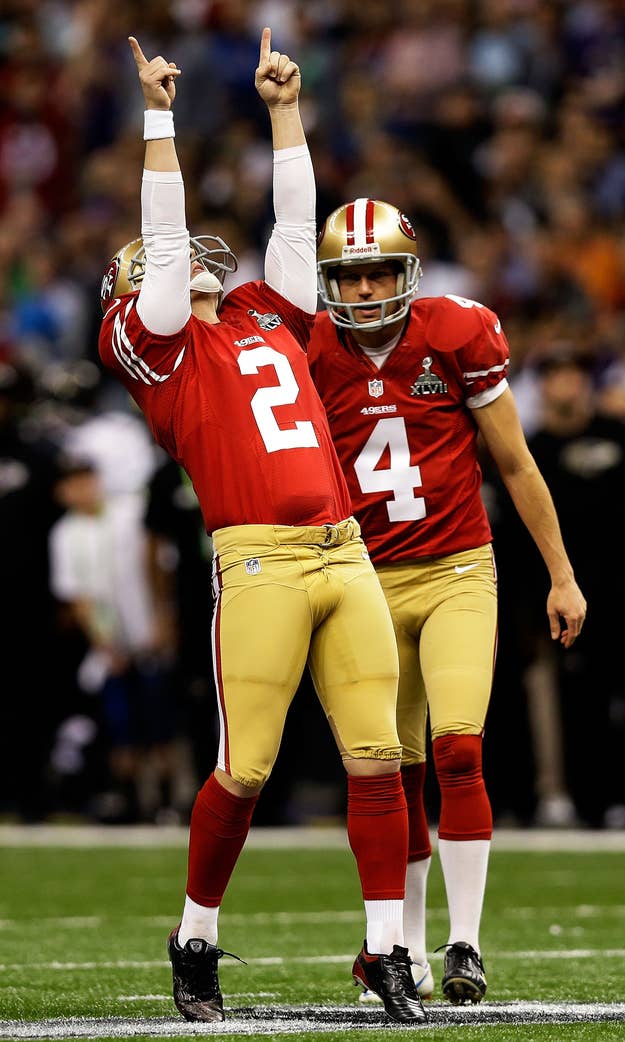 During the Super Bowl, David Akers missed a short field goal, but he got another chance because of a running into the kicker penalty. He hit the second chance.
You can see the play that led to that penalty below. Look closely. No, closer. Even closer. Does Akers actually get hit? Or... did he DIVE?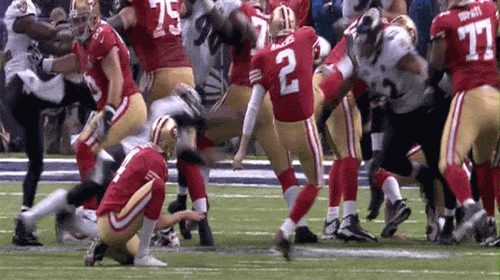 Akers definitely made out like he did, grimacing as he returned to the field for the kickoff. Either way, the 49ers got three points.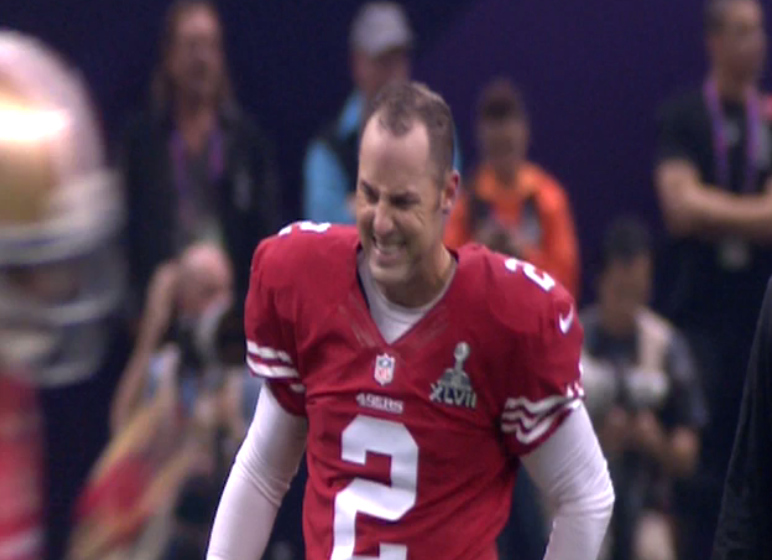 But Akers didn't get what he really deserved...