A Player Who Almost Died Six Months Ago Is Going To The NFL
Not all NFL Draft stories are created equal.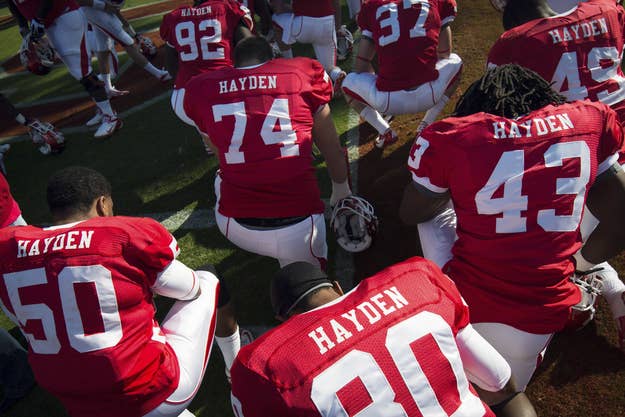 In the first round of the 2013 NFL Draft, the Oakland Raiders selected D.J. Hayden, a cornerback out of the University of Houston, with the 12th overall pick. Executives say they would've picked him 3rd overall if they had remained at their original draft spot, but they traded down because they knew their guy would still be around.
Now, it's remarkable any time you get picked in the first round of a professional sports league's draft. It's even more remarkable if six months before the night of that draft, you almost died.
At a team practice on November 6, Hayden took one of his teammate's knees to the chest during routine drills.
Here's how he described what happened next during his Pro Day:
"When I was breathing, I just wasn't breathing right. [The doctor] took me inside. He was asking me these questions and I was getting real cold.
I'm looking around and I'm getting real sleepy. My left eye goes pitch black. I can't see out of it. I can see a little bit out of my left eye. I'm praying, 'Lord, help me get out of this one.'
They rushed me to the hospital and did a scan on my stomach and my chest. They saw a lot of blood in my abdomen. They thought it was my liver or my spleen.
The doctor said he was going to have to cut me open. I said, 'Okay, just don't mess my abs up.' So they cut through my sternum and saw the [inferior vena cava], the main vein to your heart, was torn. He put some sutures, in stitched it back together, closed me back up, and here I am today."
(quote via Yahoo's Shutdown Corner)
So, emergency heart surgery. That's bad. But how bad really was it?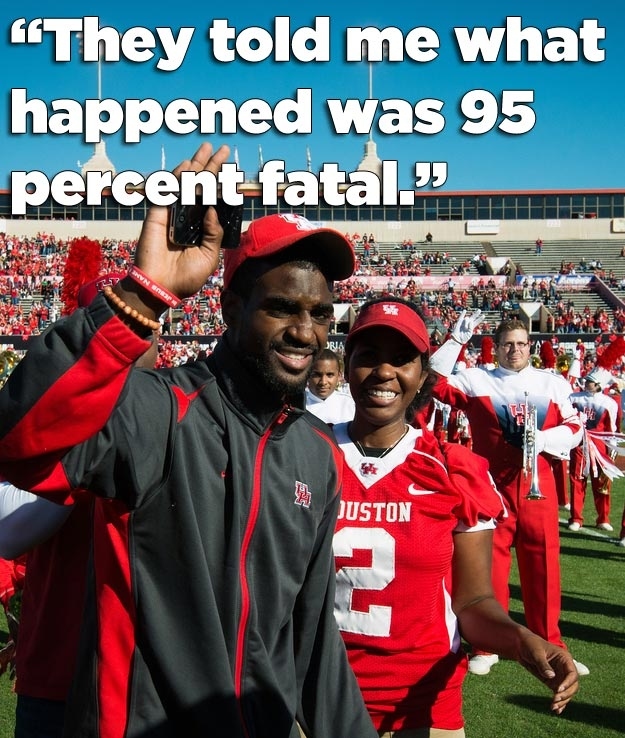 19 out of 20 people die from that injury, which is mostly sustained during traffic incidents. You think it can't get any worse, and then you hear this:
"If primary surgeon Dr. Ron Albarado hadn't happened to be at Memorial Hermann Texas Trauma Institute at that moment, and wasn't able to perform the delicate task of repairing the tear in Hayden's inferior vena cava, the large vein that carries blood from the lower half of the body back to the heart, Hayden would probably be dead."
Here's how Houston trainer Mike O'Shea described the procedure that Albarado carried out: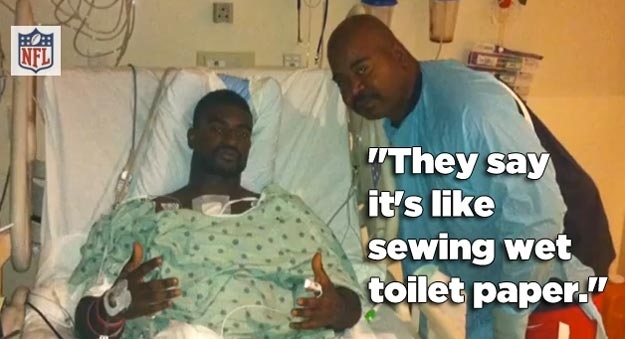 These two paramedics were two of the first responders to get Hayden to the hospital. He has them, and many others, to thank not only for his life but now his million-dollar NFL career.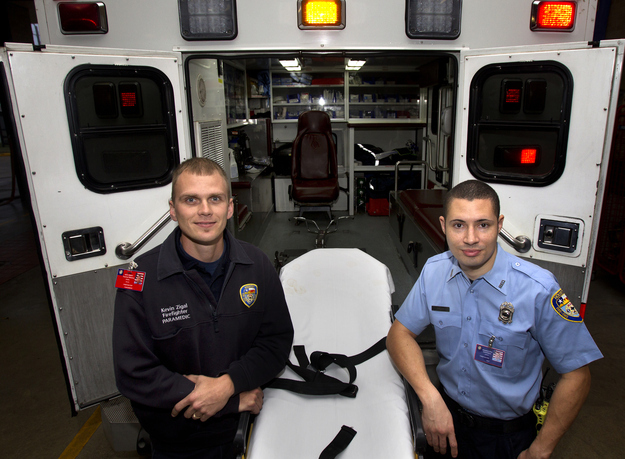 And now, Hayden still has the courage to go and put his body out there. He overcame literally a broken heart. It probably can't get any tougher from here.