1. The Library is like a puzzle comprised of pieces from 1927, 1954, 1970 and 1996.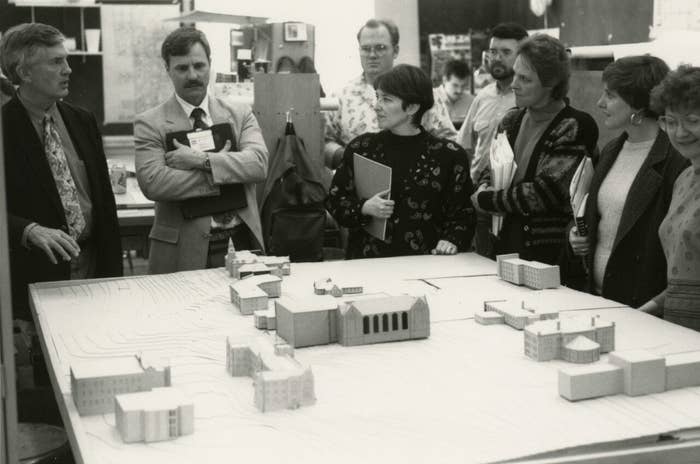 2. The Dawn of a New Age: In 1863, Bluemont Central College said "Hey fam, want these 2,700 books?" and the newly formed Kansas State Agricultural College (that's us) was like "Okay, rad. We might need these."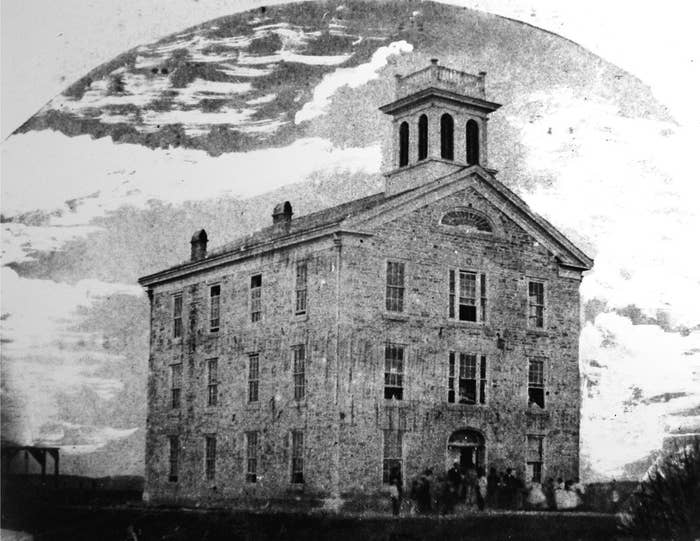 3. Everyone's awkward and changing at thirteen, and in 1877, K-State Libraries was no exception. Our puberty? We couldn't decide what to wear! We moved into the Farm Machinery Hall, then, after only two years, the books were moved to Anderson Hall.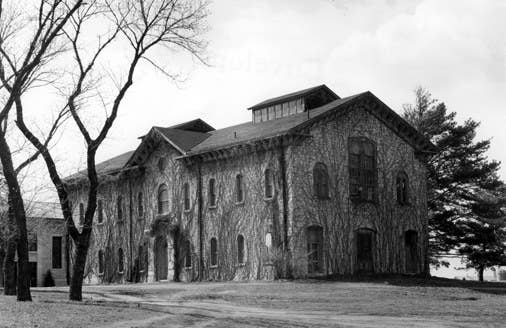 4. Our ankles stuck out of our pants in Anderson Hall as our collection surpassed 10,000 volumes. In 1893, Kansas lawmakers got together and said, "You know what? Here's sixty grand. Go build a library and a bunch of lab spaces in the same building, so people can read Milton while they set things on fire." And K-State was like, "Awesome. Sounds clutch."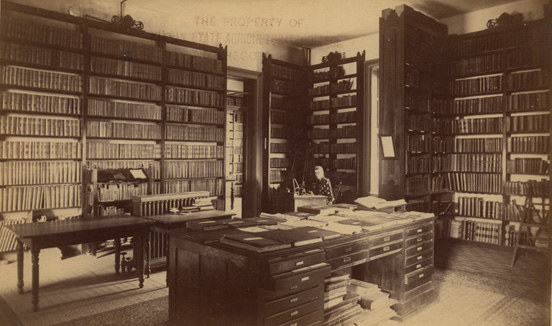 5. In 1894, the collection was moved to a building named "Library and Agricultural Sciences Hall" (later, it was retitled "Fairchild"), and the student body got right to work on mixing up chemicals, studying combustible reactions and paging through priceless documents within spitting distance of each other.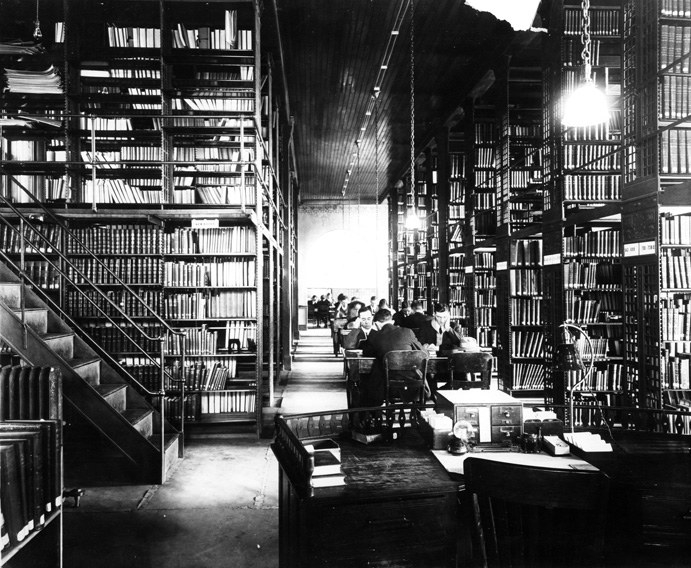 6. Flash forward over forty years (you can do that when you retrospectively time travel): We grew tired of not having a dedicated library building, and K-State's first library was dedicated in 1927 just a sneeze before the Great Depression made everyone sad for a really long time.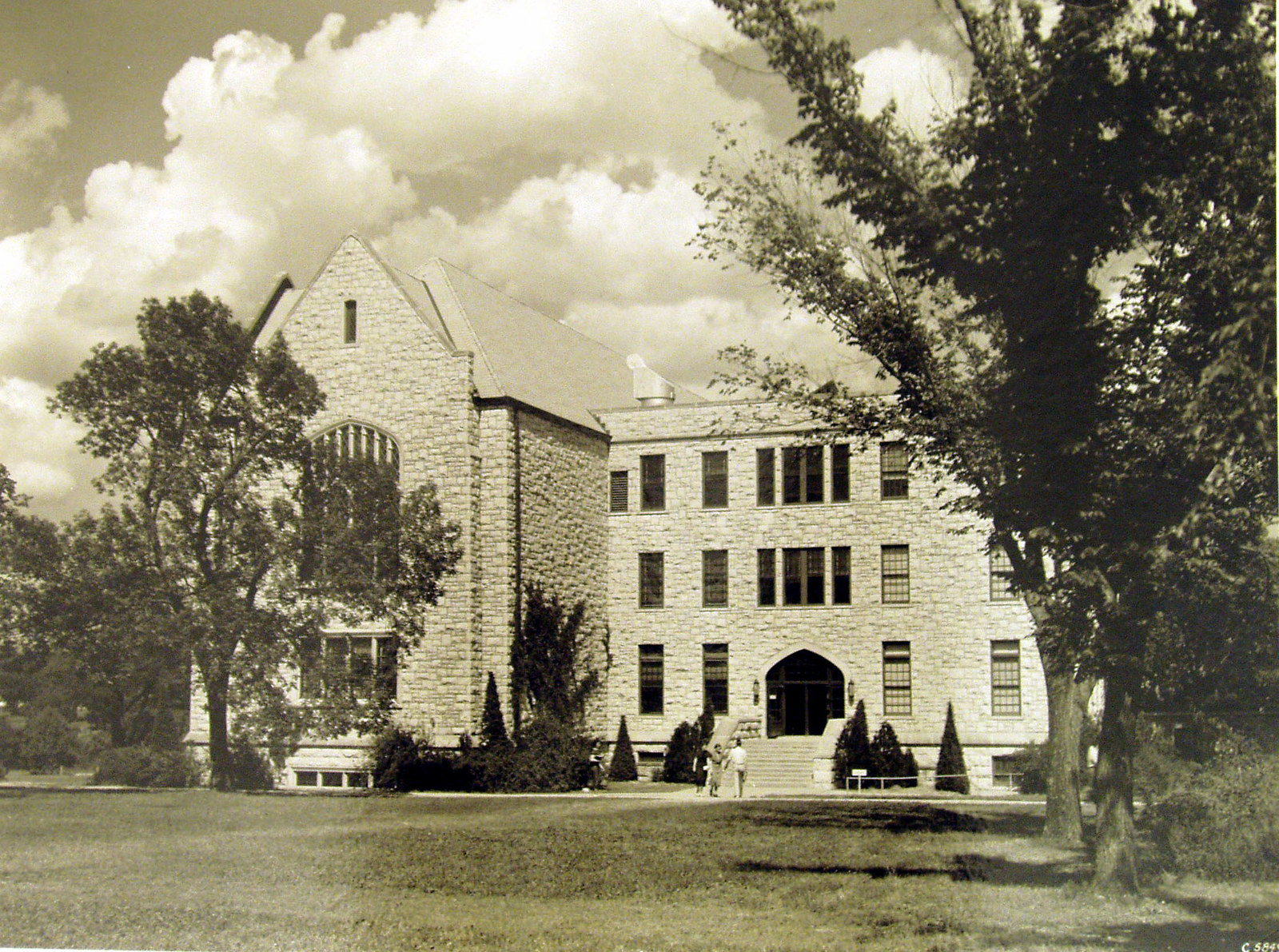 7. The original 1927 library building cost $270,000, but that was like, worth a lot more cows and horses back then.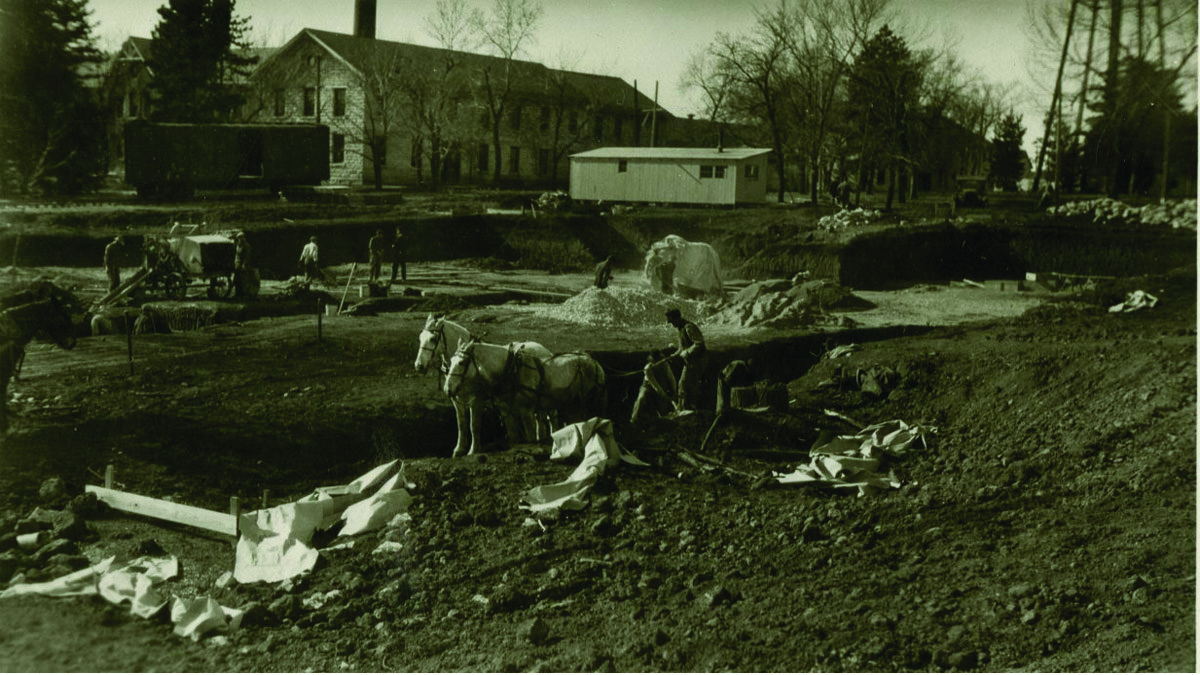 8. You know those murals in the Great Room? David Hicks Overmyer painted them in 1934, around the same time your great-grandparents started making eyes at each other.

9. Our flourishing rainbow of literacy and knowledge-power resulted in yet another space shortage. #typical. In 1954, we countered this affront to progress with a new addition on the south side of Farrell.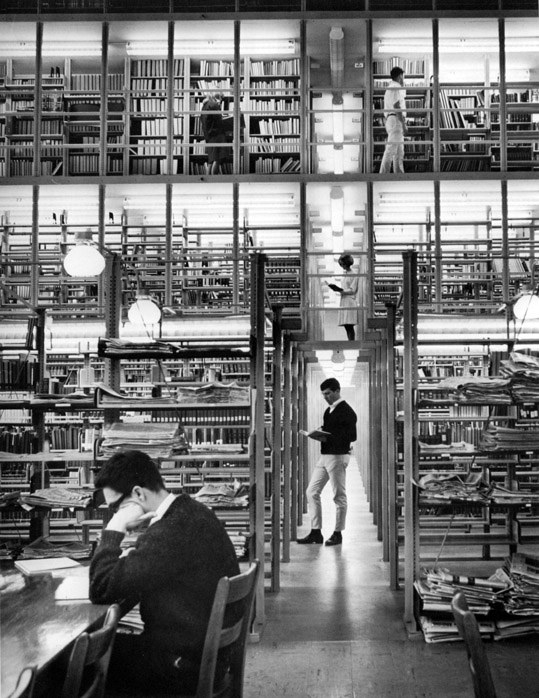 10. Farrell came with perks—like designated study cells. These tight-quartered 50's study carrels didn't provoke the 60's fight against the machine, but the lack of elbow room probably didn't help.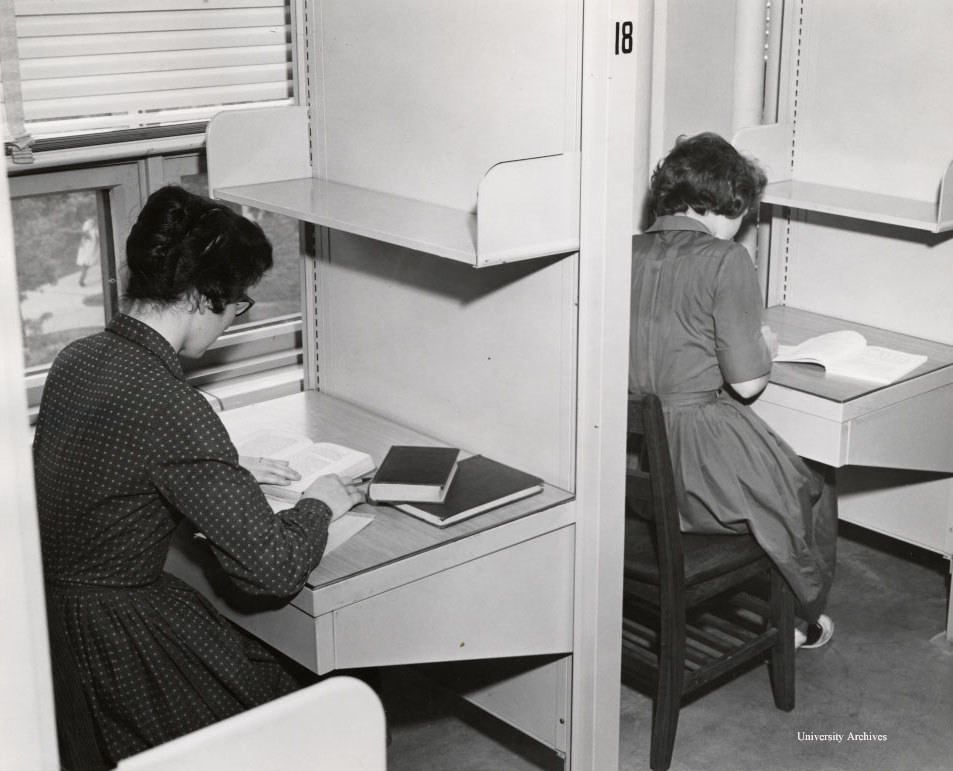 11. In 1970, We took a couple of hammers and some crazy glue to the east side of Farrell and added six floors of study space, offices, and book storage that made the building even more of a labyrinth.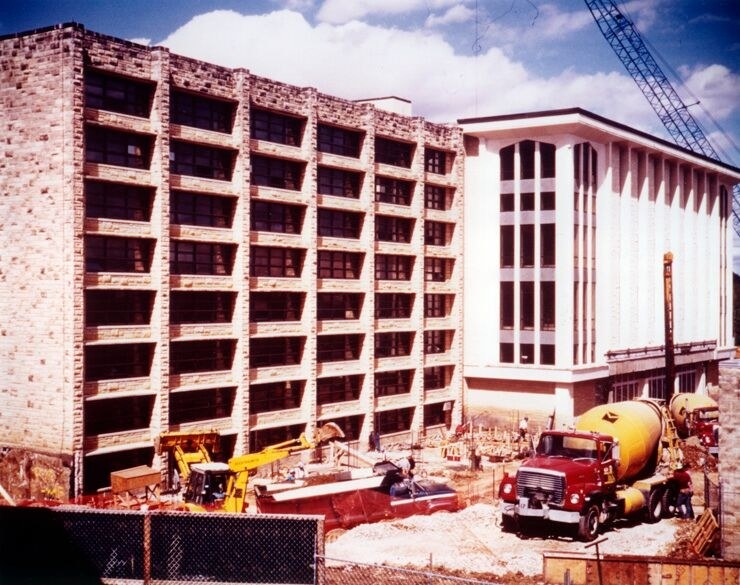 12. Everyone loves a water feature—until it takes up coveted space. The library used to have a fountain and patio area in the 1970's expansion, but it was demolished to make room for the Hale expansion. #TeamFountain #TeamHale #YouDecide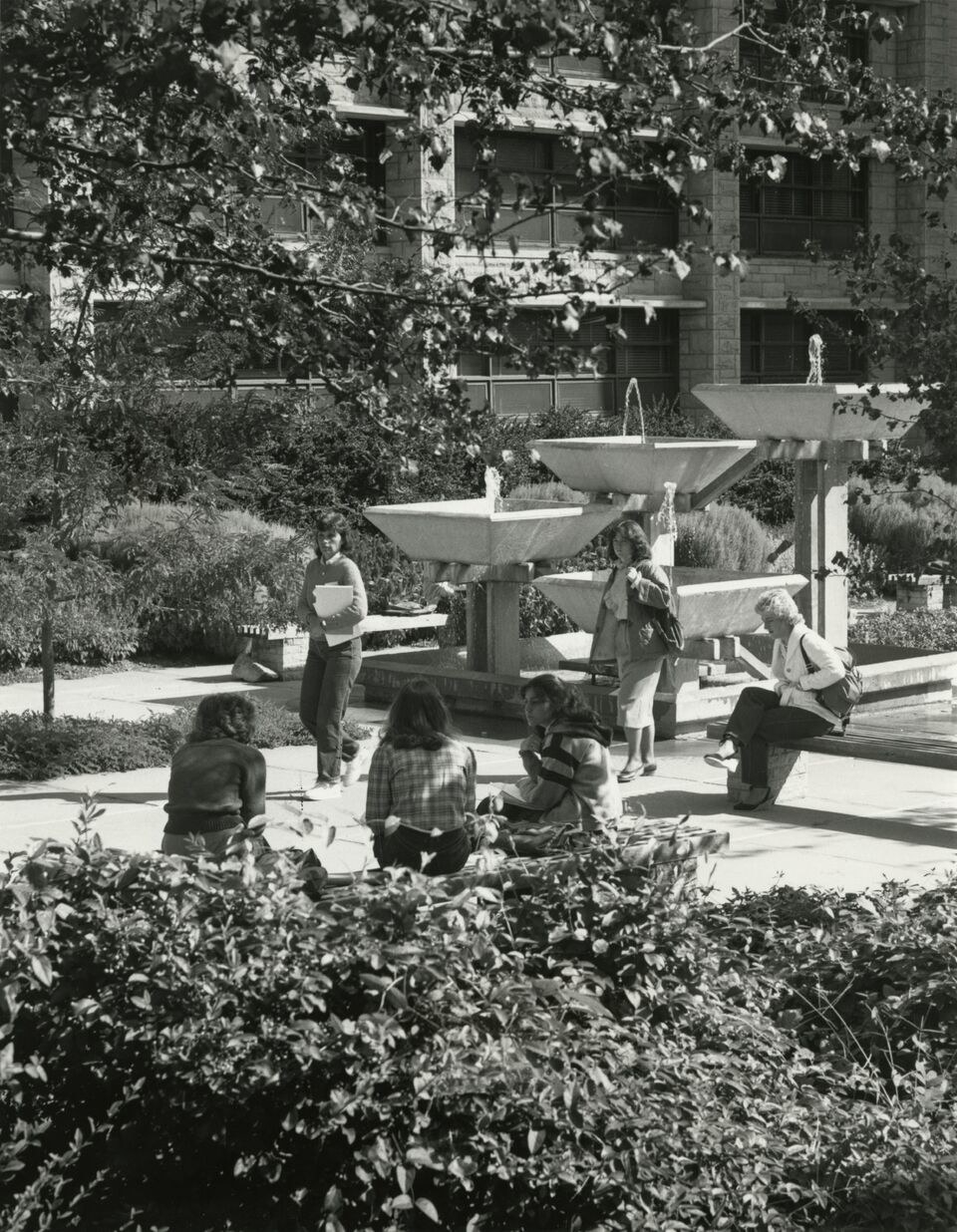 13. This Wildcat from 1984, along with a creepy disembodied hand, demonstrates some of the quirks inherent in the 1955 stacks addition.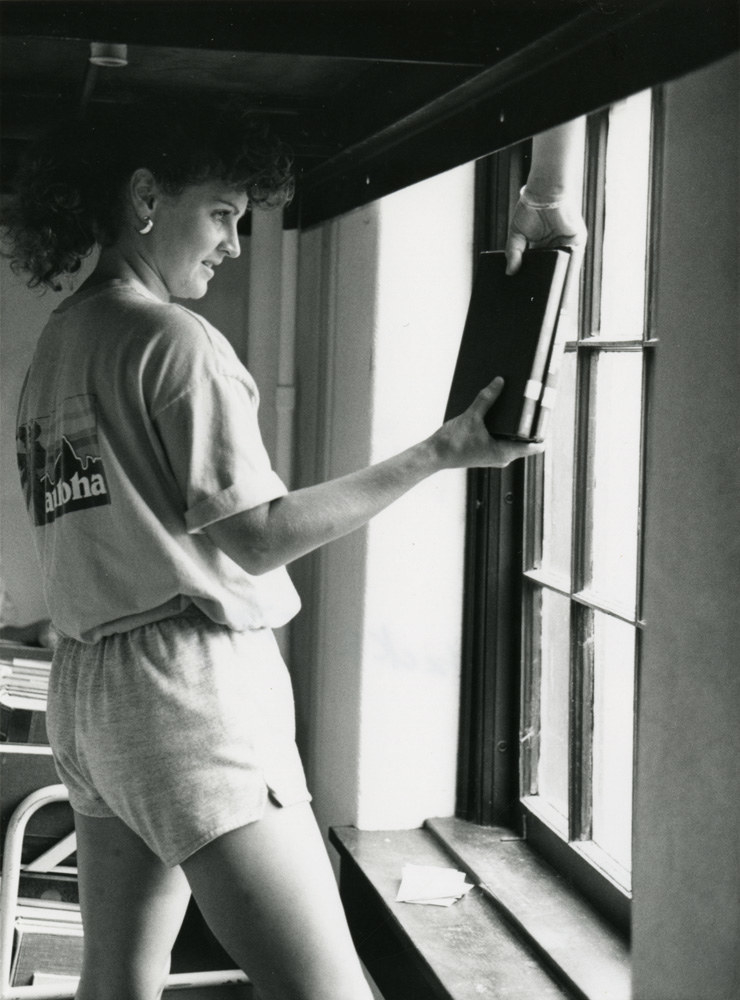 14. Book Nerds can change the world! On January 25, 1990, about 60 concerned students and library employees occupied Farrell in a 24-hour sit-in demonstration.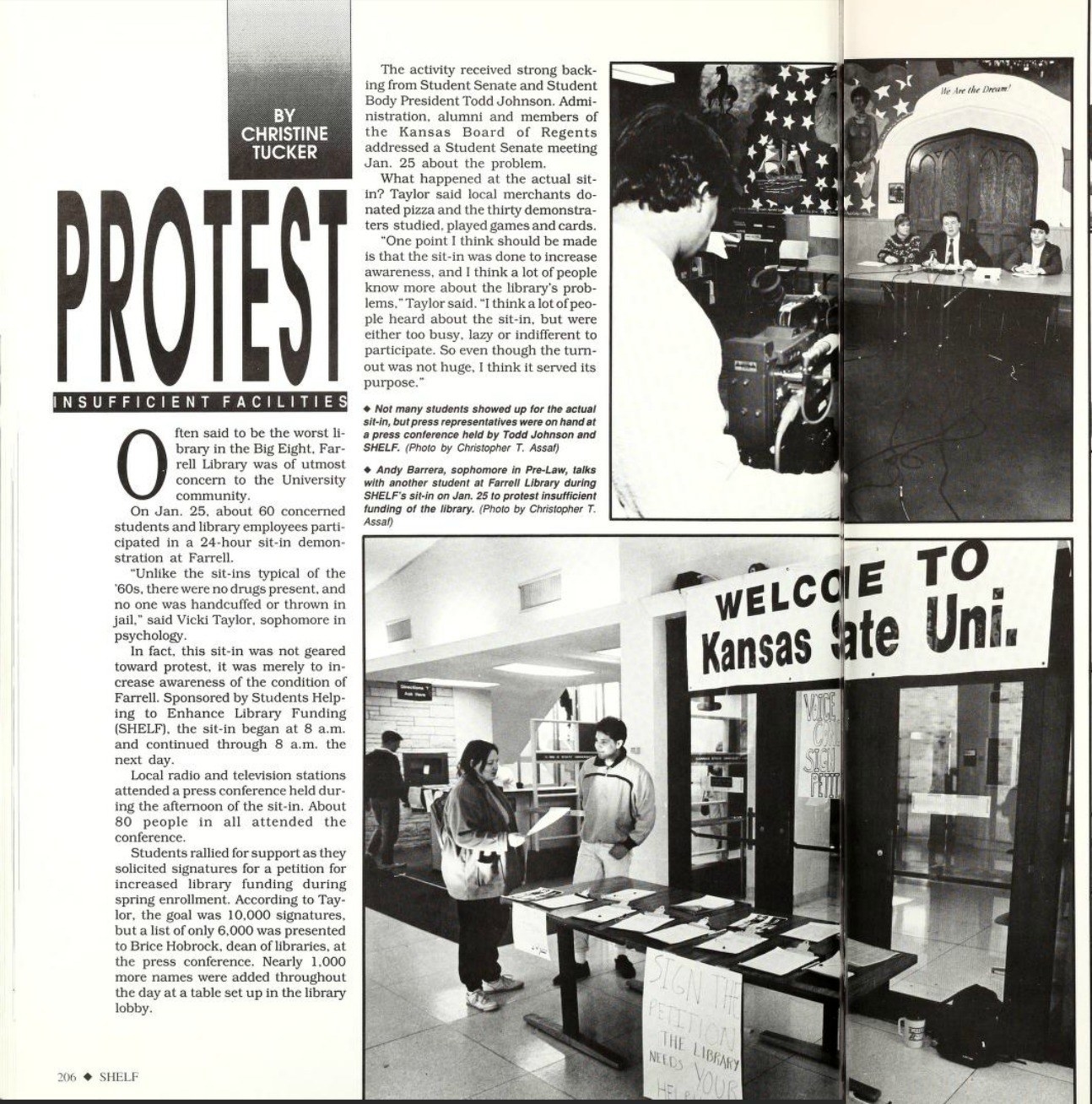 15. The 1991 SHELF Student Referendum raised $5 million through student fees. These protests sparked conversation and action and inspired the university and donors to "raise the roof" on Farrell and build a new addition.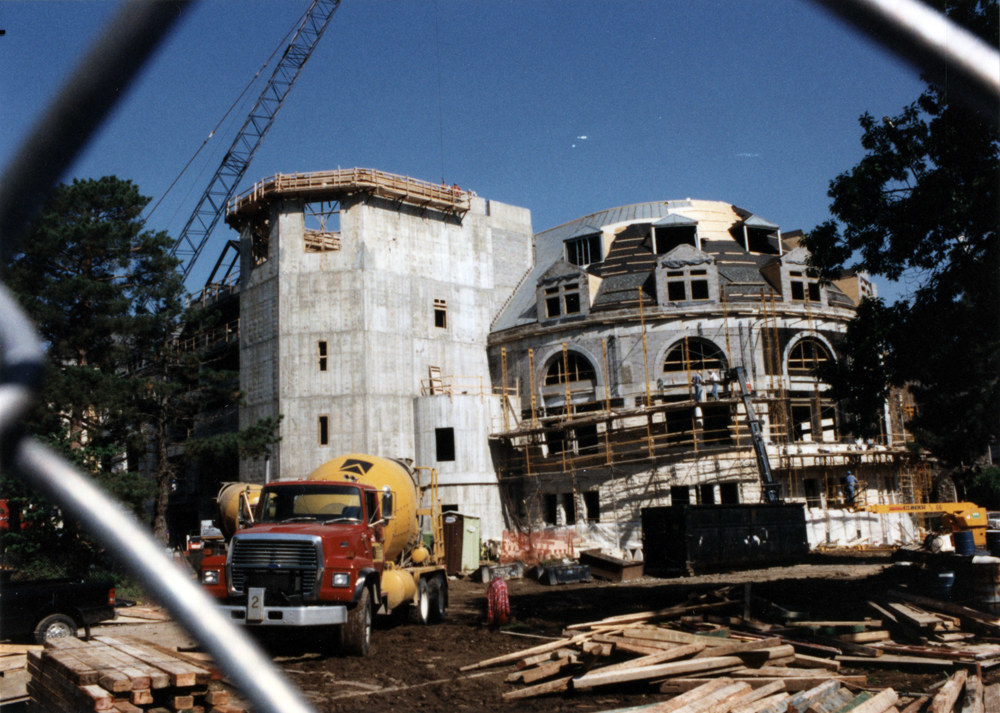 16. The Hale expansion carried a hefty pricetag of $30 million dollars. That's enough cash to buy each student at K-State two large Caramel Macchiatos a day—for a whole semester. (Not adjusting for inflation.)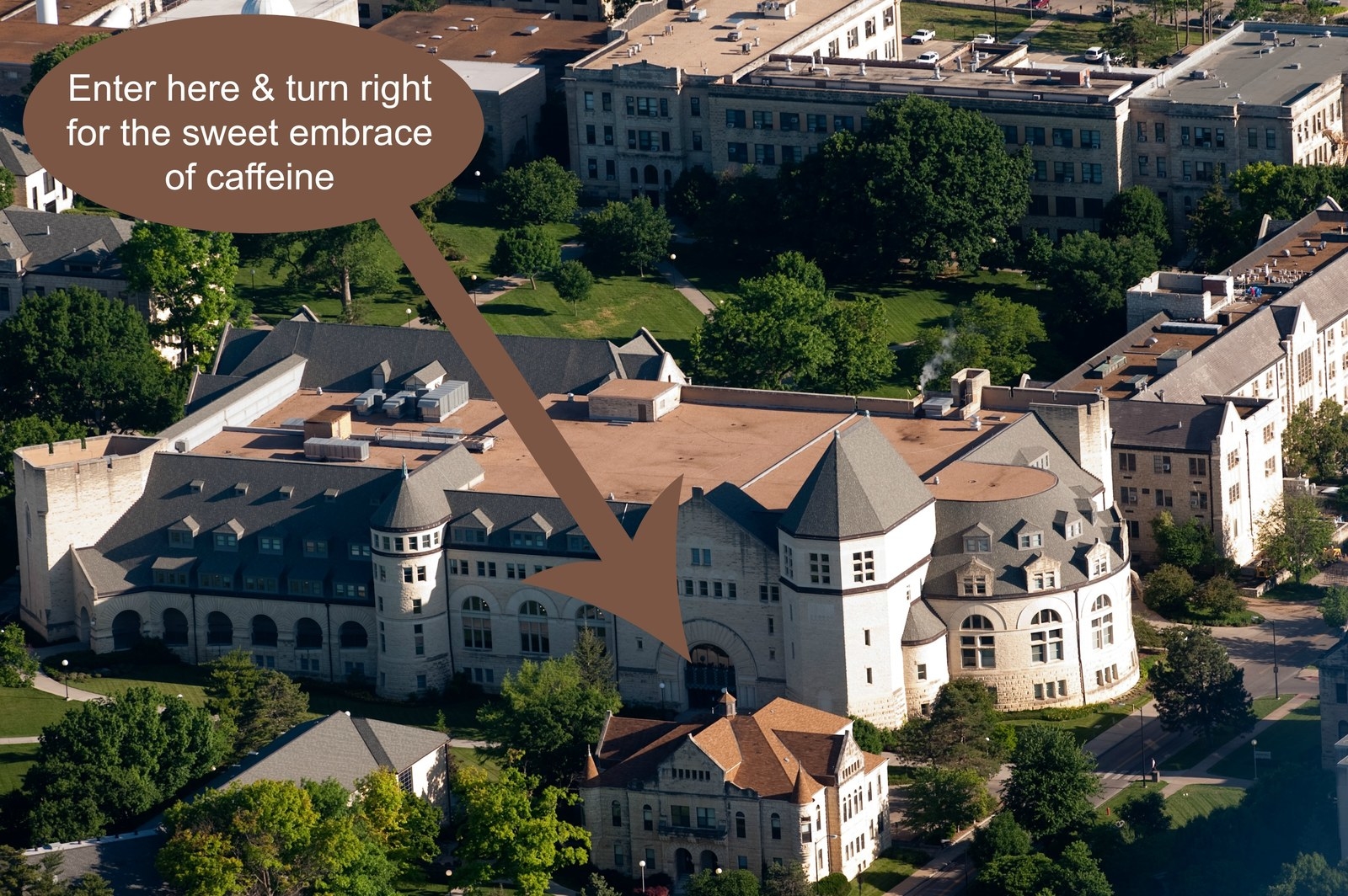 17. Fitting all of the library's puzzle pieces together was a tall order. Farrell's expansions looked like they belonged to different buildings. The goal? Wrap the library in a new skin, and make the inside more functional, and less like an endless maze of confusion. (It was like giving Frankenstein's monster a massive face lift, only much more successful than that venture would presumably be.)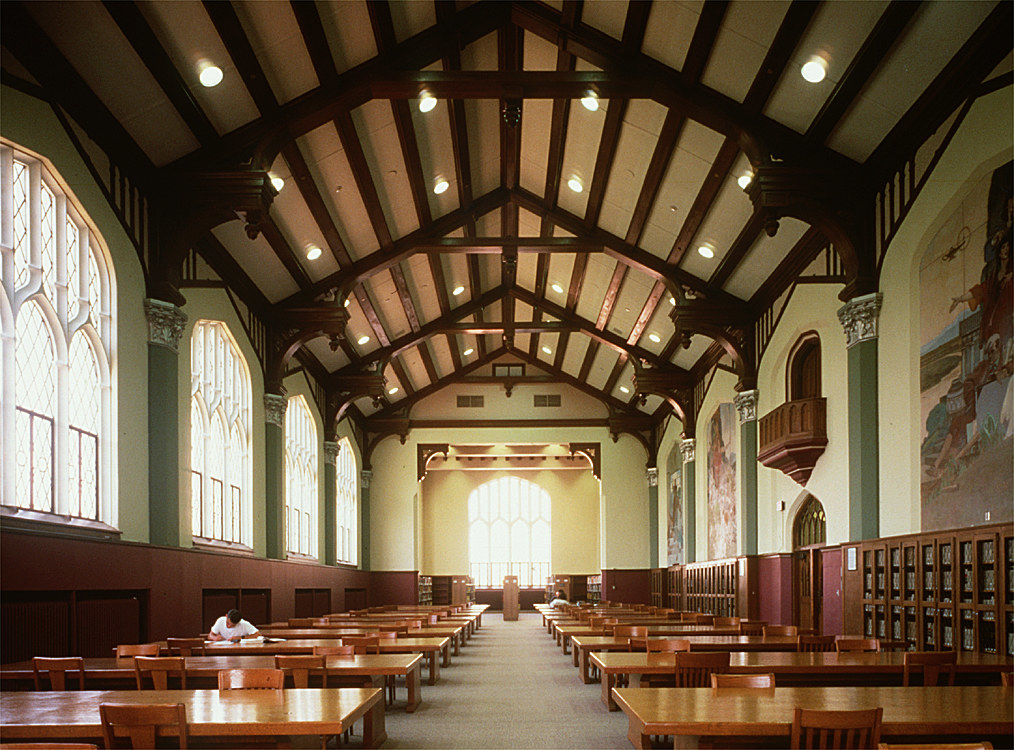 18. When designing the library's new face, architects included structural components from Willard, Putnam, Van Zile, Fairchild, Dickens, and Holten Halls. So, in a way, Hale's like the weird, little baby cousin of a bunch of the buildings on campus.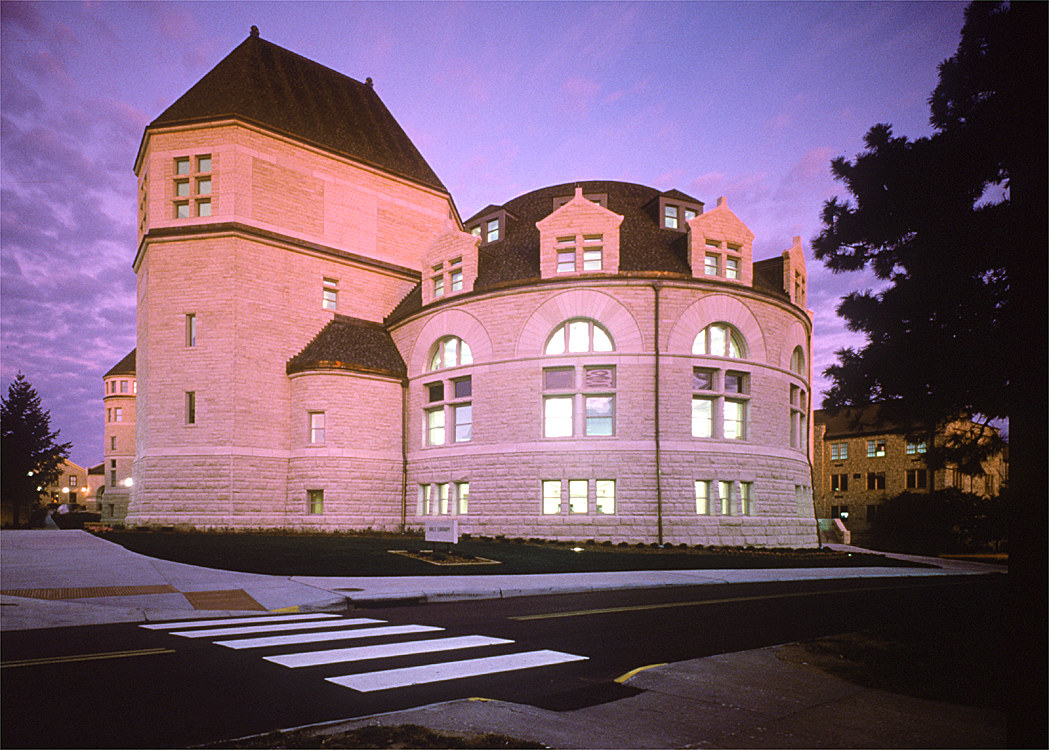 19. Joe and Joyce Hale donated $2 million dollars to the building of the new addition, snagging them naming rights and a lot of good vibes.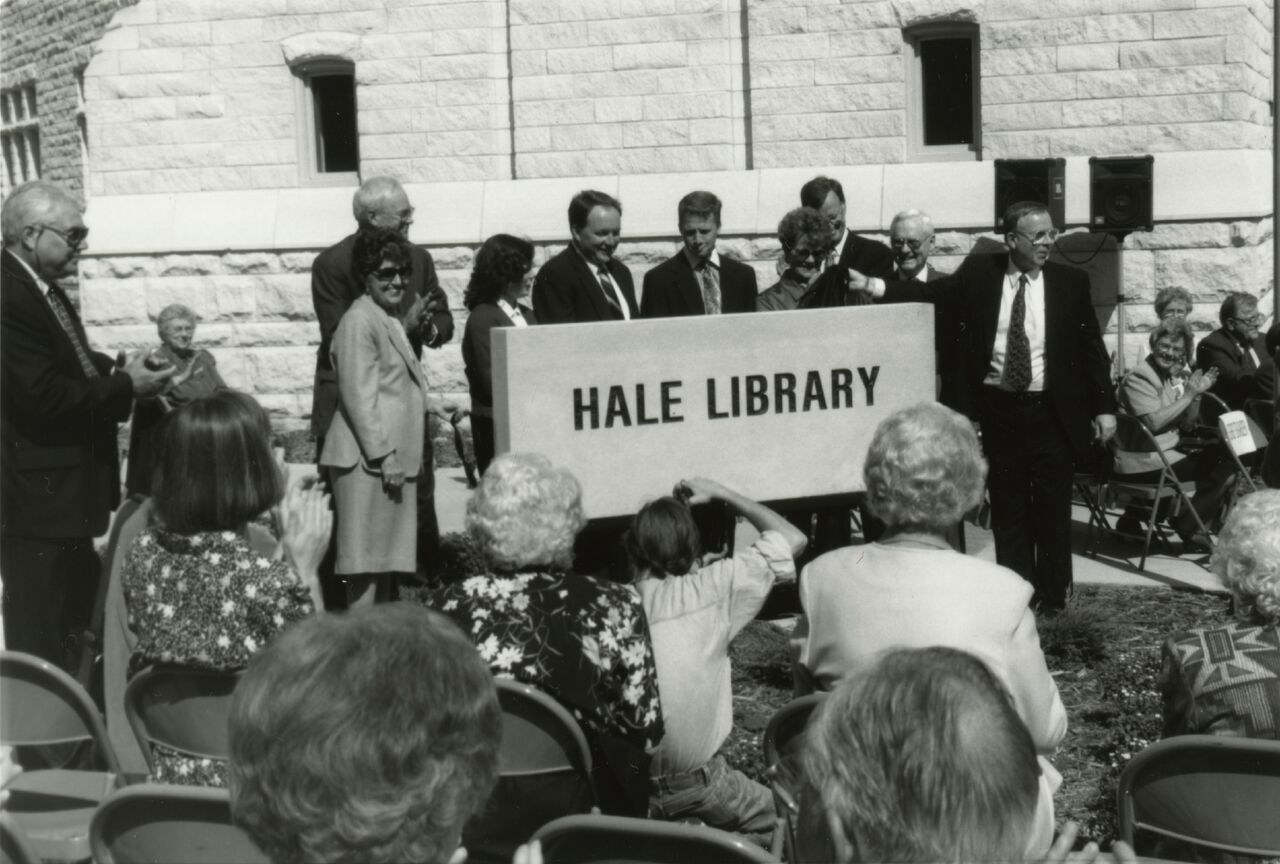 20. In 2004, after dedicating 21 years of his life to guiding K-State Libraries through numerous transformations, Dean Hobrock underwent a metamorphosis of his own—retirement. Luckily, Dean Lori Goetsch was ready and eager to adopt her new title. #LongLiveTheQueen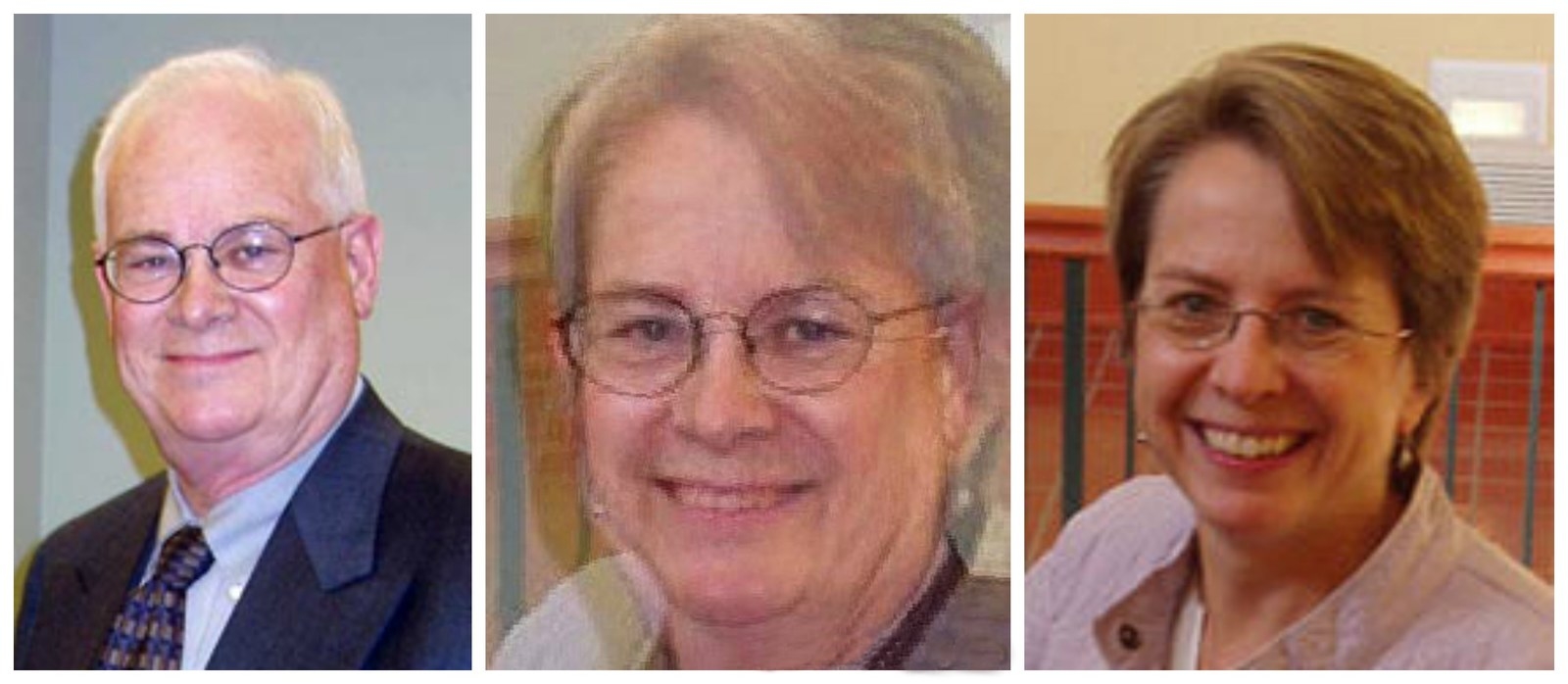 Now that we've covered the past, you may be wondering about the what's to come. Keep your eyes open, Wildcats. We're constantly making changes and adapting to the energetic pace of our patrons. The future of K-State libraries is bright.