1.
Cheesy Chipotle Adobe Chicken Quesadillas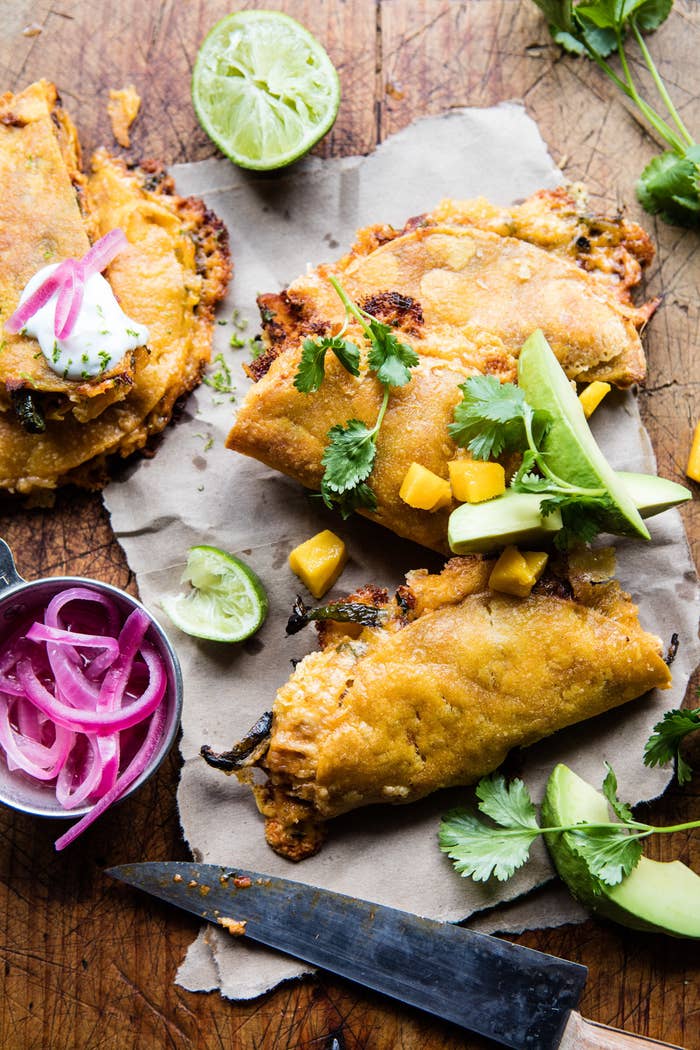 2.
Pineapple Chicken Stir-Fry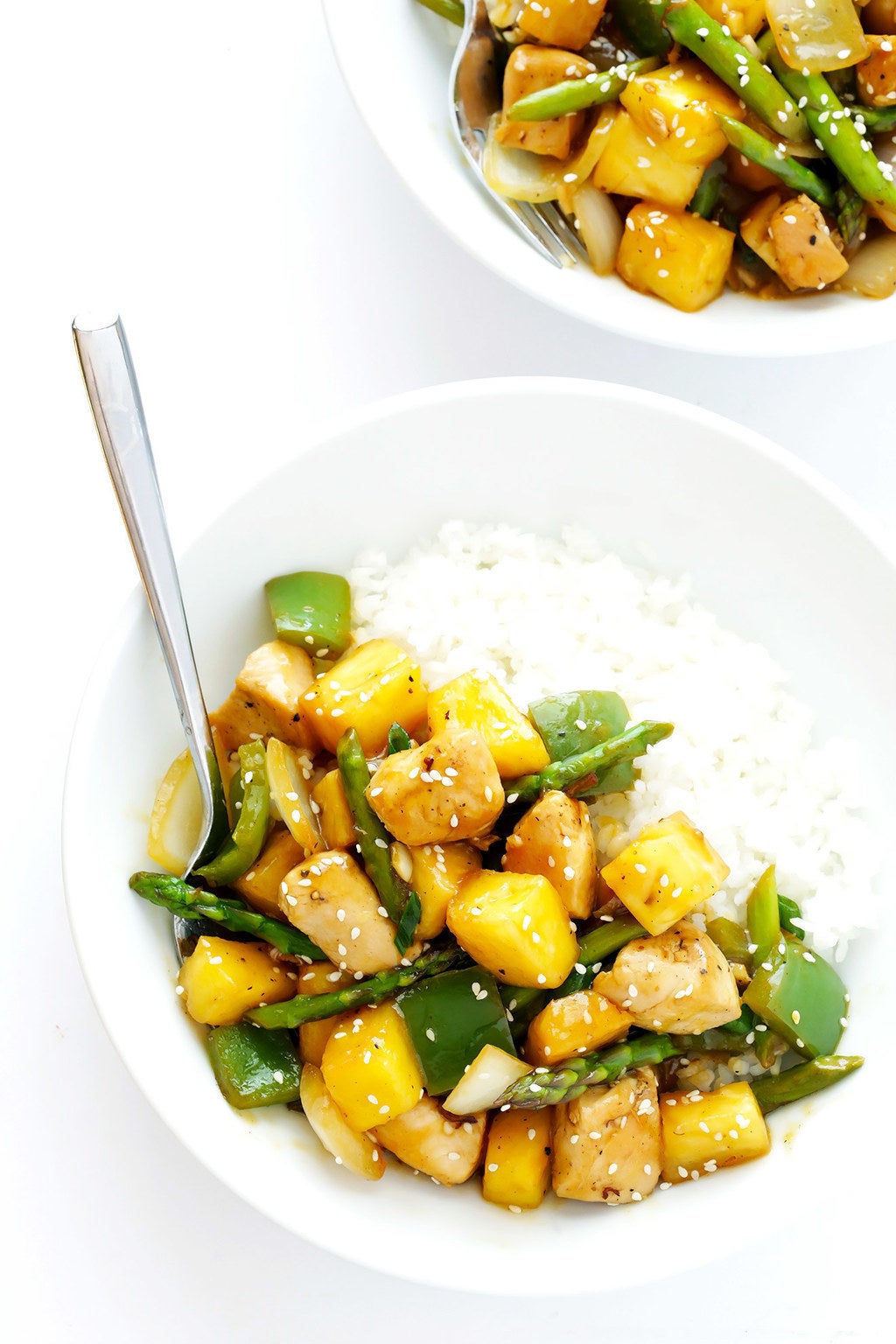 A solid stir-fry can take you far in the world of last-minute dinners. This recipe's addition of pineapple gives a fruit kick to the glaze and complements the ginger like whoa. Toss in some bell pepper, asparagus and chicken (or protein of your choice) and finish off with a side helping of rice for good measure.
Get the recipe here.
3.
Grilled Foil Packet Tilapia With Pesto Veggies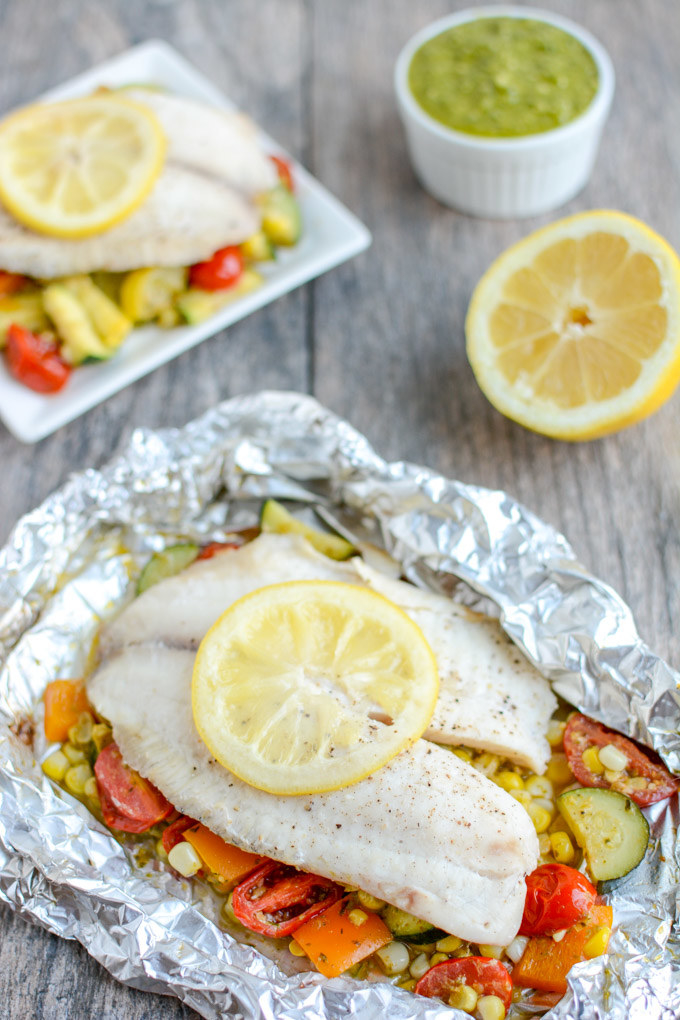 4.
Blackened Shrimp Tacos
6.
Chipotle Chickpea Burrito Bowl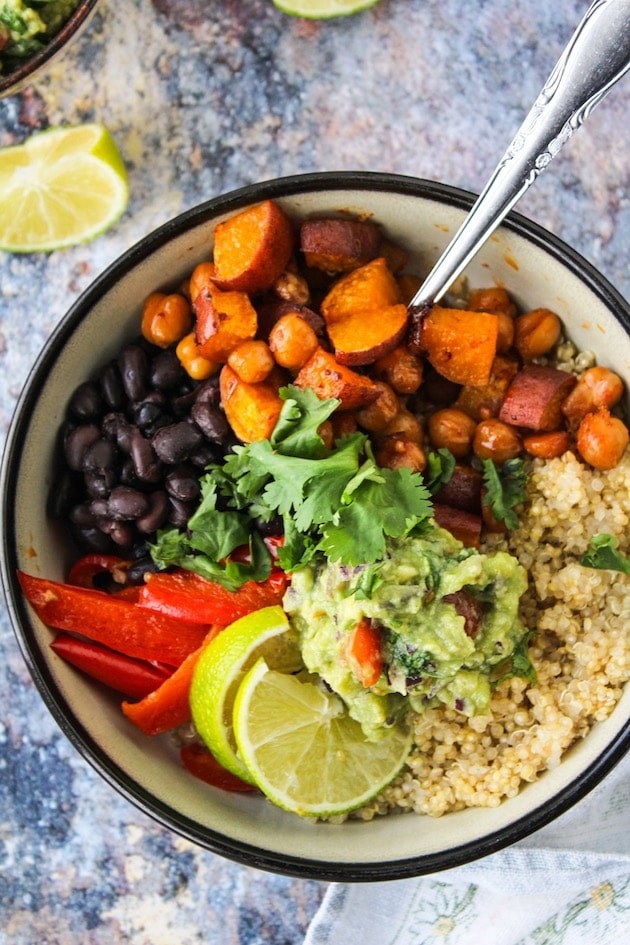 7.
Italian Sausage-Stuffed Zucchini