1.
Lemon Chicken With Asparagus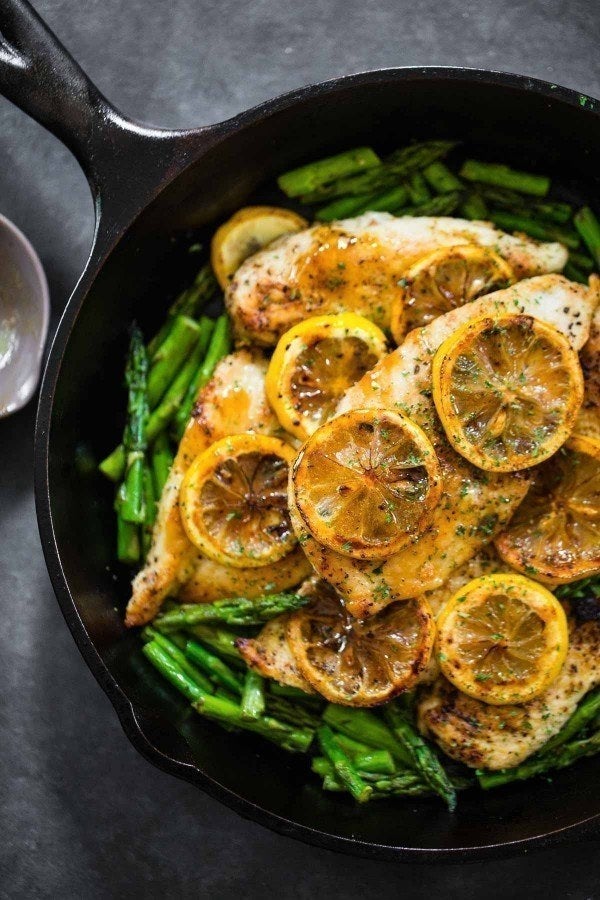 Chicken, lemon, flour, asparagus, and lemon pepper is all you need to complete this dish in 20 minutes. Get the recipe here.
2.
Sheet-Pan Salmon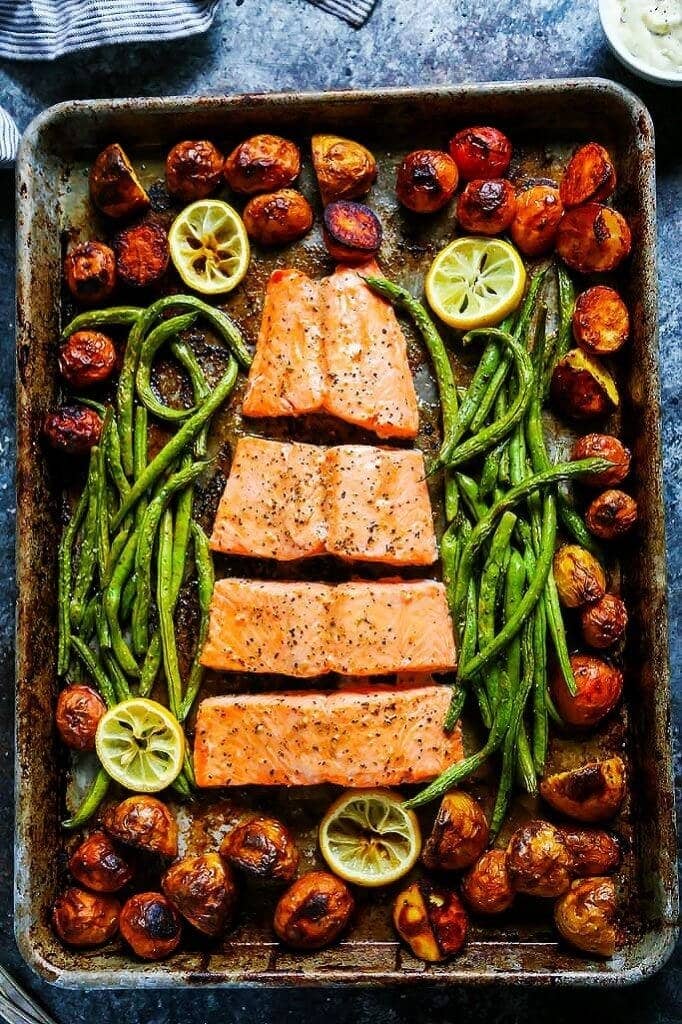 3.
Spinach Parmesan Zucchini Noodles
4.
Taco Stuffed Sweet Potato
A slightly spicier and healthier version of your average stuffed baked potato. Extra salsa on top, please. Get the recipe here.
5.
Chicken Taquitos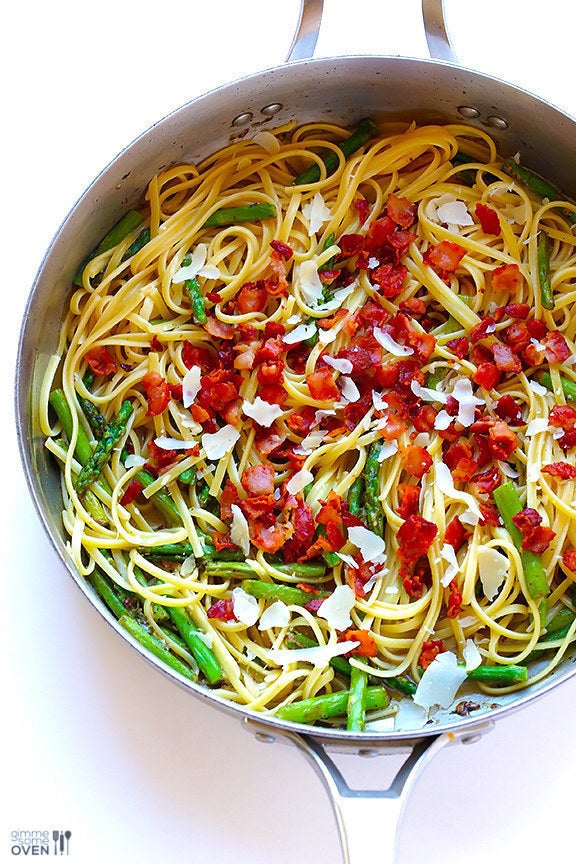 A recipe that'll inspire you to use lingering leftovers from the previous day's breakfast and dinner? We'll take it. Get the recipe here.
7.
Paleo Shrimp and Grits