Last night, Will Ferrell stopped by The Tonight Show to chat about his tasteful new gig as the spokesperson for Little Debbie snacks.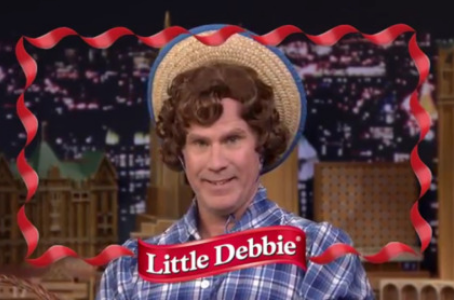 Which is truly incredible news for us all.
He stepped out rocking the full proper Debbie look:
And was generally very excited to announce his stellar new gig.
But Jimmy wasn't very convinced...
So Will just kept it real.
Because, let's be honest: who doesn't like snack cakes????
And he even made a very Oprah-level exciting announcement.
And was not going to let anyone rain on his parade — Jimmy included.
Because Little Debbie can do what Little Debbie wants to do.