OMG, The Cast Of "Halloweentown" Is Reuniting In The Real-Life Halloweentown
Oh my god.
For the past few years, everyone's favorite witch, Marnie (aka Kimberly J. Brown), has headed back to St. Helens, Oregon, the real-life city where Halloweentown was filmed.
Each year, the town brings the iconic Disney Channel movie back to life with its Spirit of Halloweentown festival, where they recreate the famous town square from the film.
But this time, as a tribute to the incredible Debbie Reynolds, who played Grandma Aggie, the entire Cromwell family is reuniting back in Halloweentown. ❤️
That's right, Marnie, her brother Dylan (J. Paul Zimmerman), and her mom Gwen (Judith Hoag) will all be making an appearance at this year's festival — and don't worry, Sophie (Emily Roeske) is also trying to attend.
The cast will honor Debbie Reynolds during the lighting ceremony on October 14, where attendees will gather to say a spell from the movie as the iconic giant jack-o'-lantern is lit.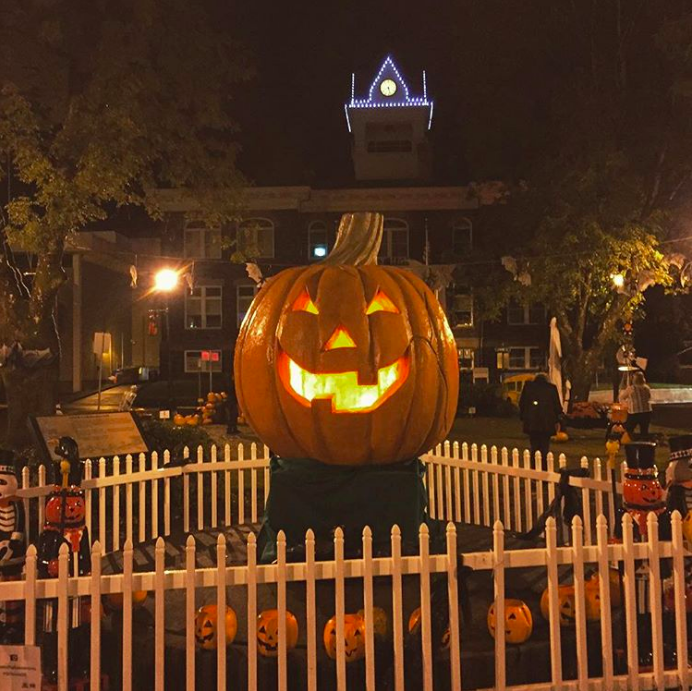 And as Kimberly confirmed, being back in the town square really *does* feel like you're walking the streets of Halloweentown. So excuse me while I go buy a plane ticket to Oregon ASAP.