1. If anyone could play you in a movie, who would you pick?
Jake Gyllenhaal. He's an incredible character actor. When I was growing up I was always the new guy — I switched high schools many times. And each time I'd go be a new person. Like a pro surfer, or an MMA [fighter]. So I got to put on a lot of different faces. I feel like he would do amazing.
2. Describe your style in three words.
Very simple.
3. What's the first album you ever bought?
It was Guns N' Roses, I was in eighth grade and it was their live Tokyo tour. I think it was like '92 or something. I got it in eighth grade and I listened to the album and watched the videos every single day that year.
4. Craziest fan story?
The one that comes to mind was the first time I ever did a [meet and greet with fans] with BuzzFeed, and I posted [about] it like 5 o'clock the day before, and I'm like, I don't think anyone's coming. And when people came they told me they'd driven like nine hours, eight hours, six hours. And I was like, why?! So it was cool. It was crazy.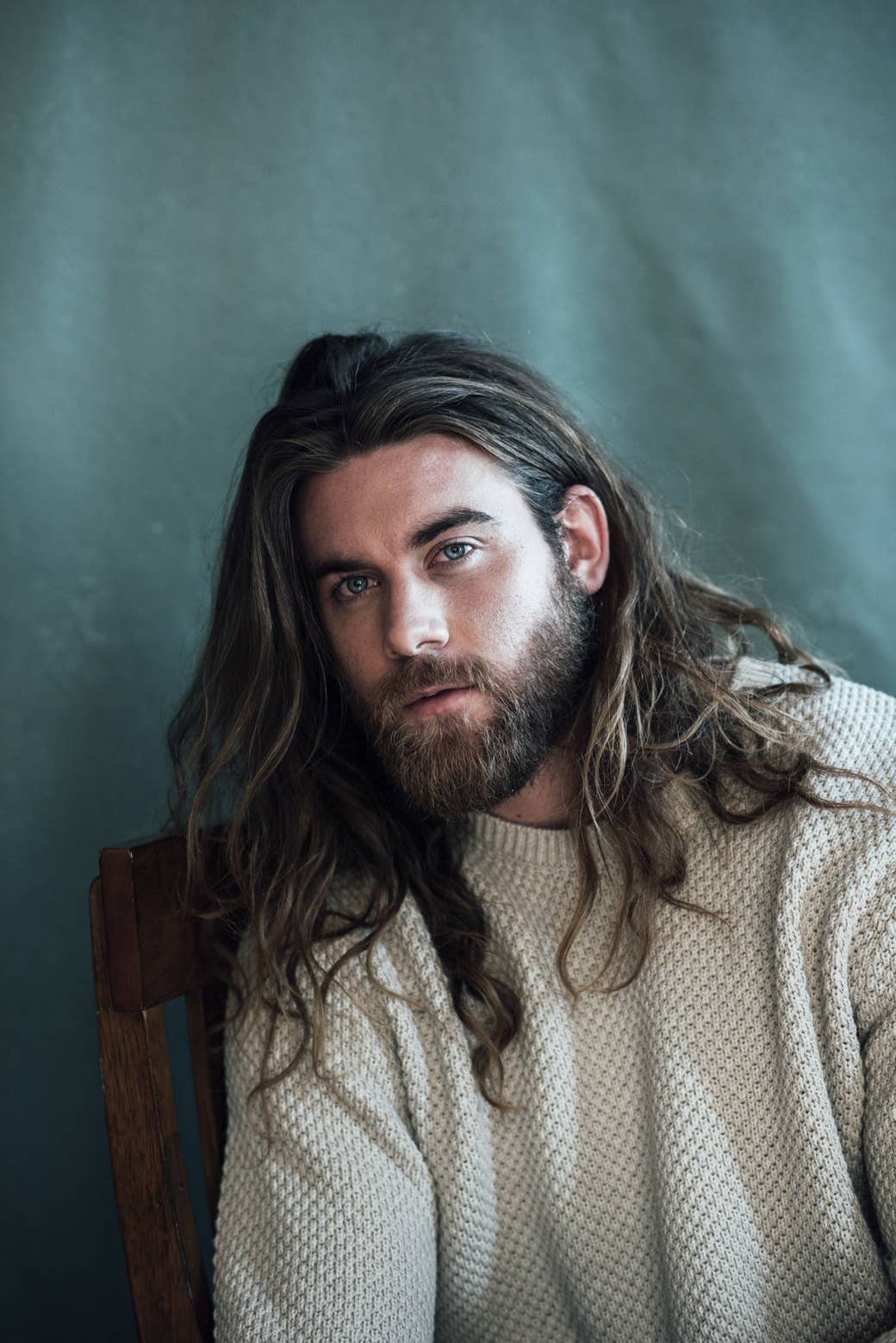 5. What's the most memorable concert you've been to?
It was a concert just last year. I was in Texas visiting my buddy Victor Ortiz and he's friends with this band called the Randy Rogers Band, and it's a country band. They invited us, and we went backstage and we got to see the whole concert and we hung out with them after and had a great time.
6. What is your favorite emoji?
It's probably the smirk one.
7. A lifetime supply of chocolate or pizza?
Pizza, 100%.
8. Last person who texted you?
My mom.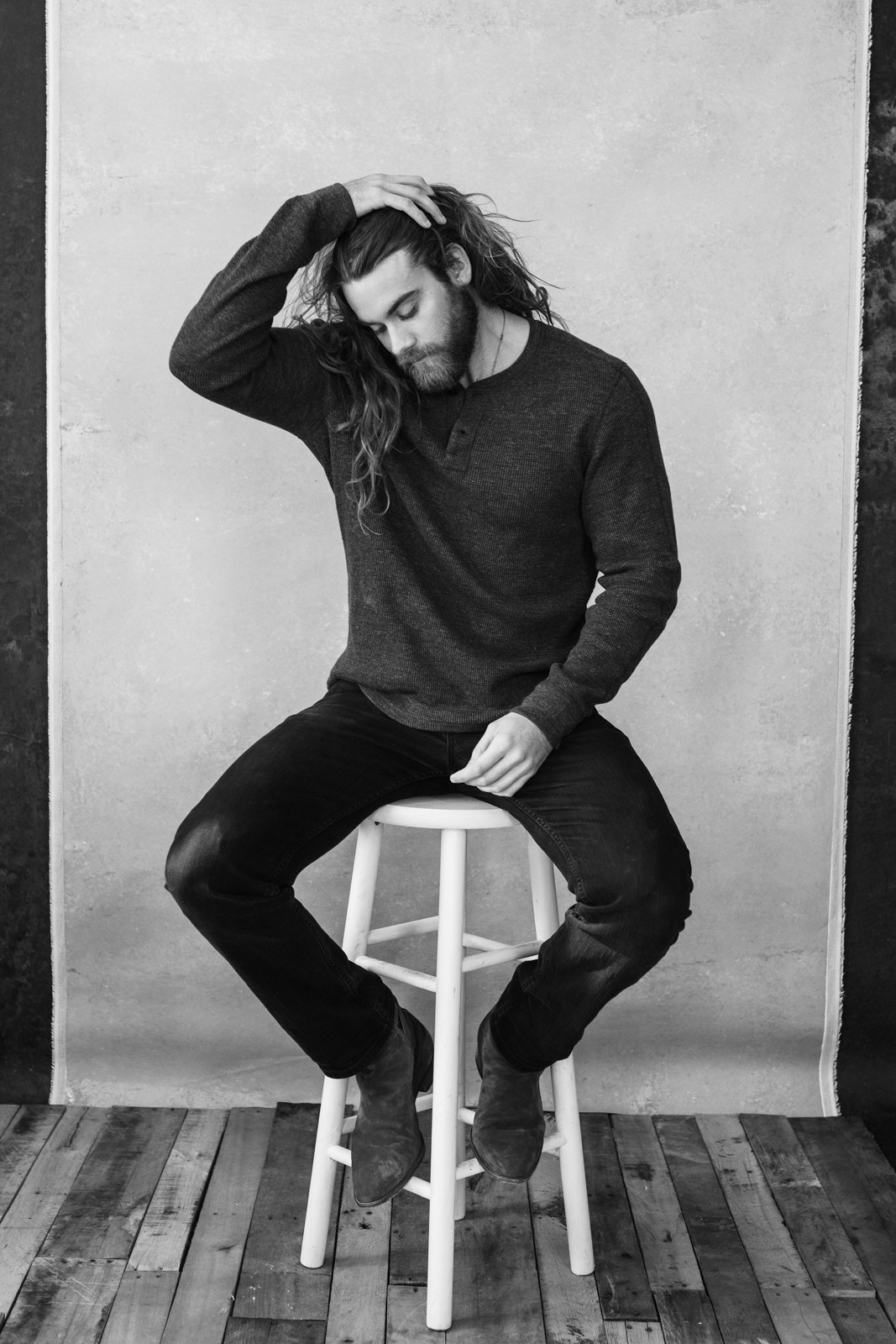 9. Last book you read?
Think and Grow Rich by Napoleon Hill.
10. Who's your doppelgänger?
Hercules.
11. Favorite reality show?
The X Factor.
12. Celebrity crush?
If I had to choose it would probably be Margot Robbie.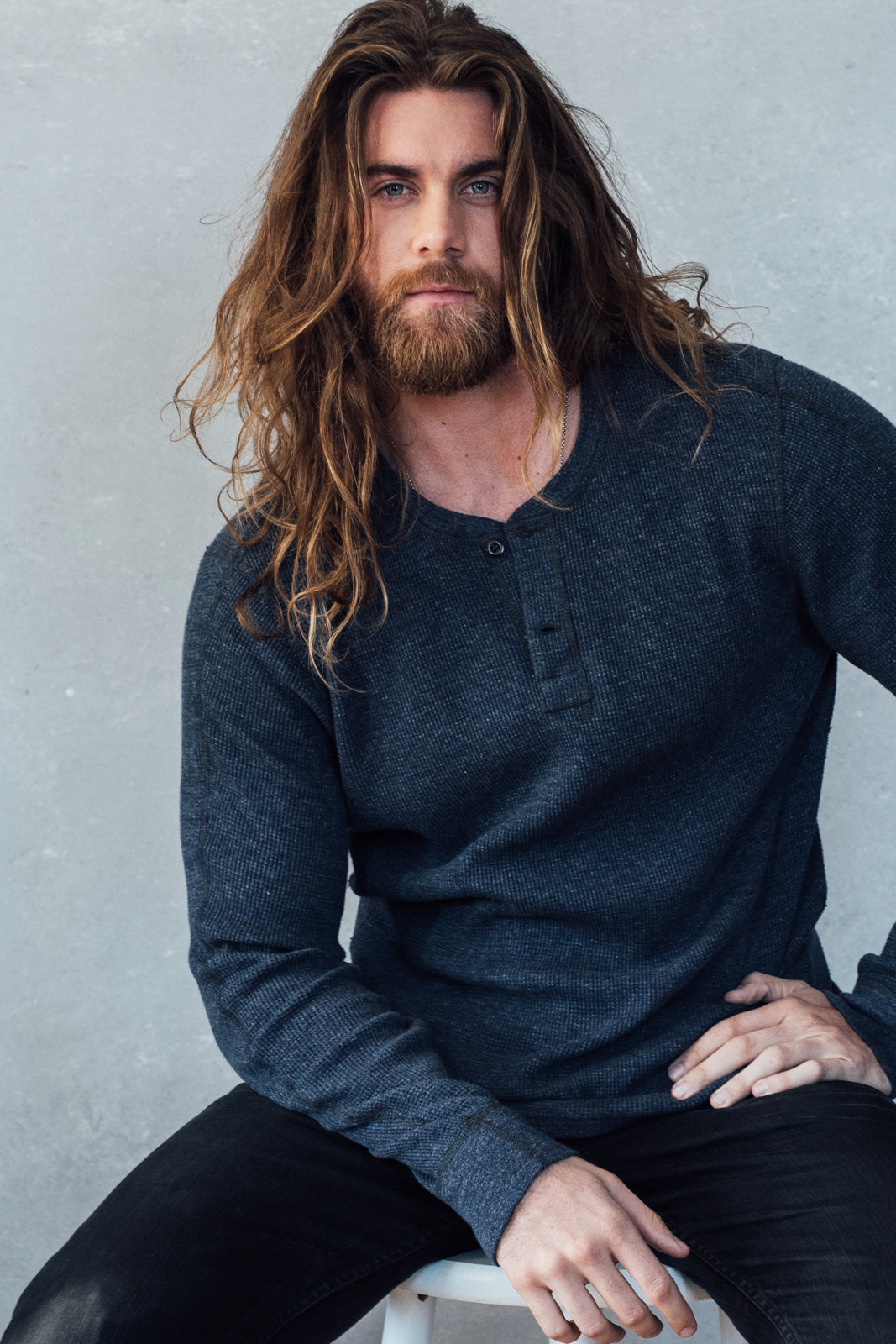 13. Can't live without…?
Pizza.
14. Dream vacation?
I want to do a trip to the Seven Wonders of the World, as like one whole trip.
15. Best piece of advice you've ever been given?
I used to manage a moving company, and I hired my brother, and we got to this one house one time and it was an elderly couple so they couldn't do this themselves, and they had this big pile of wood and trash in their backyard. We went there and the first thing [I did was] I lifted up this big log and like 5,000 spiders came out. And I looked at [my brother] and I was like, what did I sign up for. And he was like, "We can go, we can leave." And I was like, "Dude, we said we were gonna do a job, we're gonna do it." They obviously can't do it themselves, this is what we're here for. And when I finished I went to the door and I asked him, "Do you have any advice you can give me?" And he said, "I actually used to be a college professor, this is the advice I would give you: I would say bring your own uniqueness into the world." And I was like 18 at the time trying to chase my path and dream of becoming an actor, and that quote has stuck with me since then.
16. Go-to comfort food?
Pizza.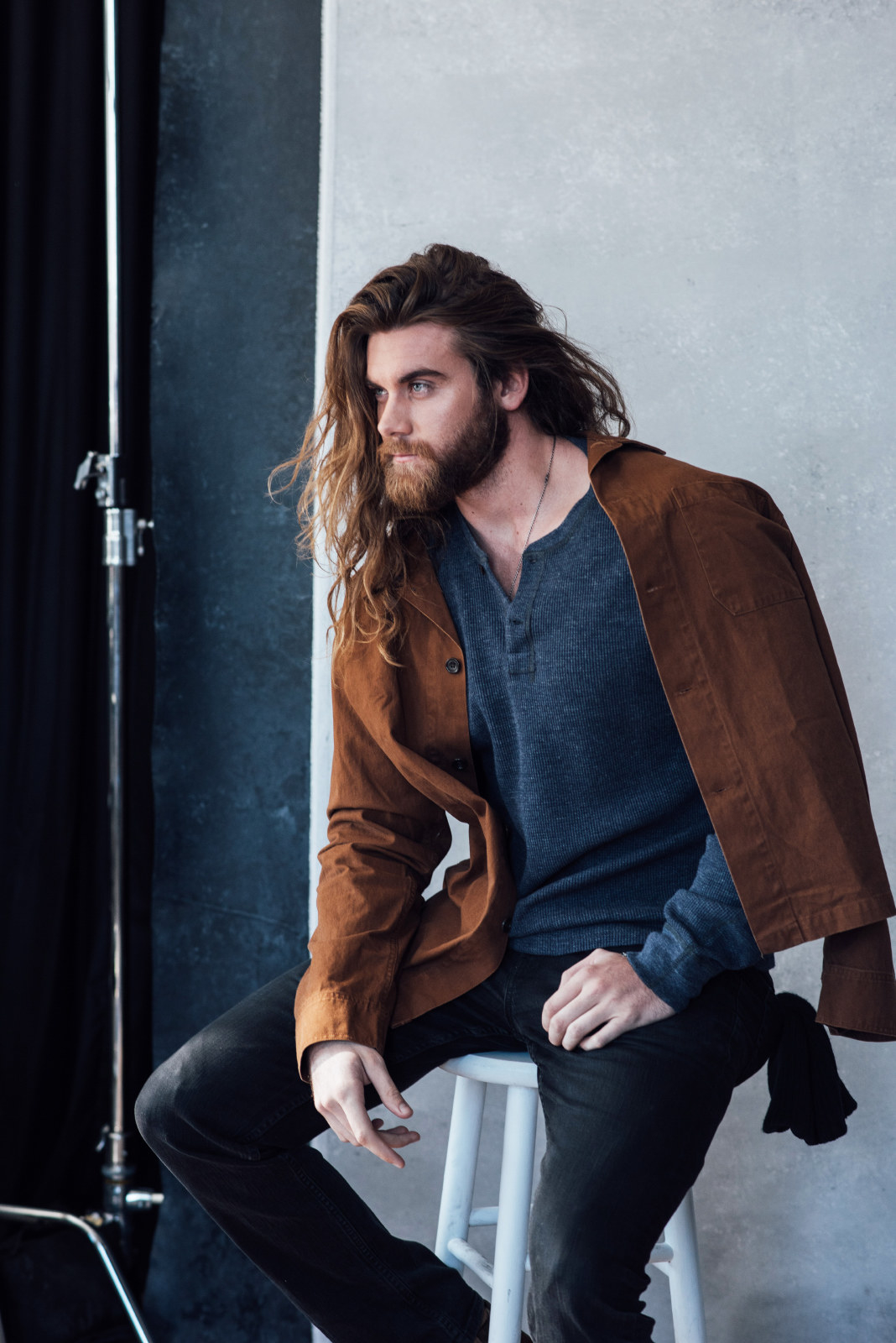 17. If you could invite five people, living or dead, to a dinner party, who would they be?
Abraham Lincoln because he's a boss. Nikola Tesla, Albert Einstein, Socrates, and then Tupac. I'd keep all their secrets.
18. What's your hidden talent?
I can do a lot of weird little [shapes and] things with my tongue.
19. Favorite Place?
Probably the Bahamas.
20. Biggest fear?
Probably losing someone that I love.
21. What's your favorite song of 2016 so far?
"All The Way Up."
22. Karaoke song?
I've never done it, but I'd probably sing "All The Way Up."
23. What is the craziest thing you've done for love?
[It was] last Christmas, for my family. They rented a cabin in Big Bear for Christmas. I was somewhere out of town and they knew I wasn't going to make it. So I flew in early to LA, grabbed my truck, and drove there. But when I was driving there was a snowstorm and they wouldn't allow traffic to go up. But no one was looking, so I went up. I had to drive like three miles per hour and almost drove off the cliff a few times, but I ended up making it! We had a great Christmas.
24. Favorite website?
It's a funny one called ThisIsWhyImBroke.com. It's got the craziest, most lavish insane things you can think of. You can buy a jetpack or an island. It's got all these different crazy, weirds things. I just like to go there and imagine things I'm gonna have one day.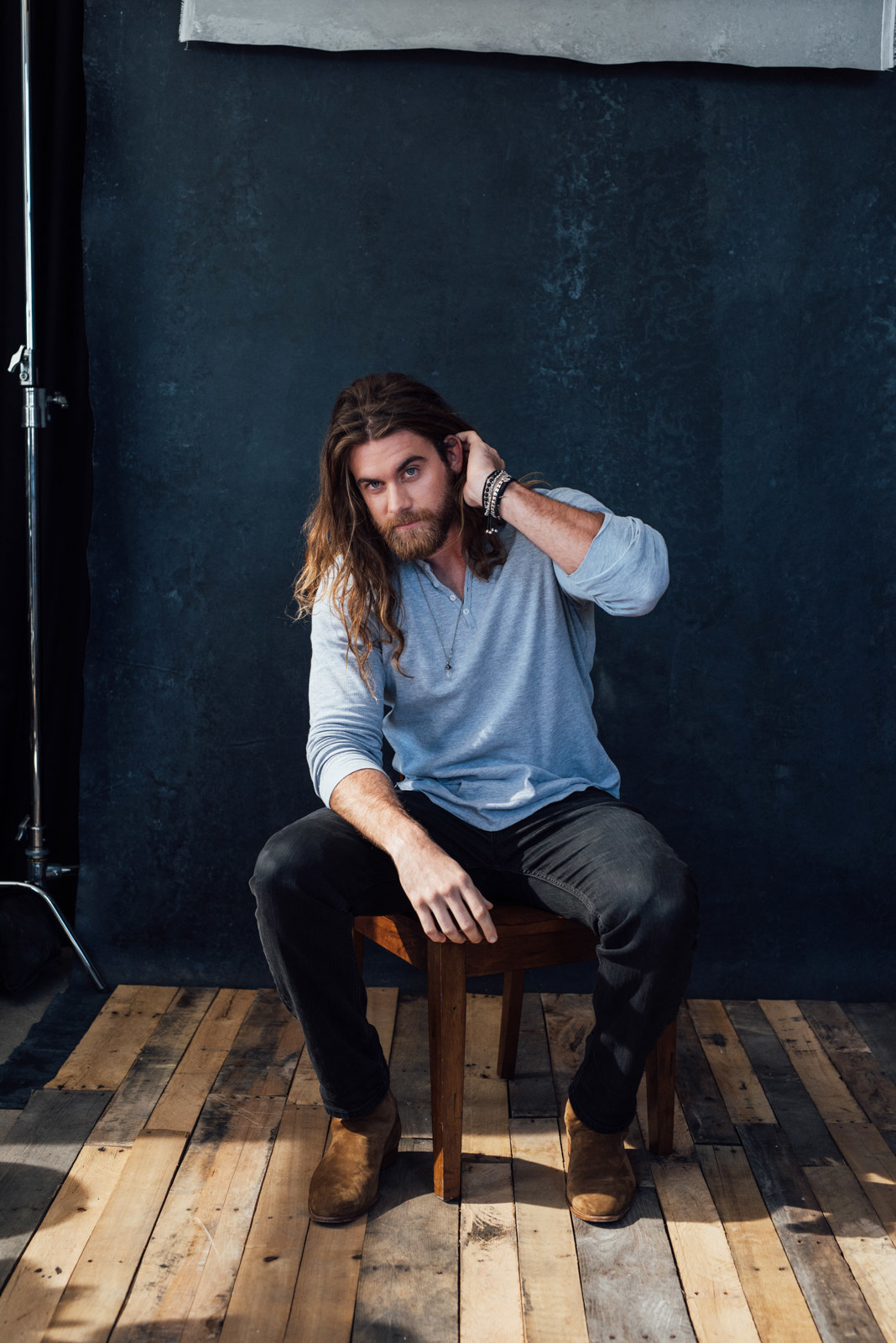 25. What's your life motto?
Believe in yourself more than anybody else ever could.
26. Favorite word?
"Yes."
27. What's one thing people would be surprised to know about you?
I love to read books. I made it a goal to at least read one chapter a day, but I try to read one book a day.
Catch Brock O'Hurn in Boo! A Madea Halloween in theaters everywhere Friday, Oct. 21!