Yesterday, David Beckham stepped out in a tank top to grab some delicious juice.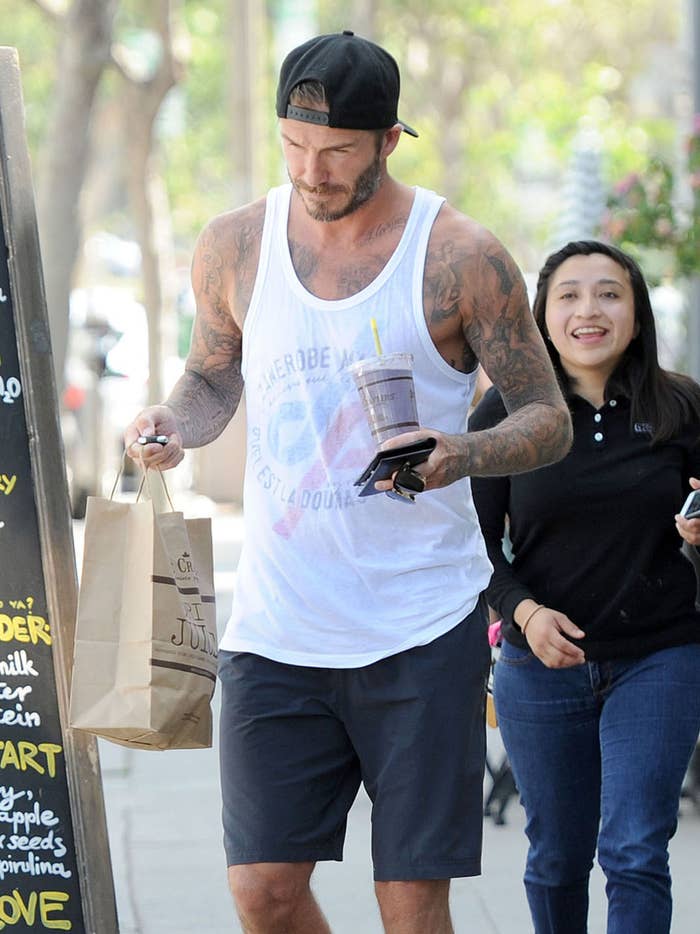 Hi. Hello. Yes.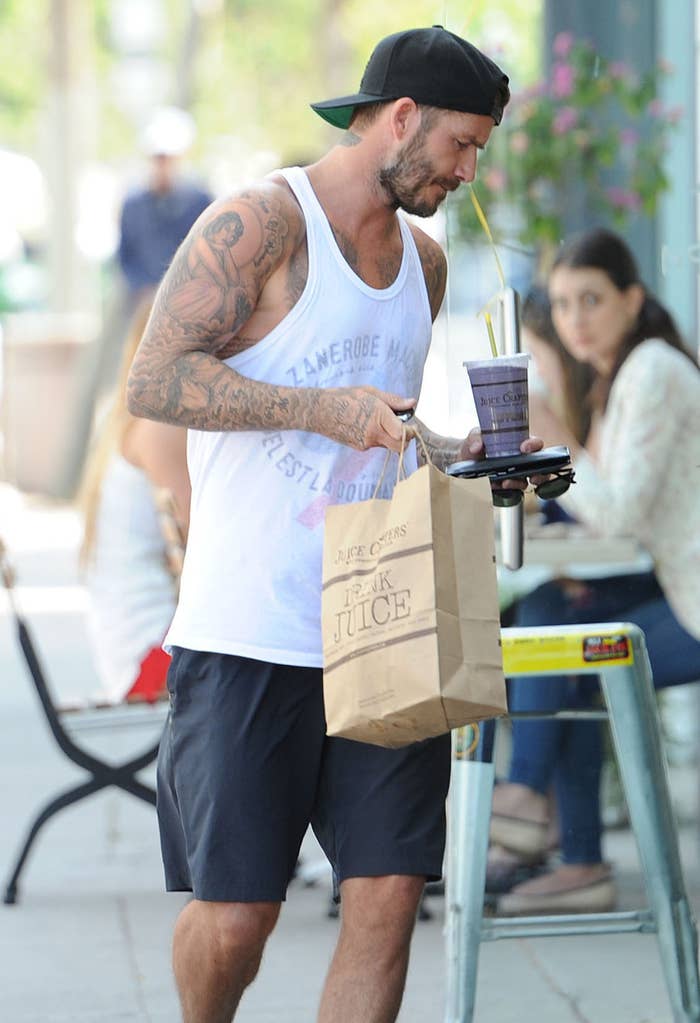 And it was proof that spring was truly created as a gift from the gods, so we could witness Beckham's bulging biceps in all their glory.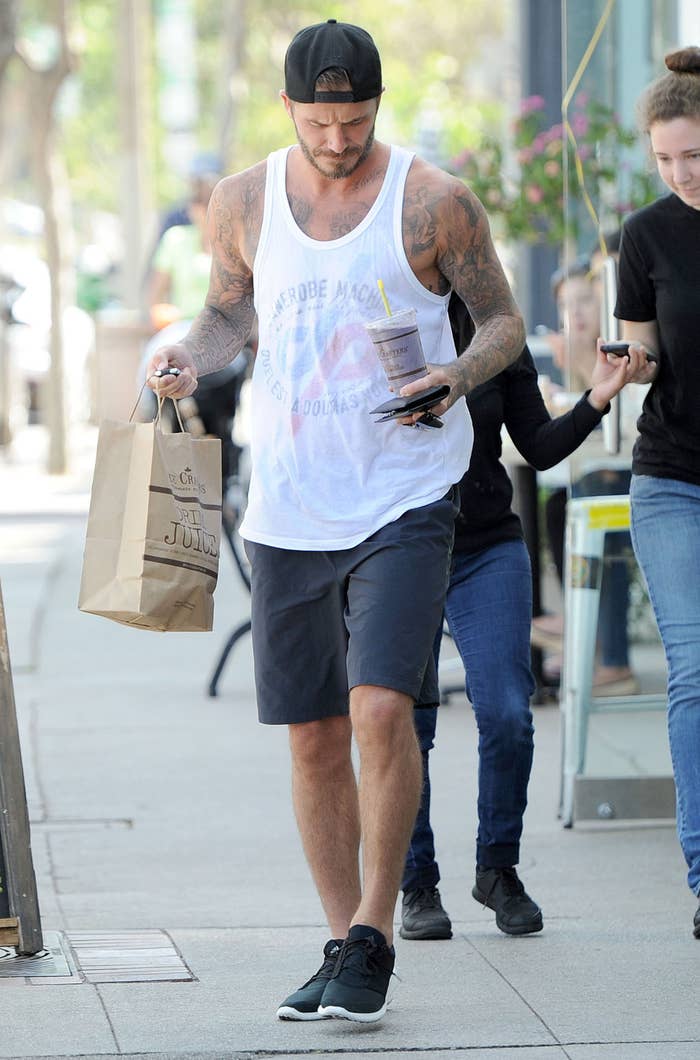 I hate to see you go...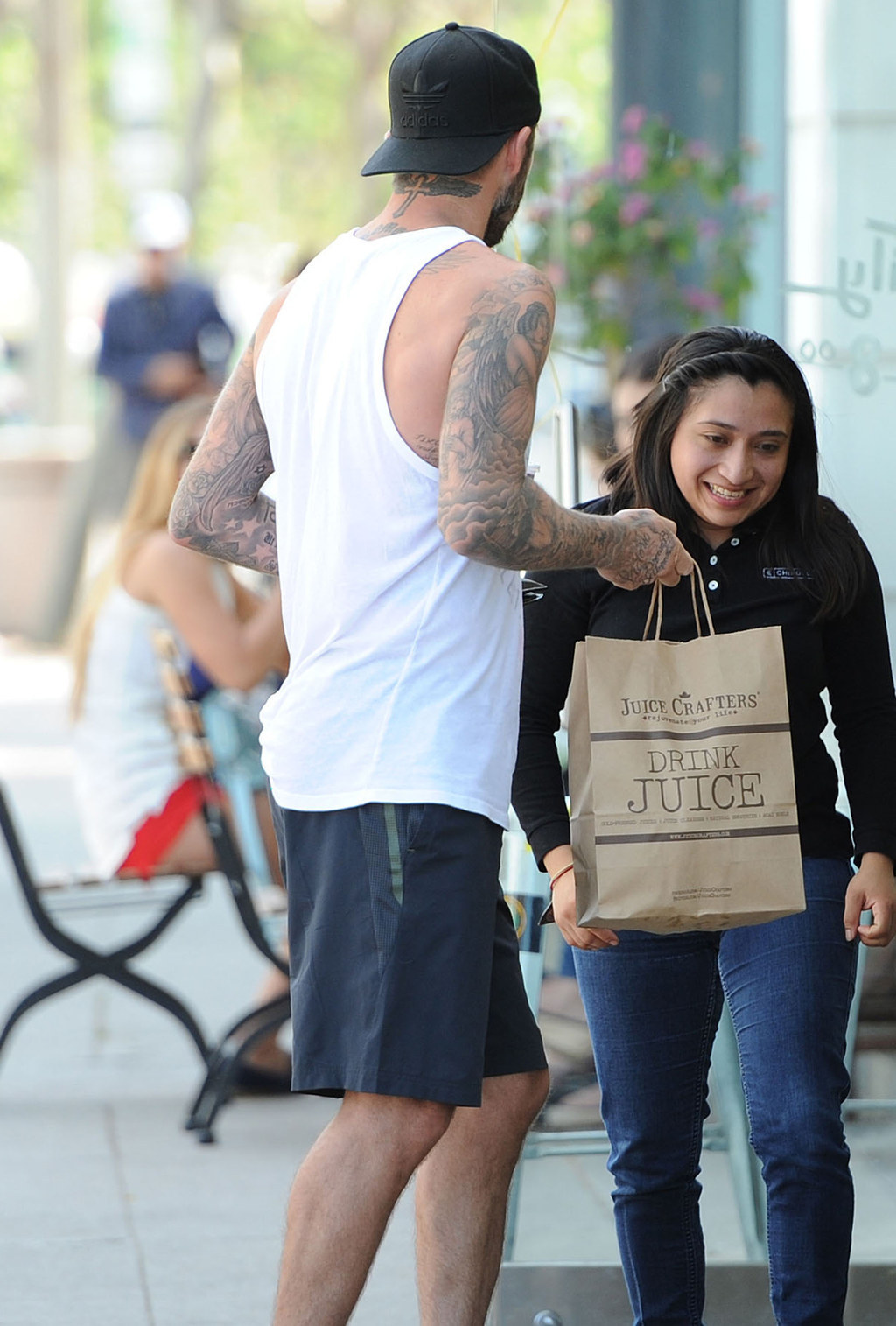 ~But I love to watch you leave~.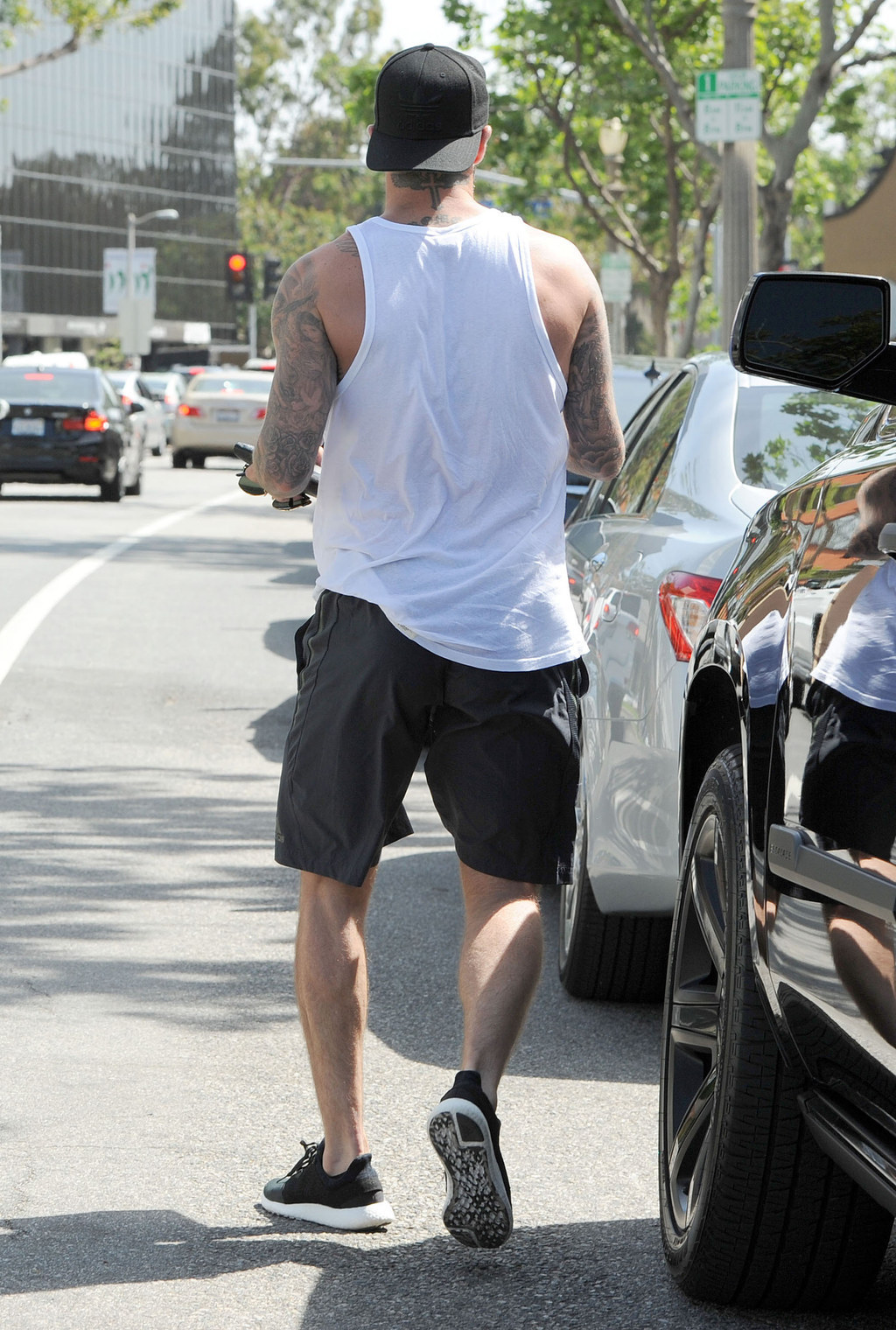 Thanks, spring!!!