1.
Chance The Rapper said what we all were thinking.
2.
Cole Sprouse had a great Instagram theory.
3.
Blake Shelton had some words about his Sexiest Man Alive win.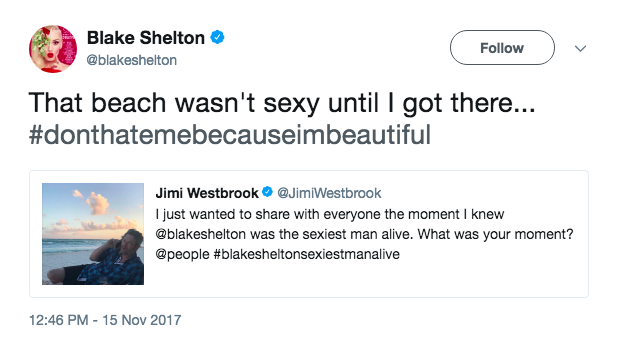 4.
Zara Larsson congratulated Australia.
5.
Josh Gad lived life on the edge.
6.
Christina Perri spent her babymoon at Disney.
7.
Neil deGrasse Tyson had some thoughts about Benjamin Franklin.
8.
Julia Michaels won the Hot Cheetos lottery.
9.
Mindy Kaling said goodbye to The Mindy Project.
10.
Lady Gaga celebrated kindness.
11.
Ben Platt spent his last night as Evan Hansen with Hillary Clinton.
12.
Reese Witherspoon shared some wise words of wisdom.
13.
Ja Rule tried to track down Banksy.
14.
And John Mayer had some suggestions for Twitter.