Justin Skapczynski is 22-year-old who has been red and green colorblind since birth. BuzzFeed spoke to Justin, who explained, "I still can see some color, but I can only describe it as muted to someone who can see the full spectrum of color."
Justin's girlfriend, Halie Dorsa, decided to surprise him with some color-blind sunglasses for their recent one-year anniversary. "He's always confusing colors and making comments about being colorblind, so I decided to see if they would work for him," she told BuzzFeed.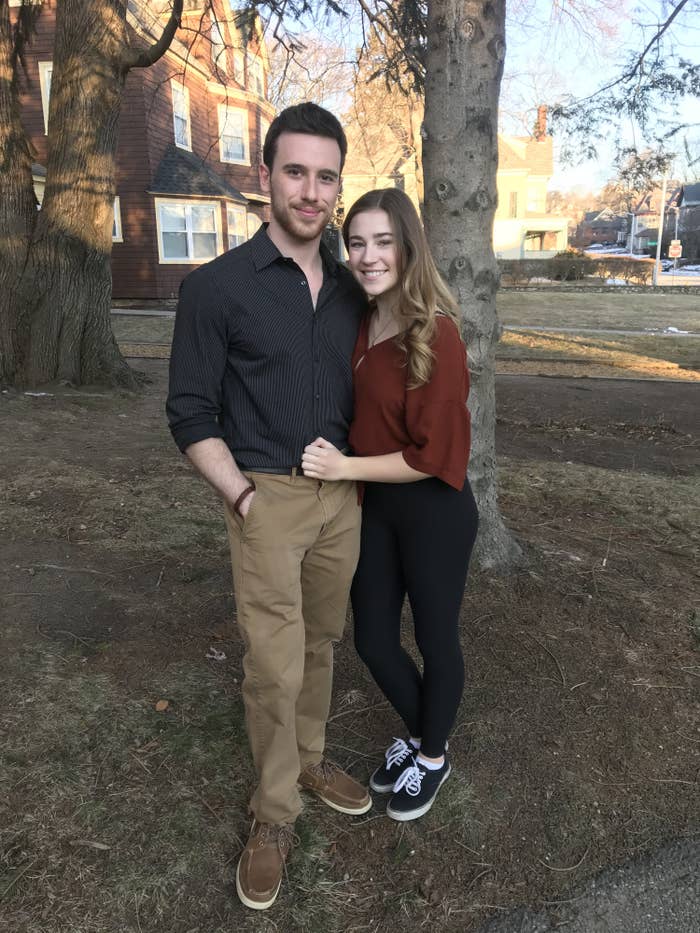 Halie decided to film a TikTok of Justin wearing the glasses for the first time. At first, Justin just thought Halie had gotten him regular aviator sunglasses. He said he was shocked when he realized they were actually colorblindness-correcting glasses. "Seeing vibrant color for the first time was exhilarating," he explained.
The video of Justin quickly gained more than 20 million views.
Justin's reaction was so pure, Halie decided to share a couple more videos.
Justin said what surprised him most about seeing color was the vibrancy of everything. "When I saw how bright my pants were, I was shocked. I couldn't believe that's what they really looked like," he said.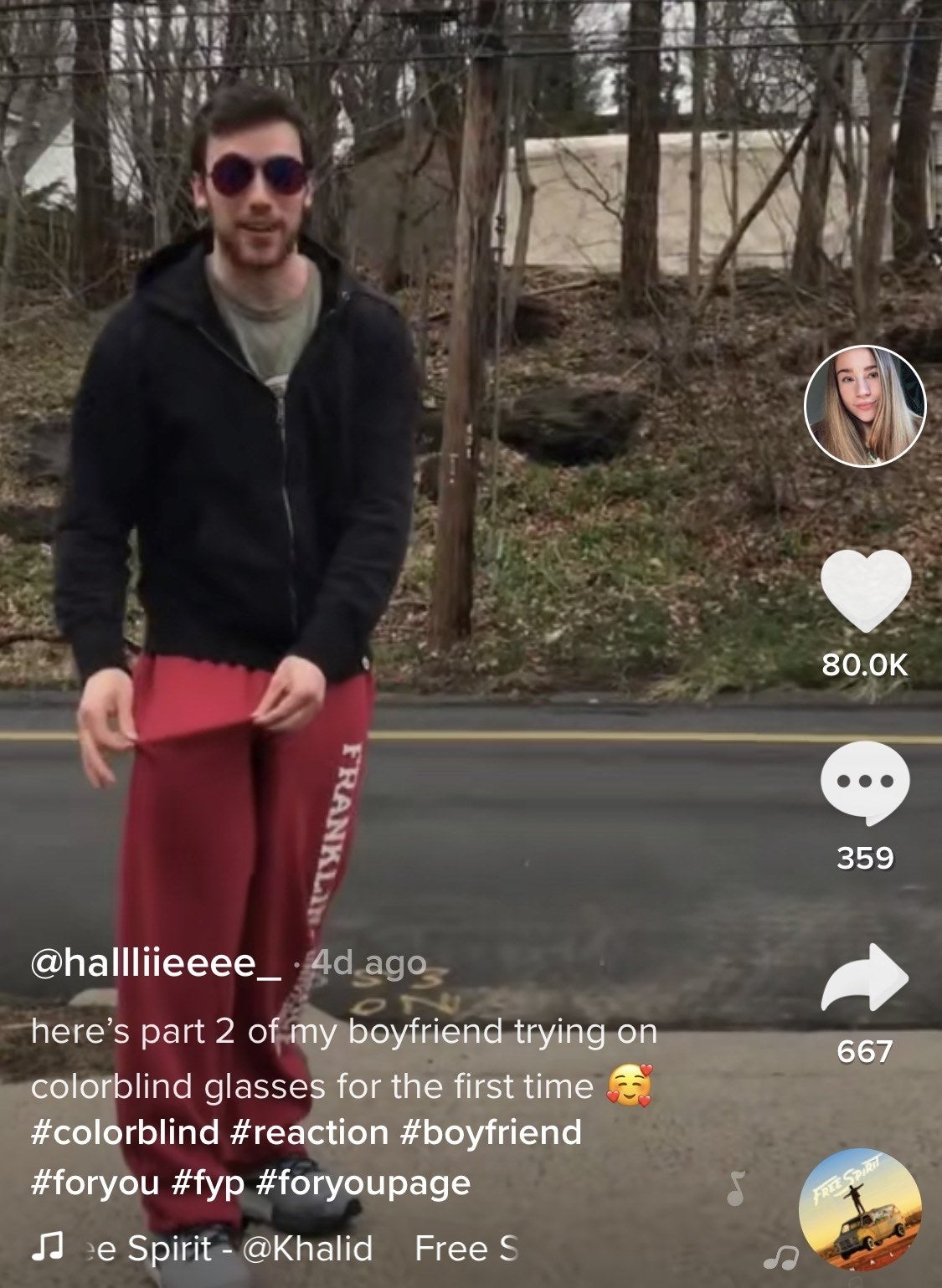 Justin said before wearing the glasses, his favorite color was sky blue or orange. But, now that he's seen what actual colors look like, green is his new favorite color.
Now, Justin wears the glasses as much as he can. "I love wearing them outside and seeing how green the trees really are. Its incredible," he added.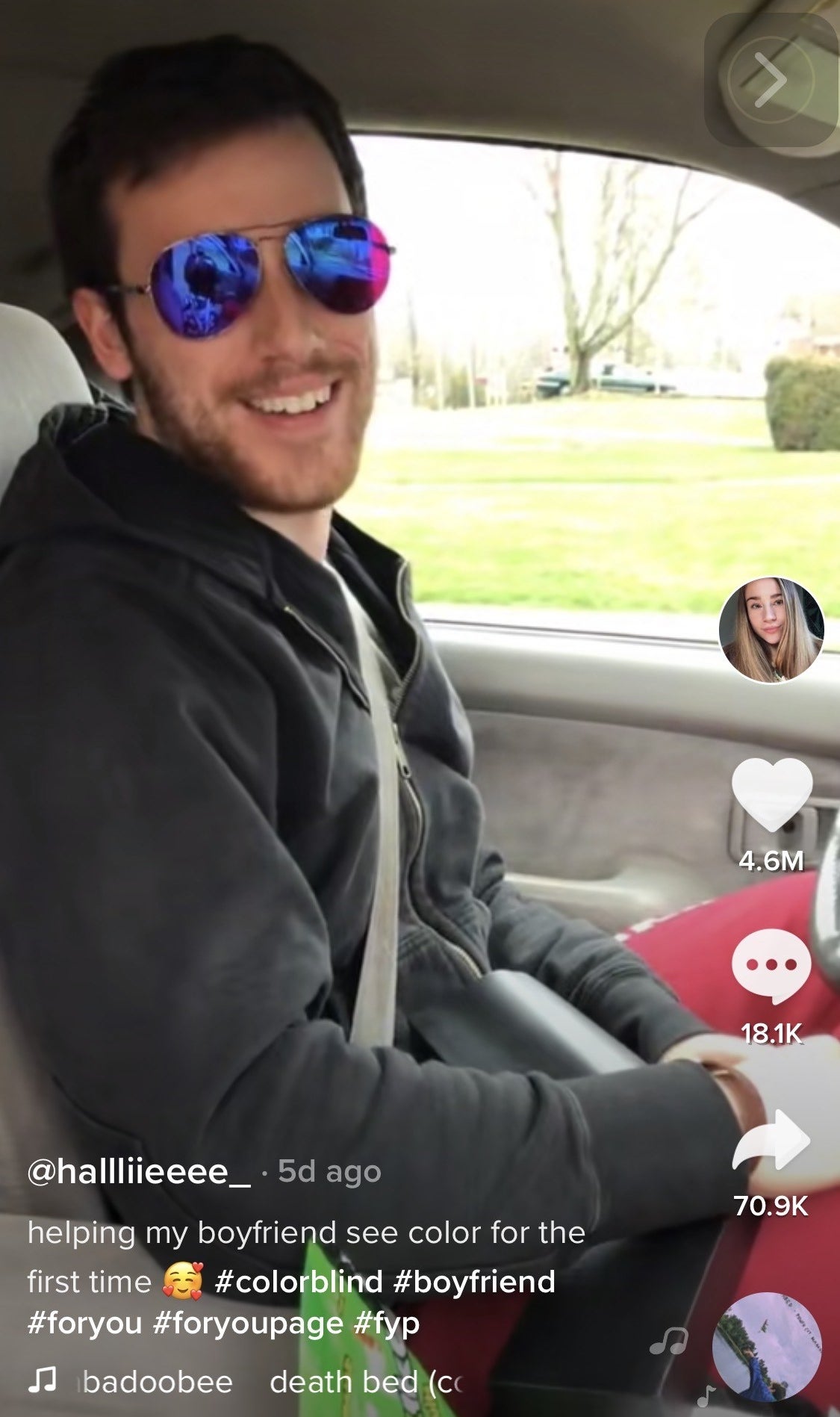 Well, Halie, I think it's safe to say you did well in the gift department! Congrats on finally being able to see color, Justin!