Jaw Surgery Is No Joke — And This TikToker Is Here To Show You Exactly Why
"The worst part was the nosebleeds. ... I had two panic attacks because I could barely breathe."
20-year-old Reyna Cardenas has been going super viral on TikTok for documenting their life after getting jaw surgery.
On April 29, they got surgery to straighten their top jaw and correct a severe overbite. "To be honest, the week before surgery, I was an emotional wreck. But, when it came to the morning of, I knew exactly what to do, and thankfully I had my mom with me, who was also scared but very excited," they told BuzzFeed. They shared this video after their surgery:
After being in the hospital for one night, Reyna was discharged. However, within hours of being home, their swelling got really bad. "I went to the ER the morning after leaving the hospital. I had two panic attacks because I could barely breathe. The worst part was the nosebleeds. My nose kept pouring out blood because they had to cut through my sinuses to operate on my top jaw," they said.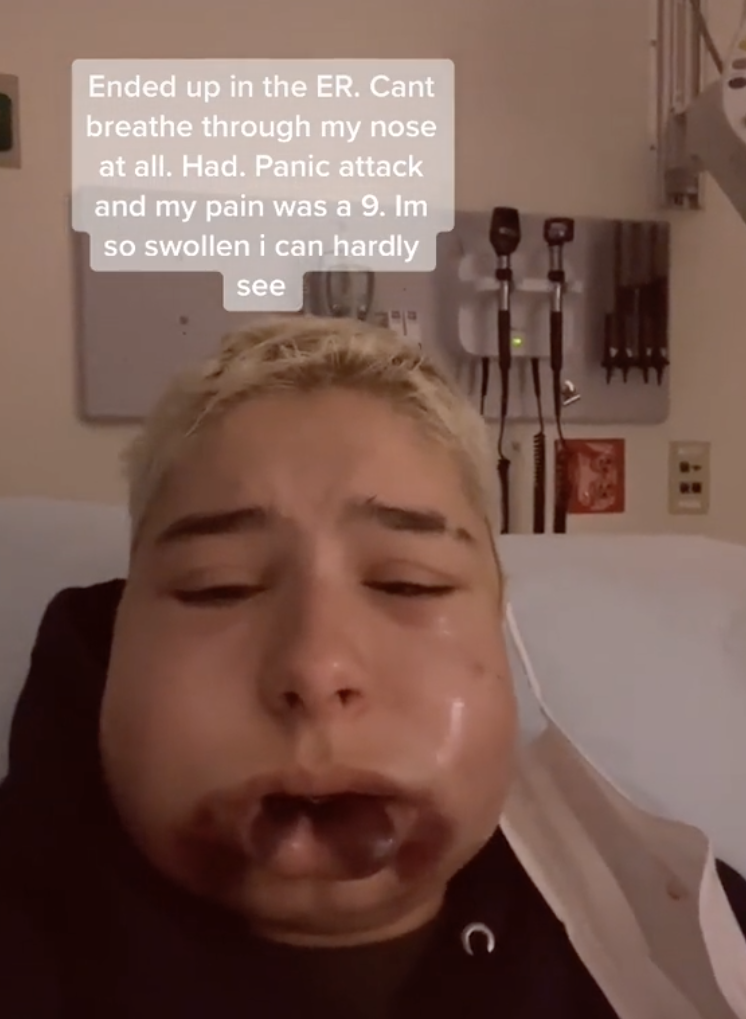 Reyna was eventually seen by their surgeon, who sent them home with some pain meds. "My surgeon said swelling and bruising are normal, but I was above average in my reaction. I started posting videos because I didn't know what else to do," they said.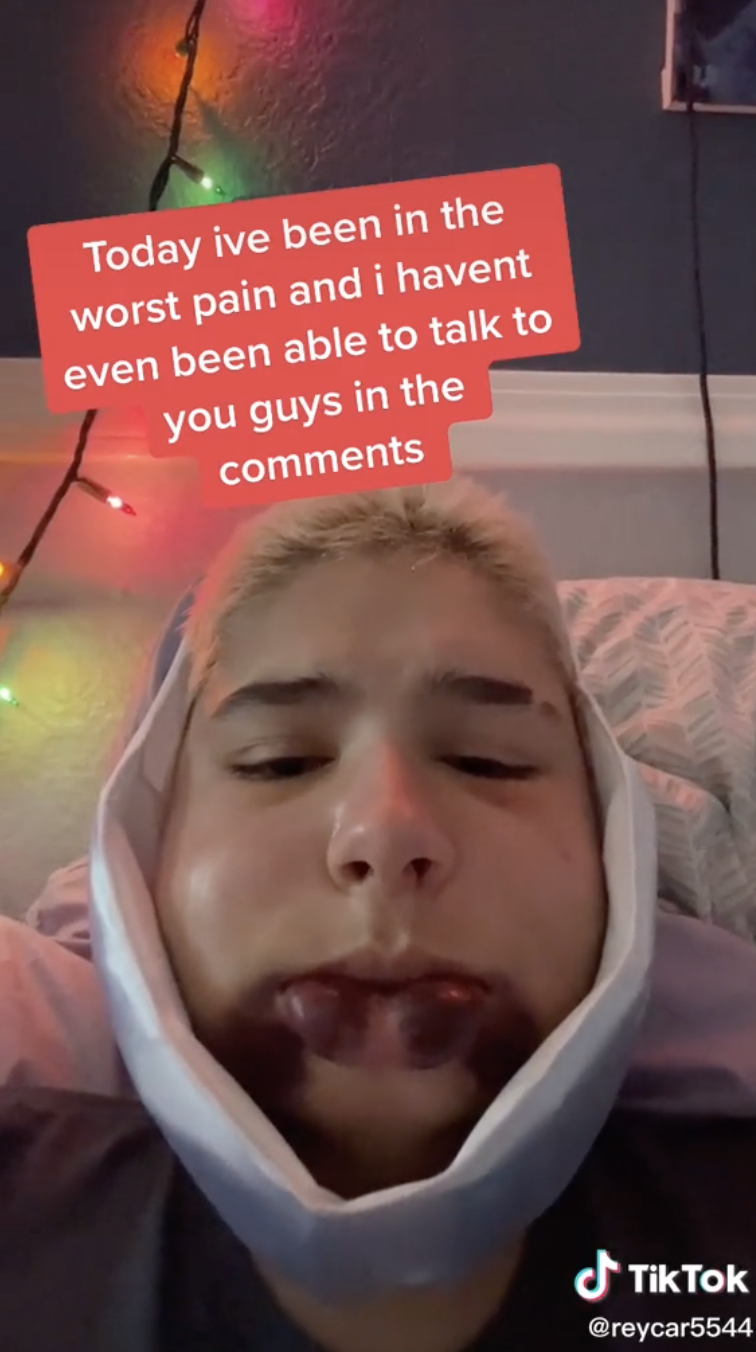 They then started sharing what the recovery process looked like. Reyna has countless videos with millions upon millions of views.
"Recovery has been very painful, some of the worst pain I've ever felt. It wakes me up and can be excruciating. I've shed a lot of tears. But I've waited most of my life for this and, although recovery is hard, nothing could've stopped me from getting this surgery," they said.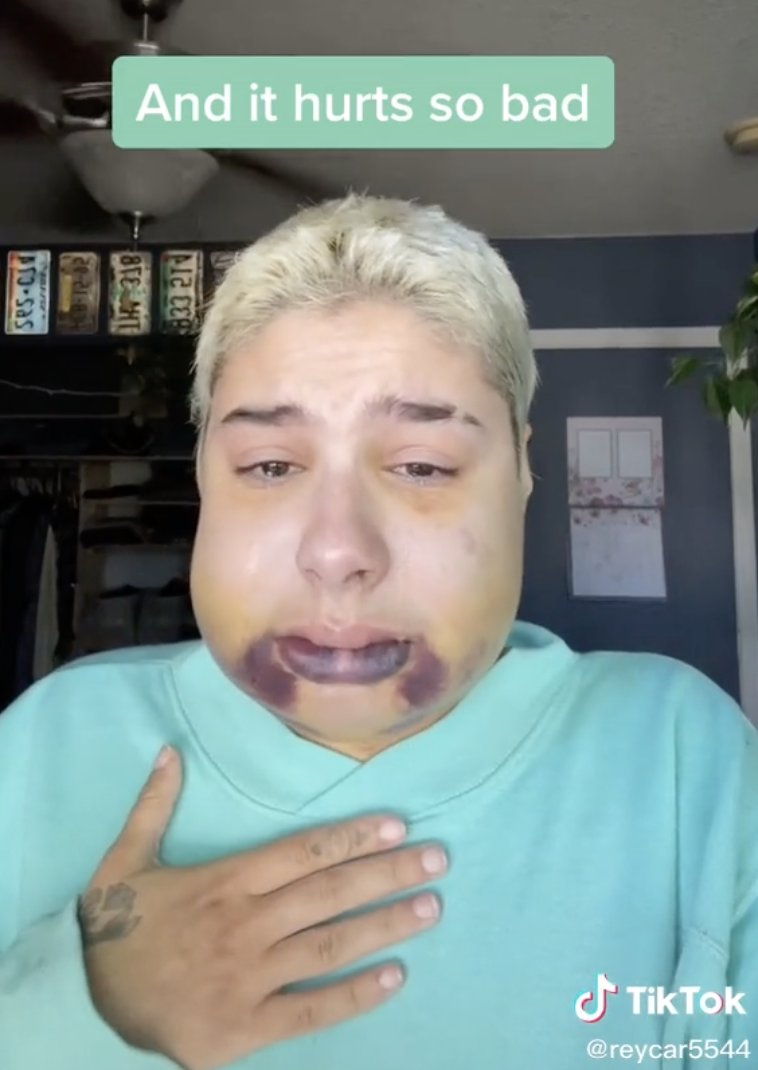 Reyna said that getting support from thousands of people online has been such a blessing during their recovery.
And medical experts have even reached out to offer support. "Having people in the medical field follow my recovery is such a huge honor as well. I have so much respect for medical professionals, and their interest in my case is unbelievably cool! Thousands of people believe in me and my strength, and it makes me feel like, 'I've got this!'"
Although Reyna should be fully recovered from this surgery in three months, they will be getting a second one in December to finish things up. "My spirits remain high through the trying times. After that, I have a whole lifetime without jaw problems to look forward to," they said.