Lady Gaga has been one of the most vocal celebrities with her support for Hillary Clinton this election.
She even changed her Twitter profile to the #VoteHillary hashtag.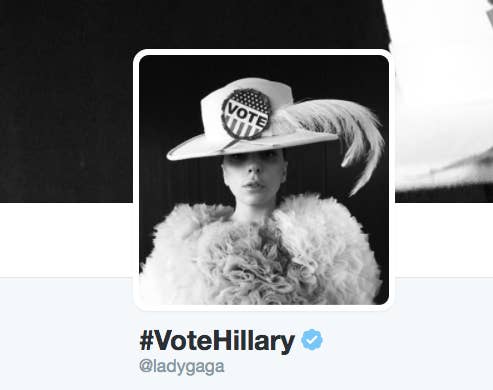 And on election night she continued her campaigning right until the very end.
Even as Donald Trump's victory edged closer.
Not only has she been supportive of Hillary, but she's been outspoken about being anti-Trump as well.
So when the result was finally announced she decided to lead a protest outside Trump Tower.
She held up a sign stating "love trumps hate" and tweeted that she wants to "live in a #CountryOfKindness".