Jessica Chastain is currently on the promo tour for her new movie, Miss Sloane, and in an interview with the BBC this week she served up an epic reaction to a question related to Johnny Depp.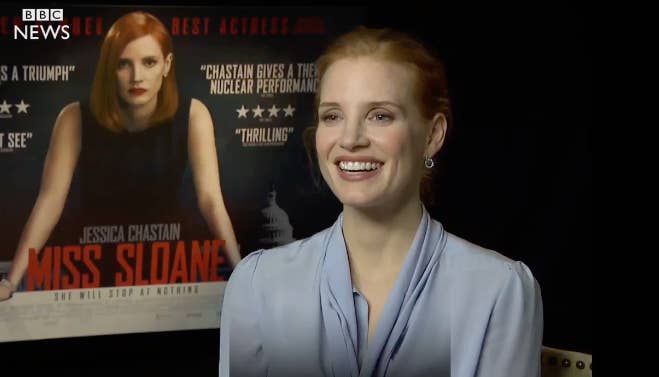 Jessica, who has previously been vocal about how hard she works, was told that Johnny Depp allegedly has his lines fed to him through an earpiece so he doesn't have to learn them.
The allegations stem from claims from his ex-business managers, who allege he spends hundreds of thousands of dollars on a sound engineer to read him his lines. According to The Hollywood Reporter they made the allegation against the actor in an amended complaint after he sued them for fraud.
Depp's lawyer, Adam Waldman, however, gave a statement following the accusations which read: "This is how guilty people respond when confronted with the detailed results of a nine-month legal and forensic investigation conducted by four firms."
When the BBC reporter told Jessica that Depp sometimes has his lines fed to him through an earpiece, she served up this epic eye roll.
Let's just see that in its full glory.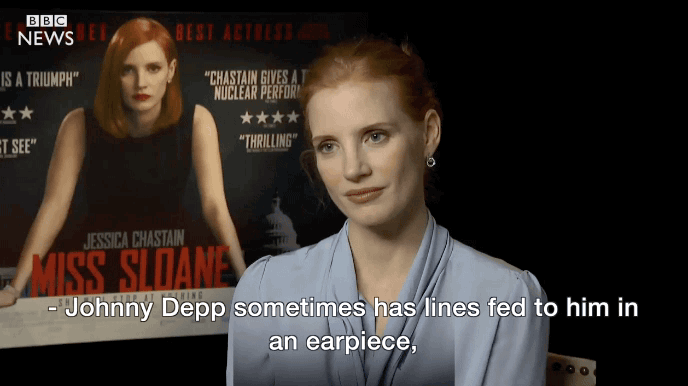 Jessica then laughed it off and went on to say about her own acting techniques – which involves working hard and spending a lot of time memorising her lines.
She told the BBC: "I guess my technique is working hard.
"So on the weekends before I go into my work week, I memorise. I spend my entire day working on the script and the scenes I have coming ahead."
You can watch the whole clip here.