Jason Momoa Has Shared A Load Of Pictures Of Him Partying With The "Game Of Thrones" Cast In Belfast
Jason Momoa also hung out with his old friends Jon Snow, the Hound, and Davos while partying in Belfast with the Game of Thrones cast.
It's been quite the week for Khal Drogo fans. Just a few days ago our emotions overflowed when he was reunited with the moon of his life IRL, Daenerys Targaryen, aka Emilia Clarke.
When Jason was in London promoting his new Justice League movie he made sure he hooked up with Emilia while he was in her town.
Well NOW he's met up with a load of his other Game of Thrones pals! Just a few days after chilling with Emilia in London, he spent 24 hours in Belfast, where the cast just happen to be filming right now.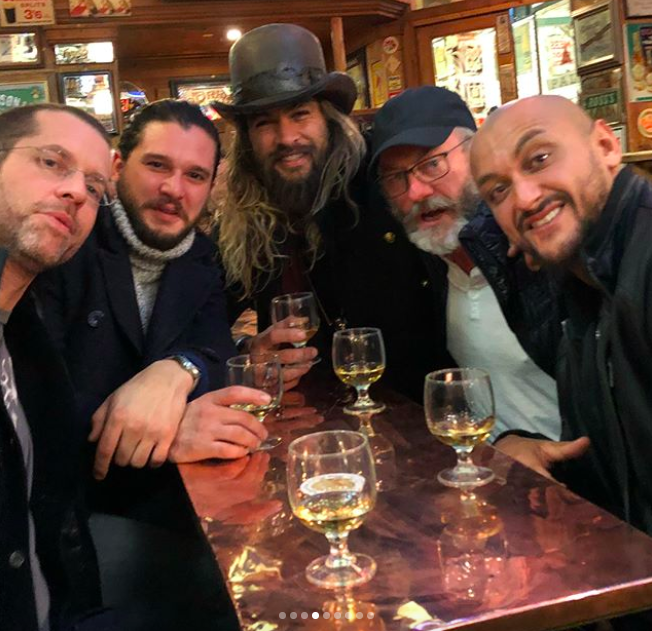 But the one we really care about is the fact he met and befriended Tormund Giantsbane! (aka actor Kristofer Hivju)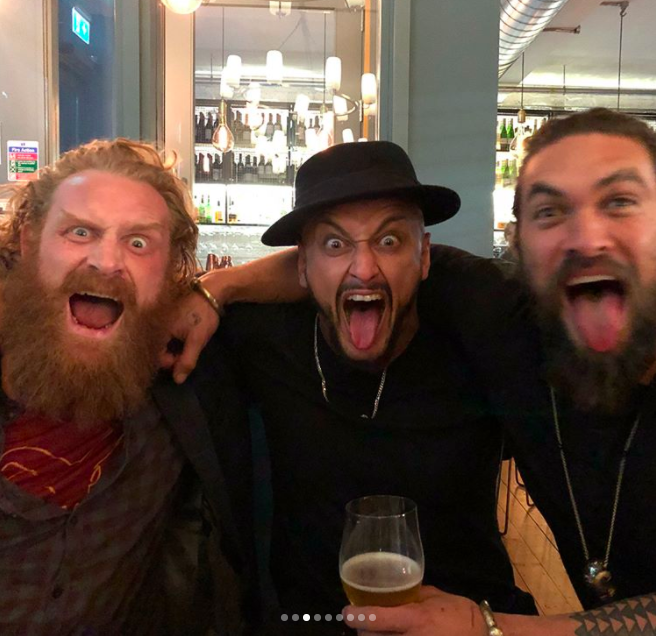 They'd never spent screen time together and never worked together on the promo trails when Jason was part of the cast. But look how much they bonded this week!
In fact, Jason even called him a new friend, as well as "a fucking legend" after hanging out for the first time.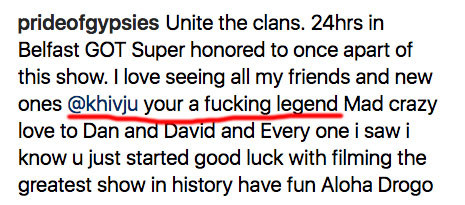 It's the Drogo/Tormund bromance we never knew we needed.