Chrissy Teigen Has Shared A Picture Of Her Stretch Marks Again And People Are Loving Her For It
"Normalizing things like stretch marks and cellulite in the public eye is so so important. Thank you."
Chrissy Teigen is pretty much the most popular celebrity around.
In particular she's loved for her realness. Whether it's shutting down trolls, getting real about celebrity weight loss, or making important points.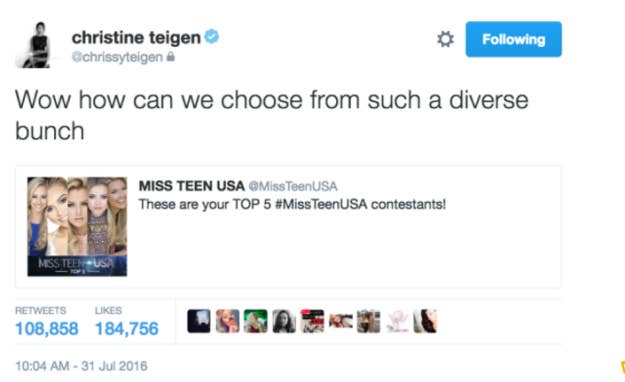 People have also been loving her take on motherhood ever since welcoming baby Luna into the family last year.
Especially when it comes to discussing how her body has changed. A few months after giving birth, Chrissy shared this Snapchat pointing out her stretch marks on her thighs.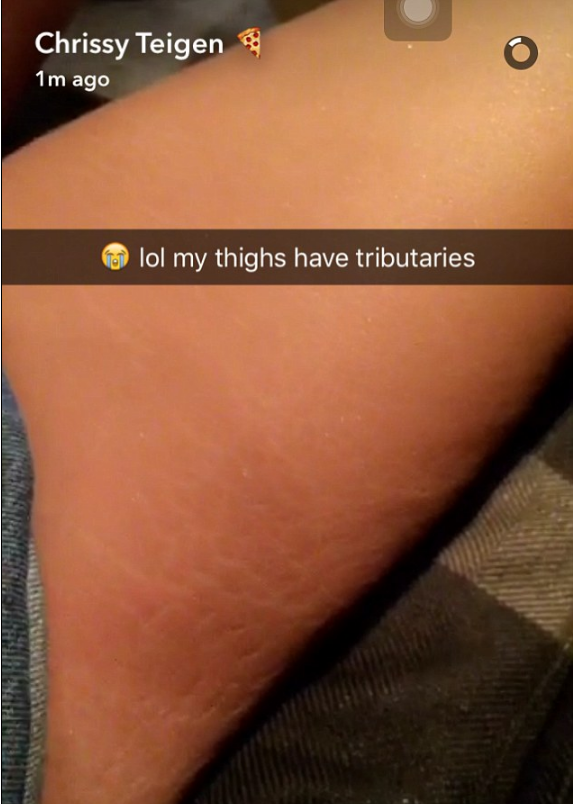 Which of course resulted in her getting a lot of praise.
Although it's not the first time her fans have loved her for showing off her perfect imperfections. She first shared an honest look at her body in 2015, when she shared this image alongside the caption "stretchies say hi!"
Well, now she has done it again. Chrissy shared this picture on Wednesday night, with the typically nonchalant caption: "Whatevs."
And people are absolutely loving her for it.
It even inspired some to share their own marks.
And they all seemed to share this same sentiment.