what's your dream job?

president? supermodel? el tabler? veterinarian?

the ira glass of my generation

doctor lawyer in space!!!!

journalist at the new york times

child protective services

curator at a latin american art museum

OB/GYN by day; owner and barista of coffee shop/bookstore called "Beans & Books" by night

shitty poetry writer extraordinaire

art critic slash theorist

kindergarten teacher by day, bartender by night

smol musician or working for NPR's tinydesk concerts

national geographic photographer

dirty lesbian revolutionary living in the woods

professional soundtrack maker or plant mom

name a person, dead or alive, real or fictional, who you would want to have dinner with

besides our famed el table alumna madeleine albright obvi...

erik satie (wild french composer)

fashionable indonesian journalist lee lin chin

a famous ancient chinese poet, li bai

joe "bae"-din, our glorious vice president

gilda radner/gilda rastegar

olivia wilde - i love her i wanna be her

what is your favorite el table sandwich or snack?

no, we don't have any gluten-free bread :(

bread end with fig spread

green monstah with bacon and no goat cheese

toast with hummus and valentina hot sauce

brie, bacon, and fig jam on sourdough

anything that I can add valentina hot sauce to

anything served in the "new daddy" mug

white chocolate chip cookie, heated up

potato chips with valentina

fig jam with swiss on a croissant

where can you be found on campus?

when you're not in el table (or maybe if you are!)

somewhere near pogo (my dog)

in the philosophy department

mail services to check my mailbox

crying about well written gay representation, in my room

jewett practice room #140 (MY room and everyone knows it)

really i only go to el table

notorious tower court steps

greenhouse - best journaling spot

in my favorite tree in the arboretum

honestly who knows every day is a journey and i am a wanderer

what is your beverage of choice?

tells us a drink that calms your mind body and soul

tea that I forgot about on the counter and is now lukewarm and/ or over-steeped

lemur tea (cinnamon vanilla earl grey)

hot tea, preferably green

virgin mimosa (get it on planes if you're a diva like me)

black coffee that you make and then forget to drink until 2 hours later

what is your patronus?

technically an el tabler is an animal just fyi lil fun fact there

golden retriever (? i think?)

i don't understand the question and i refuse to answer it

i never understood harry potter as much as my friends

i have always lied about my harry potter knowledge and now everyone is going to know it

puppy - love to love and be loved

my cat, eva (sleepy, cuddly, and fierce when need be)

if you were a vegetable what would you be?

this is probably the most important question, tbh

tomato (not a vegetable but it speaks to me)

ginger and or butternut squash

.. does an avocado count? If not, cauliflower...?

I wouldn't be a vegetable, I'd be a nectarine

what's your sing-in-the-shower song?

you're not the one by sky ferreira

too scared of jamming out too hard and slipping/falling in the shower to engage in this practice

no singing, but shuffling to the harsh, tasty beats of britney spears

that song at the end of night at the museum (september)

can't take my eyes off of you

como lo hacia yo by ken-y

sunday morning by maroon 5

chief don't run by jidenna

la bicicleta by carlos vives ft. shakira

hide and seek, likely while sobbing

you and i by ingrid michaelson

the entire soundtrack from RENT

what's your romantic deal breaker?

tell us what trait makes you sing "sorry" by beyonce in your head as you walk away

untrimmed/gritty nails!!! ack

eats a lot of yogurt (i hate the smell)

a cis-man; especially of the white variety

the belief that put-down sarcasm and constant mockery is a strong personality

puts ketchup on everything

not having manners like saying thank you or just common decency

if you're not up for intelligent conversation don't bother

idk pls just be kind and good

not tagging me in cute kitten videos

dishonesty and dislike of dogs (or any animal)

people who don't like pineapple on their pizza

"i listen to everything except country"

it's pub night - what are you up to?

if someone is dancing to bailando it's either pub night or 10:43am on a tuesday and you're in el table

waiting in the hoop for ramen and wearing a "going out" sports bra

finishing my pset due on friday

saying i'm not going to leave my room and then inevitably end up leaving my room

avoiding the pub at all costs. no fight-or-flight reactions for me tonight, no sir

pretending to do homework in the hoop

really tired and probably studying but wishing I was pre-gaming while texting everyone at the pre-game instead of actually studying.

listening to leavin by jesse mccartney on repeat, though he's kind of ugly

notorious tower court steps

if not already at the pub with friends, probs studying or watching netflix with... a beer

in my room starting/finishing work i have due friday

dancing it up and/or having a deep/sad conversation with someone on the steps outside hoop

circling the dance floor to say hi to friends, crack a few ~wild~ dance moves, and be in bed by midnight

bundling up for the arctic trek to west side

complete this sentence: i missed my assignment deadline because...

because you had to pay your tab? don't say because you were waiting for your sandwich.... srsly

because i spilled lemon thai on my final draft

because i was watching jane the virgin/watching oddly satisfying videos on my instagram discover page

because i was too stressed out to start

i don't miss assignment deadlines

i also don't miss assignment deadlines

because i was fighting my urges and winning the battle again, quietly, sequestering my dissociating body where I can keep it warm and breathing until I return to pilot my limbs towards passable academic standards.

because hot cheeto dust clogged my computer keyboard

because of who i am as a person

because i was having a soul to soul

because i stayed up talking to my friends all night and i value my sleep

because planet earth released a new season

because i stayed up all night finishing it but fell asleep

(insert relevant existential crisis)

because i needed to nourish my soul

because i thought i could finish but i'm overcommitted and i was lying to myself

because of who i am as a person pt. 2

because there was a rly nice sunset!!

what's your star sign?

are we compatible? jk everyone should be compatible with el table

taurus rising leo - stubbornly proud about it

what's a star sign? horoscope? If so gemini

capricorn, aries rising, virgo moon

scorpio (side note: embarrassed about this but also curious if im a true scorpio)

pisces (twin fishes for the win)

taurus sun/aquarius moon AFFF

your superlative in high school was ...

our collective superlative was best sandwich

most simultaneously overachieving and underachieving

probably quirkiest or something dumb like that

best twitter (i hate myself)

most likely to be caught studying

my senior quote was "i think i'm in love with myself?"

most likely to ditch stem for liberal arts without looking back

most likely to attend a women's college

most likely to have female admirers

most likely brooding over art

most likely to be found eating in the library

most likely to be a d.c. madam

friendliest, most likely to be president

most likely to be president (lolz)

in middle school i made everyone call me the class clown

el table is out of avocado, what do you do?

we might be out of them but they're always in our hearts

try to suggest artichoke tapenade but accidentally suggest olive tapenade

cry, sit in silence, look into nothingness

ask if i can replace it with a spread? (ask whichever senior I'm working with what I should do lol)

"hello, neighbor! have you heard the good word? we have artichoke tapenade. let me tell you more--"

apologize for having eaten it

would u like that replaced with another $1 item

color cream cheese with pesto and hope no one catches me

smile, apologize, and become new friends with the customer, promising to text them as soon as avocados are back in stock

steal some out of bhavana's fridge

internally scream while informing customers

smile and inform them that a. tap. is a superior spread so really this is a cause worth rejoicing

feel dead inside because i hate letting customers down

sit down and gently hold the customer, while sobbing quietly along with them, and assuring them that you will get through this together, and that you're going food shopping this weekend

grow an avocado in the back closet REAL quick

draw them a tiny avo to make them feel better *
Which El Tabler Are You?
You're Phoebe Buffay! Put on your best wig and have a GIRL'S NIGHT!!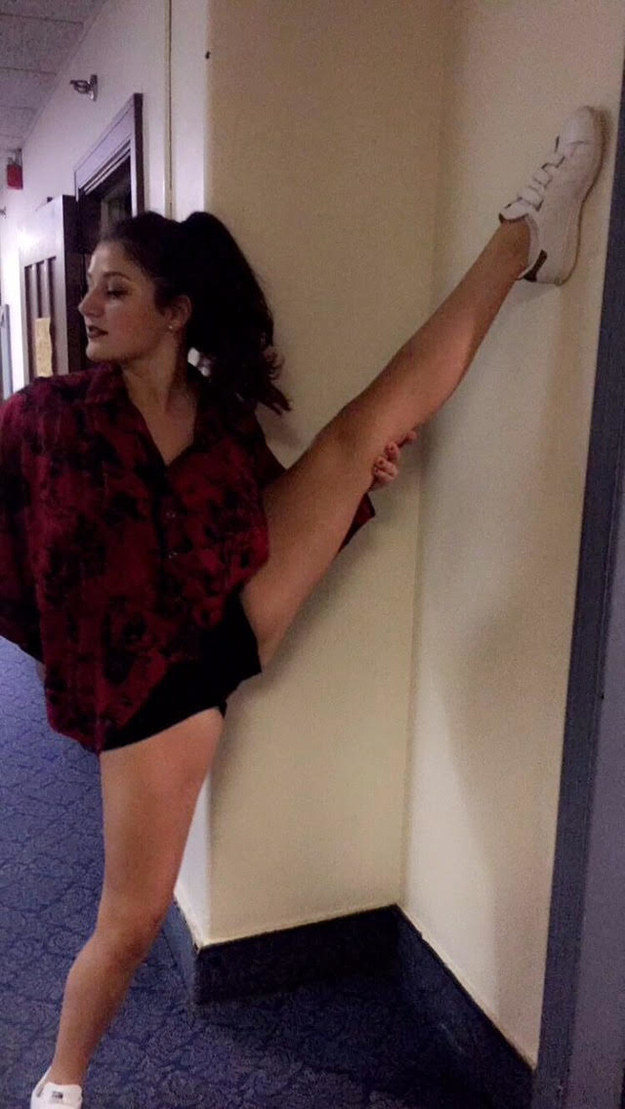 You got Bhav! You love the humans in your life more than anything and are either incessantly telling them or worrying that you're overwhelming them. You run on coffee, Spanish music, soul to souls, and a little heartbreak. On your best days, you smell like lavender. You love to plan but also love spontaneity, so all your plans are written in pencil until they're actually completed (at which point you copy them over in a 0.38 pt Muji Pen). You have a lot of emotions but its okay because your name literally means "strong emotions." You love your friends' birthdays more than anything but hate your own. Find people who will listen to your stories, be spontaneous with you, and value your insane heart and then hold onto them tight- you won't be sorry you did.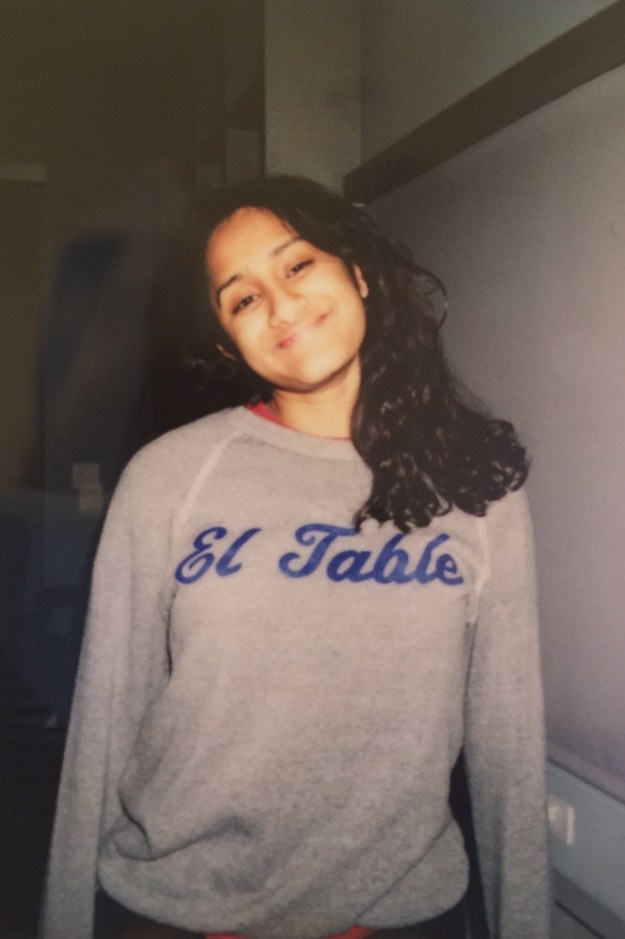 You are comfort over style, but sometimes your comfort is stylish. You can be found in El Table writing poems about regressions on paper towels and/or crying about graduation. You LOVE your friends, but you'd never let them know that. You have a soft spot for adventure, chosen family, and girls with pretty laughter. You rarely panic, even when you probably should. You usually have an "I have no idea what's going on" look on your face, and it's mostly correct.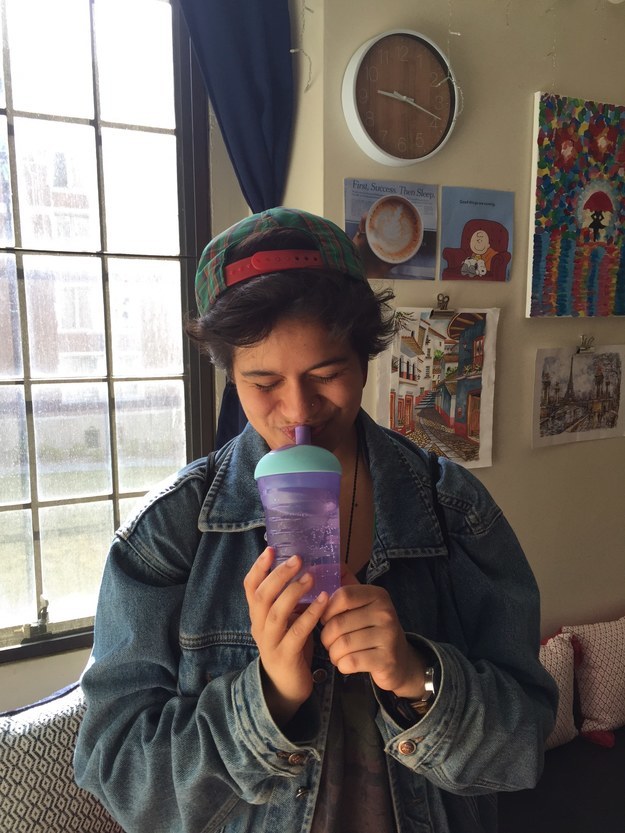 You're fucking weird. I don't know how you got here. You're probably the most random person in all your friend groups. Nobody knows why you're their friends but they love you. You fit in everywhere, but you really fit in nowhere. Ok that sounds a little depressing, but aren't you also a little proud of how weird you are? Like no one is you, you know? Just you are you. Keep doing you. I'm here for you.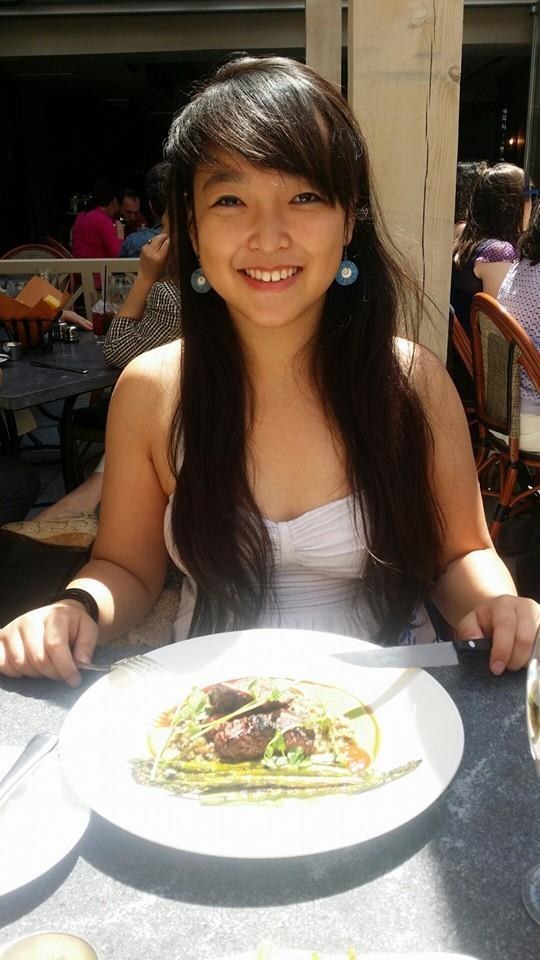 You got Kelsey! You scored 80% neurotic on a personality test, and your friends agreed with the results a little too quickly. When you're not in El in the morning, it's because you've made your own pour over coffee in your room and are scrolling through your instagram, planning ur next post. You are less known for your love of funk music that can get you dancing no matter what mood your in. Your YouTube top suggested videos are soft river sounds and cute puppy videos. You simply could not ask for more in life.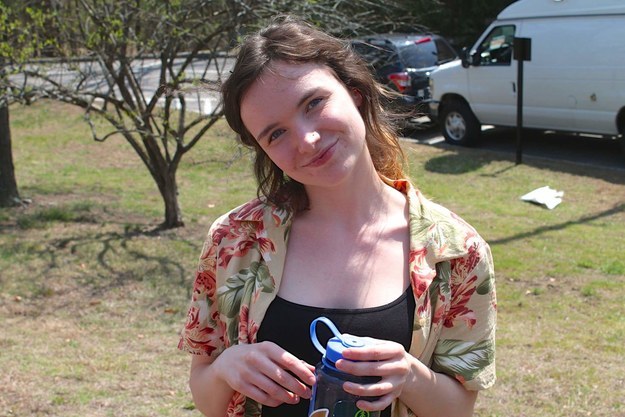 Your favorite things in the world are good music, overpriced food, and rare moments of spiritual enlightenment. When you're not frantically researching some aspect of East Asian culture for an overdue paper, you can be found reading manga or watching a poorly acted Korean drama. You like to pretend you're a stone cold ice queen who lacks empathy but in reality you value every human interaction. Good luck, you'll need it......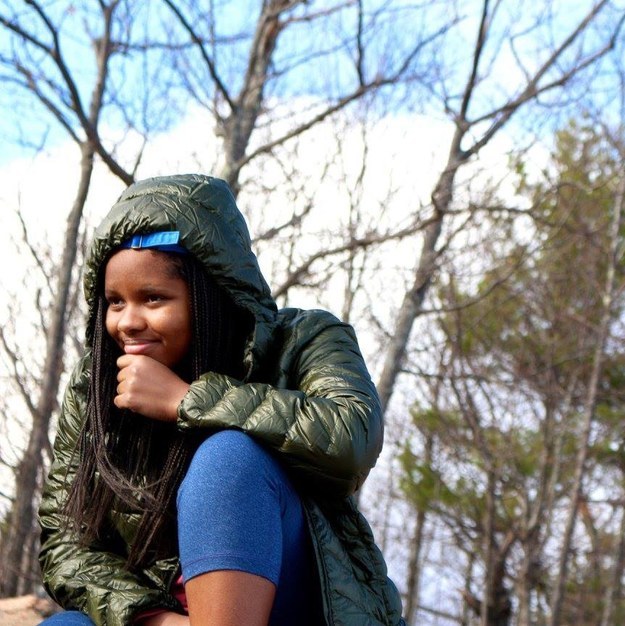 you love to feel things and make things. you are continually inspired by your wellesley sibs and will often request they repeat themselves so you can record their sweet voices for a podcast you will one day make or to sample in a song. you love lake walks, soul to souls, edamame, and whimsical trips into the city. you strive to learn + grow + create always! thanks for being a buddy everyone.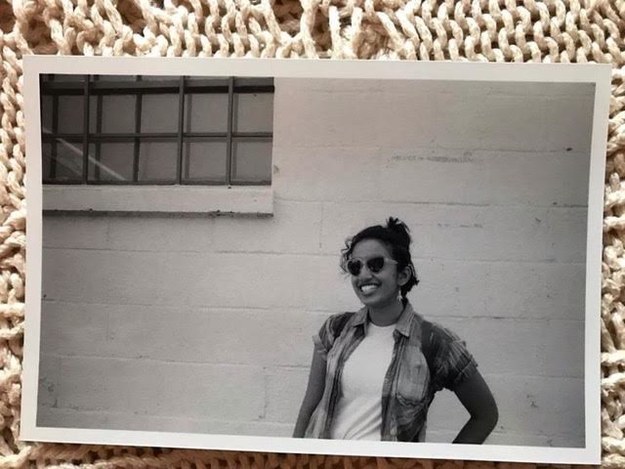 You're 30 percent survival-based social performance, 15 percent flinch, 5 percent flinch suppression, and 50 percent earnest about the few things that inspire passion in your waking life! If you were a sandwich ingredient, you'd be the delicious food particle that fell on the floor that you ate without telling anyone, at no cost. When not eagerly picking up extra shifts at El Table, you can be found jogging around the lake or pumping leg iron at the gym. Your continued existence means a lot to me and if you're reading this, I love you. I promise, I love you.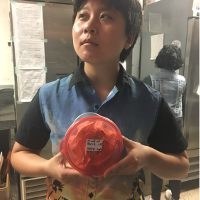 Your low-key addiction to scratch off lottery tickets started when you turned 18. You may come off as quiet but smolder from within. You can be found sprawled out in Tower courtyard with mason jars filled with mysterious herbal drinks. Sometimes you start thinking about artificial intelligence and get really scared. If you don't have any tattoos already...don't worry you will.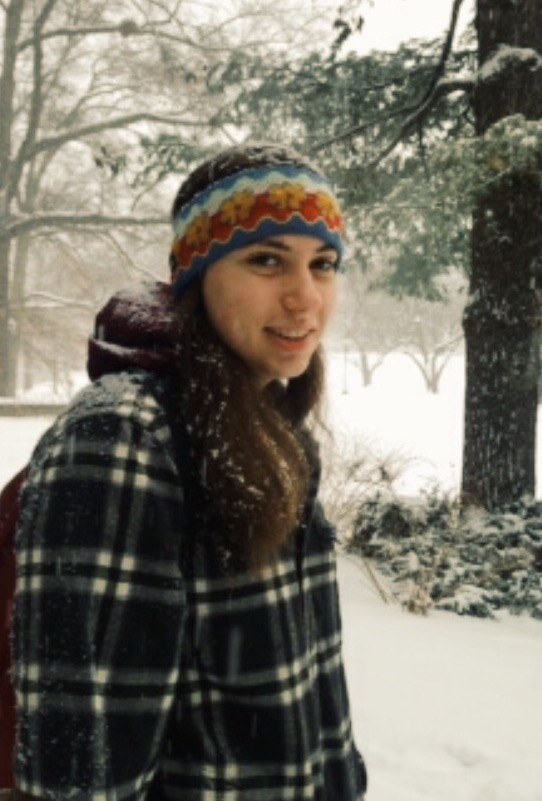 You are Sabina and are probably listening to your favorite podcast (538 elections) or the same Beirut song on repeat without headphones. You love debating and thermophilic eubacteria and are probably about to go practice piano. You're prone to orchestrate elaborate snapchat bits, read Shakespeare critically, or mess up orders at El.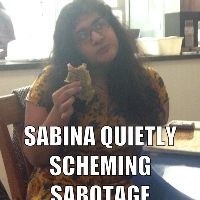 You're a sports geek (only) at heart who has a hard time breaking habits whether they are binge-watching tv shows or eating sweets (you'll never stop eating. Embrace it). You're a loyal friend who values honesty and warm interactions. While you're too self-conscious at times to follow your passions and desires, you're a meticulous and careful planner who takes baby steps every day! When you're not in Stone D or the science center, you're most likely in El or sleeping cuz you can't function without 8 hours of sleep. You're not the one to be super expressive, but you secretly enjoy being pampered with hugs and other forms of affection so here's some lovin for ya <3<3<3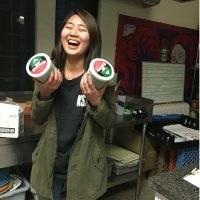 You got Genae! When not eating toasted bread ends at El Table, you can be found ensconced in the philosophy department or behind the Clapp Desk. You're addicted to Spotify, flannels, and the New York Times Opinions Section, and you've come to terms with it. You also love pictures of goats in sweaters. A lot. You trust slowly, love easily, and are prone to getting more upset when people hurt your too-good-for-this-world friends than when misfortune happens upon yourself. Though you pretend to be obsessed with Aristotle, the kind souls in your life mean more to you than any old Greek man ever could. You're probably in a bookstore right now wondering if you should spend your salary on yet another book, and truth is you probably should.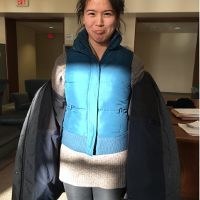 You are over-committed but secretly love it because it doesn't give you a lot of time to feel sad. You love Miami, your essential oil diffuser, and reality television. You talk about how lactose intolerant you are as you order your second dominos of the week. You can be found lounging around El or crying in the art library. You once had a tumblr dedicated to Devendra banhart and that says a lot about you.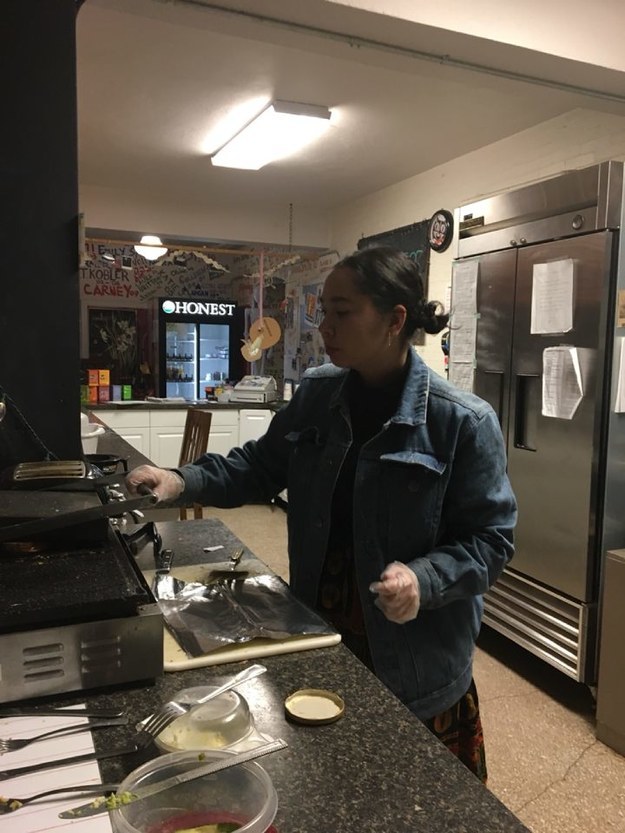 You got Hershel! You are are trans, an ENTJ, and don't like spending time at home. You have the cutest spider plant named Mercy and you treated yourself to a lot of room decor at the beginning of the year. (Wasn't really your fault, you had NONE). You love telling your friends you love them, because you mean it! Your favorite meme is Down with Cis. During the month of November, when you weren't at El, you were writing a story for NaNoWriMo. You can be my wingperson anytime. See you in space, partner.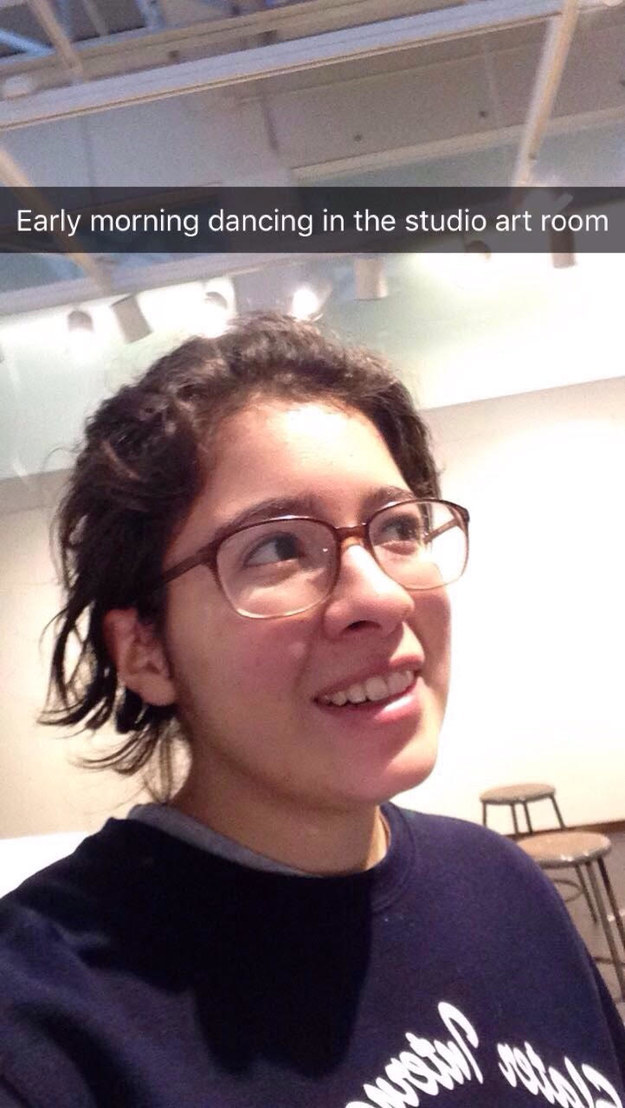 You are ichen: lover of journal-writing, absurdist theater, and Doritos. You are on the quieter side but aren't afraid to tear up the dance floor for Lip Sync. On the rare occasion that you aren't in El Table drinking Mind, Body and Soul and/or having spontaneous dance parties, you can be found in Pom dining hall (especially on Nacho Saturday) or at your nicely decorated Clapp thesis carrel.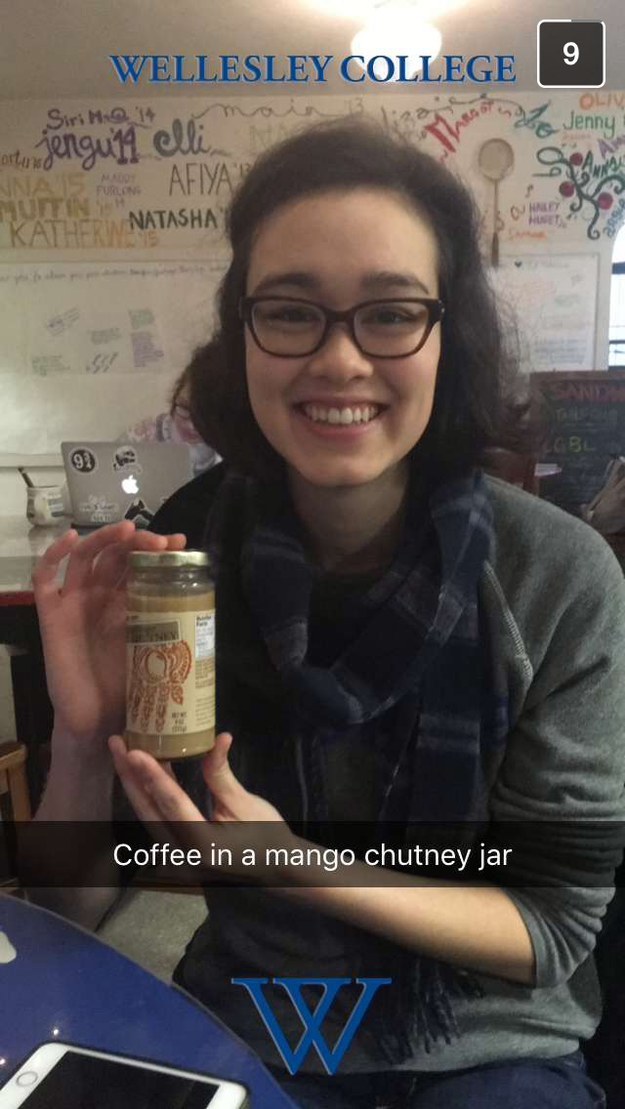 You're 40 percent despair, 10 percent deep musings, and 50 percent memes about dogs. If you were a character from Friends, you'd be Ross. You've learned to embrace it. When not physically in El Table (rare) you can be found in Clapp stress-writing a paper the day it's due, completing a triathlon, or gently crying into a book of Louise Gluck's poetry.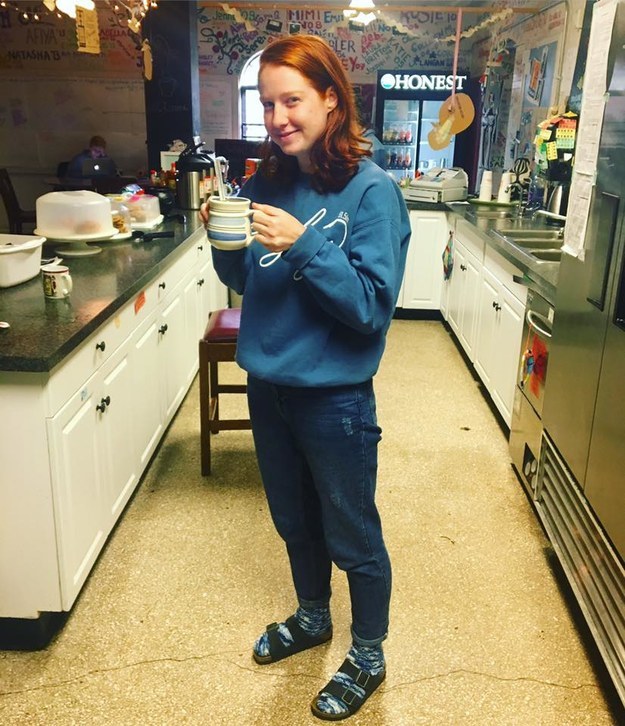 you're usually in a million places at once but you really love everyone a lot so you don't mind. you usually allot yourself one minute of walking time no matter where you're going. you just started drinking coffee to seem more artistic, but you're not sure if it worked, and now you're addicted. nice.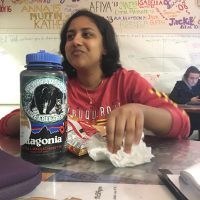 You got Marley! Like Marley, you probably spend much of your time staring at a screen, trying to write witty Buzzfeed bios until eventually realizing you're not funny. People are your passion, and so you're involved in every slightly social club and job on campus, repeatedly ignoring your school work and life responsibilities, but feeling alarmingly not stressed about it. Your favorite past times include climbing trees, talking about Oregon, and insisting that you never cry while weeping hysterically over a picture of a cat. You can be found living in El Table, or potentially wandering aimlessly around campus looking for friends. If this is you, don't worry, you will run into a friend soon, because at the end of the day all roads will lead back to El Table <3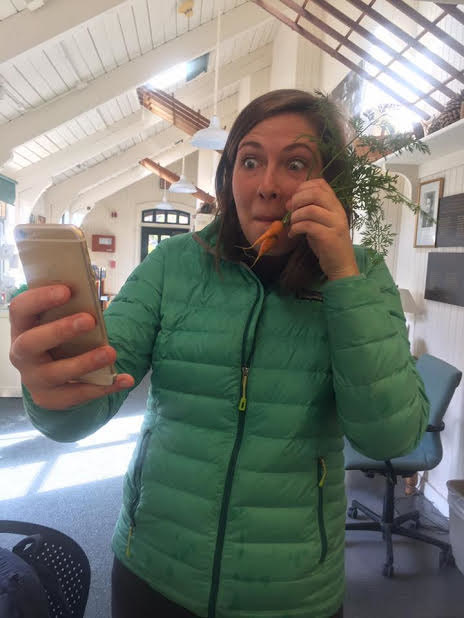 You got... Diana! You have a heart of gold, and you are everyone's hype-woman. You can be found working that grill at El Table or you may be spotted in Stone D living room -- that's it, you don't go anywhere else. Trying to convince you that the Chicago Bulls aren't the best team of all time or that hot cheetos are just okay is where your sun sign really comes to shine: it's like talking to a brick wall. You try to bring light into everyone's day and are responsible for all of your friends' most liked Facebook pictures (you are also most likely to "like/love" all of your friend fb pics) If you went through this message without thinking about your cats once, you may have gotten the wrong result.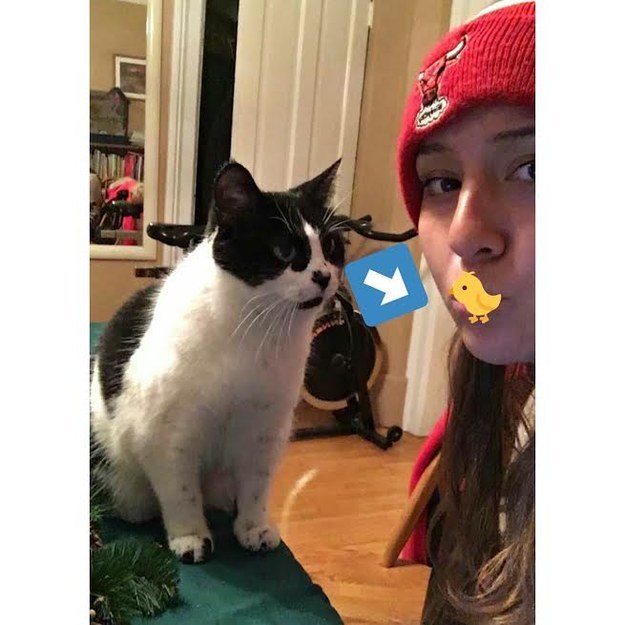 You got Mer! A member of *2* sustainable coops, your true loyalty is to composting. You believe that making toast is an art, writing papers is a social construct, and Soulja Boy is underrated. A tender bean with a weakness for well-curated playlists, you love your famELy from the bottom of your soft lil heart <3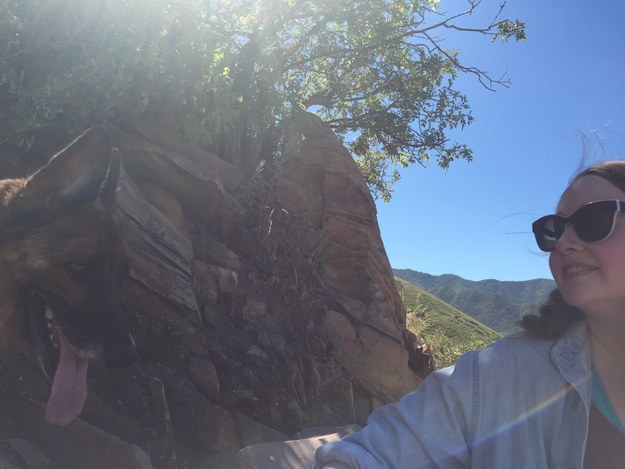 This post was created by a member of BuzzFeed Community, where anyone can post awesome lists and creations.
Learn more
or
post your buzz!