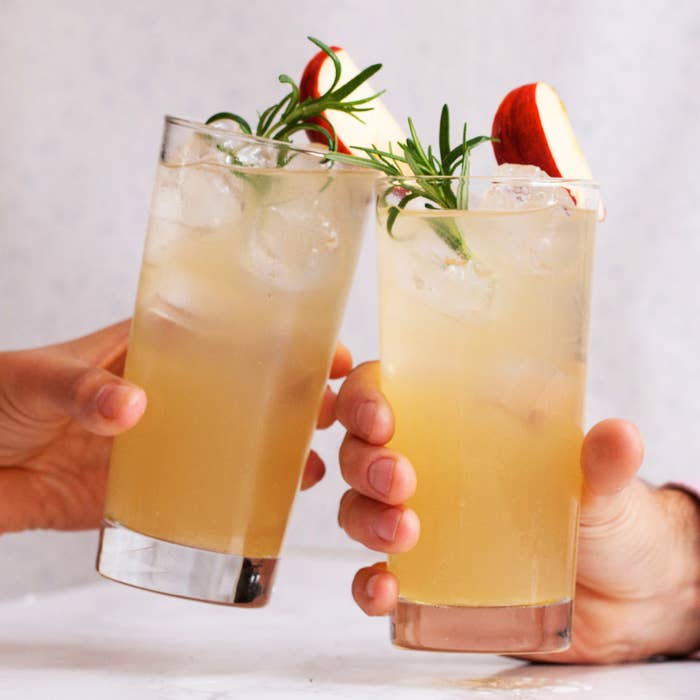 Apple and Ginger Ketel One Soda
Serves: 6
Units Per Serve: 2 (with 50 millilitres of Ketel One Vodka)
Ingredients
200 grams honey
200 millilitres water
30 grams ginger, peeled and grated
2 apples, peeled, cored and grated
Sprig of rosemary
To make 1 cocktail
50 millilitres Ketel One
50 millilitres apple and ginger syrup
Handful of ice
Soda water
Garnish
Apple slice
Slice of ginger
Sprig of rosemary
Preparation
Put the honey, water, apple, ginger, and rosemary in a pan over a low-medium heat.

Simmer for 25 minutes. Remove from the heat and leave to infuse for a further 10 minutes.

Pass the mixture through a sieve to separate the syrup from the apple, ginger, and rosemary. Reserving the syrup for your cocktail.

When you are ready to make your cocktail, add a good handful of ice to a glass, add the vodka, apple and ginger syrup, and top with a little soda water. Garnish as desired and enjoy!