Whenever I go out to eat with the girlies, I get hit with a nonnegotiable craving for a Caesar salad the very moment I scooch into the booth. Even though I peruse the other "non-premium" side options, I always end up ordering myself a cute little side salad. They can upcharge me all they want and I won't mind because as far as I'm concerned, crunchy romaine tossed in zesty dressing and sprinkled with fresh parmesan is the height of luxury when you're out on a Tuesday night.
I decided it was my life's mission to uncover which restaurants are running the Caesar salad game and which ones are chillin' on the bench.
To accomplish this, I set off on a noble quest and ventured to six common chain restaurants specifically to try one from each of them.
Here are the restaurants mentioned in this post, and the cost for each:
Red Lobster: $2.49 to add a side salad

Applebee's: $3.49 to add a side salad
Carrabba's: All entrees come with a choice of side salad or soup automatically

Texas Roadhouse, Outback Steakhouse, Longhorn Steakhouse: No upcharge
After my journey, I'm confident that I've found out once and for all which restaurants have a fresh Caesar side salad that serves up the crunch and flavor we're looking for, which ones may have some tasty elements but miss the mark on other toppings, and which ones are just wet lettuce complete with runny dressing haphazardly spurted on top. I'll be starting with my least favorite and building up to the bangin' salads that you'll be craving by the end of this list! Keep scrolling to watch the action unfold.
6.
Outback Steakhouse: one crouton to rule them all.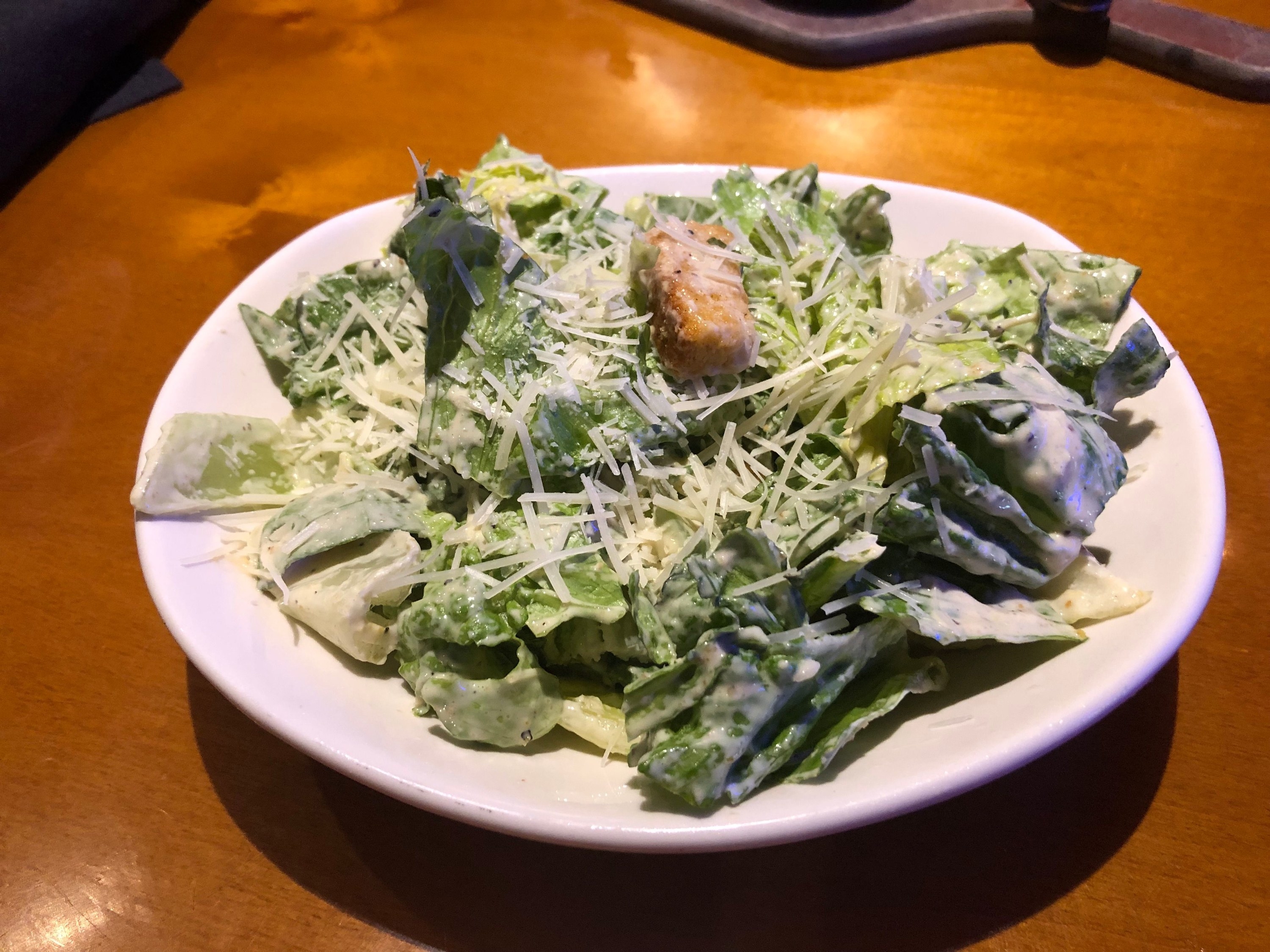 The real culprit? The cheese. Shredded bits of flavorless white.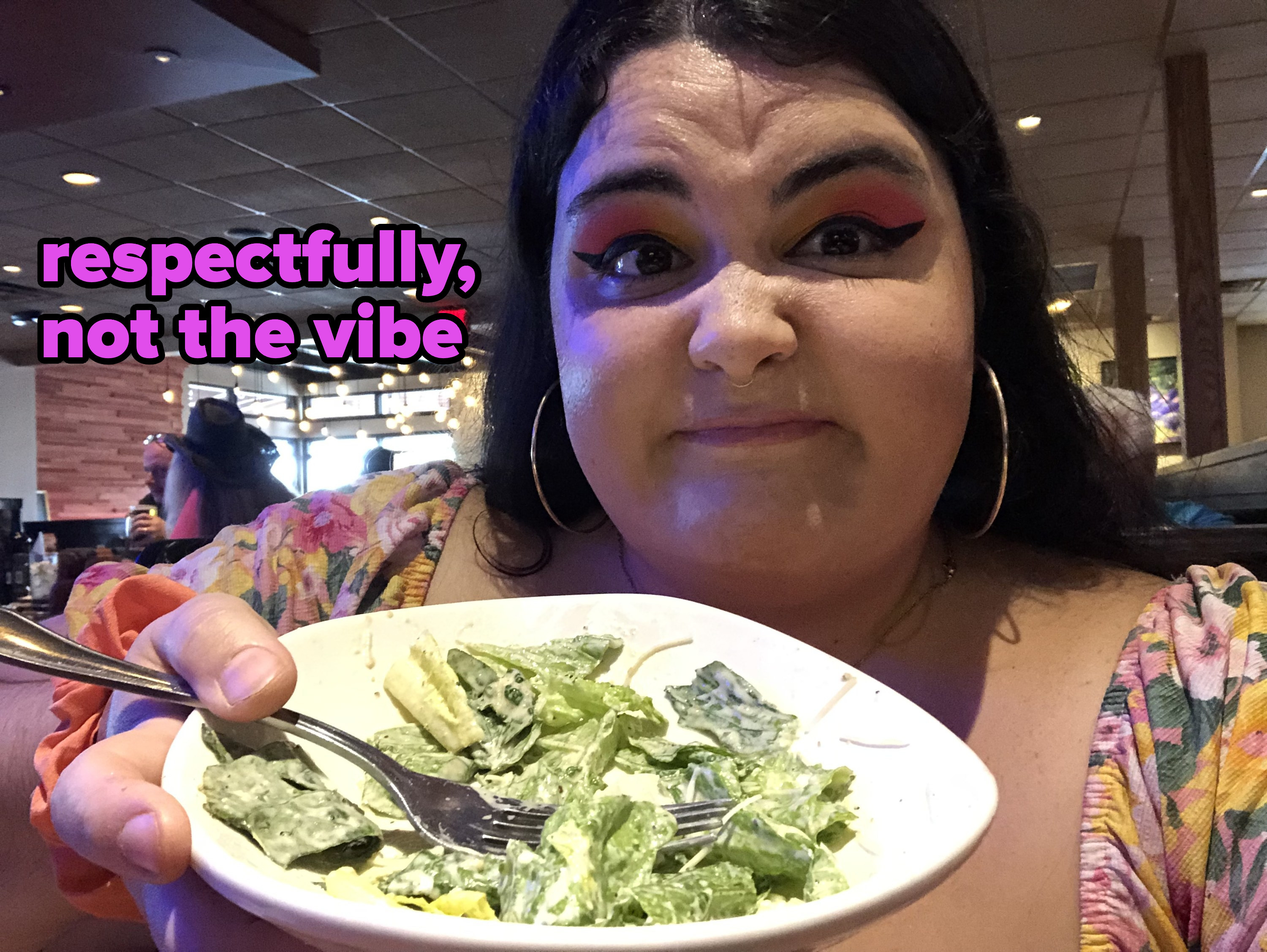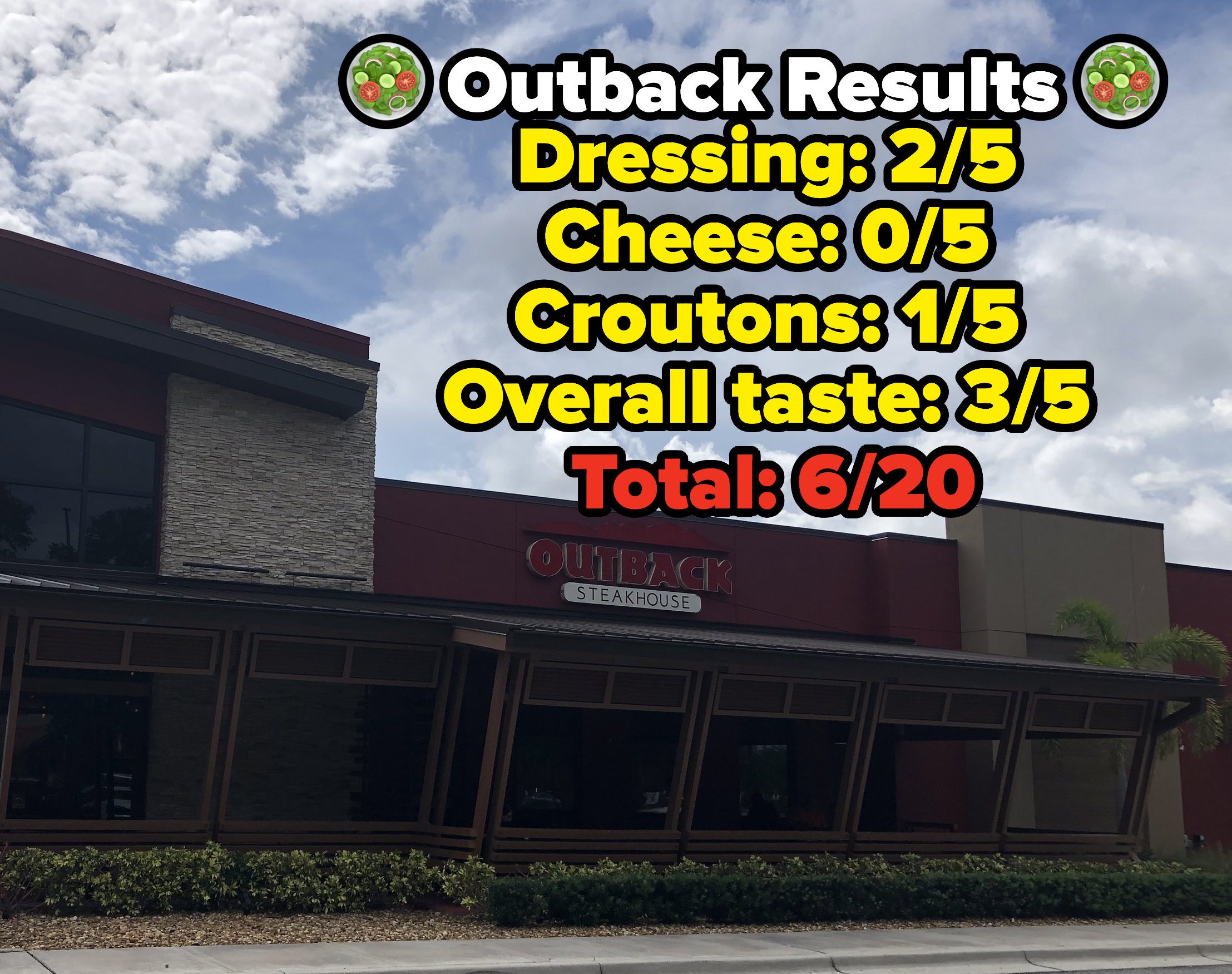 5.
Applebee's — yep, that's a salad 🤷🏻‍♀️.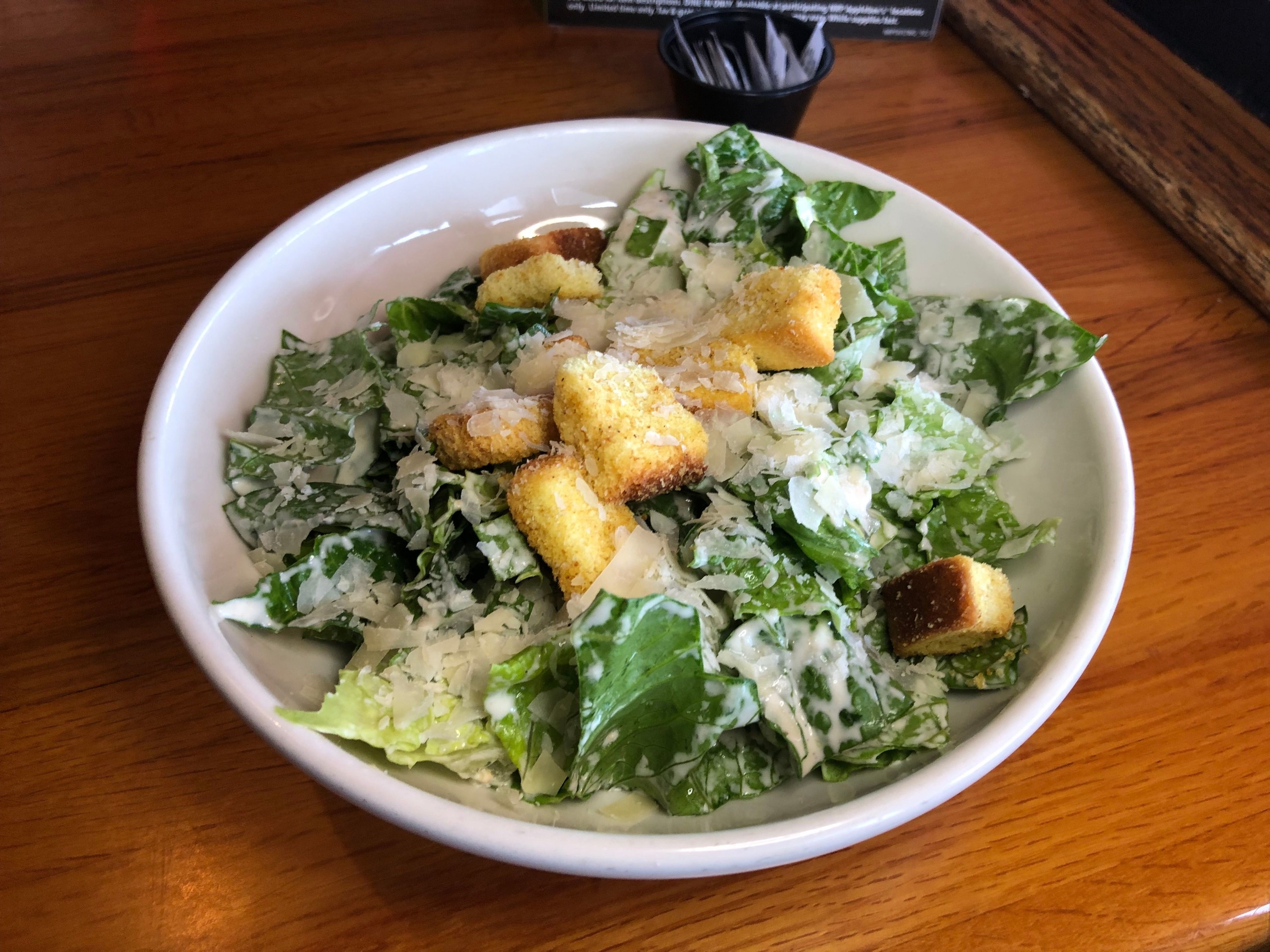 However, I did find a powdery element in the mix where I was definitely not looking for it — the croutons.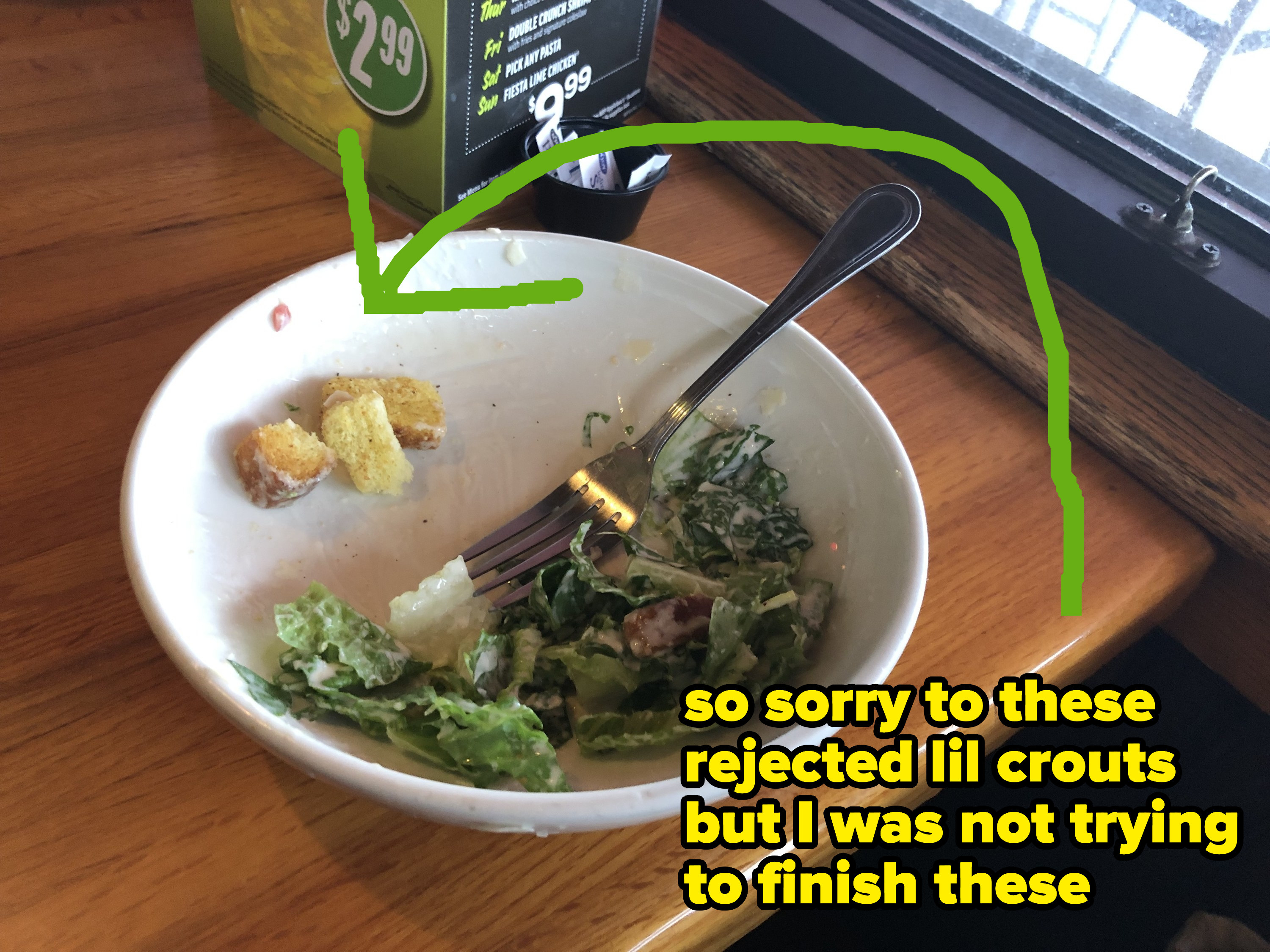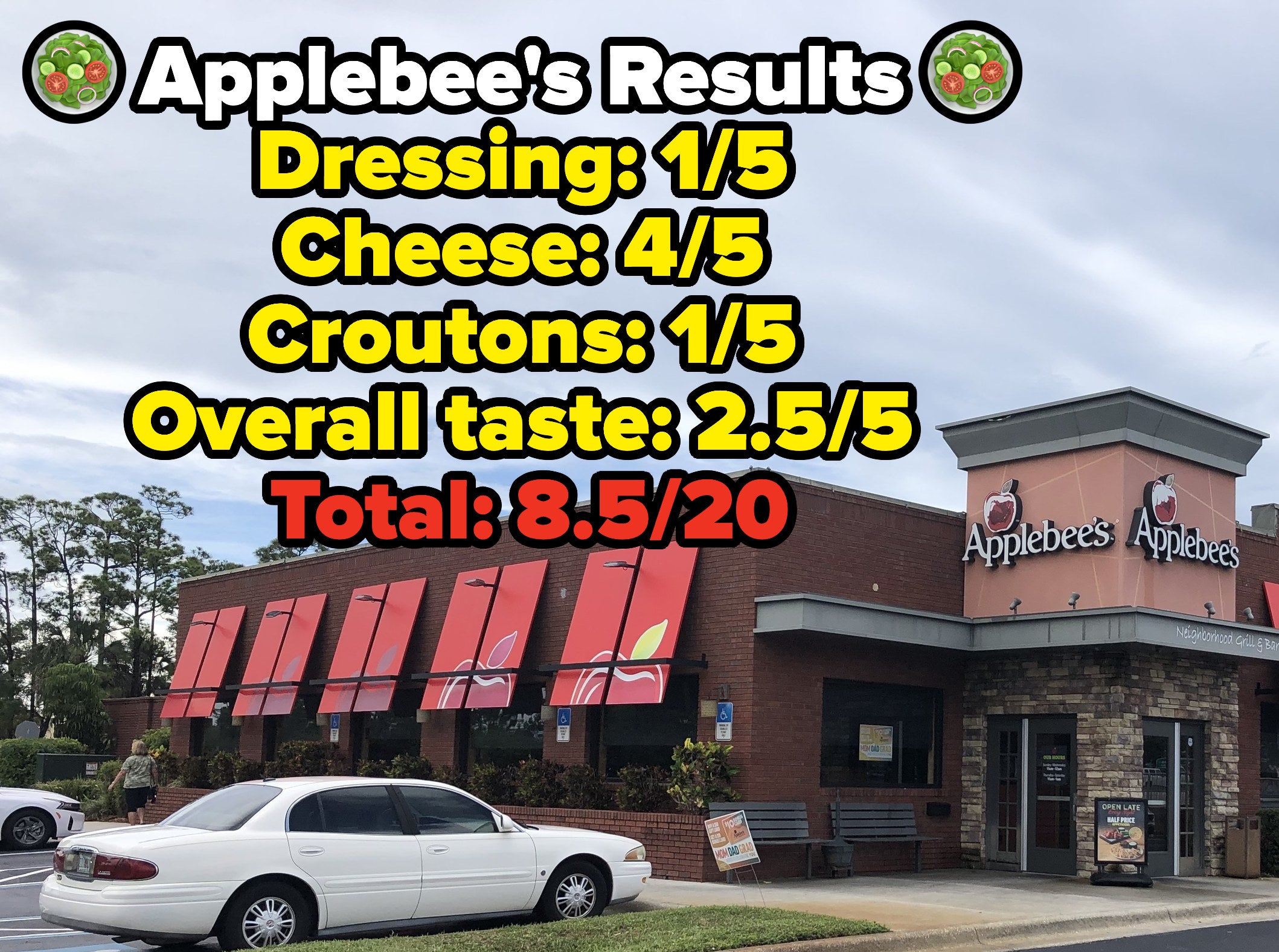 4.
Longhorn Steakhouse: Caesar? I hardly know her.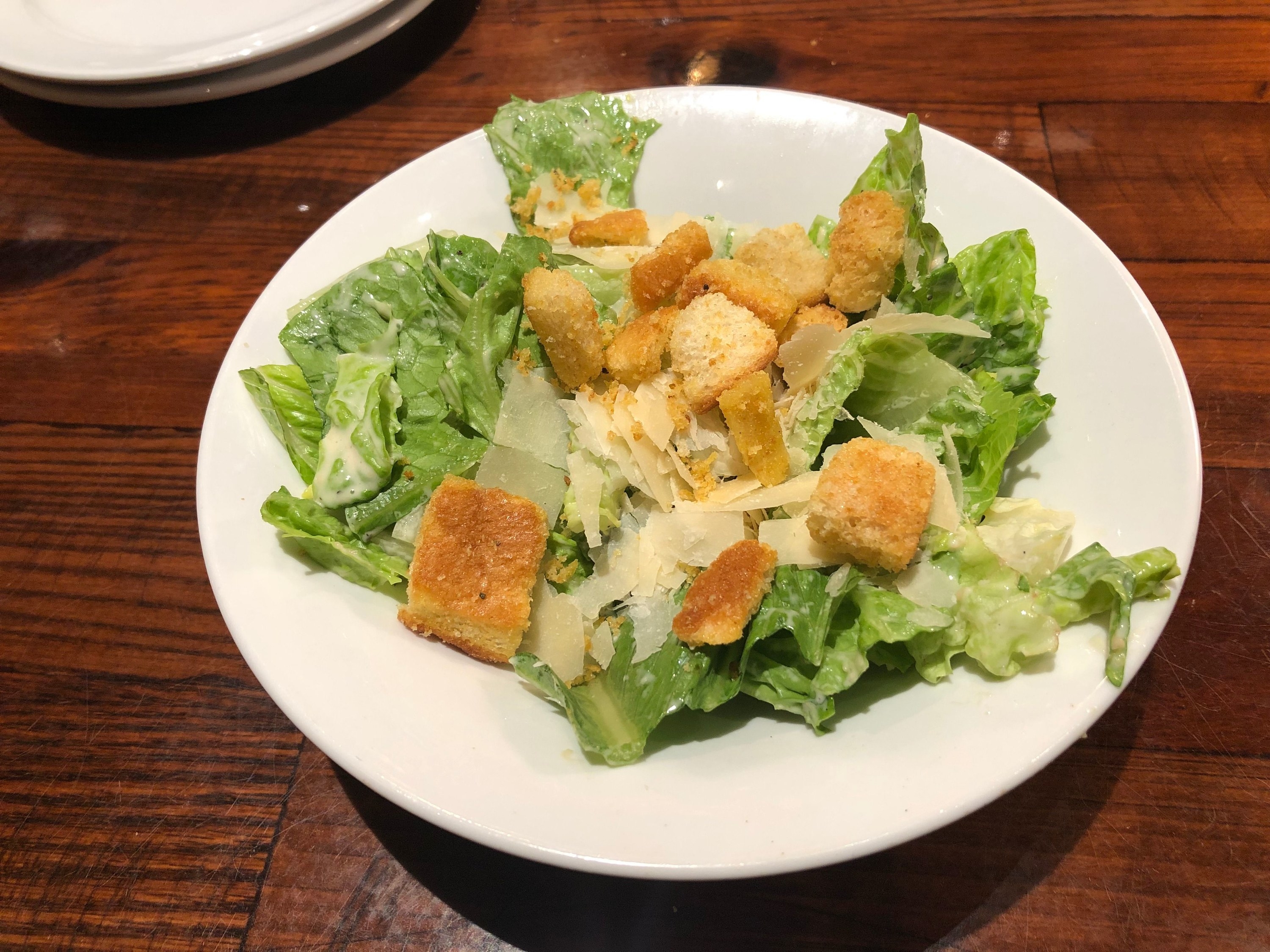 Although the cheese and croutons were pretty good, they weren't good enough to keep me from noticing how the salad only had but a whisper of dressing, and how unreasonably gargantuan the lettuce leaves were.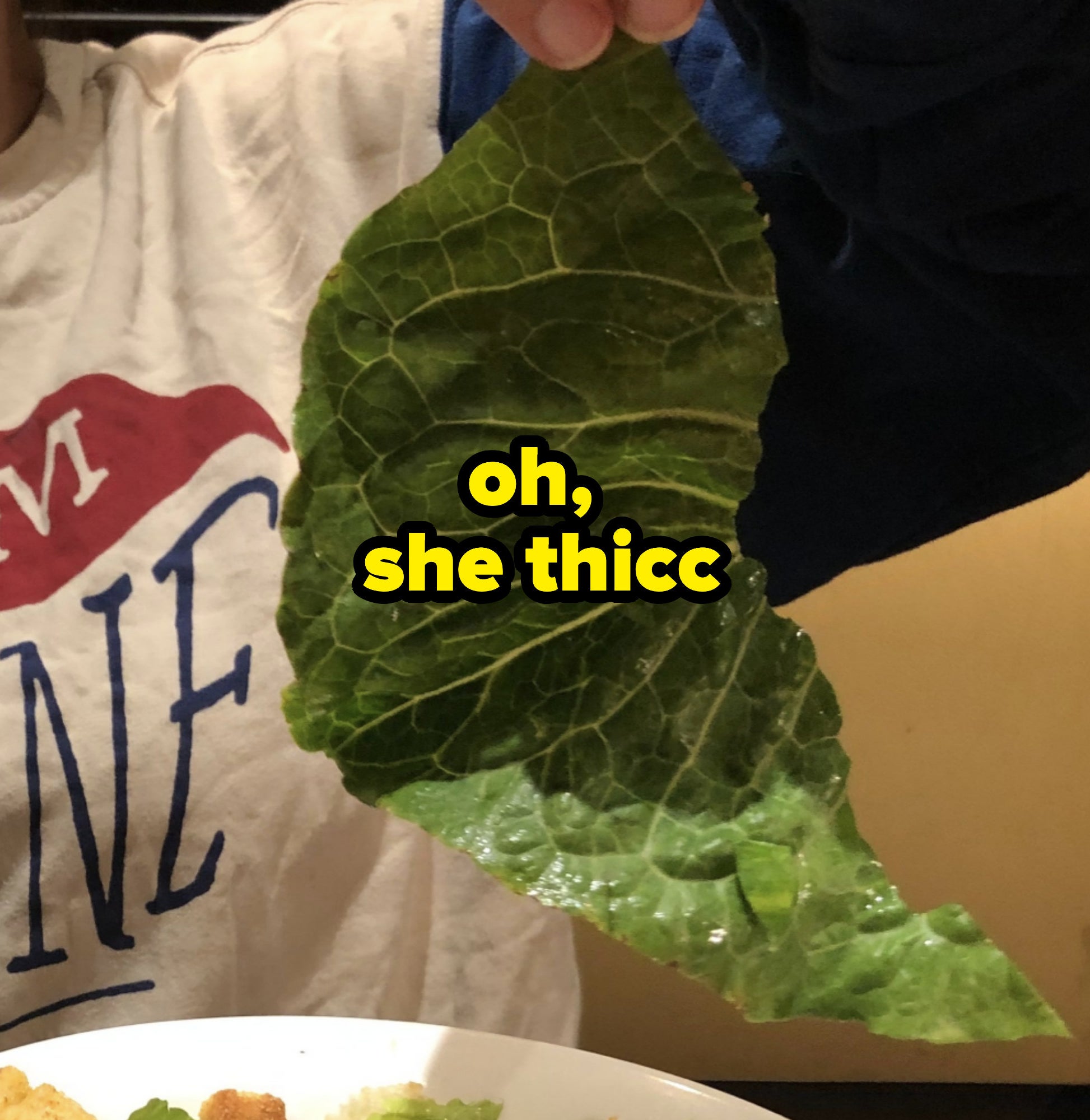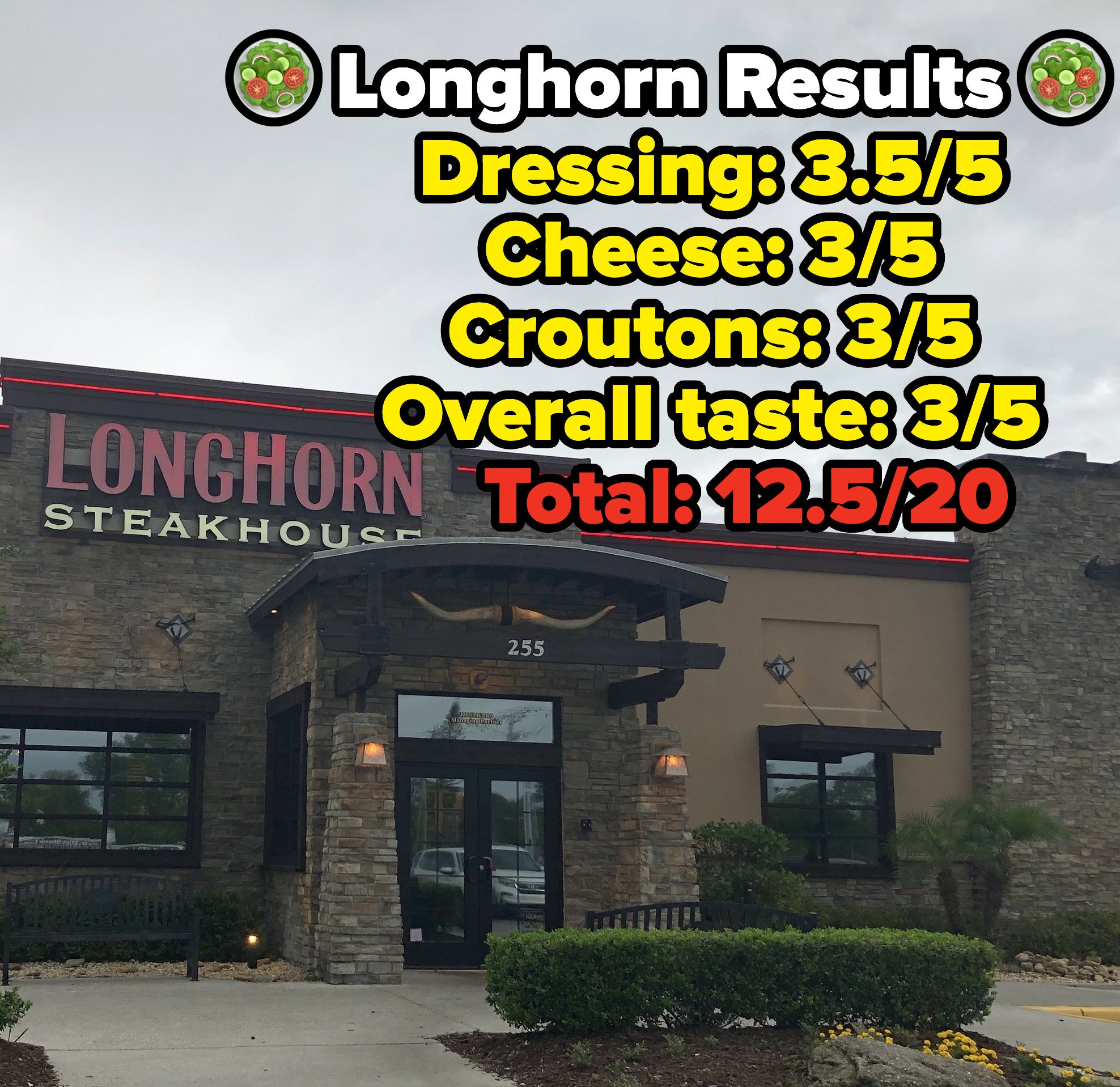 3.
Texas Roadhouse — well, howdy! 🤠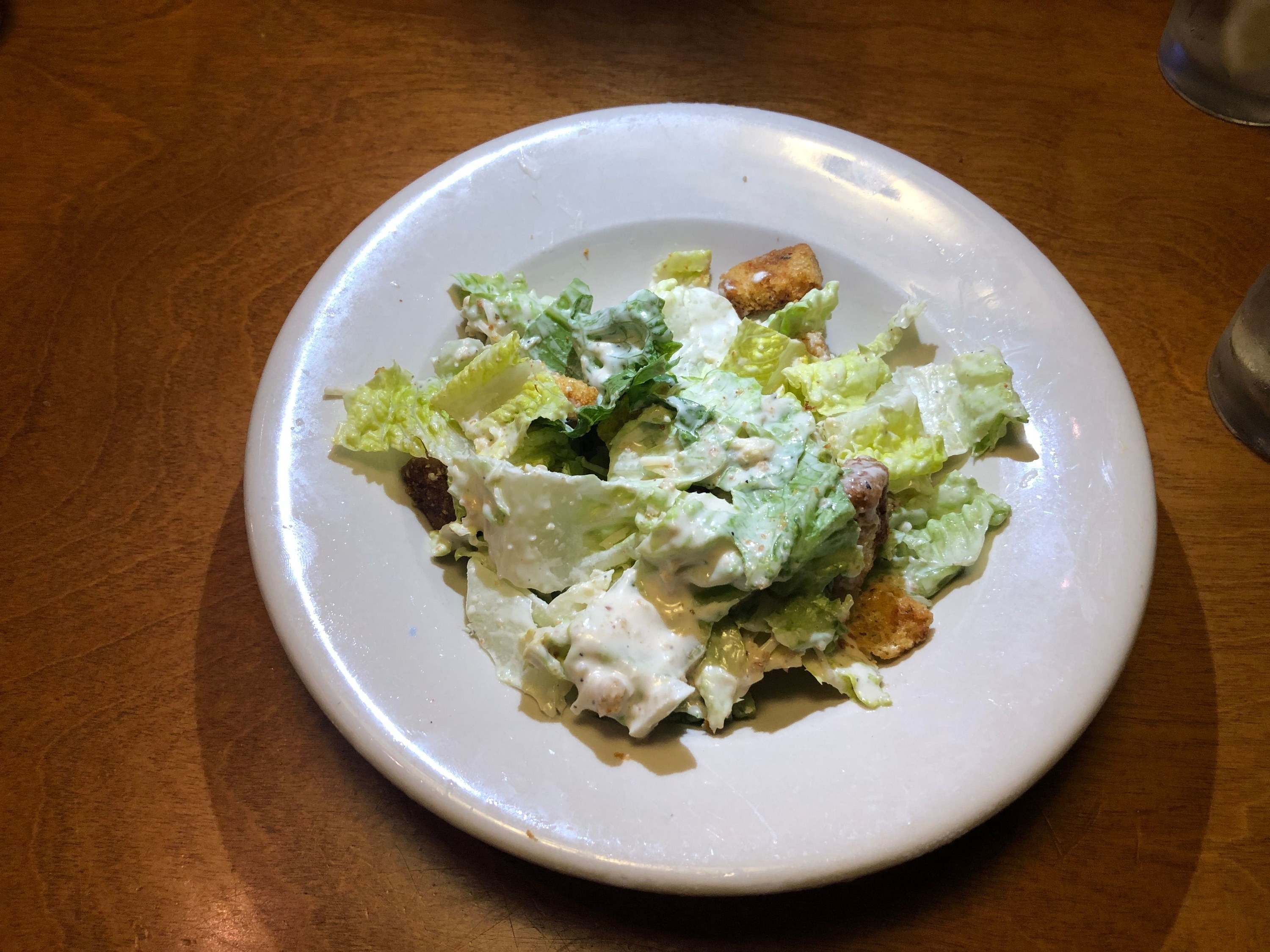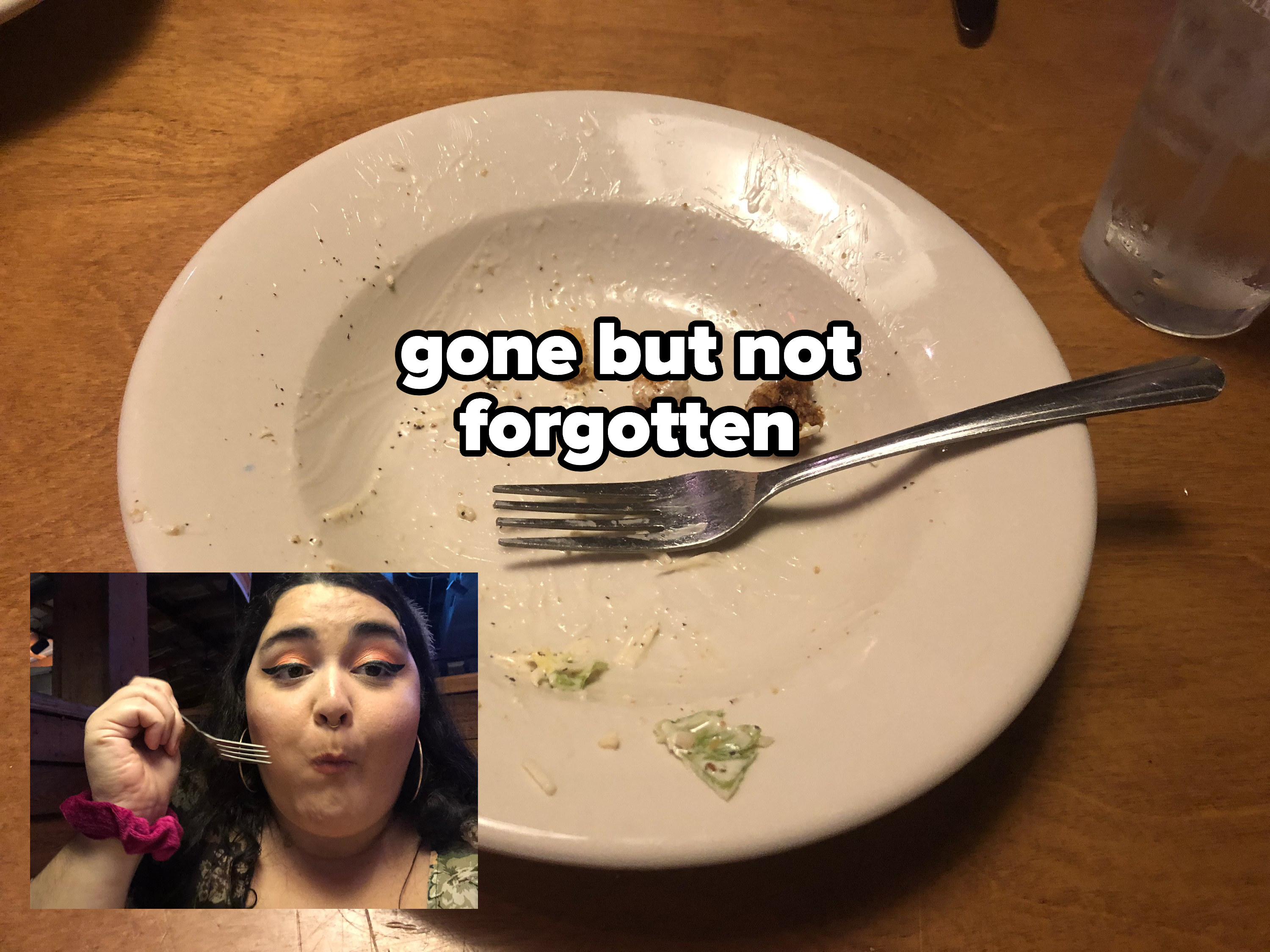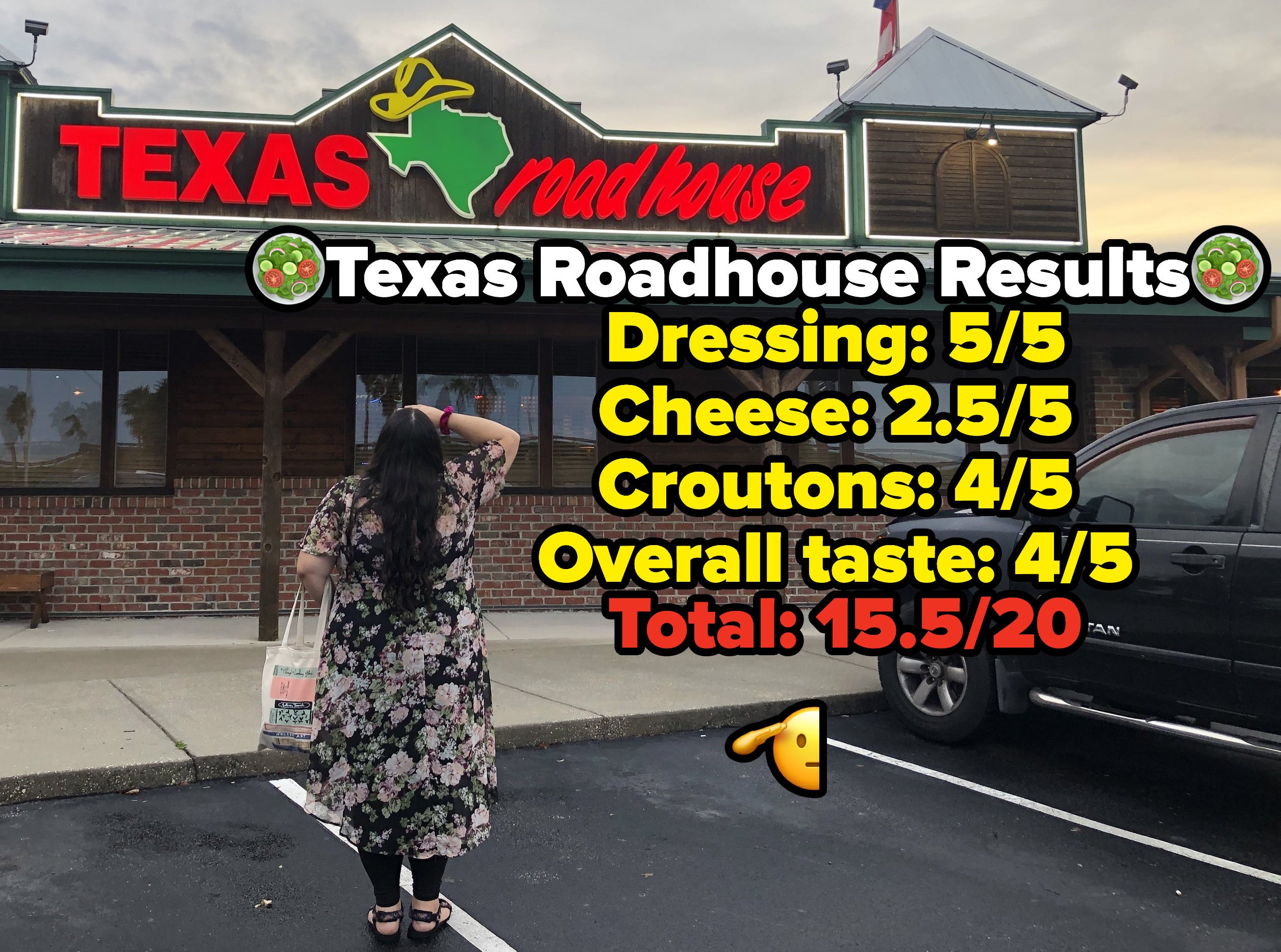 2.
Red Lobster — the big salad.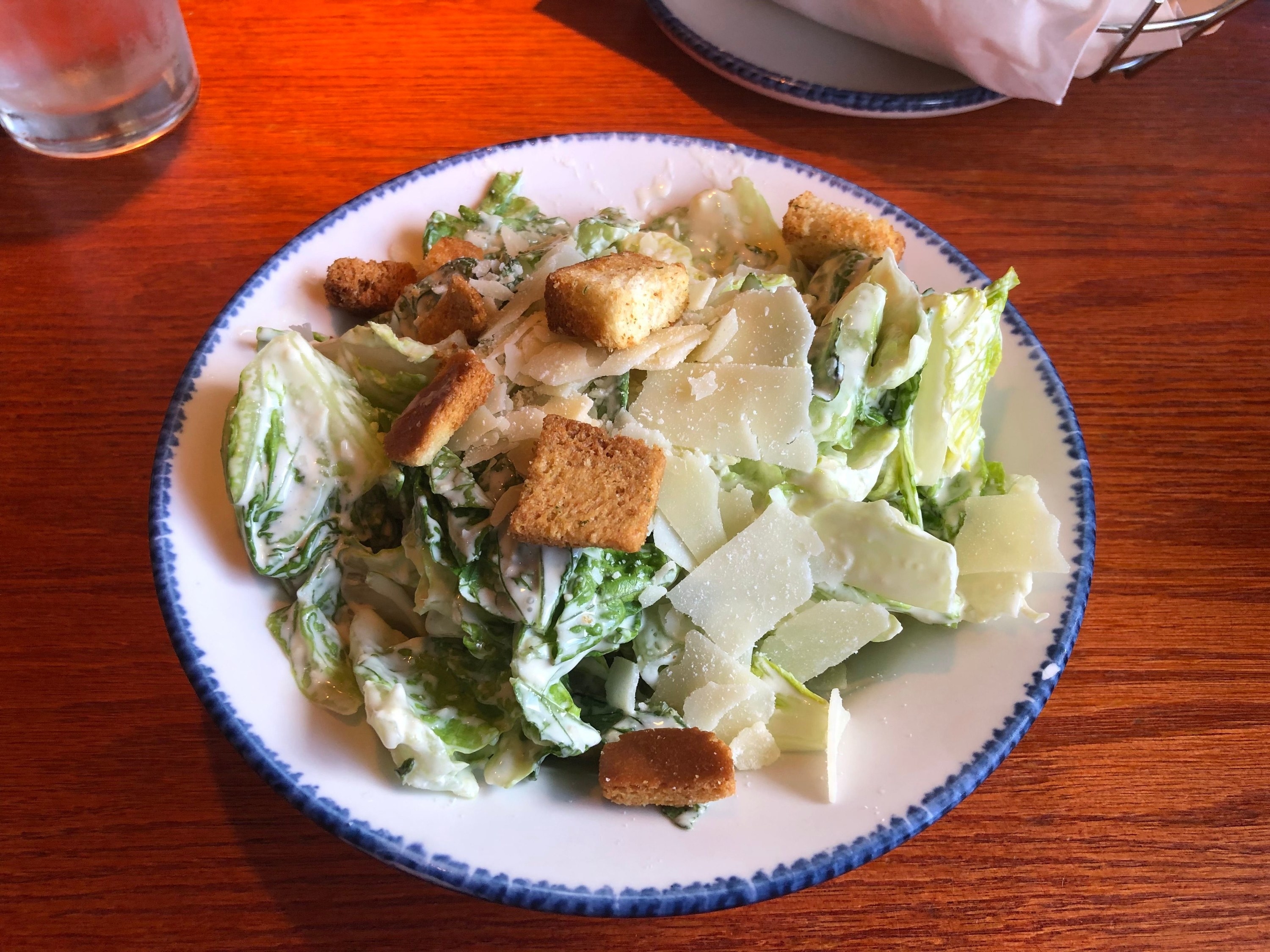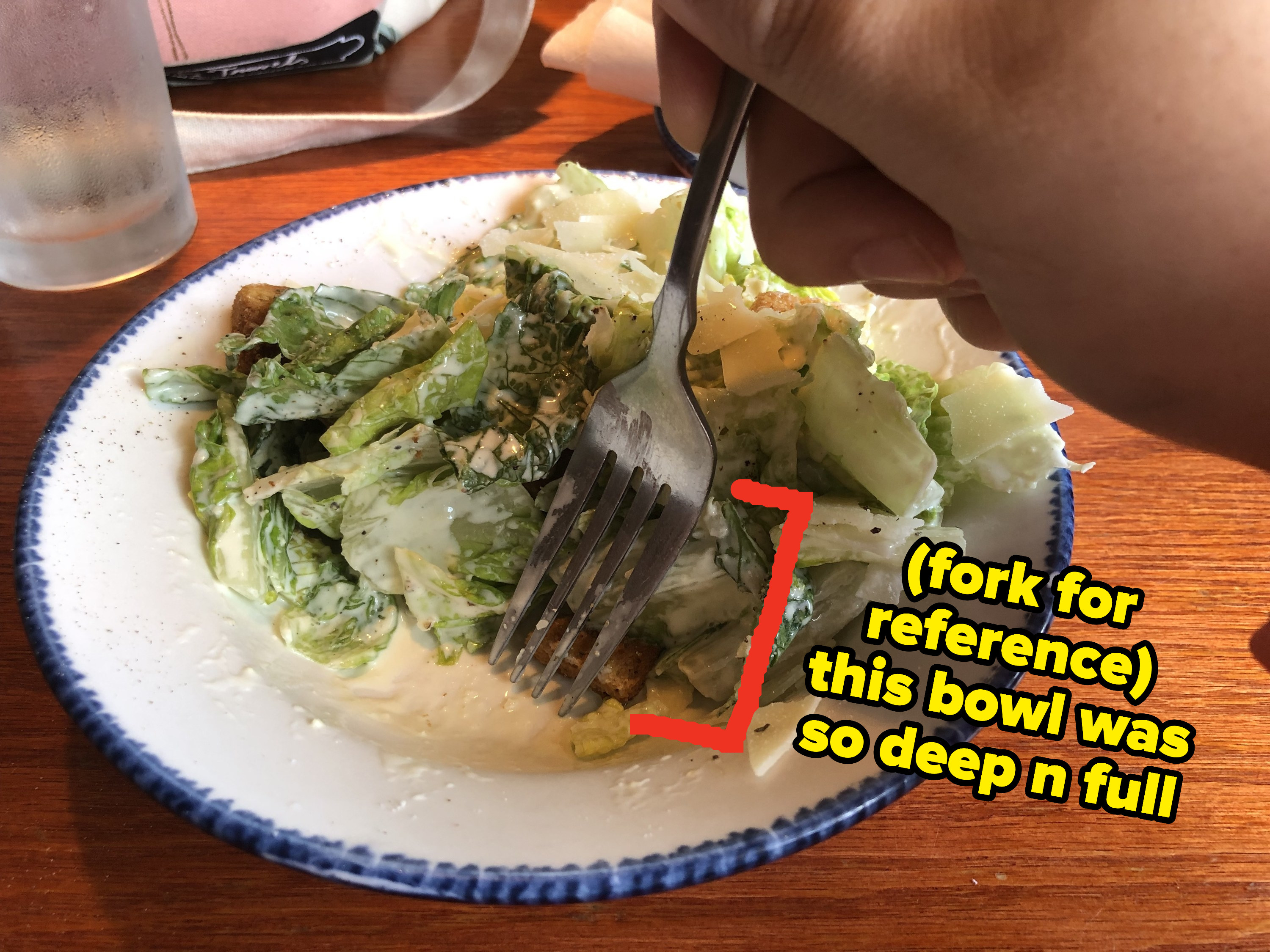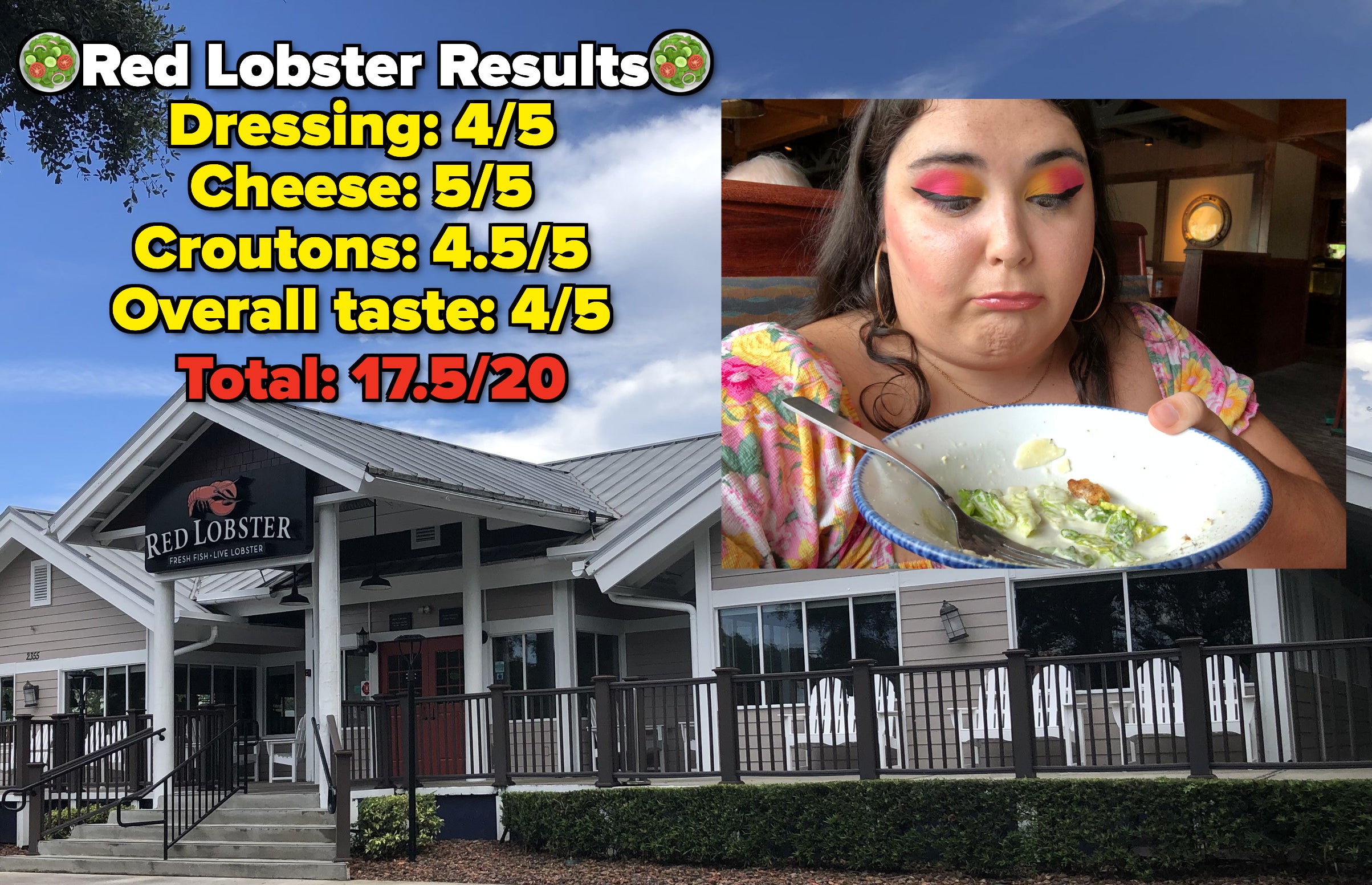 1.
🏆 Carrabba's — the shining star of the Caesars.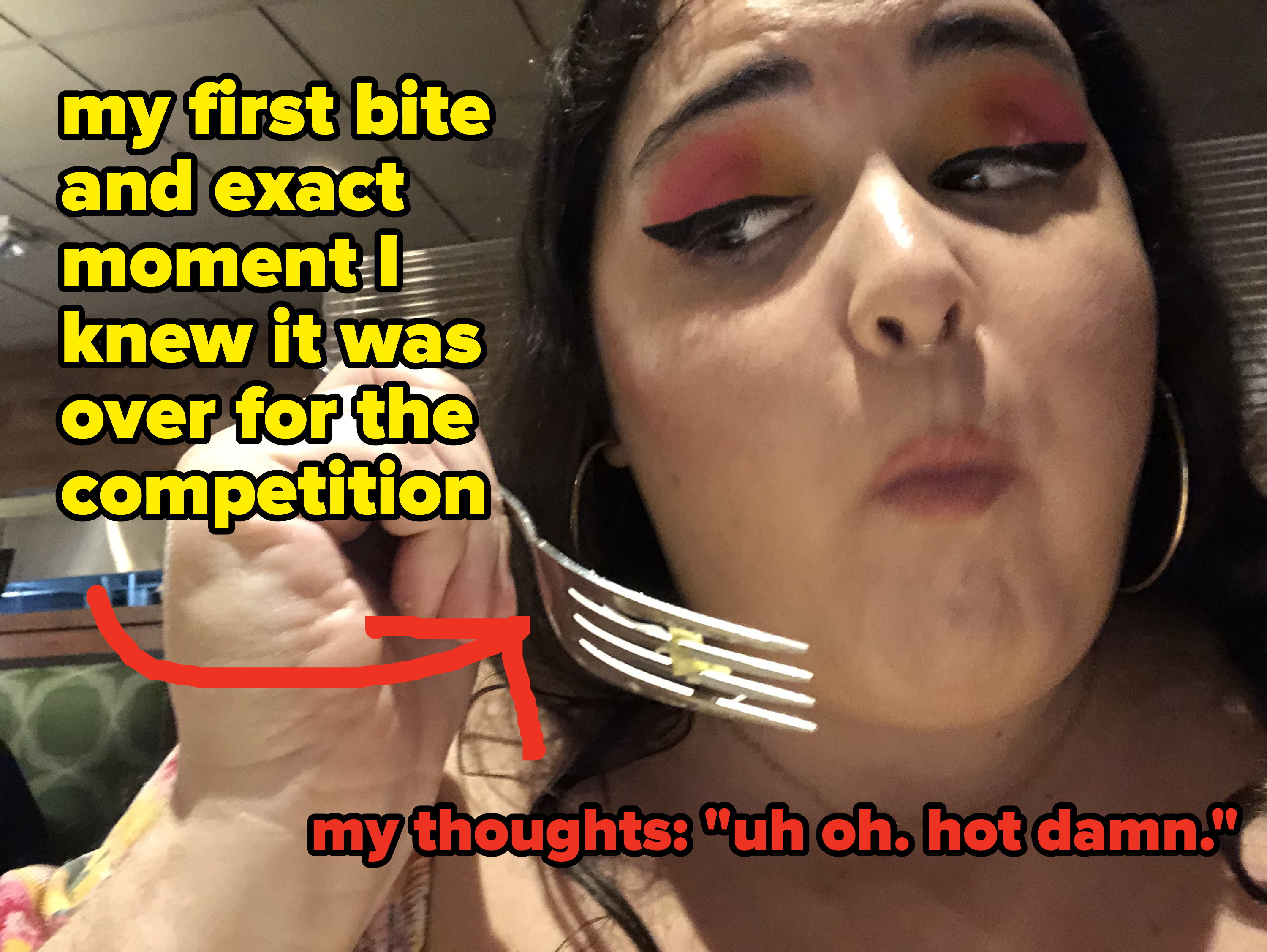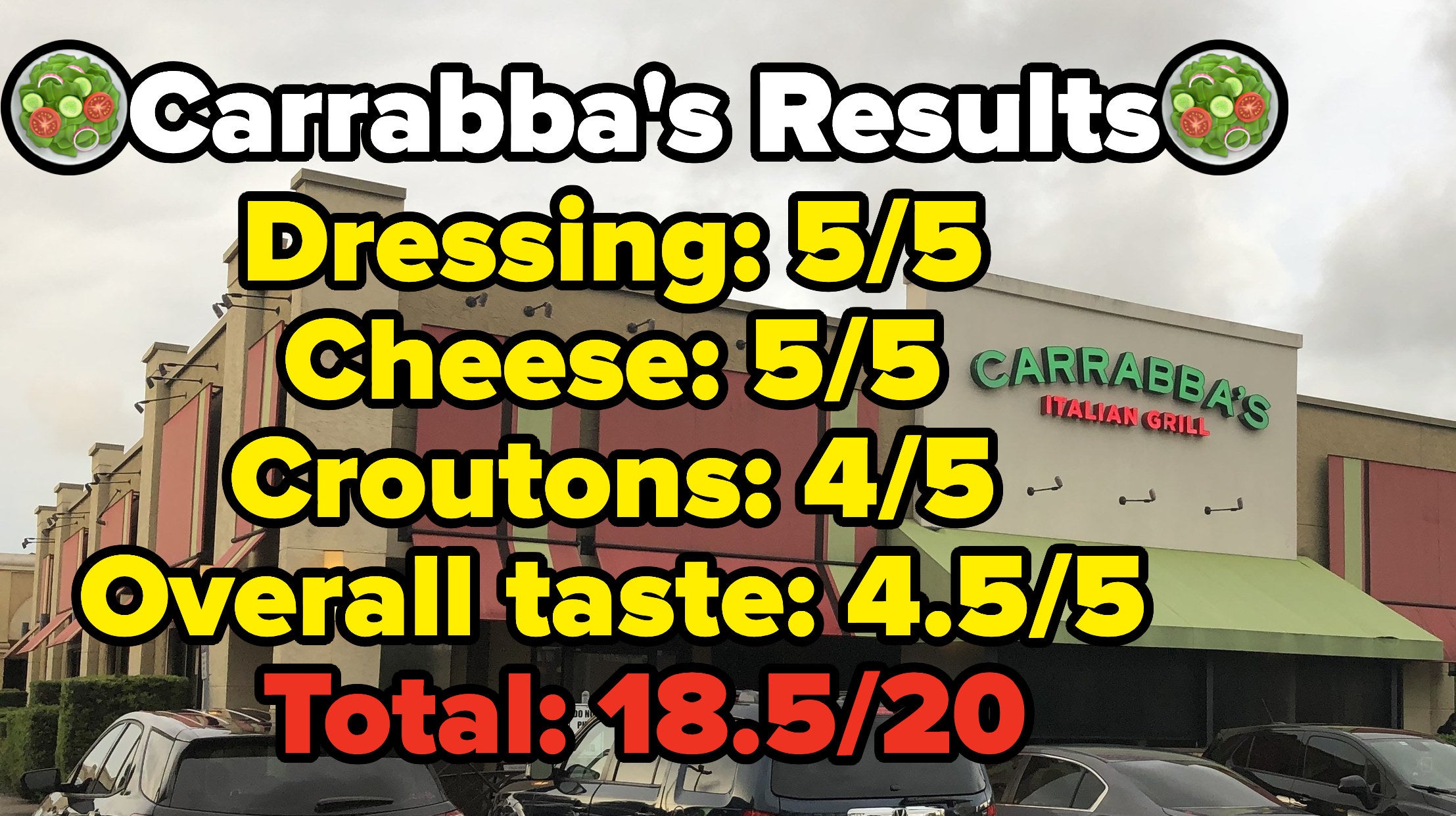 Thanks for going on this salad quest with me! I took this way too seriously and I don't regret it. Let me know in the comments if you have a restaurant with a Caesar salad that can (try to) outrank my faves and I'll certainly check it out. Somehow, even after six of these, I'm still going to order a Caesar salad the next time I'm out to eat.