As long as I can remember, home decor has been polished, themed, and uniformed. Most living spaces I've seen for years were simply beige — until very recently! Minimalism has had its time in our living rooms, and I'm so happy to see that we're shifting into maximalism instead. I totally welcome this time of embracing the eccentric when it comes to home decor.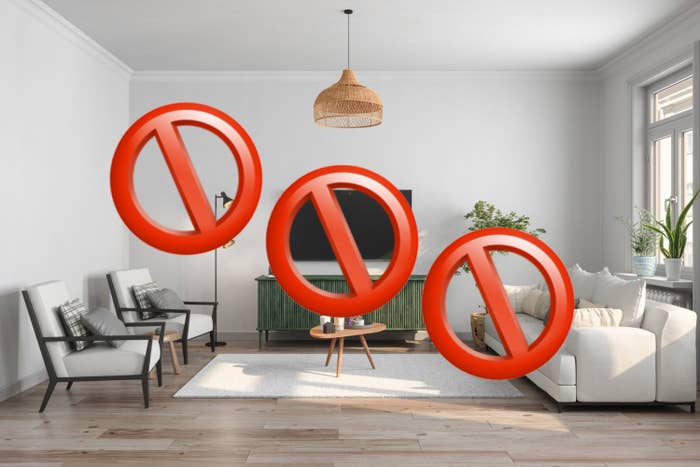 So, if you haven't heard, let me be the first to tell you that minimalism is out and maximalism is in! I spend a lot of my time scrolling the r/maximalism subreddit, where people celebrate their creativity with decadent displays of swirling colors and differing patterns. What makes it even better is that even though it may look expensive, it's more affordable than splurging on overpriced home decor at department stores because you can get most pieces from thrift shops (we love sustainability) or by repurposing things you already own that are just laying around the house.
Here are 16 photos that fully demonstrate all the pillars of maximalist decor:
1.
I've seen enough specifically themed living rooms where every single thing HAS to match. I'm over it! There are no rules with maximalist decor. You are the theme!
2.
A "gallery wall" is a major part of maximalism. If you want your pieces to look a bit more cohesive, this can easily be achieved by using the same frame for each of them: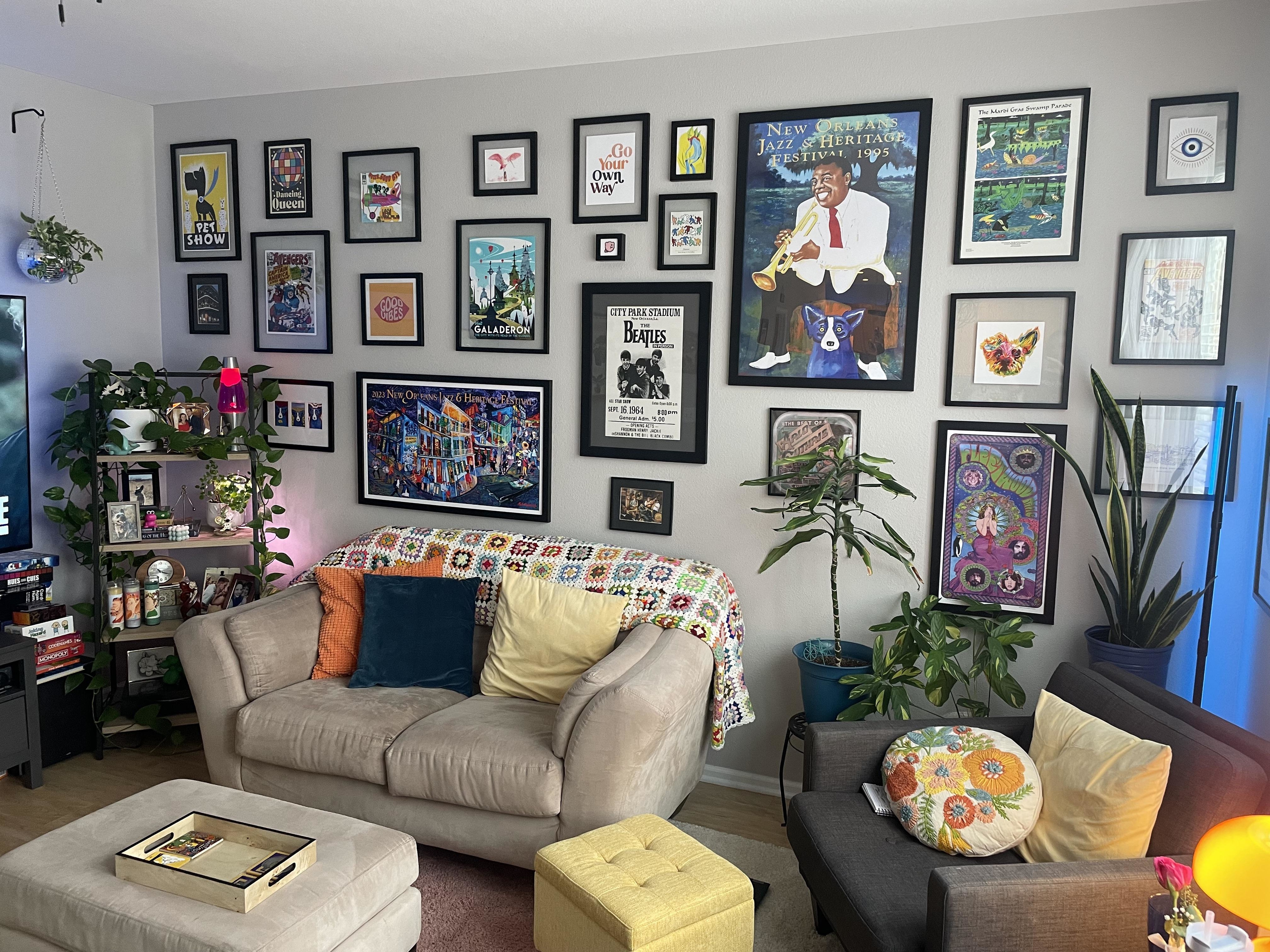 3.
Or, you can go for frames that are slightly similar, but a teensy bit different: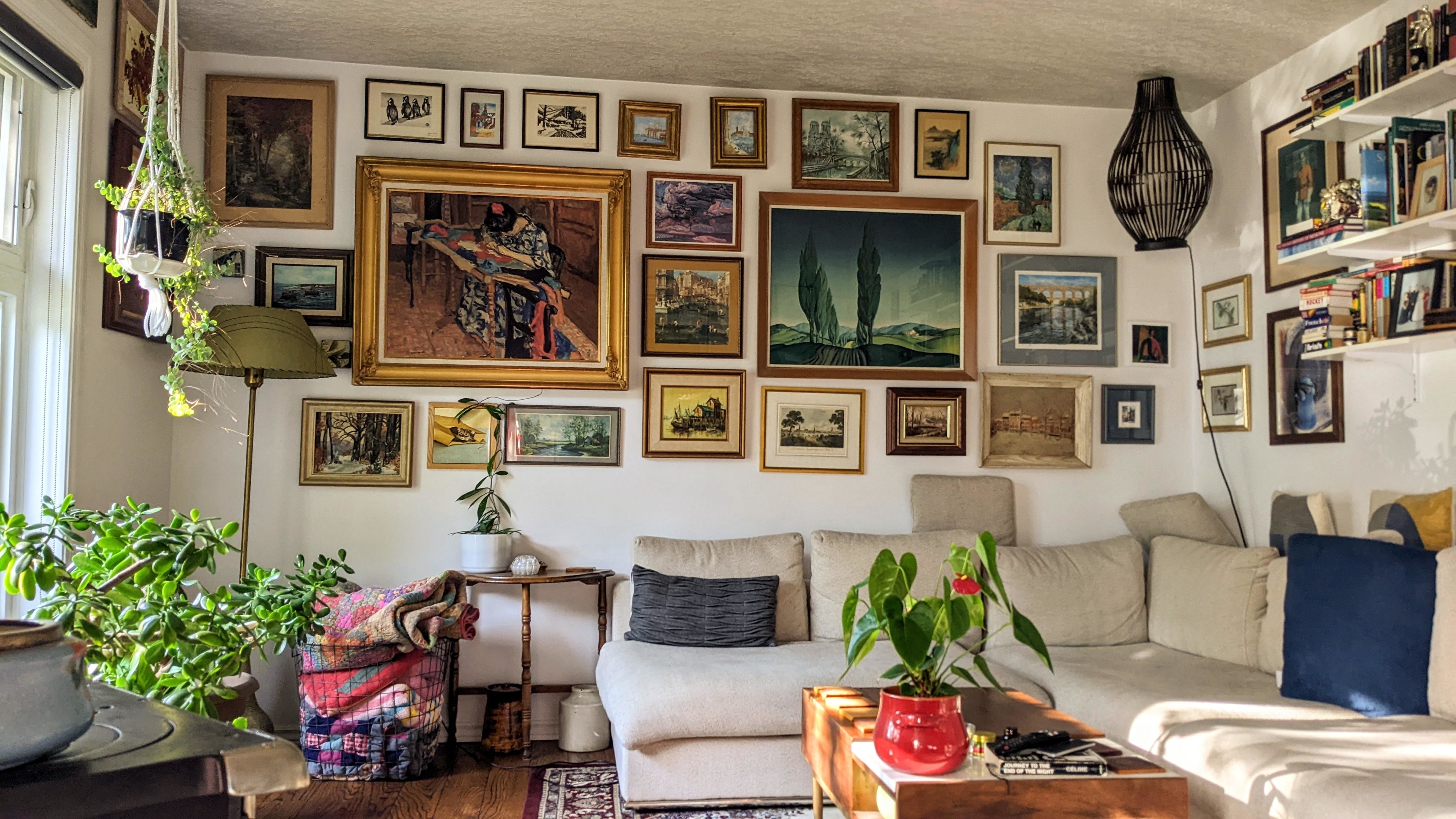 4.
Even if the frames don't match at all, it can still work and look stunning! The goal of maximalism is to take up space and become ensconced in your favorite things:
5.
Like I said, there are no rules. You don't need to use any frames at all if you don't want to! You could even overlap the art on your gallery wall and create a moment that's more gallery and less wall: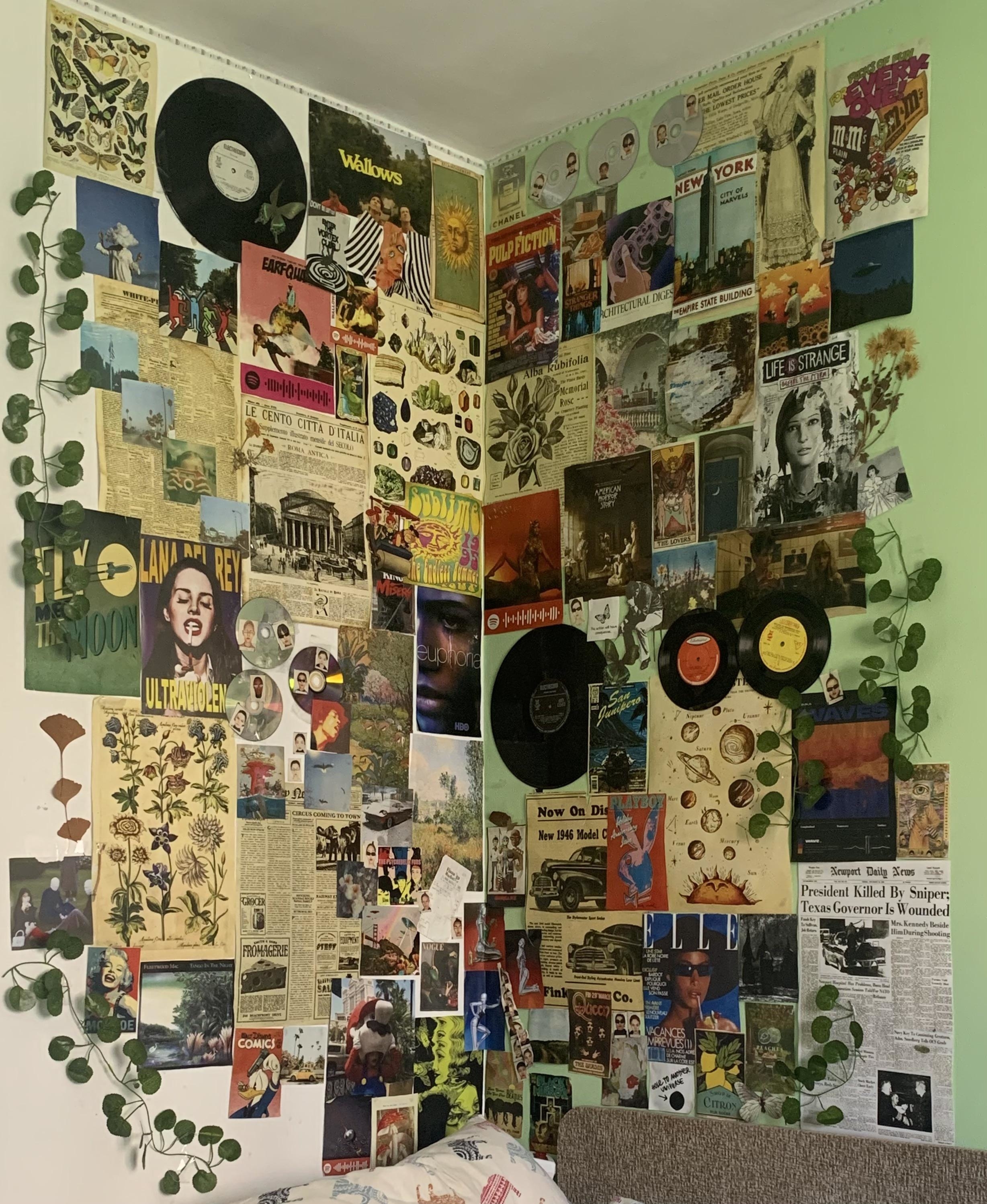 6.
Beyond just hanging up pictures, I love seeing the most random things being used as decor. It turns your home into a crafty little game of "Where's Waldo?" because why shouldn't you put a purple meteor on the wall?
7.
If having a coffee mug clock and a framed picture of a lobster on the same wall is wrong, then I don't want to be right: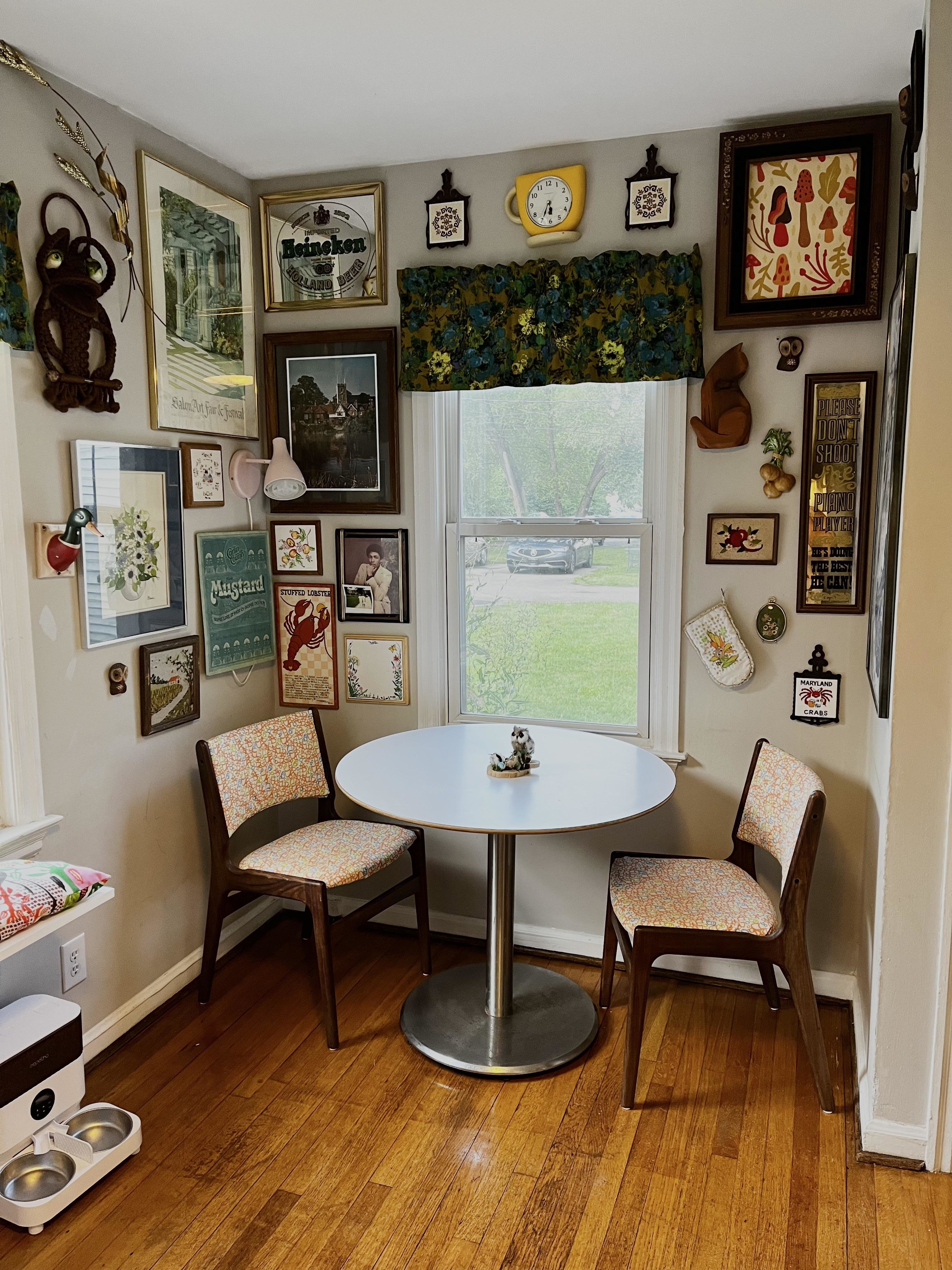 8.
There are zero creative restrictions when it comes to maximalism, so you don't have to stop at the wall. You can hang things — like tapestries — on the ceiling if you want to: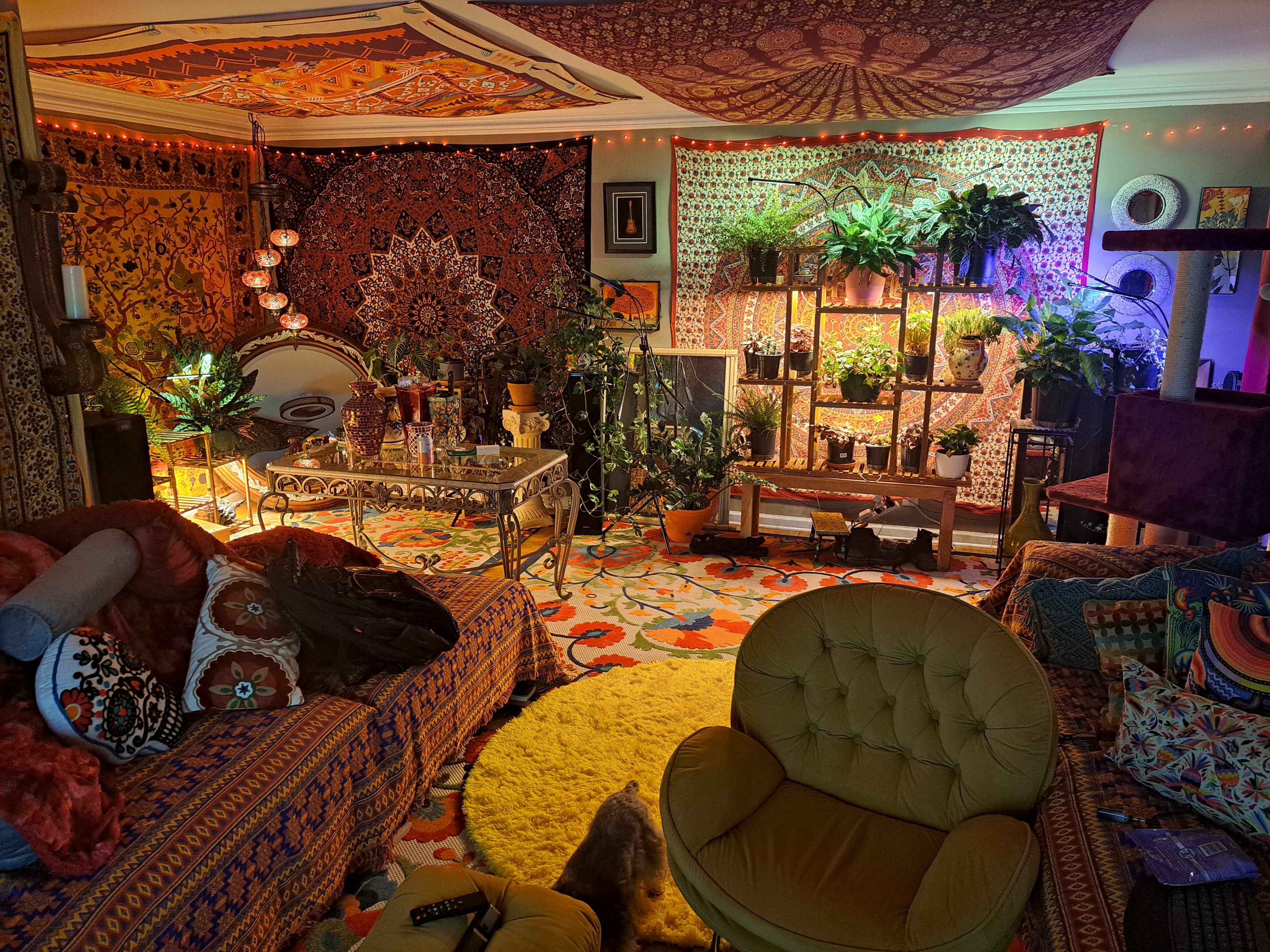 9.
You can get creative with things you already own — like books: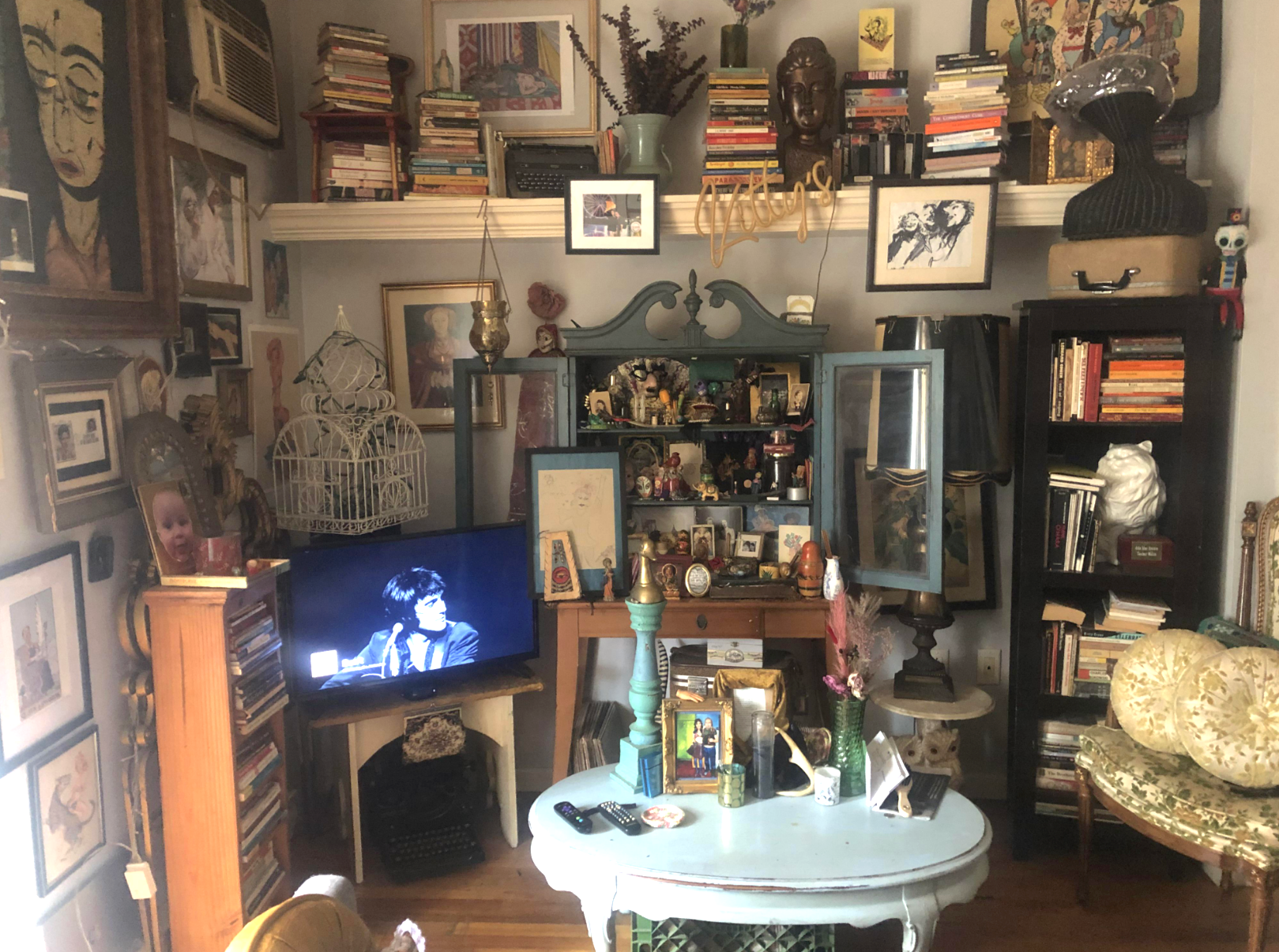 10.
Or plants: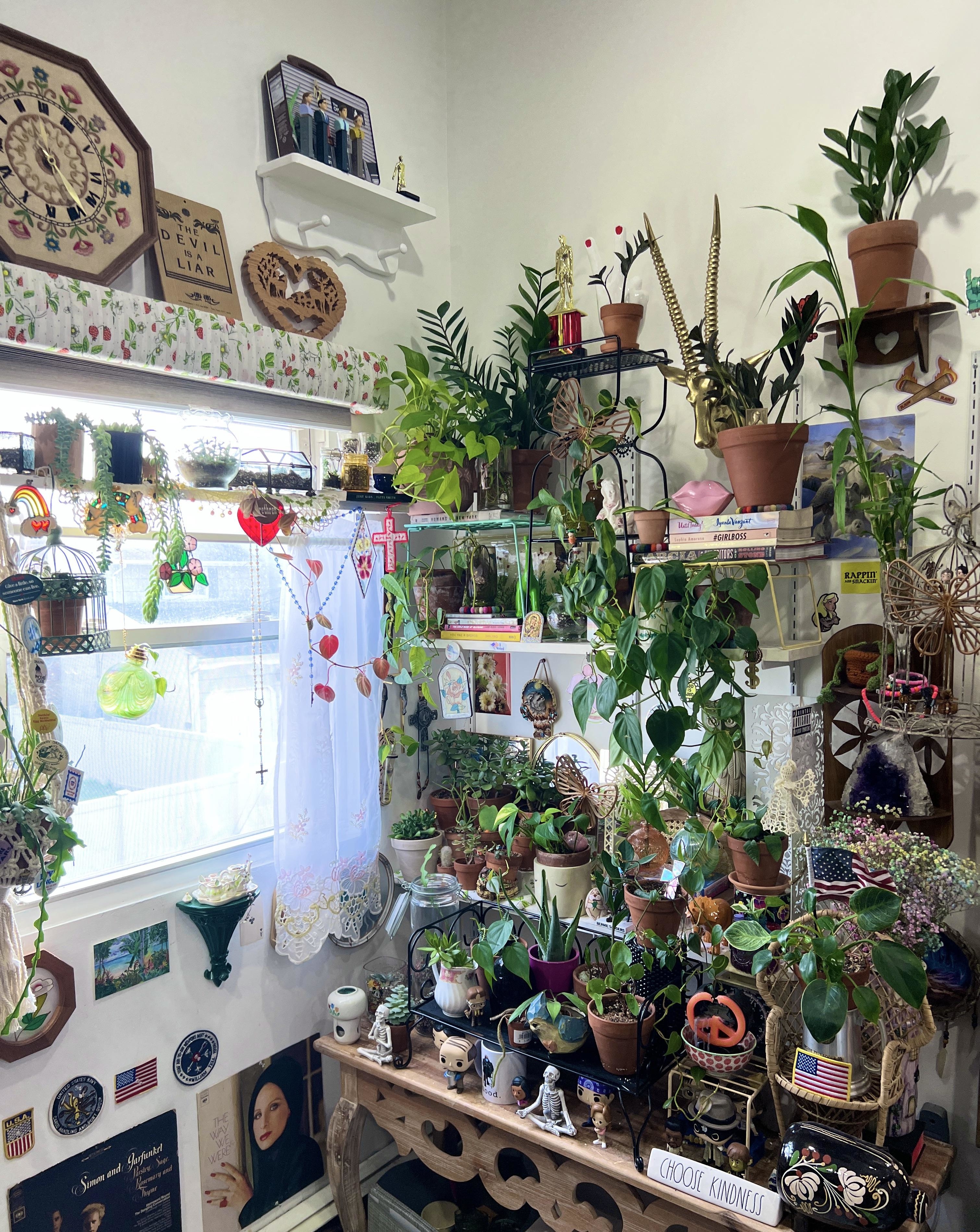 11.
Another approach to maximalism is splashing bright colors and patterns all over: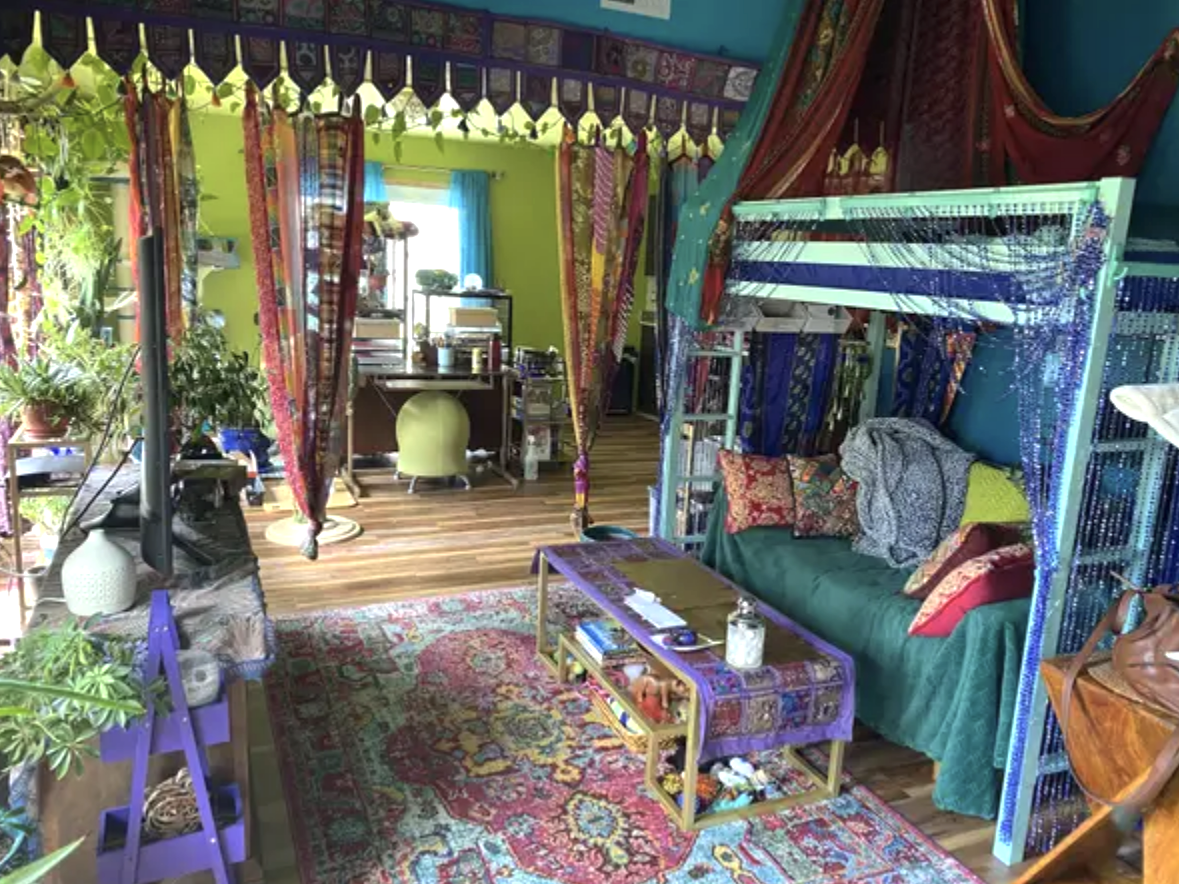 12.
Like this kitchen that makes me feel like I'm cruising down Rainbow Road in Mario Kart: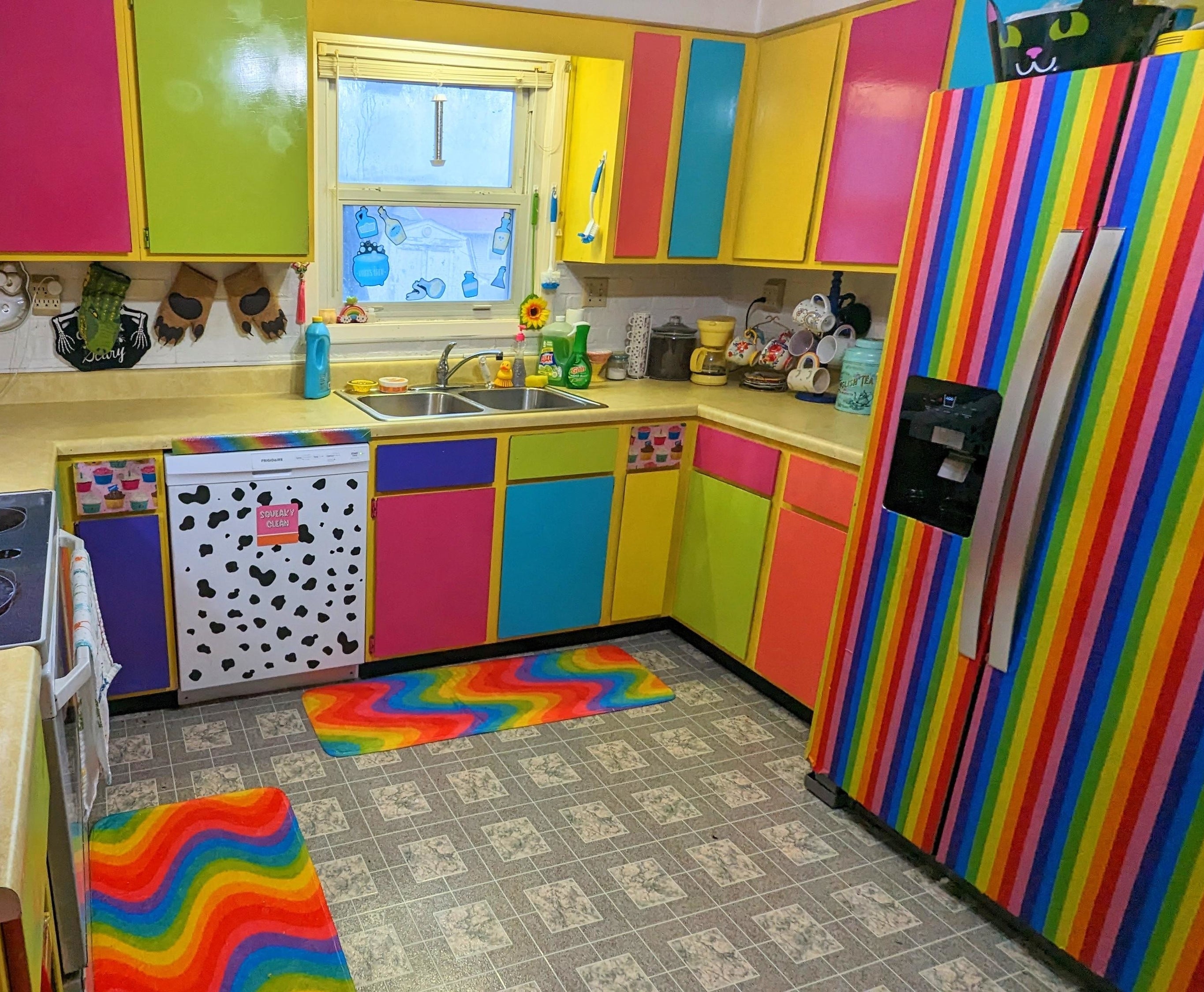 13.
Or this living room that pushes the boundaries with its bright blue wall juxtaposed with a black and white striped wall: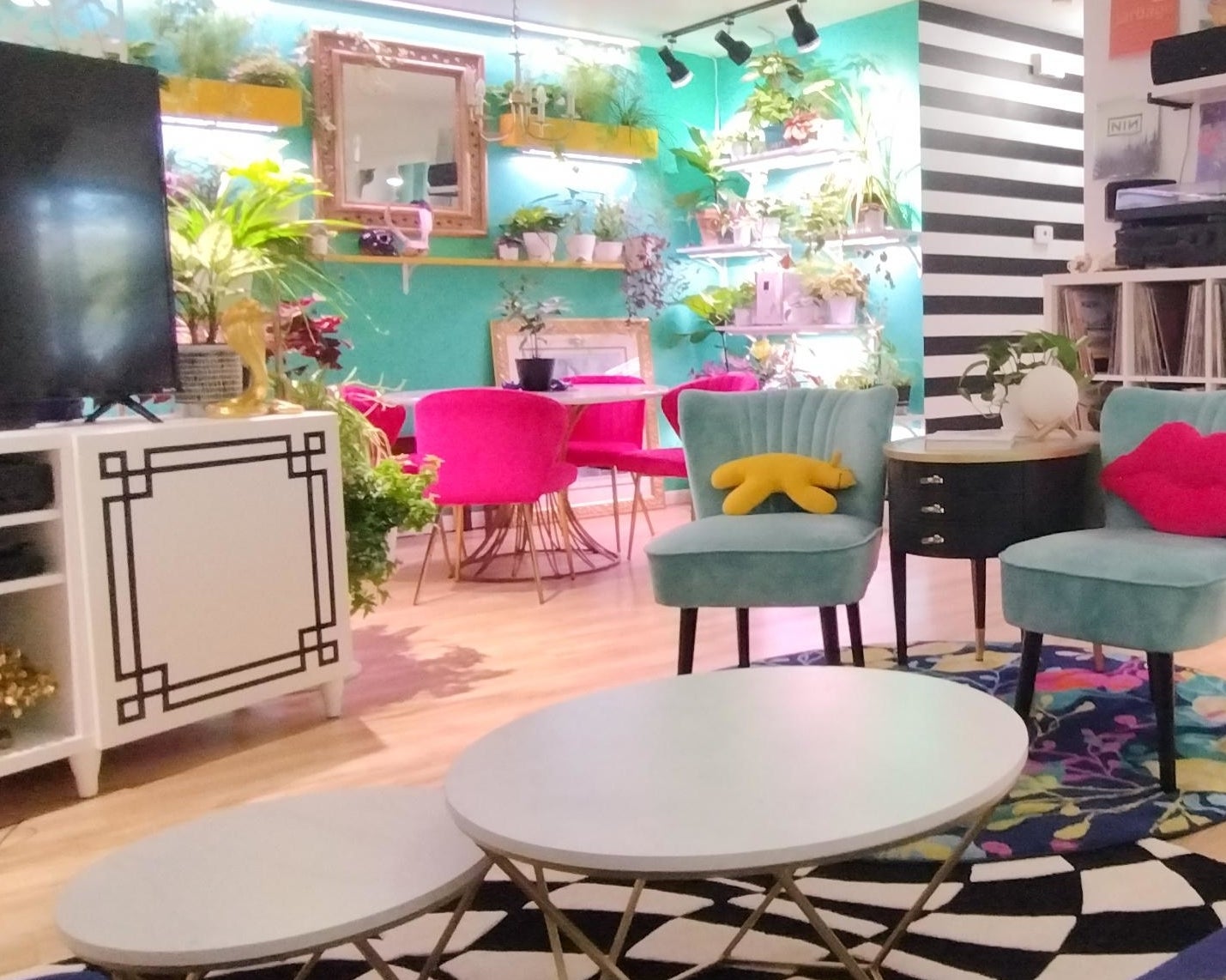 14.
Maximalism doesn't even have to be a bright explosion of color either: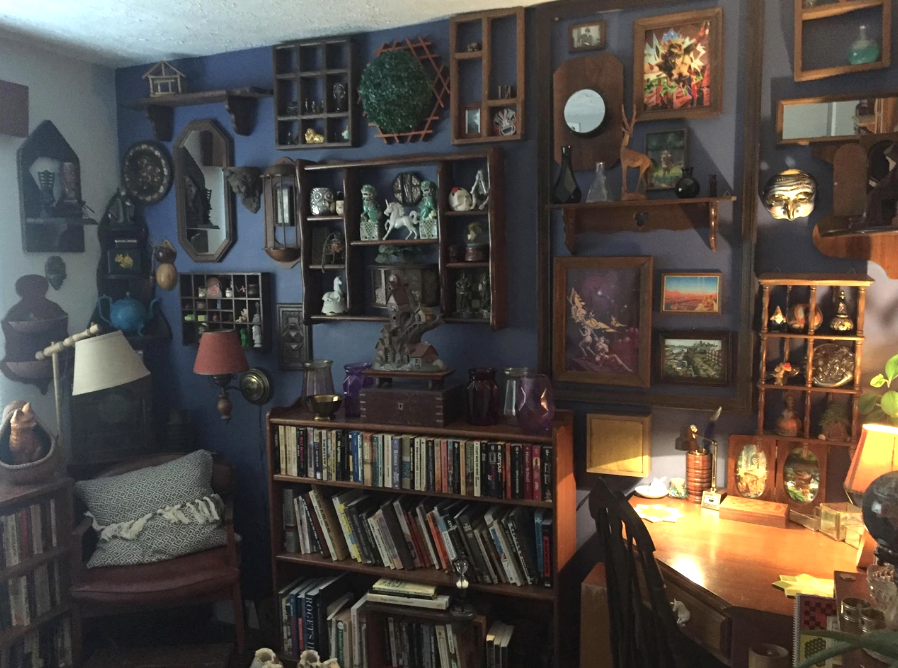 15.
Even the ~dark and stormy aesthetic~ girlies can get in on the action: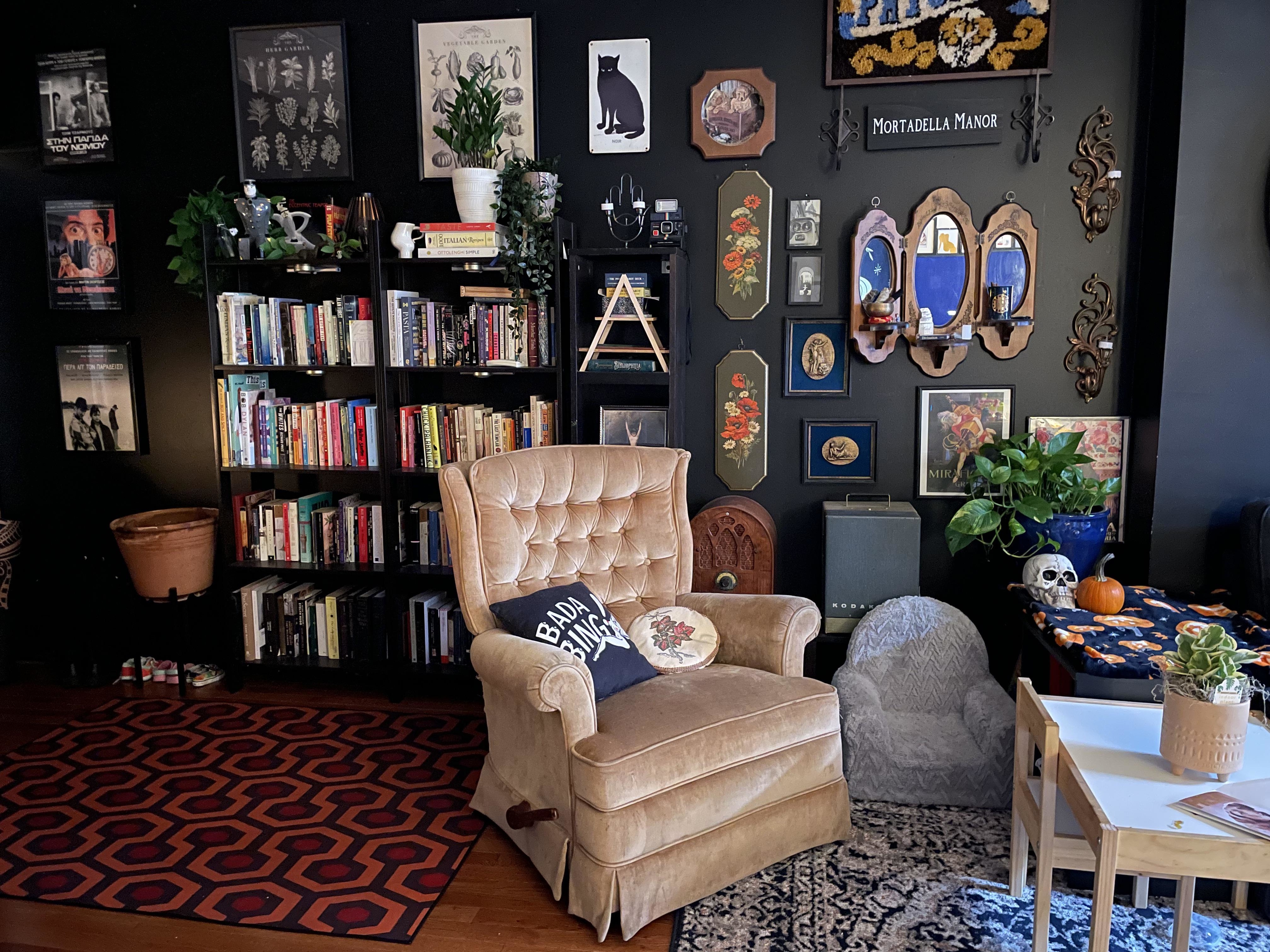 16.
This room brings together all of the elements: a gallery wall with different pieces that somehow flow together along with mixing colors and patterns: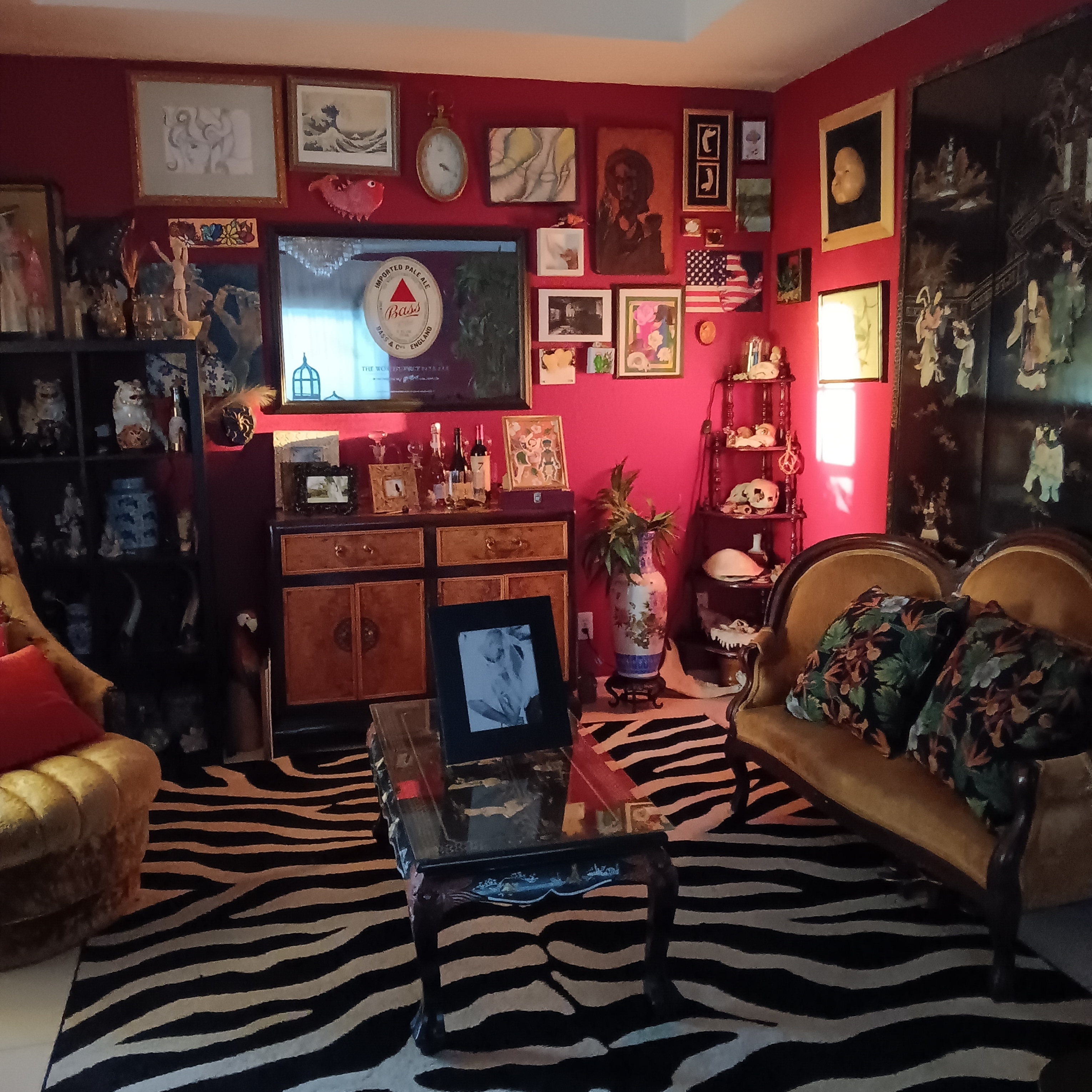 No matter what your personal aesthetic is, there's a way for you to maximize your home and create a one-of-a-kind living space that's totally independent to you and only you. Let me know in the comments which one of these rooms was your favorite!