Scientists from the UK and US are calling for an end to the exclusion of women from sports and exercise research trials.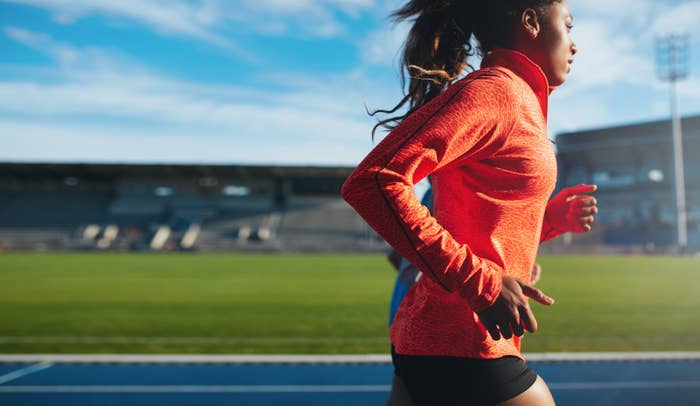 In an editorial published in the British Journal of Sports Medicine on Tuesday, the researchers say "the complexities of the menstrual cycle are considered major barriers to the inclusion of women in clinical trials" and that as a result our knowledge of how women's periods affect their training is severely lacking.

The authors point to a 2014 paper published in the European Journal of Sports Science that reviewed 1,382 sports and exercise medicine studies and found that out of over 6 million total participants, only 39% were women.
What's more, they say that when women are included in clinical trials, researchers tend to test them only in an early stage of their cycle, when hormones levels are at their lowest, perpetuating the lack of knowledge about how those hormones affect performance.
"It's easier to test men, and if you are going to test women, it's easier to either ignore the effects of the menstrual cycle or to test them in one specific phase," the lead author of the editorial, Georgie Bruinvels, a PhD candidate at University College London, told BuzzFeed News.
Historically, women have been left out of clinical trials because researchers thought men and women would respond in the same way, and there were also worries about "potentially damaging unborn fetuses", the editorial said.
This is starting to change, Bruinvels said, but many studies that are being done in women aren't taking into account the women's menstrual cycles.
"The key thing is that that while more research is being done in women than was being done in the past, it's still ignoring the menstrual cycle, so there's still a massive gap of understanding around what actually happens at all phases of the menstrual cycle. It's the same for people on the oral contraceptive – we don't know the effects of that either," she told BuzzFeed News.
"I just don't even really trust most studies that are done in women that aren't controlling for the menstrual cycle, because we simply don't know enough about it."

In a paper published in the journal PLOS One earlier this year, Bruinvels and her colleagues reported that in a survey of 1,000 women who took part in the 2015 London Marathon, just under a third noticed that their period had a negative impact on their training. A different survey detailed in the same paper found that out of almost 800 people who filled out an online questionnaire about menstruation and exercise, just over half said their menstrual cycle had affected their training or performance.
One possible reason for this, the researchers say, is iron deficiency – although without more research we won't know for sure. "Nobody knows the whys and hows of how the menstrual cycle affects performance," said Bruinvels. "It's a taboo subject and nobody wants to talk about it.
"We need to start addressing this, we need to understand what the hell is going on. And once we understand that, we need to ask what interventions we can put into place – for example, whether diet should vary throughout the cycle. If we can actually do that it could be life-changing for women – for female athletes but also for women across the board."