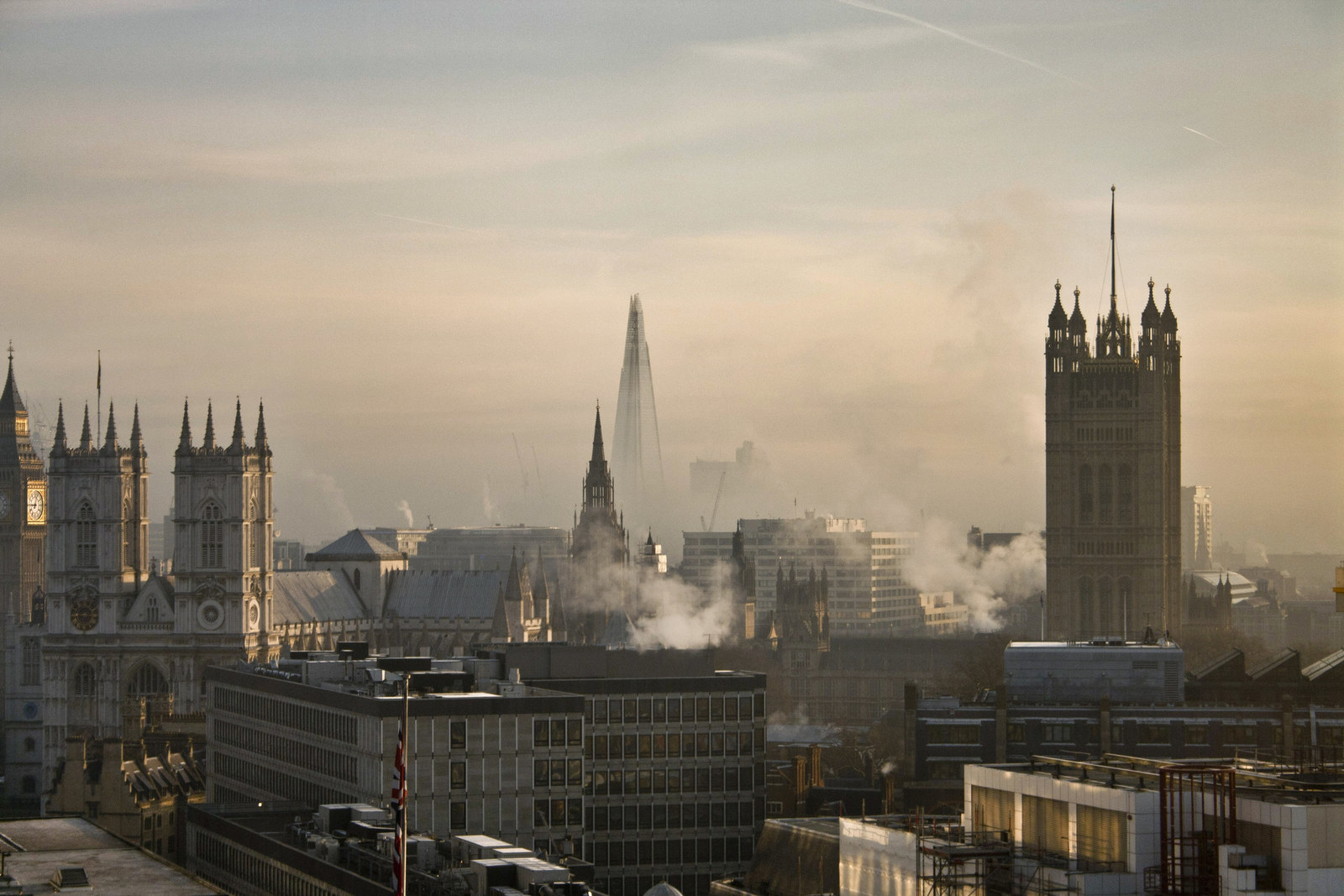 Experts have responded to the government's new air quality plan, published today, calling it "weak" and "toothless".

The plan does not commit to a scrappage scheme that would give drivers incentives to trade in their diesel cars, and it doesn't commit to creating new clean air zones – instead leaving that up to local authorities.
David Green, deputy air quality monitoring manager at King's College London, told BuzzFeed News the lack of financial incentives through a diesel scrappage scheme or penalties for driving in new clean air zones meant the plan was "essentially toothless". "Shifting responsibility on to already underfunded local authorities means that little will be done quickly," he said.
Environmental law organisation ClientEarth first brought legal action against the government for breaching nitrogen dioxide (NO2) limits set by European law in 2011. Last year, the High Court ruled that government's existing plans to tackle air quality were "illegally poor" and ordered it to come up with a new plan by 24 April. Days before the deadline the government asked for an extension, citing the general election – but the judge said no and ordered it to publish the plan by 9 May.

James Thornton, CEO of ClientEarth, said: "We are continuing to study the government's latest air quality plan, but on the face of it it looks much weaker than we had hoped for. The court ordered the government to take this public health issue seriously and while the government says that pollution is the largest environmental risk to public health, we will still be faced with illegal air quality for years to come under these proposals.

"There needs to be a national network of clean air zones which prevent the most polluting vehicles from entering the most illegally polluted streets in our towns and cities. We fail to see how the non-charging clean air zones, proposed by the government, will be effective if they don't persuade motorists to stay out of those areas."
He also said the government was "passing the buck" to local authorities.
The plan shows that 27 clean air zones are needed to cut pollution – but it doesn't commit to creating any, leaving it up to local authorities.

"The government has basically placed the ball in the court of local authorities to tackle air pollution without any guarantee of additional funds," Ian Colbeck, professor of environmental science at the University of Essex, told the Science Media Centre.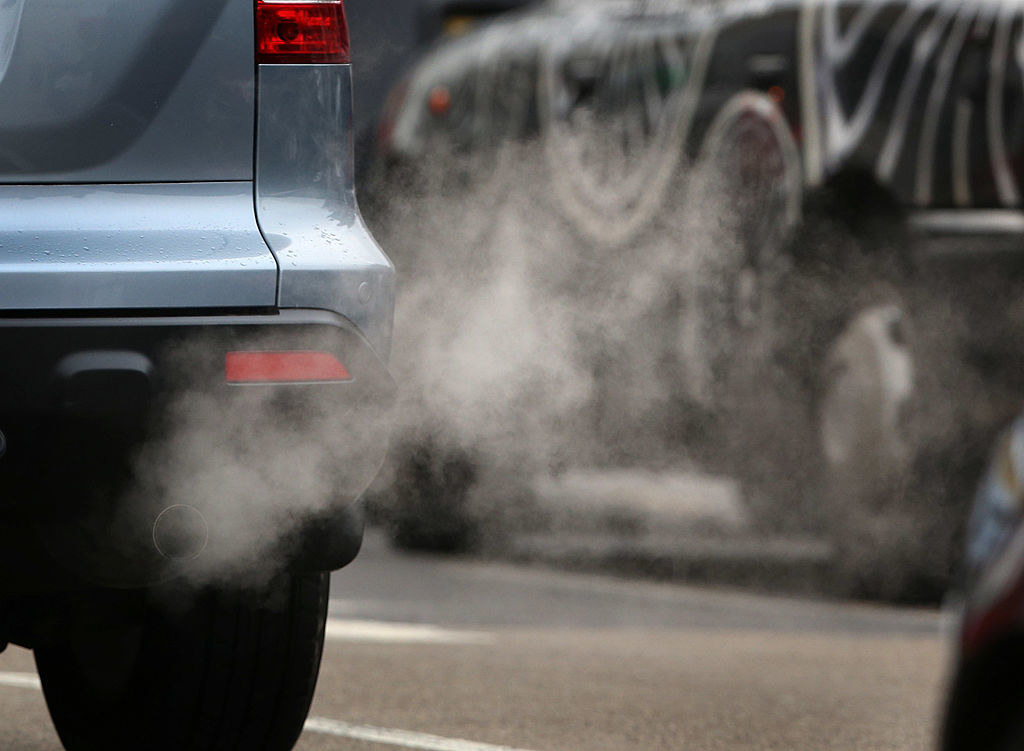 The report itself also highlights the fact that diesel vehicles are a major contributor to air pollution, saying "road vehicles are responsible for around 80% of NO2 pollution at the roadside so actions to tackle them are central to dealing with the problem".

But experts say the plan contains "no real action" to help drivers swap their diesel cars.
"The astonishing thing is that the government's own plan accepts that diesel is at the root of the problem, and that phasing it out is the most effective solution. Yet the plan offers no real action to end the era of dodgy diesel," said Greenpeace UK's chief scientist Doug Parr.
"A plan to help drivers swap polluting diesel for electric cars would be a good idea, but the government's proposal lacks scale and detail. What's worse, the government is not just passing the buck to local authorities, it's also tying one hand behind their backs by making it hard to phase out polluting cars and giving no new funds for delivery."
Jonathan Grigg, a professor of paediatric respiratory and environmental medicine at Queen Mary University of London and founding member of Doctors Against Diesel, told the Science Media Centre: "Given that previous initiatives that have not directly targeted diesel emissions have failed dismally in the past, I am not confident that these proposed local interventions, however innovative, will achieve a step reduction in exposure of vulnerable populations, such as young children."

Every January several London streets breach an annual nitrogen dioxide limit just weeks into the year. Out of 43 air quality zones that cover the entire country, only six did not breach the annual limit in 2015.
Road transport is responsible for a third of NO2 emissions overall, and 80% of NO2 emissions at the roadside, with diesel vehicles a major contributor.
A report published by the Royal College of Physicians last year said 40,000 deaths each year can be attributed to outdoor air pollution, with 11,000 of those deaths attributable to nitrogen dioxide alone.

Mayor of London Sadiq Khan said: "Whilst I'm pleased the government has not ruled out my proposals for a targeted diesel scrappage fund there is no commitment to it. This alone will not fix the problem or bring our air back into legal pollution limits.
"This is a weak plan that lacks any sense of urgency. That means thousands of people will continue to die prematurely and unnecessarily, and many more children having to live with long-term health problems."
Andrea Leadsom, secretary of state for environment, food, and rural affairs, said: "Improving air quality is a key priority as we support businesses in building a stronger and cleaner economy. Our plan today sets out how we will do just that – including presenting options for targeted diesel scrappage schemes.
"But in contrast to this common-sense way forward, Jeremy Corbyn's only solution would be to hit you in the pocket with higher taxes. The coalition of chaos propping him up in Downing Street would bring grave risk to our growing economy with higher taxes, fewer jobs, more waste, and more debt."