Watch Kendrick Lamar Hit The Quan
The dance break happens halfway through the Colin Tilley-directed clip for "These Walls."
Let's get right to it: three and a half minutes into Kendrick Lamar's music video for "These Walls" the rapper pauses his own song to "Hit The Quan" with actor Terry Crews.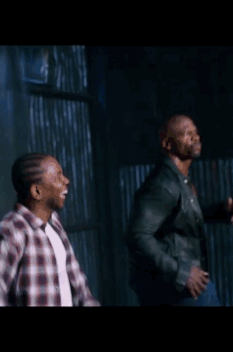 'Cause flexing is always on the agenda.
While the dance break is, unquestionably, the highlight of the sprawling seven-minute video, the rest of the surreal Colin Tilley-directed clip is almost as fun.
Don't believe me? Take Terry Crews' word for it.