If you're attending Selena Gomez's Revival tour this summer, consider leaving your #Jelena4Ever signs at home.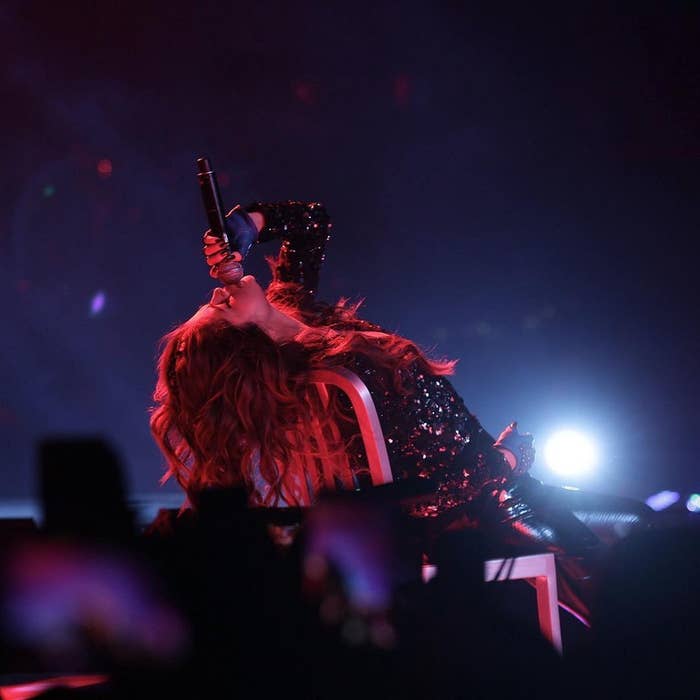 It appears that the singer would rather not be reminded of her famous ex while killing it onstage — a lesson that a fan at Sunday night's concert in Fresno, California, had to learn the hard way.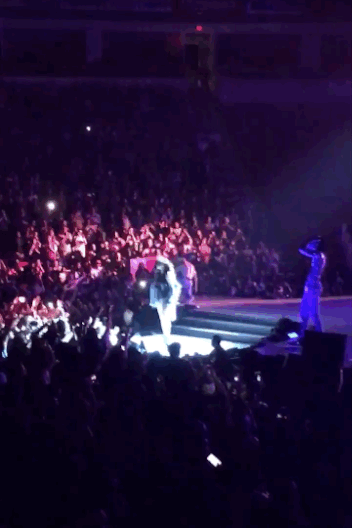 When a fan in the pit held up sign that Selena didn't like — concertgoers claim it read "Marry Justin Please" — she made them pass it to her onstage, where she crumpled it up and threw it on the ground.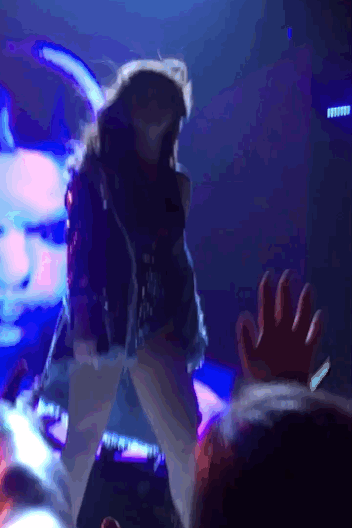 Message received loud and clear!
After the show, some fans allegedly got their hands on the offending sign and posted pictures on social media.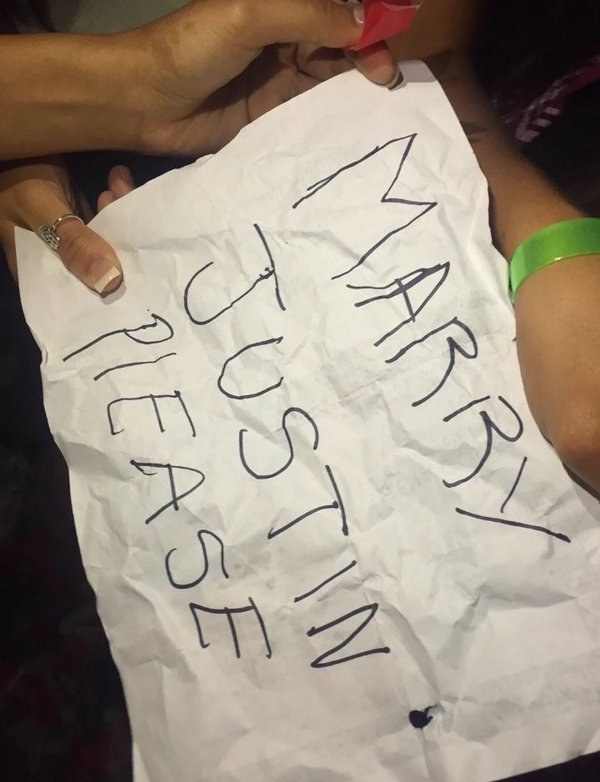 She appears to be genuinely sick of that same old love, so maybe it's time for fans to move on?