1.
Anastasia, who carried this oversized Drake head around all day.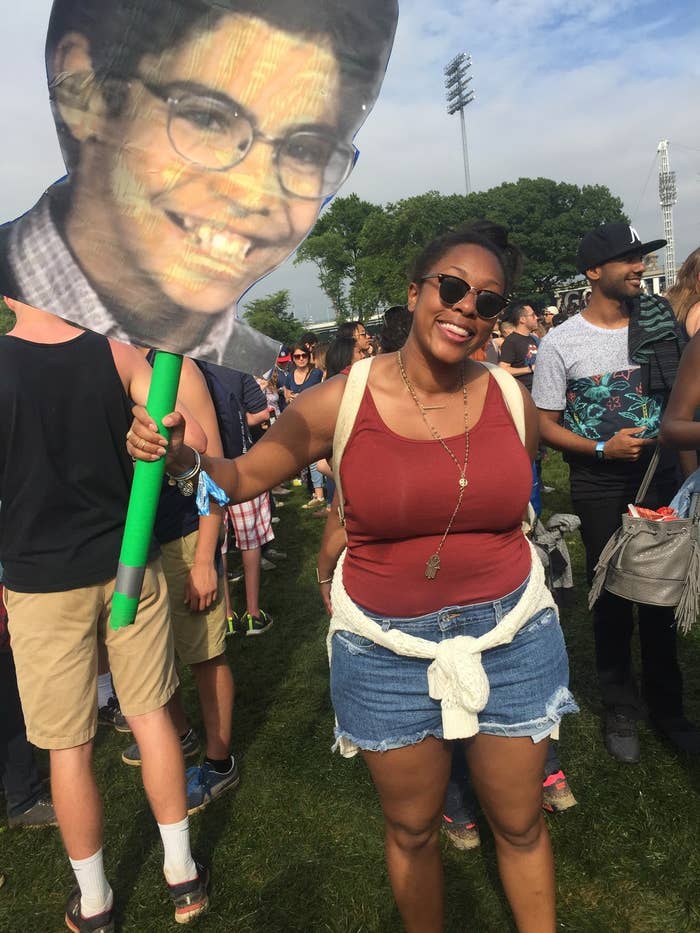 2.
Julien and Matt, who rocked OVO gear with pride.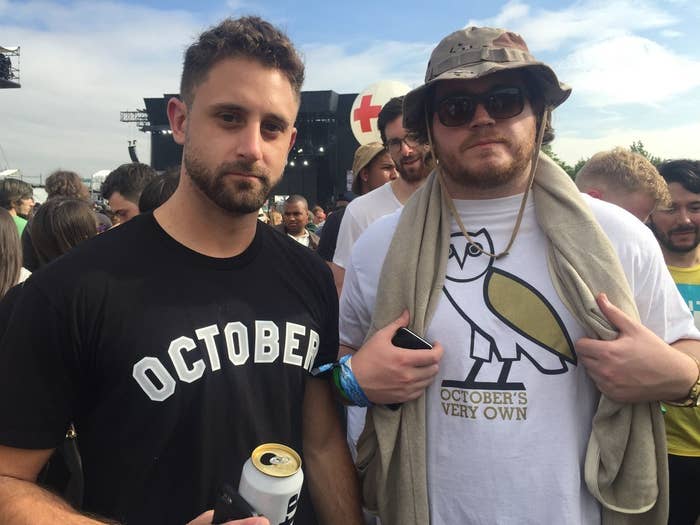 3.
Catalina, who prays to the 6 God nightly.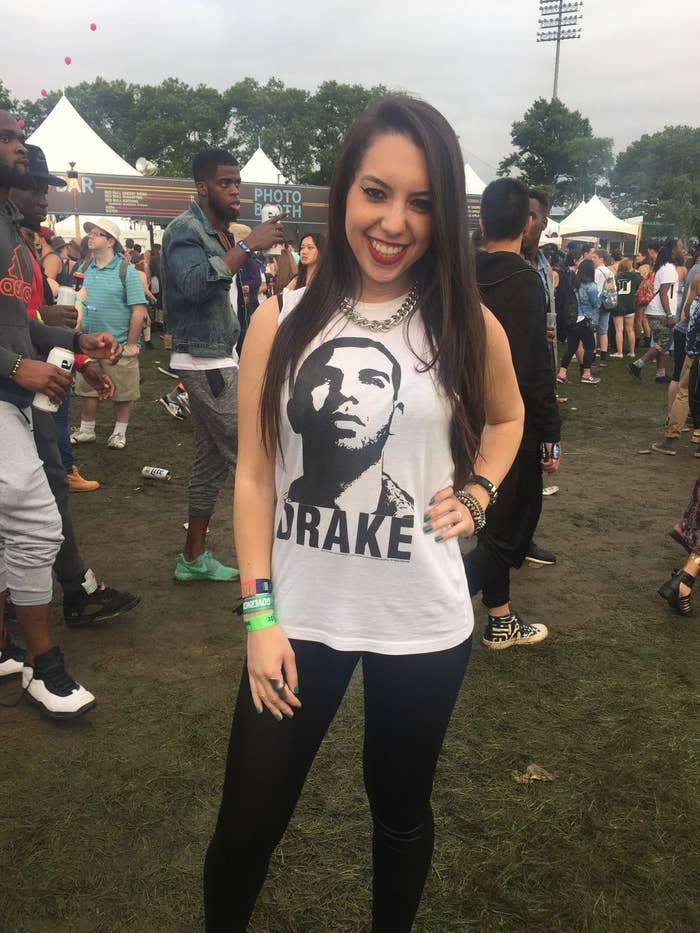 4.
Bree, who kept it subtle.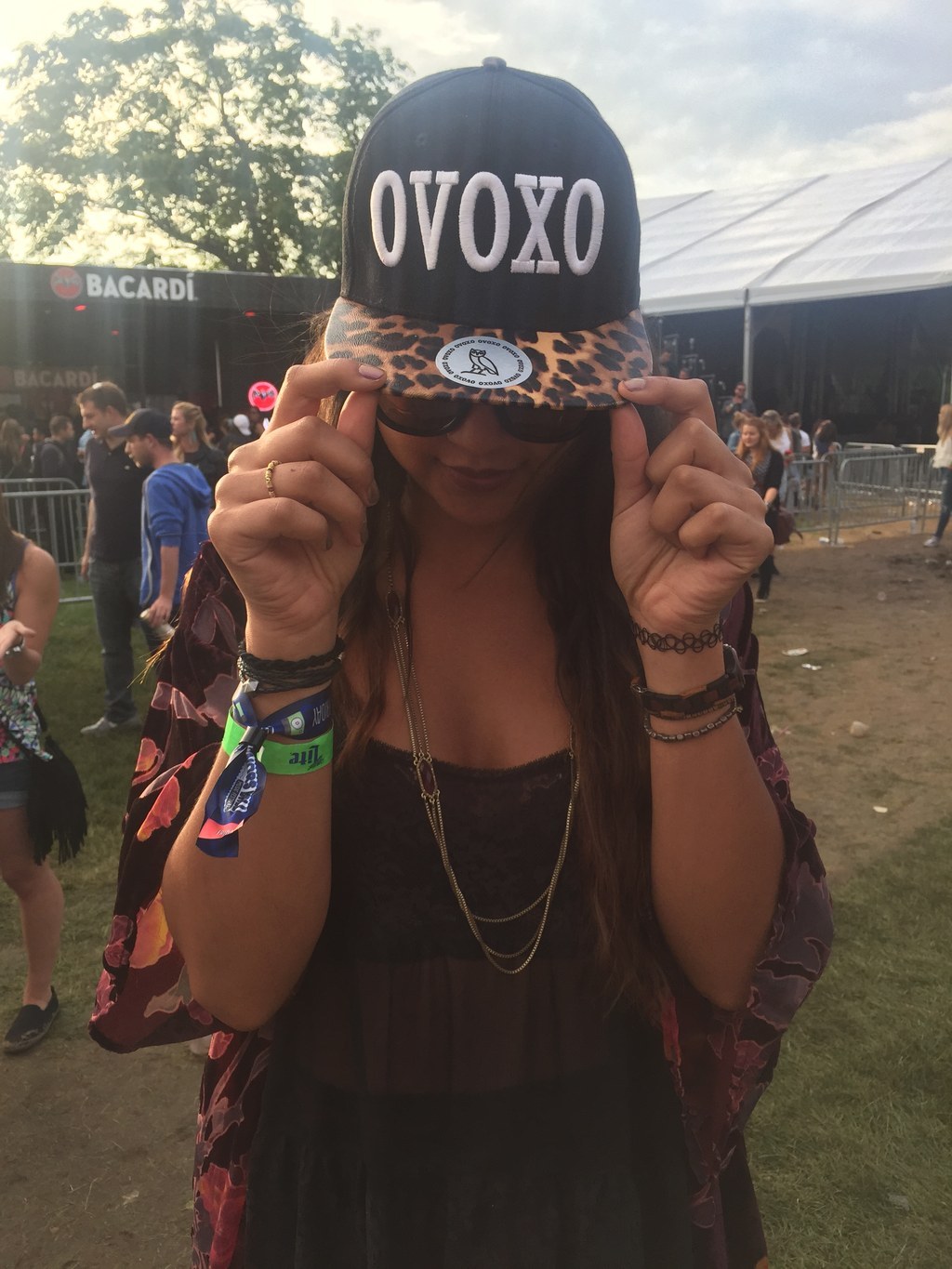 5.
Claire, who wanted the rest of the festival's performers to know what's up.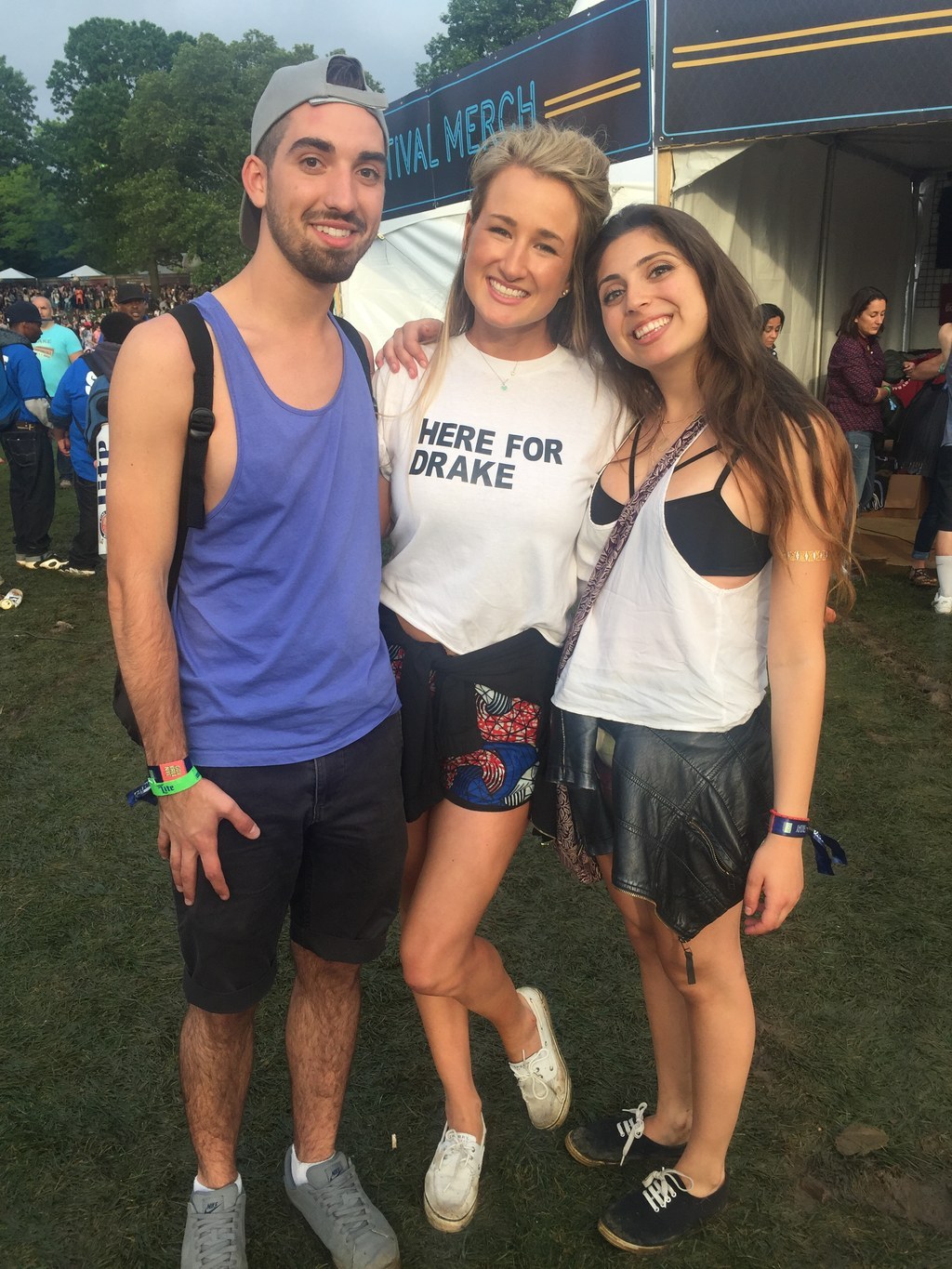 6.
Aaron and Brianna, who proved true love is OVO crew love.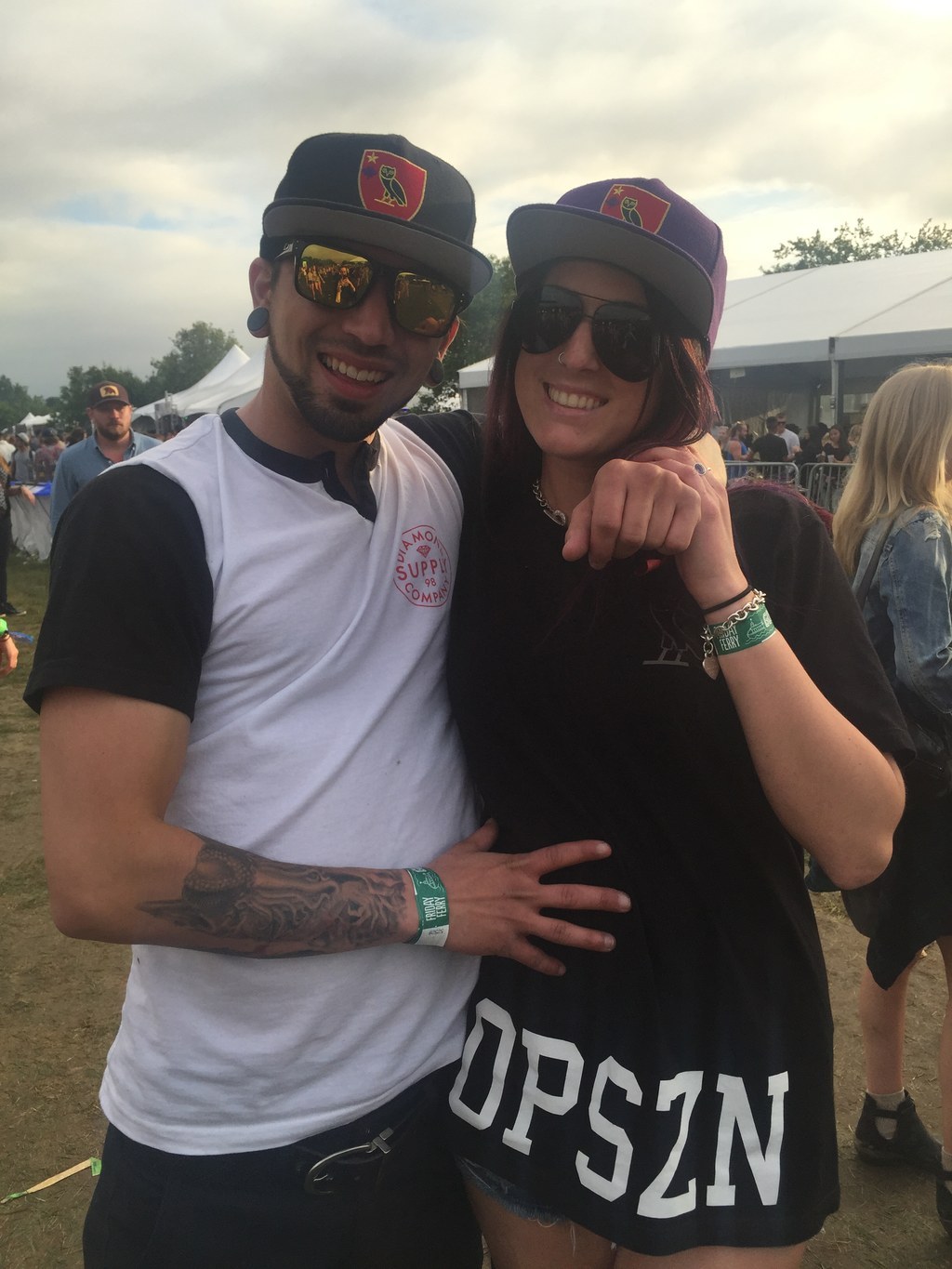 7.
Winnie, Taireek, Paolo, and Nicole, who caused a small scene with their amazing homemade Drizzy masks.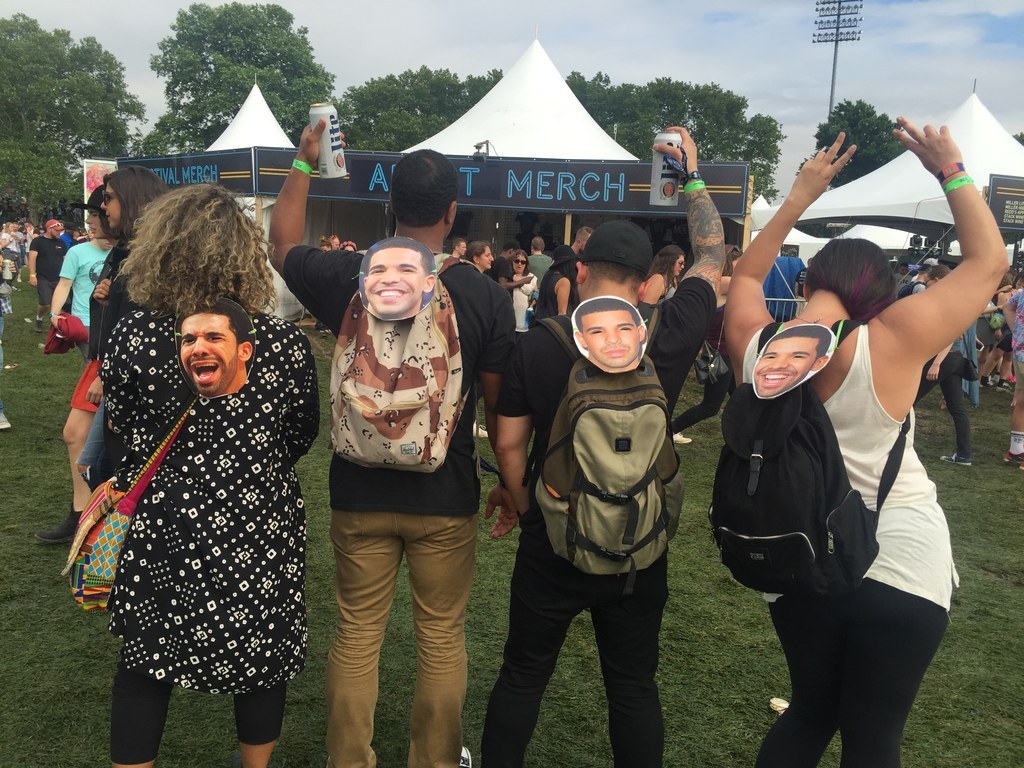 Drake started from the bottom and now he's here, performing at music festivals where people wear his face.