This is Anthony West and Josephine Vander Gucht — aka London-based duo Oh Wonder. Recently, the band invited a handful of dancers to "try out" for a starring role in their "Lose It" music video.
The auditions were fake, but the dancers didn't know that.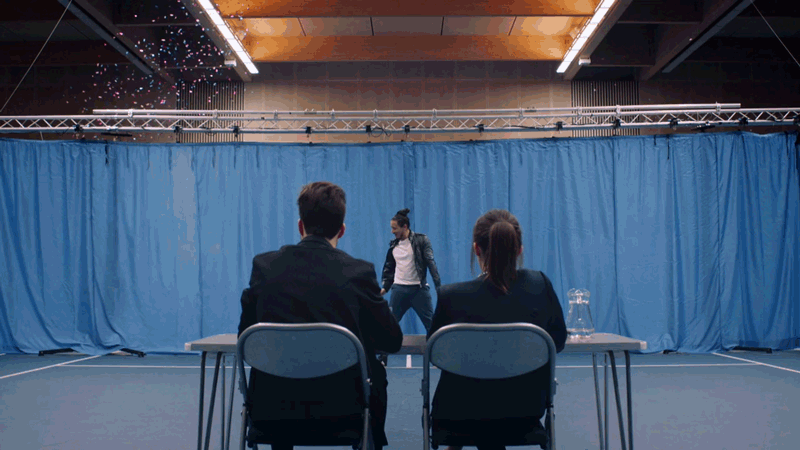 While the dancers were obviously surprised, they all quickly embraced their new environment and started collaborating with the back line.
"We wanted to capture the song's sense of being uninhibited in one's self-expression through dance," the band told BuzzFeed Music in an email.
"When the curtain drops to reveal the chorus dancers, you see each auditionee uncertain and surprised," they continued, "but once they lose their control and inhibition they are drawn into improvising with the other dancers."