Last week, Miley Cyrus launched the Happy Hippie Foundation, a nonprofit organization dedicated to "rallying young people to fight the injustices faced by homeless youth, LGBT youth, and other vulnerable populations."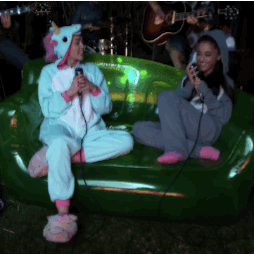 According to the Happy Hippie Foundation, donations will be used to create digital support groups for LGBT youth and their families, which will "remotely offer the proven services of physical support groups, providing a personal, moderated, safe and affirming experience while also providing legal and medical resources."
While the Happy Hippie Presents series has been a steady stream of good music for a great cause, there's only one video left.
In the final clip, the "Wrecking Ball" singer does a stripped-down cover of The Turtles' psychedelic classic "Happy Together."
Watch the full video now and imagine how the world could be — so very fine! — if we were a bunch of happy hippies together.