Katy Perry may not have won an award tonight but her heartbreaking performance of "By The Grace Of God" stole the show.
The emotional ballad, written in the wake of her divorce, showed a side of the superstar that wasn't on display at last week's Super Bowl halftime show.
The song would've been powerful on its own but the "Dark Horse" singer shared her Grammys stage with survivor advocate Brooke Axtell and took a bold stand against domestic violence.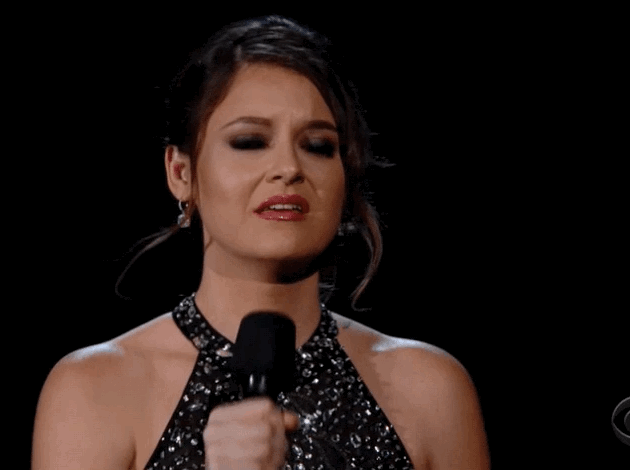 My name is Brooke Axtell and I am a survivor of domestic violence. After a year of passionate romance with a handsome, charismatic man, I was stunned when he began to abuse me. I believed he was lashing out because he was in pain, and needed help. I believed my compassion could restore him and our relationship. My empathy was used against me. I was terrified of him and ashamed I was in this position. What bound me to him was my desire to heal him. My compassion was incomplete because it did not include me. When he threatened to kill me, I knew I had to escape. I revealed the truth to my mom and she encouraged me to seek help at a local domestic violence shelter. This conversation saved my life. Authentic love does not devalue another human being. Authentic love does not silence, shame, or abuse. If you are in a relationship with someone who does not honor or respect you, I want you to know that you are worthy of love. Please reach out for help. Your voice will save you. Let it extend into the night.Let it part the darkness. Let it set you free to know who you truly are: valuable, beautiful, loved.
Introduced by President Obama, Axtell and Perry's collaboration was a moving reminder that when it comes to fighting domestic violence #itsonus.