Zac Efron Wore A "Bae Watch" Shirt To "Baywatch" Rehearsal
Get it?
By now you've undoubtedly heard that our Lords and Saviors Zac Efron and Dawyne Johnson will be starring in a Baywatch movie together.
And The Rock, bless him, has been giving us some sweet behind-the-scenes looks at filming.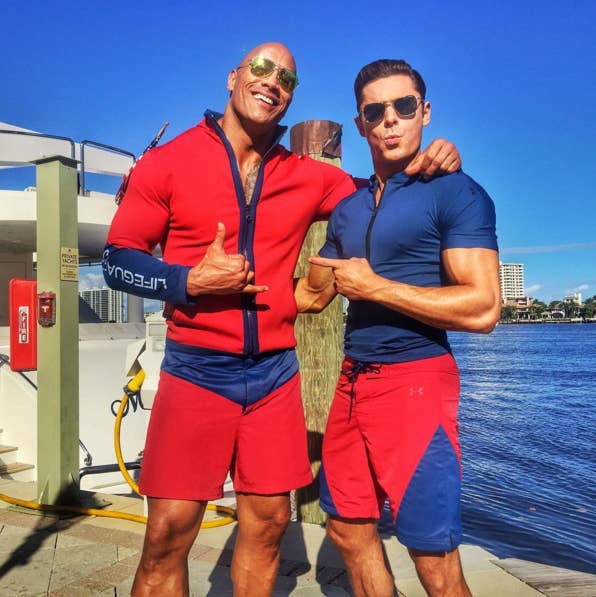 In our best peek yet, we see the cast at what appears to be a read-through of the script.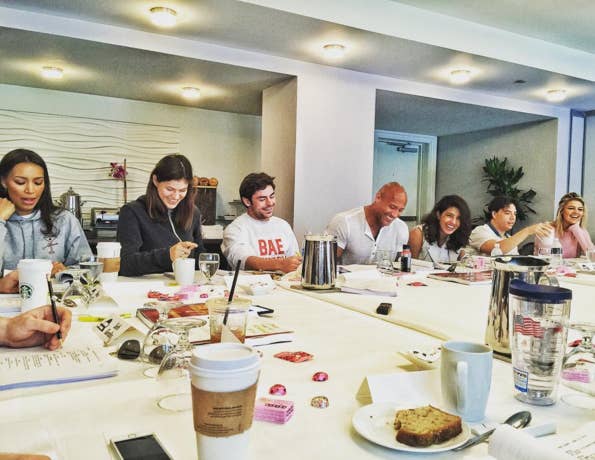 Priyanka Chopra looks happy and flawless, The Rock is giggling, and Zac Efron is...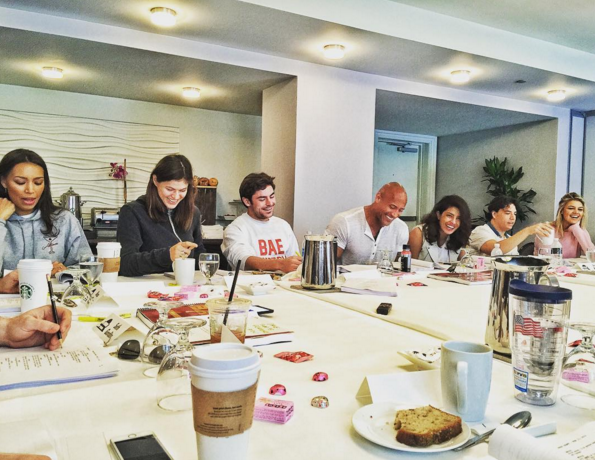 "Bae" and "bay" are homophones!!