As you probably know by now, Sansa Stark's costumes on Game of Thrones always hold some sort of meaning.
Last year, costume designer Michele Clapton told BuzzFeed that Sansa's costumes usually serve as a visual signal for where her allegiances currently lie — and she tends to emulate the style of her allies.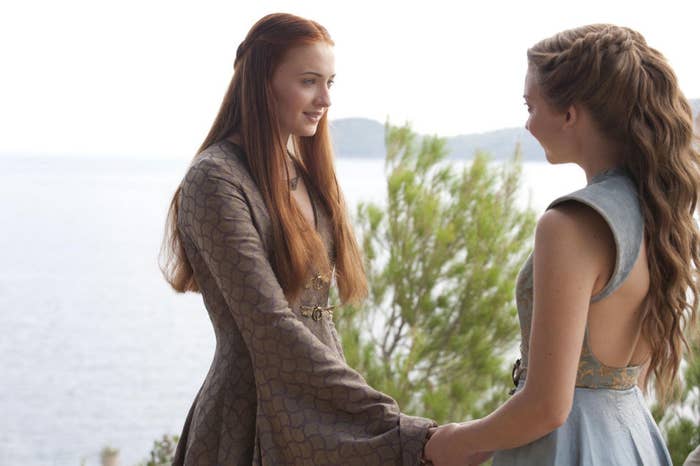 But Clapton also said that in Season 7 she'd be exploring Sansa finally coming into her own. "Slowly, she's becoming slightly more her own woman rather than always being influenced by those around her. She's finally finding herself."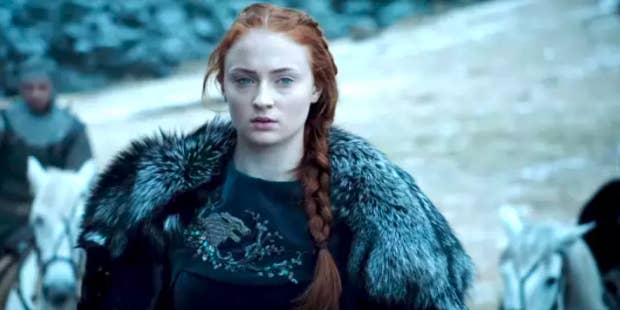 And yet, some eagle-eyed fans have observed that Sansa is rocking some signature Cersei hair this season.
And not only that, but on last night's episode, Sansa was wearing a necklace that looked veeeery similar to her Season 4 Dark Sansa look. And that might hold a significant message for this season.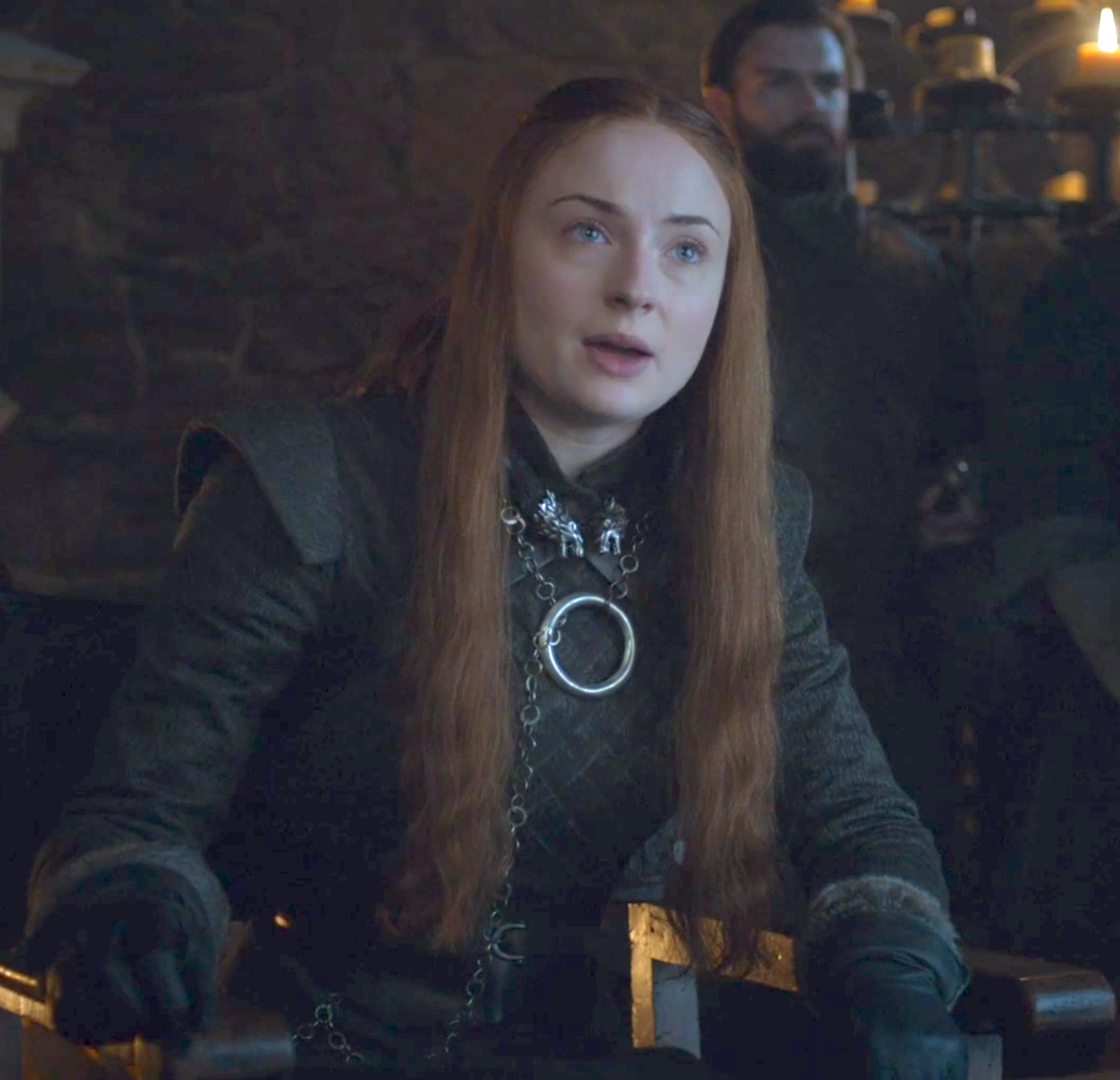 Remember? Back in Season 4, Sansa emerged with an entirely reimagined, darker look, ready to travel with Littlefinger. Some took it as a sign of her reclaiming her autonomy, and figuring out how to ally herself with Littlefinger to her own advantage.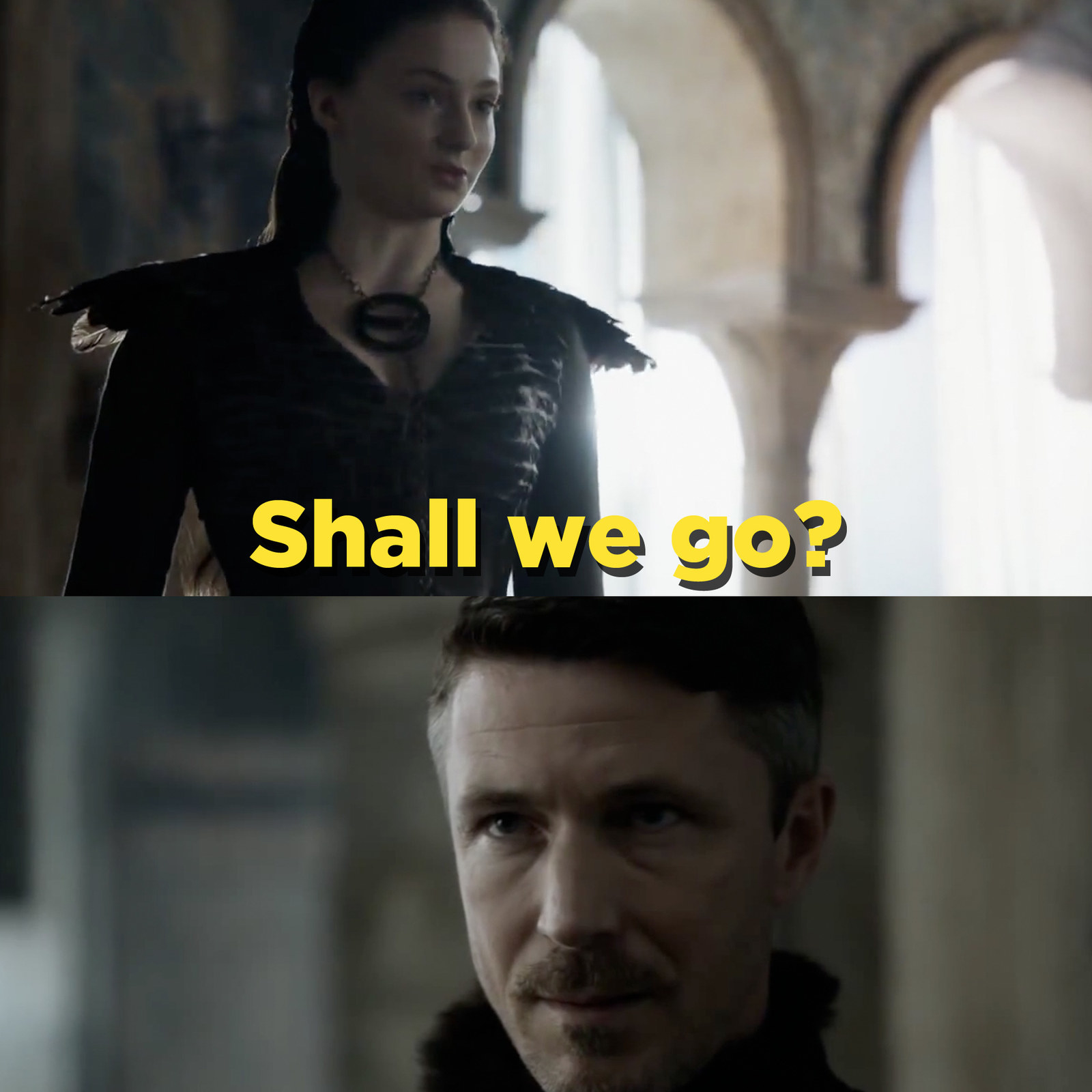 The most striking visual in the outfit was her necklace — a circular design, enwrapped in a silver chain, with a sharp spike on the end. Clapton has said in the past that the spike is "Sansa's smaller version of Needle," Arya's sword.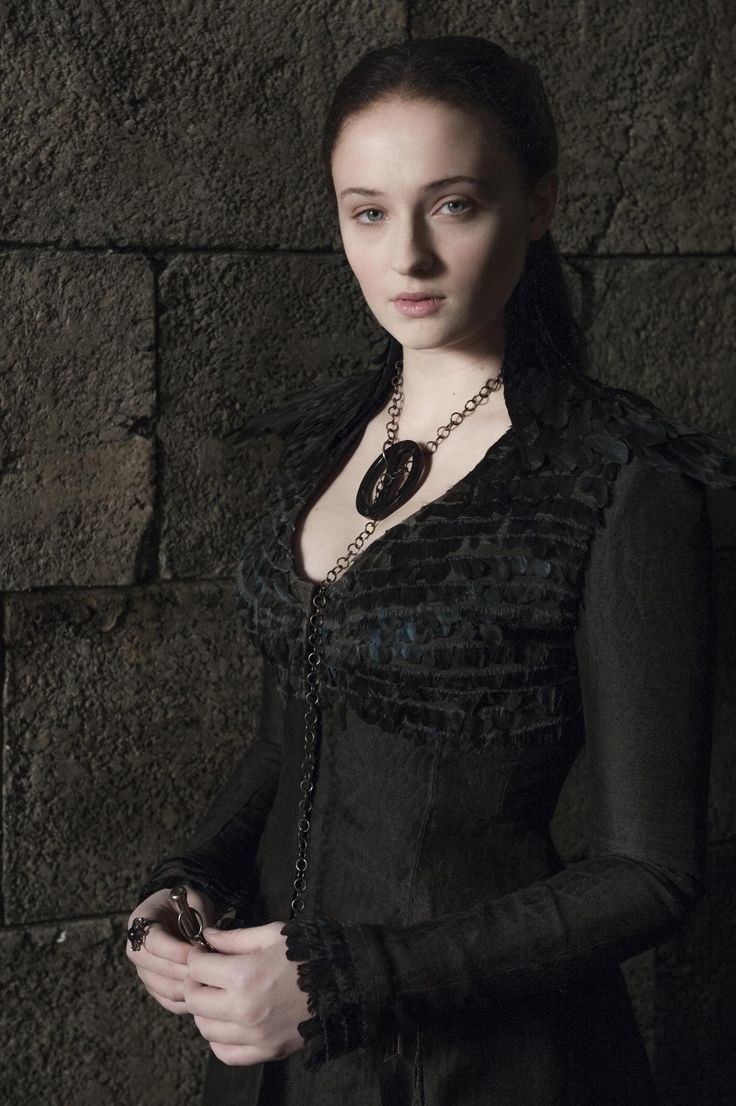 Welp, Needle Necklace is back. And that could mean something.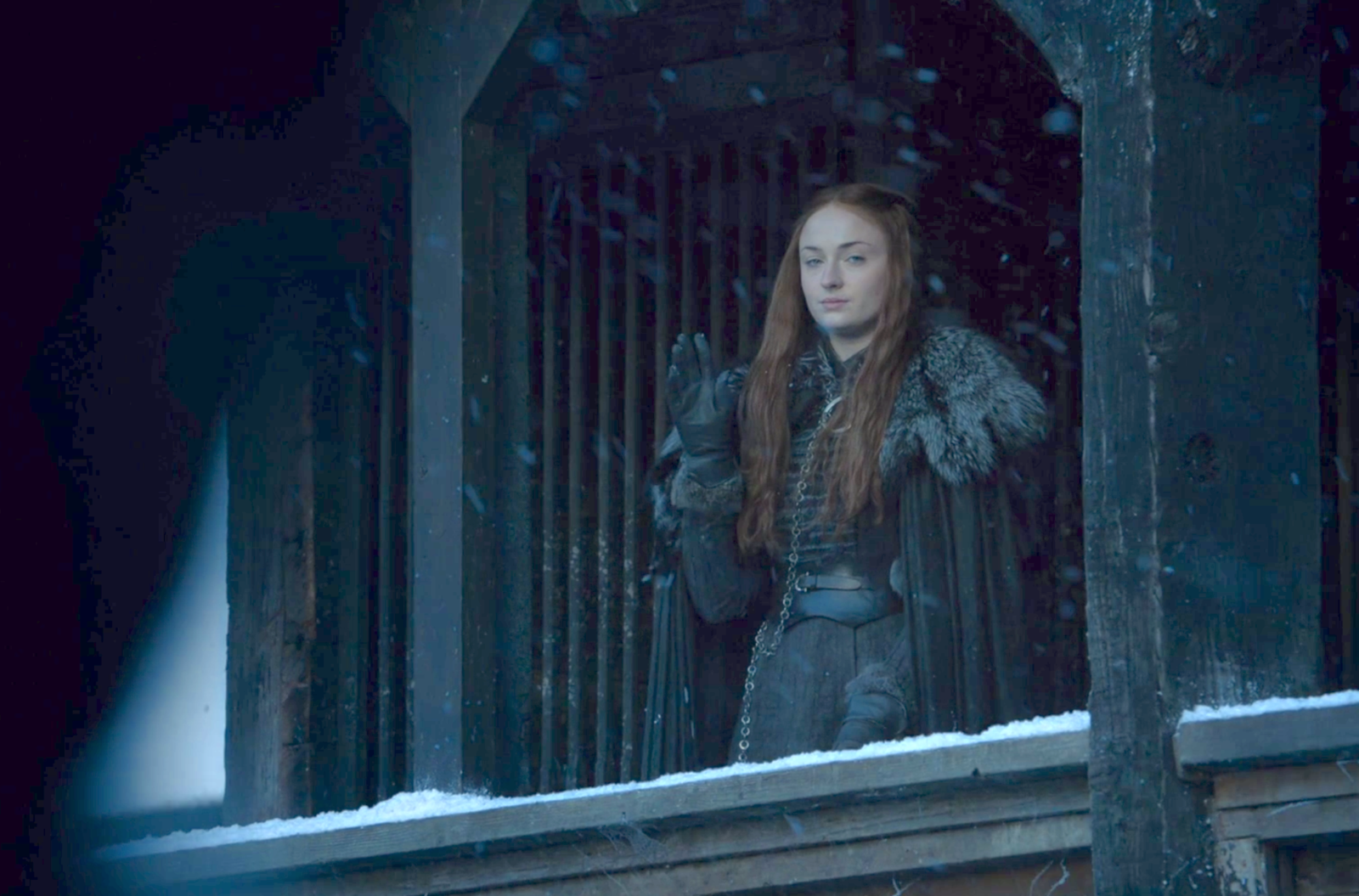 And the first thing — THE FIRST THING — she did was look over to Littlefinger.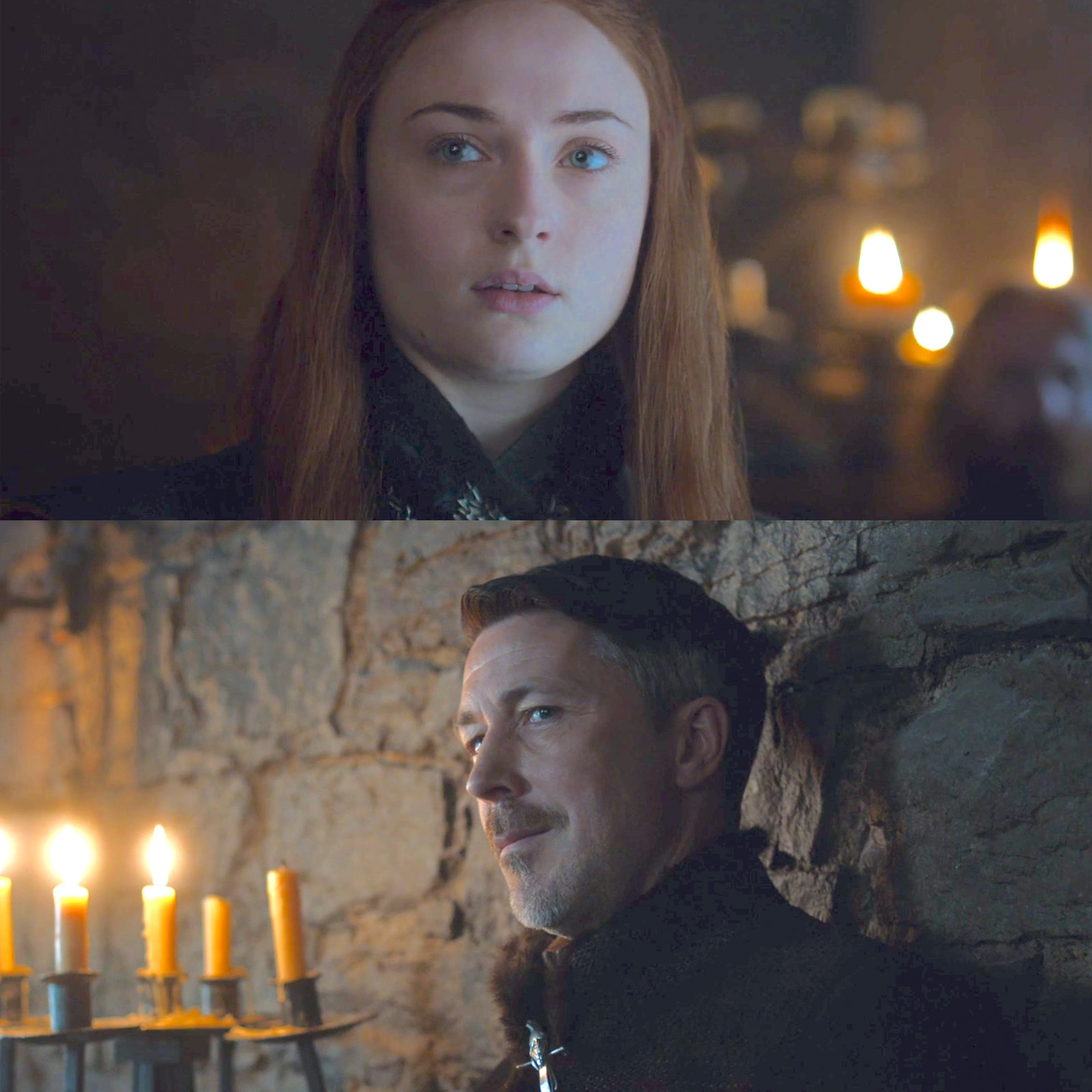 Littlefinger, who is still in love with Sansa, really doesn't vibe with her brother, and would love nothing more than to be by her side as she rules the North in Jon's absence.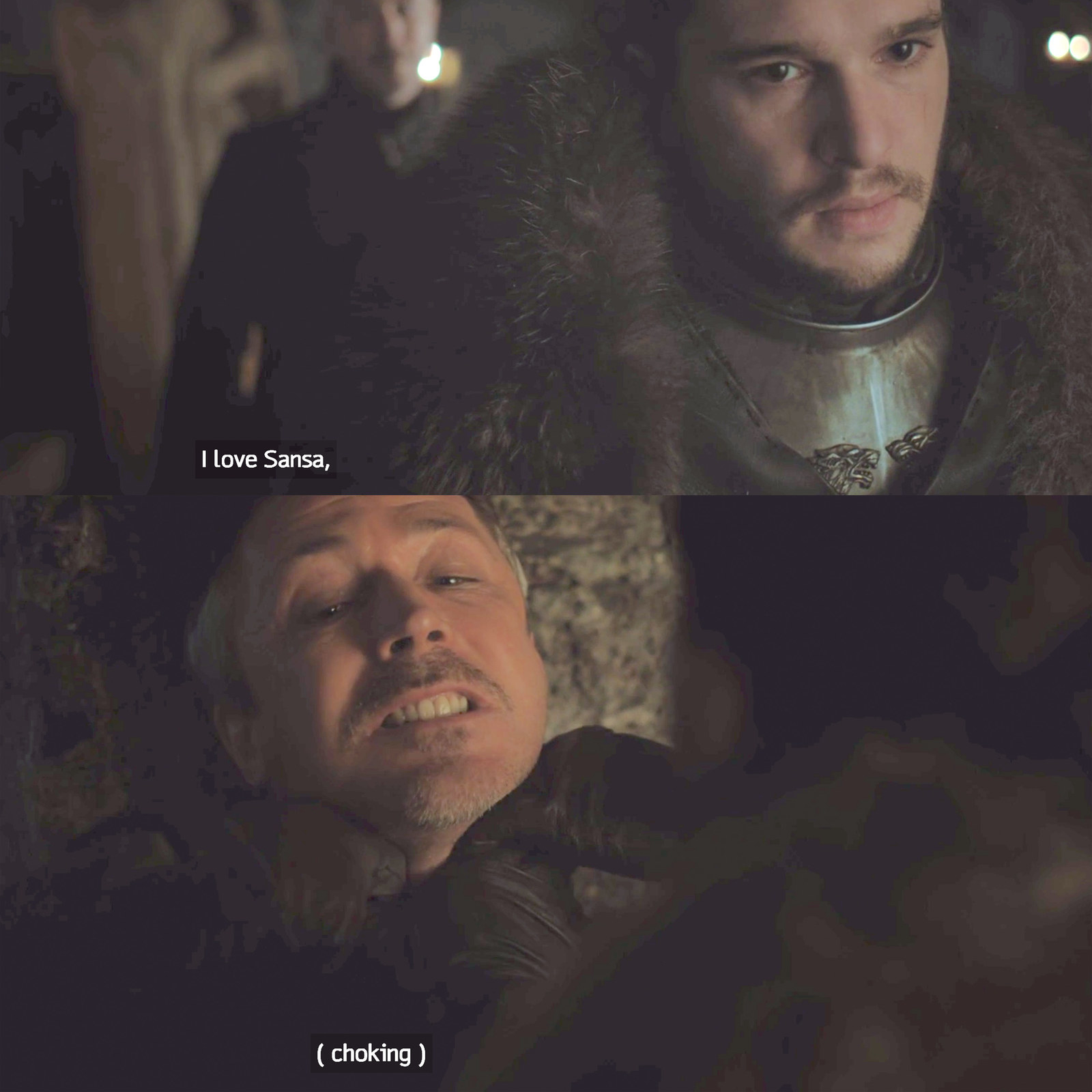 So what does this mean? Is the necklace a sign that Sansa is ready to form another alliance with Littlefinger when Jon is away? Or maybe she just wears a cool circular necklace every time she levels up?